Neotropica Foundation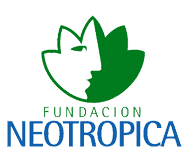 The Neotrópica Foundation is a private, not-for-profit Costa Rican organization that provides the technical, scientific and financial means to promote and develop alternative production methods and provide for sustainable management of natural resources and protection of biodiversity. They promote the generation and dissemination of technical and scientific information related to the environment. Their mission is to promote the intelligent and equitable use of natural resources.
Neotrópica promotes social dialogue and community self management in conservation for the fair and equitable sharing of benefits generated by natural resources.
Neotropica Programs
Sustainable Productive Solutions:
Promoting economically viable social and environmental activities, such as community-based rural tourism, wetland management and conservation, ecological footprint notions, among others, based on the sustainable use of natural resources.Community Empowerment and Socio-Environmental Management:
Facilitating a mutual process of learning, discussion and feedback with community members, strengthening self-management capacity, networking with local organizations and assuring that local experience and knowledge are respected and valued.Global Environmental Citizenship:
Through environmental education experiences, voluntarism, academic courses, short courses and participation in projects and activities, Neotrópica Foundation stimulates individual changes of attitude that advances the quality of life.Policy Makers:
Neotrópica is encouraging changes in environmental legislation and improving inter-institutional coordination for environmental administration in Costa Rica.Research:
Projects implemented by Neotrópica thrive to increase the scientific and technical knowledge available for sustainable development efforts, at all levels of the Costa Rican society.
The Future of the Neotropica
The pursuit of a balanced relationship between human beings and nature guides the Neotropica Foundation's actions, and has done so since its inception. Their goal is to reconcile all living beings, permitting harmonious coexistence. To that end, the Neotropica Foundation conducts sustainable development projects in border regions and buffer zones surrounding protected areas, and supports similar initiatives throughout the Central American region.