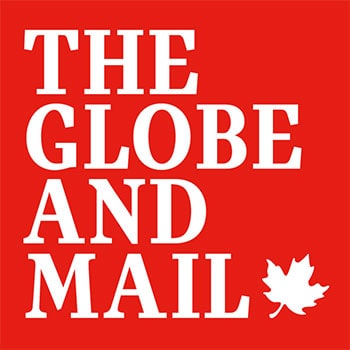 The Globe and Mail
October 9, 2019
By Sarah Treleaven
Sarah Treleaven discusses the pros of small-ship cruising and interviews AdventureSmith founder Todd Smith for his take on this growing travel niche.

When I sailed on Cunard Line's Queen Mary 2 several years ago, one particular daily ritual truly emphasized the enormity of the 2,600-passenger ship. Every day, hundreds of people would descend on the ballroom for afternoon tea. And the experience reminded me, as we shuffled shoulder-to-shoulder toward the grand room, of watching cattle being corralled into the barn. I enjoyed that cruise immensely, but not right at that moment.

Such are the realities of large-ship cruising, where the amenities are plentiful and varied – casinos, waterslides and dining venues with celebrity-chef affiliations – but the crowds can also be abundant. And so at a time when the big ships are getting much, much bigger, some companies are offering smaller options of anywhere from four to 100 passengers.

While itineraries and highlights vary, the small ships offer something large cruise ships almost universally aim for but may never completely master: a greater sense of intimacy – with fellow passengers and crew, and with the destination.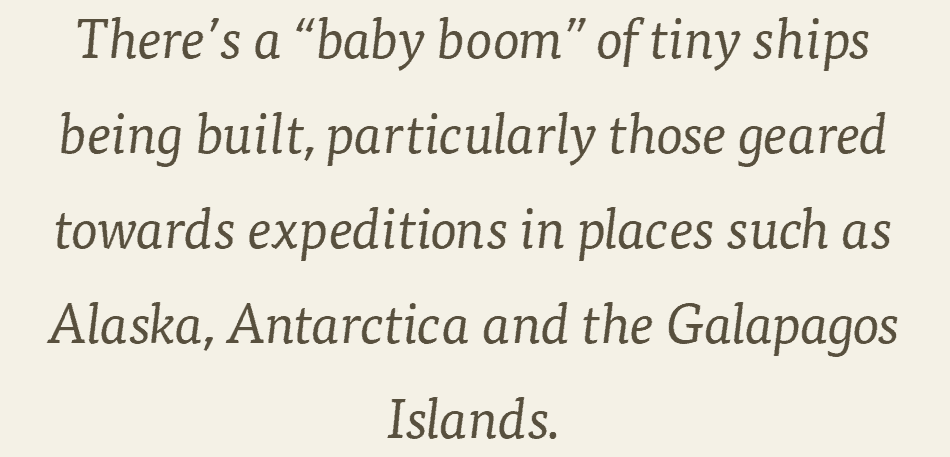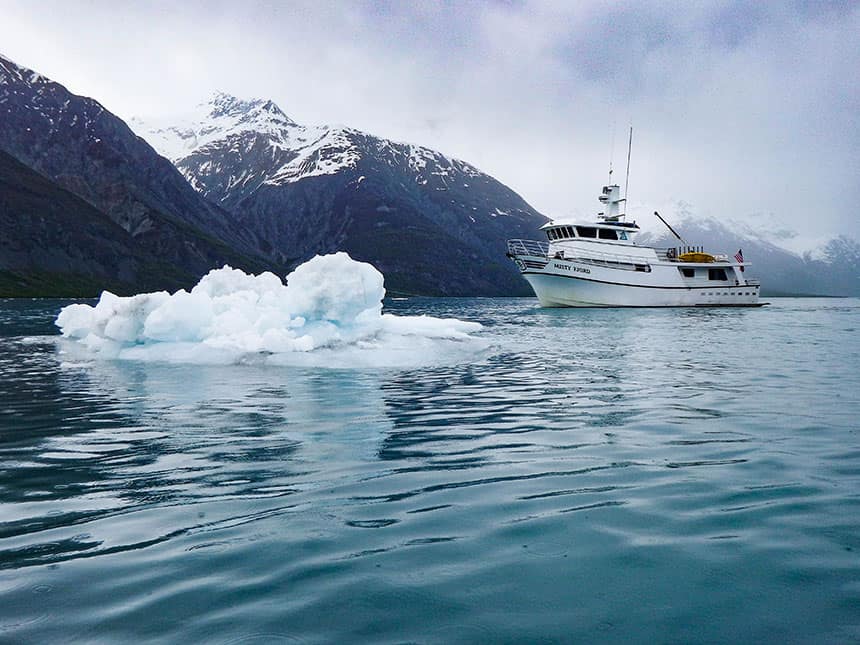 That kind of personal touch is a huge part of why small-ship cruising is "growing like crazy," says Todd Smith, president and founder of AdventureSmith Explorations, which has helped clients arrange small-ship sailings since 2003. "When I started doing this, people would tell me that they wouldn't be caught dead on a big ship, and I would have to say, no, no, it's not like that." Now, he says, there's a "baby boom" of tiny ships being built, particularly those geared towards expeditions in places such as Alaska, Antarctica and the Galapagos Islands.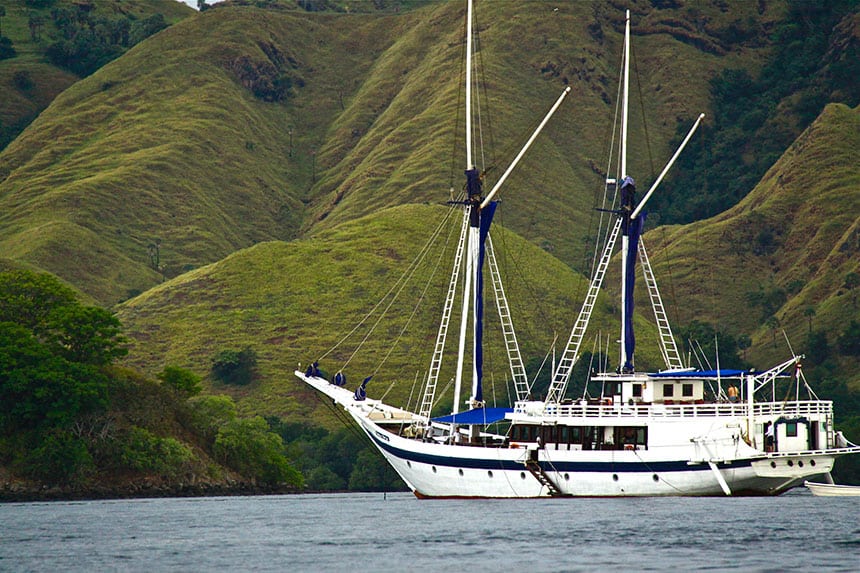 The key difference, according to Smith, is that "the smallest ships are focused outwards, on the destination and the culture and history, while the biggest ships are more focused inwards, with the big shows and midnight buffets and casinos." The intimacy of a small ship can sometimes prompt concerns among prospective passengers uncertain about spending time with a few strangers who will necessarily become part of the narrative rather than blending into the background. It's easy to imagine, on a catamaran easing its way through the waters just off Belize, an entire sailing being ruined by one misplaced opinion about Brexit.
But Smith describes more of a summer camp vibe than strained small talk. "On the first day, everyone's a bit nervous, but people become fast friends," he says. "On the last day, there's hugs and tears and everyone's upset that this little group is breaking up. People have bonded and the next year they're traveling together again."
Read this Globe and Mail article in its entirety, including additional interviews from other small ship cruise industry leaders.