This Travel Journal submitted by Janet Gallin details her Galapagos Small Ship Cruise with AdventureSmith Explorations, on the Mary Anne Galapagos Cruise. Read more about Janet's time aboard the Mary Anne and the 8-day Eastern Galapagos Islands itinerary.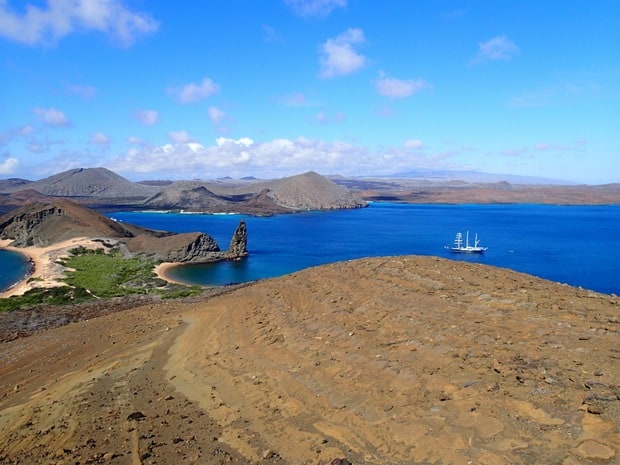 Memories of the "morpho-lady" haunted me as I planned my trip to the Galápagos Islands. A few years earlier, during a guided hike in Costa Rica a fellow guest (who was dressed classic African Safari style circa 1933) screamed "MORPHO" every time a blue butterfly floated into sight. There are a lot of blue butterflies in Costa Rica. She gave it her all; it was like those old war movies where a guy in the trenches yells "incoming."

Sure, it was kind of funny for a half-day hike, but what if I ended up on a small boat with morpho-lady for 8 days? My husband is not a water guy, doesn't swim, hates boats (he's a prairie boy, what more can I say) – but was nice enough to let me blow our whole winter travel budget on a solo trip to the Galápagos Islands. For sure, I needed my own cabin – what if I actually had to stay in the same cabin as morpho-lady? So that factor alone pushed me to the Mary Anne – a boat that has single cabins with no single supplement. And as it turns out, the Mary Anne was a perfect choice for me in every respect – a very pretty sail boat with almost as many crew as passengers, great food, a top notch guide – and as it turns out, a fantastic bunch of travelling companions – nary a morpho-lady amongst them. And our guide Carlos Palma was so good that if we did have a personality issue on board, I am sure he would have handled it – he was as good at managing people as he was at explaining the wildlife.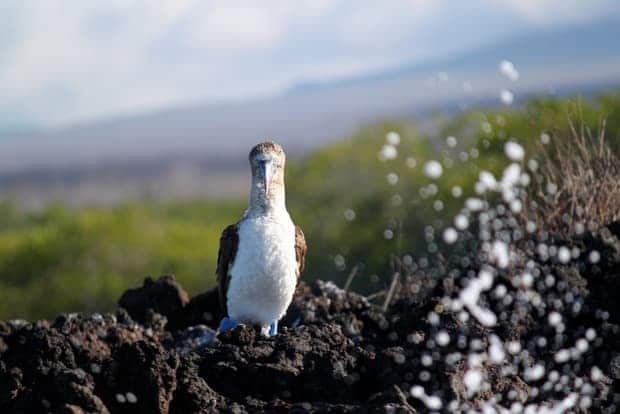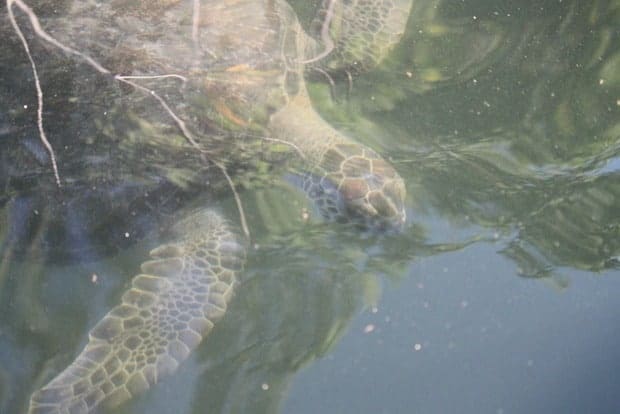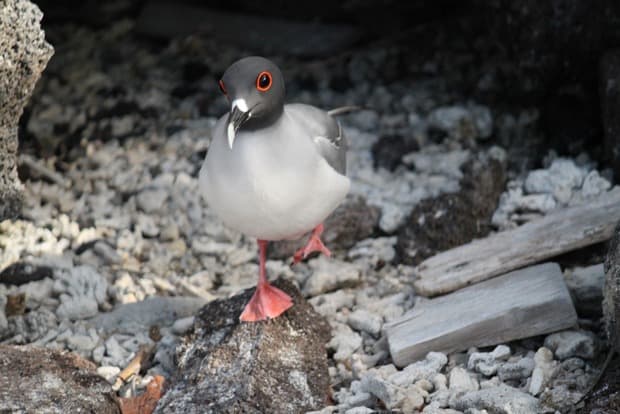 A fair number of people who go to the Galápagos Islands are avid birders or real experts in flora and fauna, but I am more the "oh my, look at that pretty bird" nature lover (yes I confess – I have an inner morpho lady). Carlos could pitch his explanations to the most sophisticated traveler or to the more casual observer. I asked him, "how do the sea lions survive without fresh water?" He responded with a very detailed explanation of the anatomy of the sea lion, which sadly, a year later I can only reproduce as "they have special kidneys". He grew up on the Islands, his father was a guide and he had studied the Galápagos Islands at university. In the Galápagos Islands the guides are freelancers and the best guides choose the boats they like best. Carlos, surely one of the best guides, likes the Mary Anne – and I think his endorsement counts more than mine.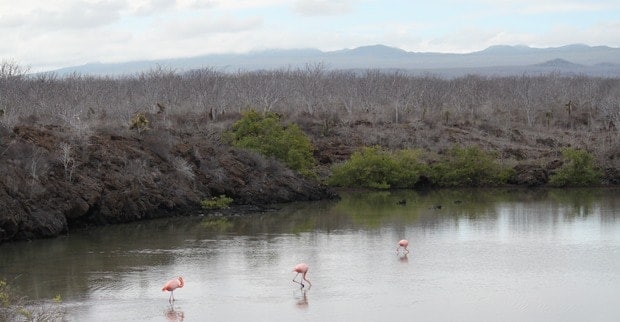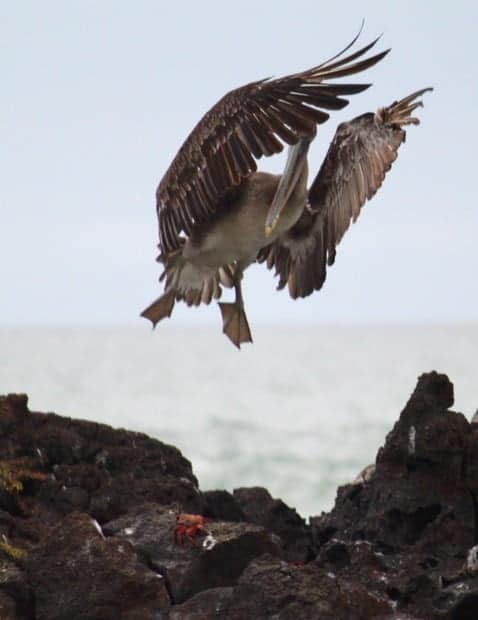 I did take pictures in the Galápagos Islands, but I wanted the experience (in the moment), not the photos, to be the focus of my trip – so I do not have pictures of one of the most fantastic things that I have ever seen – hundreds of dolphins (and the occasional sea lion taking advantage of the dolphins' superior fish-finding sonar skills) racing along side our boat. I didn't want to run and grab my camera because it was just too much fun to watch and I did not want to miss a second of it – the acrobatic leaps and spins and dives – it looked like a high-speed dolphin version of a massive game of tag. In my part of the world, the fall starlings gather in vast clouds, painting abstract shapes in the sky and you wonder how they avoid mid-air collisions. This dolphin festival was similar – the individual dolphins each did its own incredibly athletic manoeuvres, but working as one with the whole pod. And then as quickly as they had arrived, they were gone. And our "oohs and ahs" (think the noise people make at fireworks displays) subsided into a collective "Wow, I can't believe that just happened!"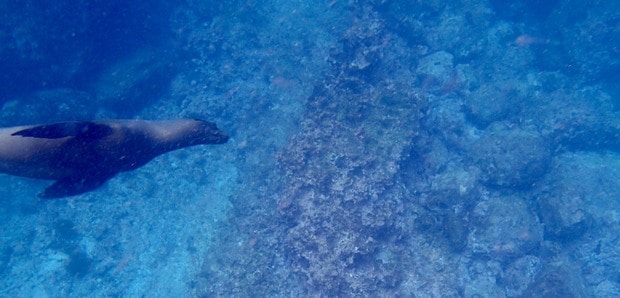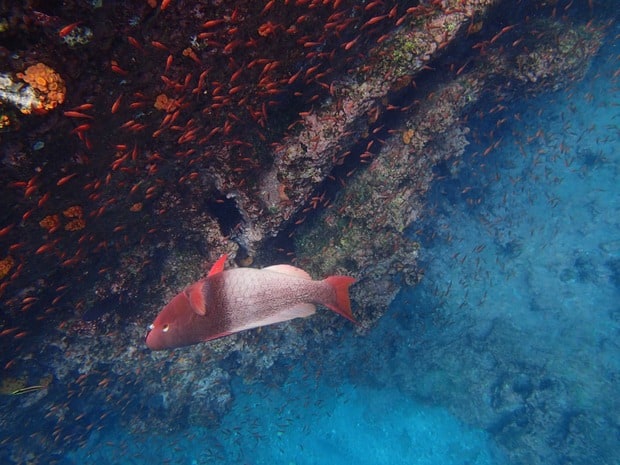 This trip cured me of my fear of organized group tours – gathering around at dinner, sharing our experiences really made the trip more fun. Although I will likely never meet any of my travelling companions again, I like to think, that even as I write this, a high power executive in Amsterdam, a newly wed couple in Germany, or a retired guy in the US might be remembering that same moment when the dolphins joined us on our tour. The ghost of morpho-lady has been dispatched.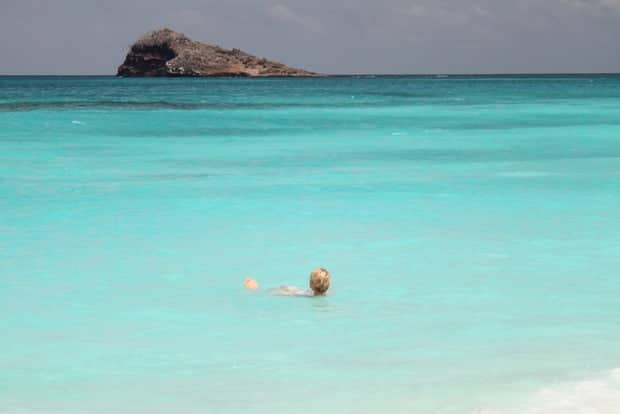 MORE GALAPAGOS RESOURCES:
Galapagos Cruises
Galapagos Cruise Deals
Galapagos Islands Yacht Charters
Galapagos Luxury Cruises
Galapagos Family Cruises
Galapagos Diving
How to Choose the Best Galapagos Cruise
Galapagos Island Hopping or Cruise?
Best Time to Visit Galapagos
How to Get to Galapagos
Galapagos Islands Animals
Galapagos Trips
Galapagos Tours
Galapagos Cruise Reviews
Galapagos Travel Guide
This Travel Journal submitted by Janet Gallin details her Mary Anne Galapagos cruise with AdventureSmith Explorations. Contact one of our Adventure Specialists to learn more about these small ship cruises and wilderness adventures: 1-877-620-2875