Photographer Peter West Carey, who sailed aboard a February departure of the Baja's Whales & Sealife cruise with me, takes a few minutes from behind the lens to share some memories from our trip as well as his insight from years of instructing and traveling for photography. He is a frequent guest host aboard small ship cruises for Un-Cruise Adventures, among other of our partner operators, and has penned quite a few insightful photo blog posts for G Adventures.
Photo-themed departures aboard small ships give guests special access to pro advice as well as dedicated excursions and lectures on photography, as well as often one-on-one time with the expert. Peter made our trip extra special by bringing aboard a photo printer to allow each guest to display 12 of their photos in the lounge hallway, and then take the prints home with them. It was so fun to walk the hall each day and see what new birds, marine life and perspectives passengers were spotting. Following is a Q&A with Peter after our trip, with all photography by him.
Why is traveling on a small ship so convenient for photographers?
Small boat trips are great for getting closer to wildlife and for unique vistas. The freedom to follow aquatic wildlife in any given direction increases the chances of getting the shot you want. Also, there is something to be said for having a great place to lay down your gear and rest for a bit while someone else helps hunt for subjects for you. In short, the odds of seeing and photographing worthwhile subjects is increased when out on the sea as compared to staying in lodges.
"The freedom to follow aquatic wildlife in any given direction increases the chances of getting the shot you want . . . someone else helps hunt for subjects for you."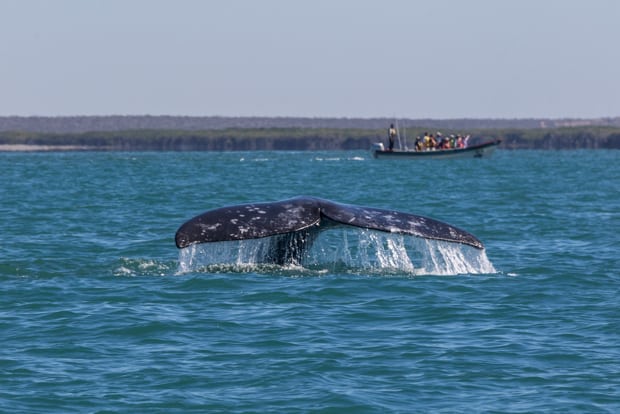 Why do you think it's so beneficial to travel on a photo-themed cruise?
Photo-themed trips are full of slow people, and that's a good thing. Photographers get distracted easily as they follow their muse to this subject and that. It's that "being in the zone" feeling that makes the rest of the world drop away, and before you know it, you've spent one hour trying to get a great shot in a field of flowers. If you're with a traditional tour group, they snapped their postcard photo 59 minutes ago and moved on, leaving you behind. A photo-themed trip allows for exploration and discovery at a more languid pace as inspiration arises.
Is there a travel photography tip you seem to always cover onboard?
Look at the light. It seems obvious that you are taking pictures of light, not things (take a picture in a pitch-black room full of things and you'll see what I mean), but we often forget to optimize that light. Sometimes you actually want to shoot directly into the sun, but often it is best to wait for your subject to be well lit, rather than just taking the first scene you come across. I work with the captains and skiff pilots on the Un-Cruise trips before we leave so they understand the importance of trying to keep the light in a good position for photos, not just for convenient viewing.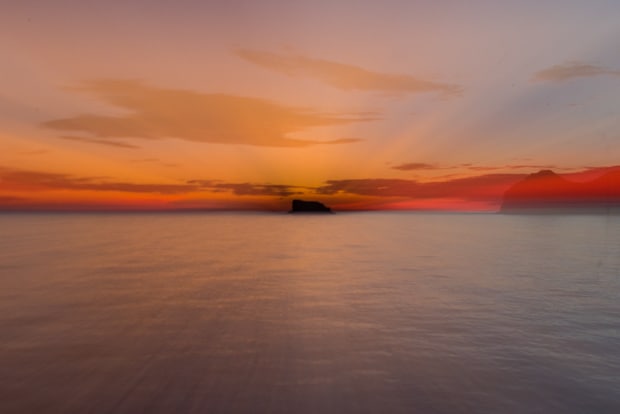 Favorite question and/or least favorite to get asked onboard?
Least favorite: "What's your favorite destination?" That's like trying to compare apples to Bigfoot. It just doesn't compute in my brain that totally different locales (think Nepali Himalayas and Paris) can even compete.
Favorite: "What do you think of this (shows me a photo)?" I love people who love to learn, and having the confidence to put your ego aside to improve is an admirable trait I wish was taught in every school. I love to teach, so it's natural I enjoy an open mind more than just about anything.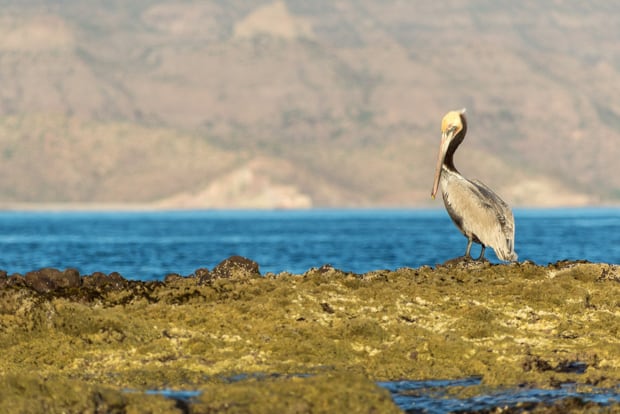 Ever learned anything from a fellow passenger that has stuck with you?
People with GoPros in general constantly force me to think outside of my perspective behind a camera. Guests and crew that are used to positing the small cameras on sticks into the right angle for a shot I could never get from my point of view tweak my mind. In a good way. They remind me to experiment more.
From our cruise, is there one photo that you took that stands out?
For me it was the photo of the baby gray whale eye. I preach about getting sharp images of eyes because that is how we connect with other humans and animals. That connection transcends the need for language. I have scores of pictures of all these whale body parts, but because their eyes don't break the surface that often I have been missing a crisp shot. When the curious whale came to our panga and brought its mouth out of the water, I was happy just to get a watery shot while the eye was beneath the surface from such a close proximity. But when that eye broke the surface and I saw my focus points lock on, I was overjoyed.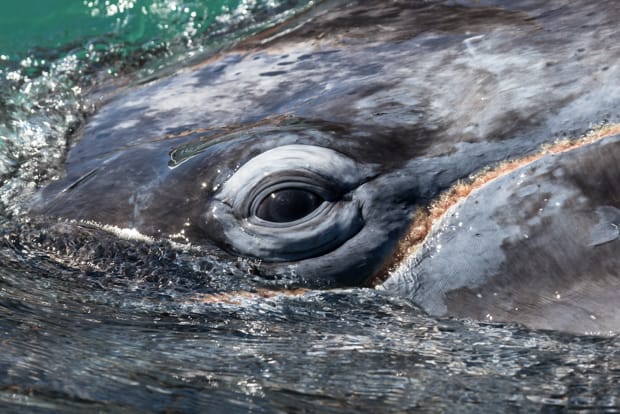 In that moment with the whale, I had no distractions and what I experienced was visceral.
It's also why I love shooting with a DSLR as compared to a phone or point and shoot or mirrorless camera. I am looking at my subject through mirrors, but it's essentially the same as looking through binoculars. That actual view of my subject, as compared to viewing it on a digital screen, like a phone, is incomparable. In that moment with the whale, I had no distractions and what I experienced was visceral.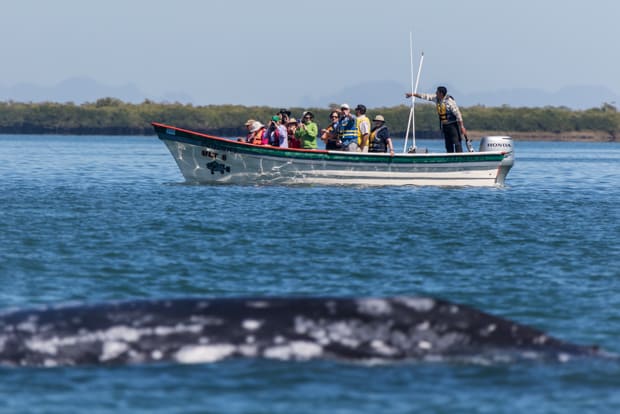 Another bonus from my trip with Peter? He gave us access to his photos from the trip for our personal use (and special permission given, of course, for me to share with you all here). You can read my review of the cruise and view more of Peter's images up on our Facebook page.
This blog detailing small ship photography is among AdventureSmith Explorations' extensive travel resources. Visit our Small Ship Cruise Guides page for even more tips and inspiration to plan your cruise.