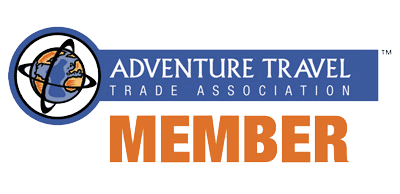 Adventure Travel Trade Association
The Adventure Travel Trade Association (ATTA) is a global membership organization and home to a thriving community of hundreds of responsible, profitable businesses, destinations and media who transform customers and businesses alike into advocates for sustainability and justice worldwide. Members include tour operators, tourism boards, specialty travel agents, guides, accommodations, media and service providers.
The ATTA's purpose is to nurture and professionalize the responsible and sustainable development of the adventure travel industry. They believe adventure tourism contains three main components for the traveler: 1) physical activity, 2) a connection to nature and the environment and 3) an immersive cultural experience. As tourism is one of the largest employers on the planet, it has a major impact on people's economic well-being and the planet's health. Furthermore, adventure tourism is inextricably dependent on human- and nature-capital; protection and promotion of these resources is key.
The ATTA serves as a community that supports and engenders these efforts. While they believe that no organization is perfect in its actions regarding responsibility and sustainability, they affirm that it should be the intent of every organization to move towards such goals.