Learn More
Alaska Small Ship Cruises
with AdventureSmith
Small ship cruise Alaska with AdventureSmith. Our award-winning company was founded by a former Alaska naturalist guide. And our greater team of Alaska cruise specialists have lived, worked and explored the region in depth. Let us help you create a rare and unique adventure, through firsthand experience and insight. Need more reasons to book your small ship Alaska cruise with AdventureSmith Explorations?
"Small Alaska cruises are journeys into remote,
wild places inaccessible by land."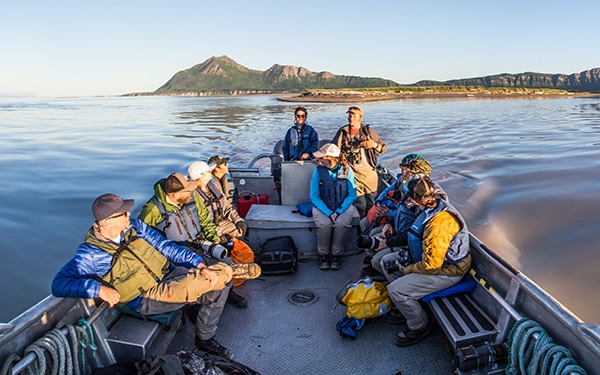 How to Choose Your Alaska Cruise
Wondering how to choose an Alaskan cruise? The experts at AdventureSmith Explorations have years of experience answering this question, and we've put together this list of small ship Alaska cruise considerations to guide you.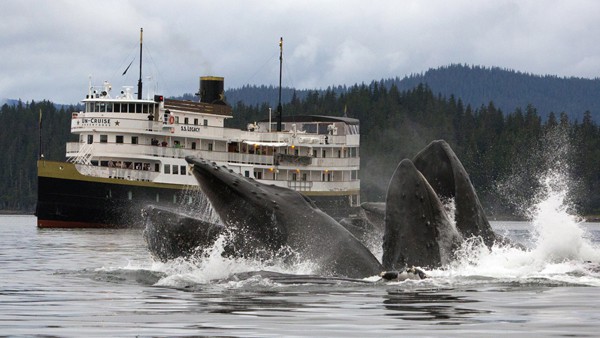 Alaska Small Ship Cruises
Temperature & Rainfall
| | | | | | | | | | | | | |
| --- | --- | --- | --- | --- | --- | --- | --- | --- | --- | --- | --- | --- |
| Month | Jan | Feb | Mar | Apr | May | Jun | Jul | Aug | Sep | Oct | Nov | Dec |
| Avg. High (F) | 22 | 26 | 33 | 44 | 55 | 62 | 65 | 63 | 55 | 40 | 28 | 22 |
| Avg. Low (F) | 9 | 12 | 17 | 28 | 39 | 47 | 52 | 49 | 41 | 58 | 16 | 10 |
| Avg. Rainfall (Inches) | 0.7 | 0.8 | 0.6 | 0.5 | 0.7 | 1.0 | 1.9 | 2.7 | 2.6 | 1.9 | 1.0 | 1.1 |
| Avg. Daylight (Hours) | 5.5 | 7.5 | 10 | 13 | 17 | 19 | 19 | 17 | 14 | 11.5 | 8.5 | 6 |