National parks are at the heart of our Alaska trips. Kenai Fjords, Denali, Glacier Bay, Katmai… Whether you reach them by land on an Alaska national park tour, or by sea on an Alaska national park cruise, we offer the best access, exclusivity and wilderness experience aboard these small ship and wilderness lodge stays.
Skip the crowds and see Alaska national parks at their best, most remote reaches. Learn about choosing an Alaska national park cruise or tour here, then contact our expert team for a more personalized recommendation.
ON THIS PAGE – Alaska National Park Tours:
Cruise or Land Tour?
Glacier Bay Alaska National Park Cruises
Kenai Fjords National Park Tours
Denali Alaska National Park Tours
Katmai National Park Tours
Lake Clark National Park Tours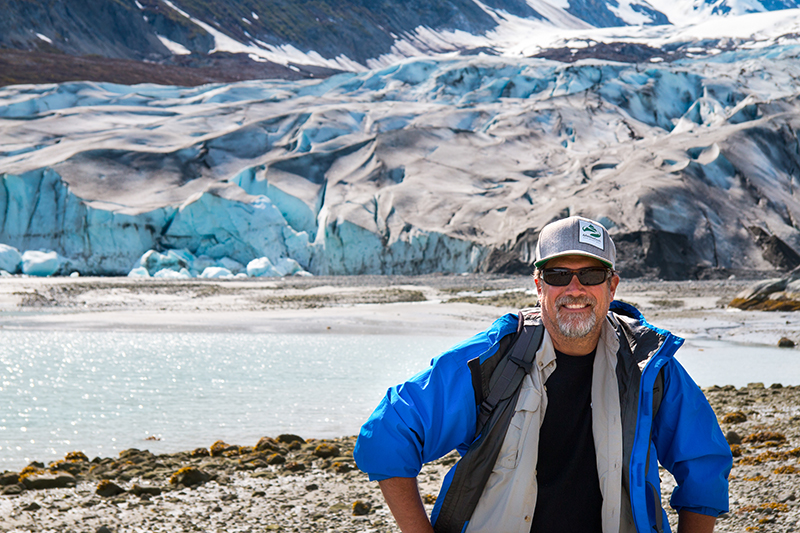 Connect With an Alaska Specialist
You have questions. We have answers.
Choosing an Alaska National Park Cruise or Land-Based Tour?
A primer on choosing your Alaska National Park tour or cruise is to understand the diverse landscape of Alaska, and the distances between many of these Alaska national parks.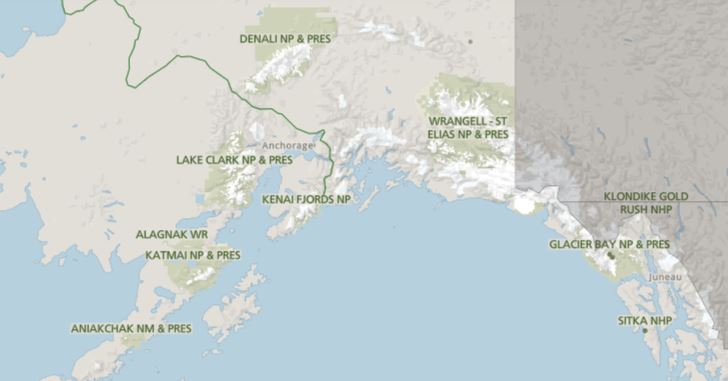 In some Alaska national parks like Glacier Bay, access is nearly exclusively by ship (unless you flightsee). So even if you choose to stay on land at a lodge versus overnight aboard a ship, you will still take dayboats to explore the park. So oftentimes an overnight cruise is simply more efficient.
At Katmai National Park, your access is via floatplane. You must fly on a floatplane to embark your ship or stay at a lodge in the park. While for a Lake Clark Alaska national parks tour, you'll arrive via bush plane.
To visit Denali, you're looking at a combo of cars, buses and trains to access this Alaska national park deep in Alaska's interior. No cruises here! Although we can easily plan cruises that include Denali National Park before or after the main cruise itinerary begins or ends.
Anchorage is the hub for Katmai, Kenai Fjords, Lake Clark and Denali Alaska national park tours, while Southeast Alaska's town of Gustavus is the main gateway for Glacier Bay explorations.
Due to the remoteness of each park, some are more difficult than others to combine together into one trip. Our team of Adventure Specialists are adept at making combination Alaska national park cruise itineraries and tours. Let us help you access an Alaska national parks tour with efficiency and ease.
Alaska National Parks Tours – Details of Each Park
While there are 8 national parks in the state, our Alaska national parks tours focus on 5 key parks that offer the most abundant wildlife, ease of access and best boutique wilderness lodges and small ships that match our curated collections worldwide. Learn a bit more about each park and the cruise and land tour itineraries you'll find there: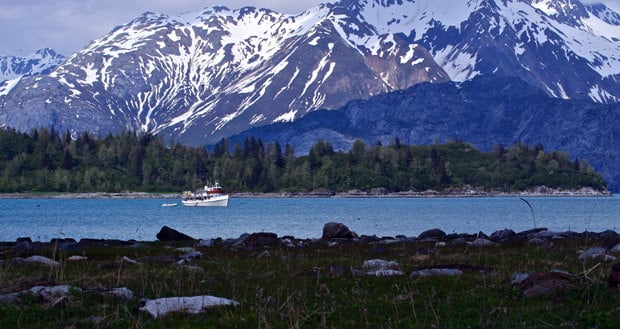 Glacier Bay Alaska National Park Cruises
Glacier Bay National Park in Alaska is our most popular Alaska cruise destination, and we offer a Glacier Bay cruise or tour for every travel style and budget (more than 20 trips to choose from!). The park covers over three million acres with open ocean and fjord coastlines spanning most of its perimeter. It is famed for its beauty, notably witnessed by John Muir in 1897 and afterwards a long line of distinguished scientists and naturalists. Small ships here can best access many of the coves and landings around these hundreds of miles. Access is nearly exclusively by ship (unless you flightsee), and we offer many diverse itineraries to explore this national treasure.
View All Glacier Bay
Cruises & Tours
See the full list of trips to Glacier Bay Alaska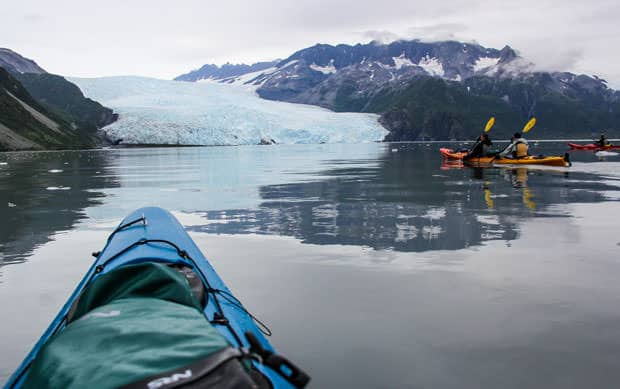 Kenai Fjords Alaska National Park Tours
Covering almost 670,000 acres, Kenai Fjords National Park sits on the Kenai Peninsula in southcentral Alaska, near the town of Seward south of Anchorage. Over 50% of the park is covered in ice, with nearly 40 glaciers flowing from the Harding Icefield, Kenai Fjords' crowning feature. AdventureSmith's Kenai Fjords National Park tour itineraries are based at Kenai Fjords Glacier Lodge, the only lodge located within the park boundaries, accessed only by dayboat. Our overnight Kenai National Park cruise itineraries range from short 5-day cruises exploring the park, to epic expeditions across the Aleutians to Japan.
As with all our trips worldwide, the best Kenai Fjords tours are those that explore away from the crowds. Thus, we do not offer any day-only Kenai Fjords tours.
Denali Alaska National Park Tours
In addition to the last two trips above that also include Kenai Fjords National Park, there are of course numerous Denali-focused trips that hone in on exploring Alaska's interior wilderness. Learn more about visiting Denali National Park in our dedicated post on the park and its many tours. There's so much to say that this Alaska national park has its own dedicated page on our website!
All About Denali
Learn how to visit & see all our trips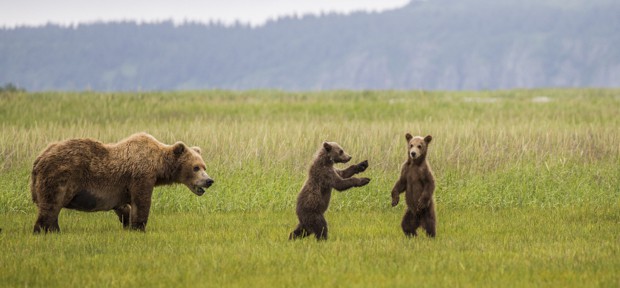 Katmai National Park Tours & Cruises
Katmai has Alaska's most famous bear viewing. And it's all about floatplanes on Katmai National Park tours, making accessing this Alaska National Park a big part of the fun and an authentic Alaskan experience. Look to these cruises and land tours to see this park at its finest:
Great Alaskan Grizzly Encounter – This is the premier way to most intimately explore the park with a focus on viewing brown bears. Just 8 guests sail aboard this expedition ship, with pre- and post-cruise time in Kodiak.
Ultimate Alaska Wildlife Safari – This comprehensive tour visits a few national parks, including 2 days of floatplane-accessed bear viewing at Brooks Falls. Uniquely, your guide reveals nature paths nearby to the bear-viewing platform, to explore farther than most visitors.
Lake Clark National Park Tours
Lake Clark is less famous than the previous four Alaska national park tour locations. Why? It's a roadless wilderness! But all the better for travelers seeking the most wilderness-focused Alaskan national park tour. Lake Clark National Park and Preserve's 4 million protected acres are the ancestral homelands of the Dena'ina people. This pristine, intact ecosystem sits at the headwaters of the largest sockeye salmon fishery in the world. Trips here are accessed from chartered bush planes that take you from Homer across the Cook Inlet.
Alaska Bear Camp Adventure – This remote, off-the-grid Alaskan national park lodge hosts just 14 guests for an unparalleled immersion in wild bear habitat. This is the Alaska national parks tour for those who want premier bear viewing in one of the most off-the-beaten-path parks.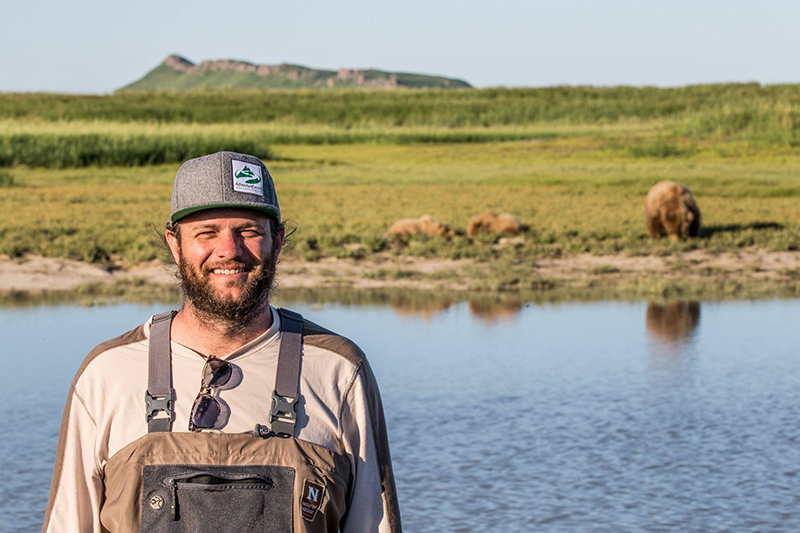 Make It Happen
Subscribe to stay in the loop on Alaska
& save when you go.
MORE ALASKA RESOURCES:
Alaska Trips
Alaska Trip Reviews
Alaska Travel Guide
Best Time to Visit Alaska
Alaska Small Ship Cruises
Small Alaskan Cruise Lines
Glacier Bay Cruises & Tours
Alaska Inside Passage Cruises
Alaska Whale Watching Cruises
Alaska Yacht Charters
Luxury Alaska Cruises
Alaska Family Cruises
Alaska Cruise Deals
Alaska Tours
Visiting Denali National Park

This Alaska National Parks cruise & land tour recap is among AdventureSmith Explorations' extensive travel resources. Contact us for more tips & real-time availability for planning your Alaskan national park tour.