Imagine the exclusivity and fun of sharing a private cruise ship with your own group of friends or family… Go where you want, do your preferred activities, help craft the menu, stock the bar with your favorites and more. Every small cruise ship we represent is available for charter; learn more here about chartering a yacht or small ship for your group.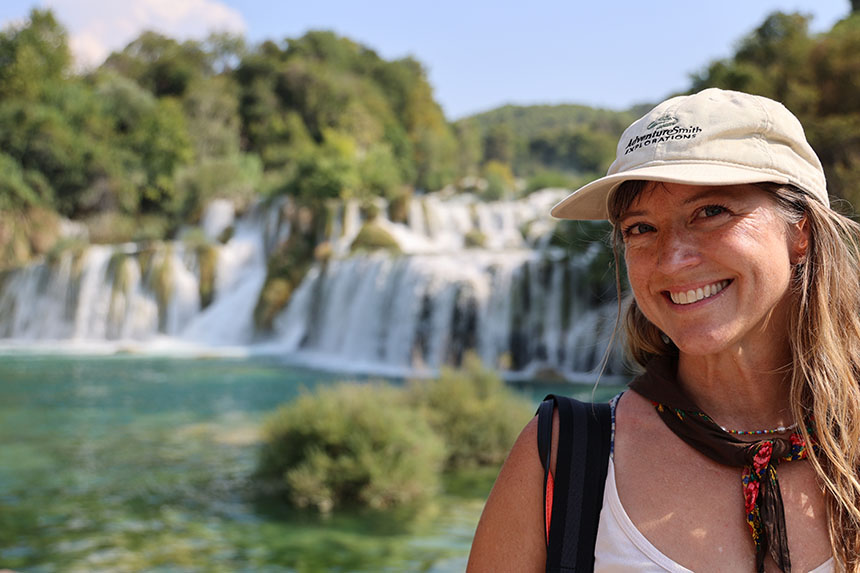 TALK TO A CHARTER EXPERT
You've got questions.
We've got answers.
Why Choose a Charter Cruise
A private boat charter has many advantages over an independently booked small ship cruise. In addition to the many reasons to travel by small ship, a private ship charter offers your family or small group exclusivity, flexibility, privacy and savings. A full yacht charter can save 10 to 30% off regular per-person cruise rates, and you can often choose the length, route and many other details to truly make the trip your own. Just note that our private boat tours are all overnight, no day-only bookings.
How Many Passengers Do I Need?
Private cruises are perfect for families and small groups of 6 to 200+ travelers, so there really no set minimum to book a charter cruise. Our charter cruise clients have ranged from couples booking small 6-guest yachts to zoological societies, family reunions, wedding groups and alumni associations booking larger ships. Business groups and clubs have sought out luxury private cruises with us, and we've arranged simpler, affordable charters for families as well.
Where to Charter Cruise
As long as there is an ocean or river and an available ship, you can book a charter cruise anywhere. Our experts will work with you to determine where and when is best for your group. Sometimes we start planning with the destination. And other times, we start with a date range then select where to charter cruise.
Seeking a family charter to the Galapagos? A private Caribbean cruise? Our most popular destinations for small ship charters include Alaska; Hawaii; Baja California; Belize; the Caribbean; Costa Rica; Northern Europe's England, Ireland and Scotland; Panama; Galapagos, Antarctica; the Amazon; Australia; Indonesia; the South Pacific and the Mediterranean. These locations have a wide variety of small ships, meaning there are lots of options for groups to choose from. In addition, the competition between operators keeps charter rates down. View the following pages for further details on our most popular charter cruise destinations and trips:
How Far in Advance to Book a Charter Boat?
Typically charter cruises are planned and contracted at least one year in advance of the departure date, but as long as space is available a charter boat can be booked at any time. Much depends on the time of year you're seeking to travel and the destination's popularity. Learn more about the private cruise ship selection and booking process in our How to Charter a Ship guide.
What Costs to Expect
How much is a charter boat? Costs vary greatly depending on passenger count, destination, season, etc. But did you know that a private cruise charter costs 10-30% less than booking individual staterooms? Many travelers are surprised to learn how affordable a cruise boat rental is versus paying individual cabin rates. But also be aware that a charter boat rate remains the same, whether or not you have enough travelers to fill all the staterooms. For more details about pricing, read our detailed guide on cruise ship rental cost, with explanations and further considerations about pricing.
Private Boat Charter Deals
In addition to saving on individual cabin rates when you rent a cruise ship, look for additional promotional savings by browsing our charter deals. Many times, charter boat operators prefer to block off their ships for private groups for ease of operations and the fun of flexibility. Oftentimes if you look early, you can get the best deal on a private boat charter.
Customizing Your Charter Cruise
Cruise itineraries, on-board programs, activity levels and even food service can be customized to the interests, ability and budget of your group. Have a keen interest in bears, whales or bird watching? Want to kayak all day or just a little? Traveling with a school science class? Looking for a focus on ancient religion or indigenous cultures? Want to hone in on whiskey tasting, golf, tennis, or horse-riding? Our experts can find the right destination, the right charter boat and the right itinerary for your group.
Meet Your Captain, Crew & Guides
All our charter cruises are fully crewed charters, outfitted with an experienced and professional captain and crew. We do not offer bare-boat charters. We believe that the captain, guides, chef and crew are an integral part of expedition cruising and that their experience and expertise are essential to a safe and successful voyage.
Choosing Your Charter Boat
If you're considering a private boat charter, we recommend starting with destination and/or ship size. If you're flexible, looking by charter boat size is a great starting point. Pick your size from the list below to browse private cruise ship listings, filtering by destination and ship type. Perhaps you're seeking a charter boat for family travel? Something small with a romantic cruise feel, for a few couples? A private ship for a business event? Or to rent a cruise ship for your wedding? Start your search here: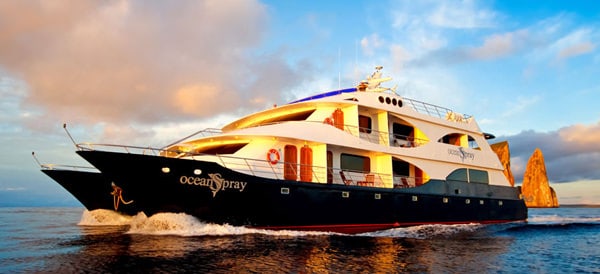 Small Yacht Charters (6-20 guests)
Small yacht charters offer an active and intimate cruise experience up close to nature, wildlife and culture. Private yacht cruises offer daily opportunities to explore away from the vessel on hikes, sea kayaking, snorkeling or zodiac excursions. If you're looking for a private sailboat charter or a small luxury yacht, this is your starting place. Note that 6- to 20-guest yachts, riverboats, sailboats and barges vary considerably in price and amenities. You'll find everything from rustic floating base camps with bunk beds and shared bathrooms to luxury yacht cruisers with hot tubs and elegant furnishings. Most small yachts carry kayaks for up-close exploration, and some Belize catamaran charter sailboats even carry jetskis.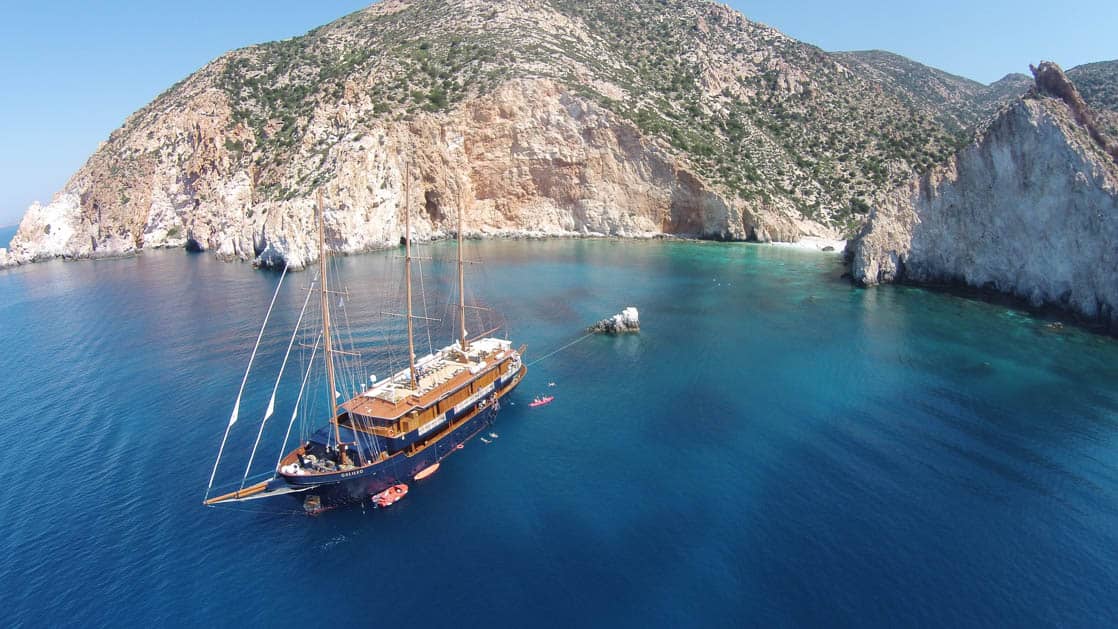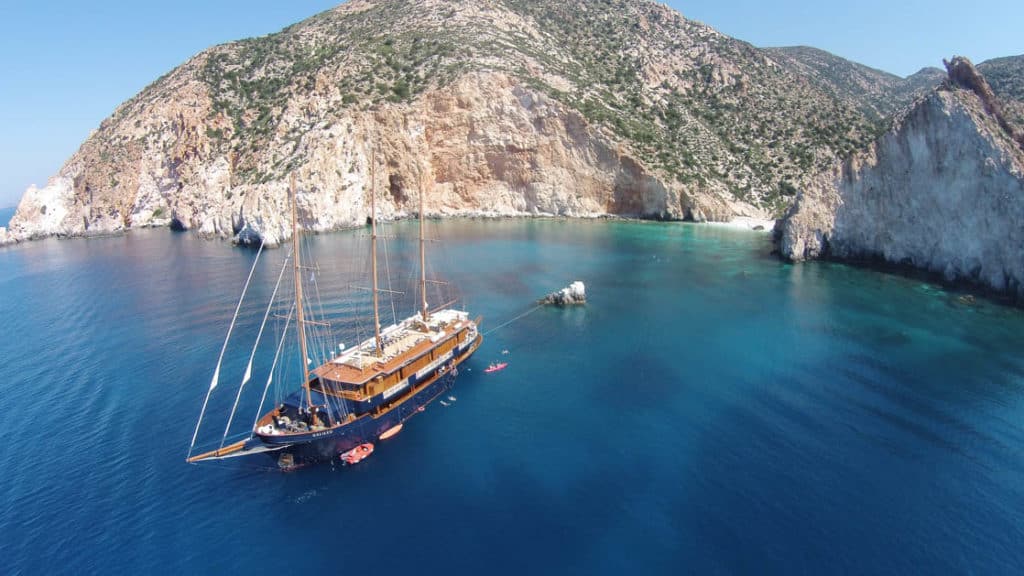 Large Yacht Charters (21-50 guests)
Large yachts offer the intimate nature and efficient landings of the small yachts combined with all the roominess, amenities, service and luxury of the small ships. Expect more spacious cabins, bathrooms, dining rooms, lounge and deck space. Many large yachts offer spacious suites in addition to standard cabins. Cuisine is delicious and service exceptional. Large charter yacht cruises offer plenty of space for group functions or private moments on deck. The extra space aboard large yachts makes them popular for families with kids and teens, as well as some added amenities for those seeking luxury yacht charters. Some large yachts carry kayaks while others do not.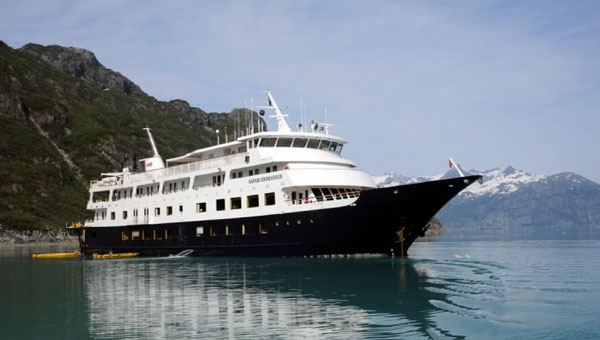 Expedition Ship Charters (50+ guests)
Expedition-size small ships are the largest vessels we offer. Ships larger than this lose the intimate experience and ability to explore away from the ship that is so crucial to a successful adventure cruise. These ships offer the most space with larger cabins, bathrooms, salons and lounges, dining rooms and more deck space. Each small ship offers a variety of cabins from standard to suite. Expect professional service with restaurant-style meals. Small ships also offer the largest staff of naturalists and guides.
Luxury Boat Charters
If you are seeking a luxury boat charter, you'll find one in every ship size category mentioned above. Since the definition of luxury is very relative to each traveler, we recommend contacting our charter cruise specialists to discuss which luxury private cruises are best for your needs. A luxury boat charter on the Amazon River can mean a private cold plunge pool on your own cabin balcony, while small luxury yacht charters in Alaska might be less about what's on board the charter boat and more about the exclusive experience with guides, cuisine and access to wilderness.
Popular Charter Yachts by Type
If you are seeking a particular style or type of charter experience, listed below are a few of our bestselling charter boats:
Luxury Charter Yachts
Expedition Charter Yachts
Riverboats & Barge Charters
Historic Charter Yachts
Sailing & Motorsailer Charters
View All Charter Ships
See the full list of ships we offer.