Charter cruises aboard small ships and yachts have exploded in popularity in recent years and this trend will certainly accelerate given current concerns about traveler health and safety. The most common question we receive from travelers is "How much does a private cruise cost?" or "How much does it cost to charter a yacht?" There are many factors that will determine the cost of a private cruise charter including destination, yacht type and size, the length of the cruise, the season and timing of the cruise and several other considerations.

How Does Destination Affect the Cost of a Private Cruise?
Destinations such as Belize, the Mediterranean and Northern Europe's England, Ireland and Scotland are easy to reach and have lots of yachts to choose from (for example, the average 10 Mediterranean yacht charter options seen here is curated but more than 25 options exist in total), so they will be the most cost effective. This ease of access and competition among yachts keep costs lower. Alaska small ship cruises or Galapagos cruises are more remote and have more complicated operational logistics and thus will cost more. For instance, in Belize you can book a yacht charter for as little as $400 per person per night whereas a private cruise in the Galapagos will start at about $600 per person per night and go up from there.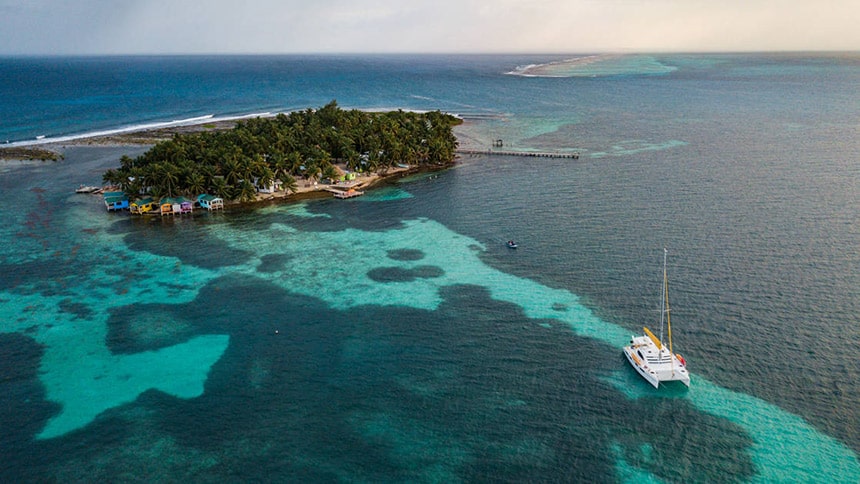 How Does Ship Size & Type Affect How Much It Costs to Charter a Yacht?
One of the most significant factors affecting the cost of a private cruise is the yacht itself. Intuitively, more luxurious yachts will cost more while more simple yachts are more affordable. Similarly, larger yachts cost more, although this can be offset by splitting the costs among a larger group of travelers. Using the example cited above, a Galapagos yacht charter can start at $600 per person, per day, for a simple yacht such as the 16 guest Beluga and go as high as $1,000 per person per day for the luxurious 20-guest sister ships and prestigious Relais & Châteaux members Origin, Theory & Evolve. As prices get higher, expect larger cabins with view windows and upscale amenities, more deck space, award-winning cuisine with five-star service and sometimes onboard Jacuzzi, sauna and workout facilities.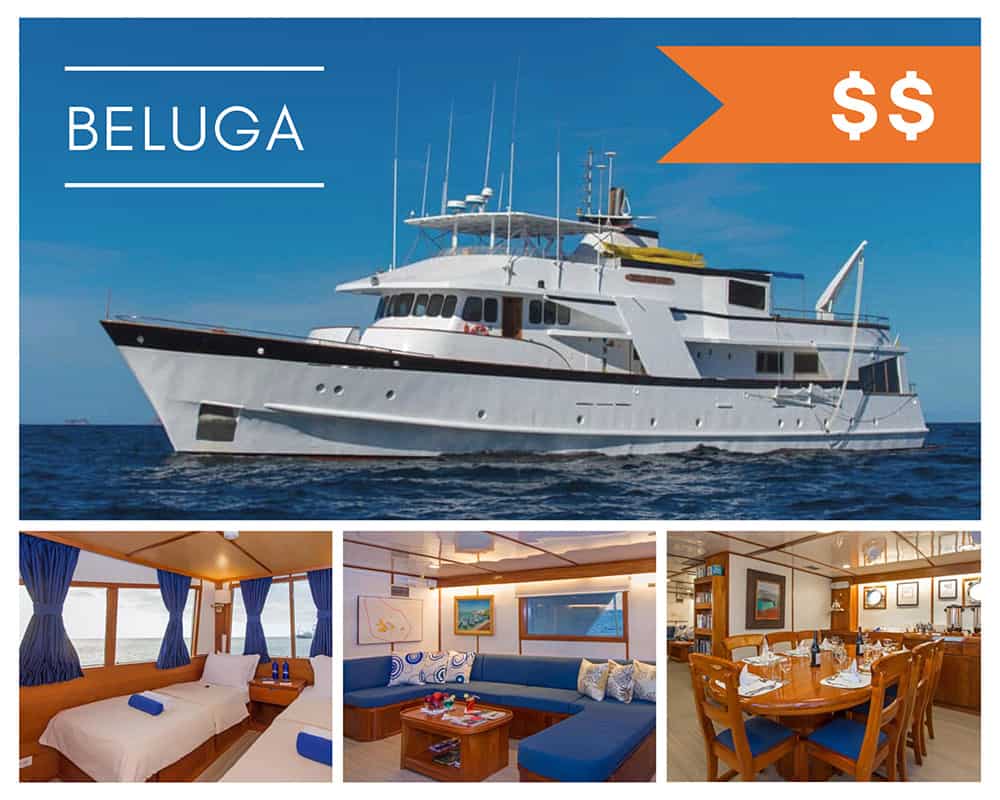 Timing & Seasonality Influence the Cost of a Private Cruise
The timing of when you charter a yacht will affect the price. Holidays and high season will cost the most, while off-season and shoulder season will offer the most affordable prices. Of course, this will depend on the destination. For instance, a private Alaska yacht charter in Glacier Bay National Park aboard the historic Catalyst & Westward costs about $525 per person per day in the shoulder season vs. $655 per person per day in the high season.
The Length of a Yacht Charter Will Affect the Price
Yacht charters are priced per day or per week, and as the cruise gets longer the per-day price comes down. Shorter trips of less than one week are less expensive overall but will cost more per day. For instance a 4-day private Galapagos cruise aboard the Coral I & Coral II costs about $510 per person per day, whereas an 11-day charter aboard the same ships is about $460 per person per day. When you factor in flights, park fees and other expenses this difference is even larger (see next topic). You also might not be able to truly customize the trip length depending on your destination and time of year; many small ships stick to fairly strict sailing schedules during their prime sailing seasons, so thus may require you to commit to a weeklong yacht charter.
Be Aware of Extra Fees when Considering the Cost of a Private Charter
As mentioned earlier, the price of a private cruise is typically quoted as per week or per day. However, this doesn't always tell the whole story when considering a full-boat private charter cruise. The advertised prices of many charters start at a base price and do not include the costs of food, drinks, fuel, local taxes and park fees, etc. These costs can sometimes account for up to 30% of the overall cost.
In the Wild West of internet shopping for yacht charters, be aware of this sometimes-deceptive practice.
Other costs that most charter researchers don't consider are the cost of getting to your destination, travel insurance and crew gratuities. Travel insurance is especially important because charter terms can be more strict than standard cruise bookings. Crew gratuities can average 10-20% of the overall cost to charter a yacht. All private cruises chartered through AdventureSmith Explorations are inclusive with food, fuel, taxes and crew included in the price. But in the Wild West of internet shopping for yacht charters, buyers should be aware of this sometimes-deceptive practice.
Plan Ahead to Secure Your Best Date & Price on a Charter Yacht
As the small ship expedition cruising industry matures, private cruises are the next logical evolution of up-close and experiential travel by yacht or small ship. The thought of sharing a private cruise with an intimate group of friends and family is very appealing, and we foresee this style of travel's popularity only increasing. The benefits of a private cruise include exclusivity, flexibility and savings, but the only downside for some last-minute researchers is that you typically have to book farther in advance to ensure the ship can be available for your group. To get the best date and price when you charter a yacht, we recommend you book early and talk to an expert with experience in full boat charter cruises. Contact us anytime to receive a personalized charter recommendation from our team, or continue exploring the process in our blog post How to Charter a Yacht in 7 Steps.
This blog detailing charter cruise pricing is among AdventureSmith Explorations' extensive travel resources. Visit our Small Ship Cruise Guides page for even more tips and inspiration to plan your travels aboard small ships.