Learn More
Galapagos Islands Cruises
with AdventureSmith
Let our bright and insightful crew be your guide to a Galapagos Islands cruise. We offer the confidence of booking with a licensed, insured and award-winning US-based company that understands your questions, concerns and needs. We can handle all aspects of your expedition, from permits, flights and hotels to transfers and add-on tours, creating a seamless vacation for you and your loved ones. Need more reasons to book your Galapagos cruise with AdventureSmith?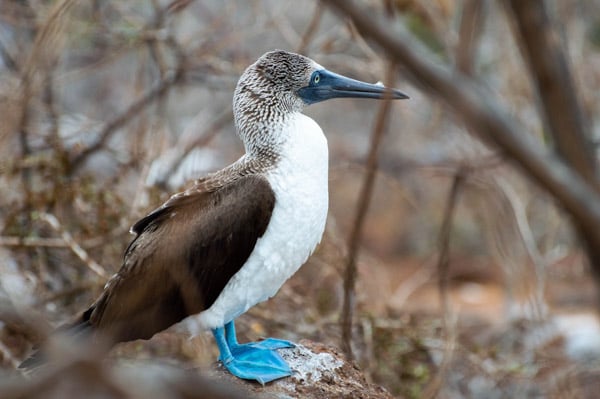 How to Choose the Best
Galapagos Cruise
Wondering how to choose the best Galapagos cruise? The experts at AdventureSmith Explorations have years of experience answering this question and booking travelers on the best Galapagos tours for their interests, ability and budget. To find your own best, follow our top tips here. Or call us any time. We are here to help with honest, unbiased opinions and expert advice to get you booked on the best Galapagos cruise.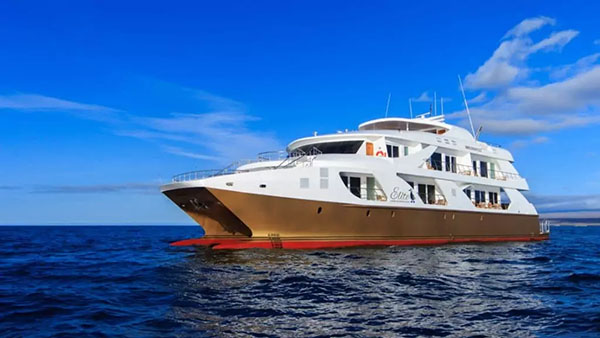 Choosing Your Galapagos Ship
There are an incredible number of ships operating Galapagos Island cruises. But the secret is that most offer the same itinerary stops (they have to, based on Galapagos National Park regulation). Therefore, much of the decision when planning your Galapagos Island cruise comes down to where you want to relax after a long day of exploring. Or what adventure equipment you want aboard.
To assist in this choice, we've separated Galapagos ships into three categories: small yachts and catamarans carrying up to 32 passengers, mid-size cruisers carrying 40-60 passengers and small ships carrying 60-100 passengers.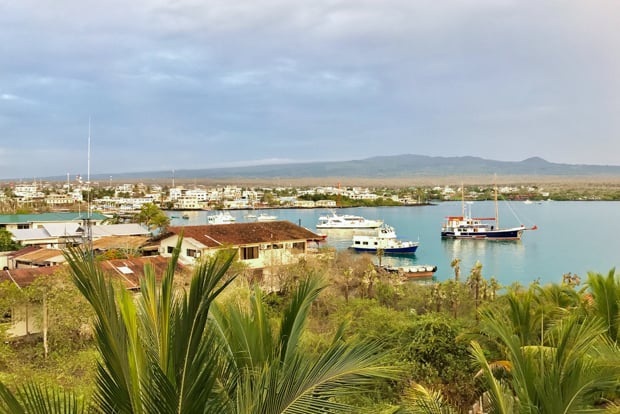 Galapagos Cruise FAQ
Have a question about Galapagos cruising? We have an answer. We've compiled our most frequently asked Galapagos Island cruise questions here to inform and inspire your research into this enchanted archipelago. Read this Galapagos FAQ to find out if your burning question is a common one, or contact one of our Galapagos cruise specialists anytime to ask an expert directly.
Galapagos Islands Cruises
Temperature & Rainfall
| | | | | | | | | | | | | |
| --- | --- | --- | --- | --- | --- | --- | --- | --- | --- | --- | --- | --- |
| Month | Jan | Feb | Mar | Apr | May | Jun | Jul | Aug | Sep | Oct | Nov | Dec |
| Avg. High (F) | 84 | 86 | 88 | 86 | 82 | 78 | 76 | 74 | 76 | 77 | 78 | 80 |
| Avg. Low (F) | 70 | 74 | 77 | 72 | 72 | 68 | 66 | 64 | 62 | 64 | 66 | 68 |
| Avg. Water Temp (F) | 74 | 76 | 76 | 76 | 74 | 74 | 72 | 66 | 68 | 70 | 72 | 74 |
| Avg. Rainfall (Inches) | 1.6 | 1.9 | 2.2 | 3.0 | 1.7 | 0.9 | 0.5 | 1.1 | 2.2 | 2.1 | 2.7 | 1.5 |