Learn More
Belize Active Vacations
with AdventureSmith
Why book your trip to Belize with AdventureSmith? Our unique Belize getaways feature vibrant underwater life, quiet beaches, wildlife-filled jungles, mystical ruins and inviting indigenous communities. And we have on-the-ground experience to best plan your Belize adventure travel.
Active
Snorkel, dive, kayak, paddleboard, hike, bike, zipline and more on our Belize active vacations.

Wilderness
Belize adventure vacations explore deep caves, wild jungle & soothing rivers.

Insight
We've helped develop Belize nature travel itineraries and can customize your trip.

Value
Our deals offer the latest discounts for your solo, couple, small group or Belize family vacation.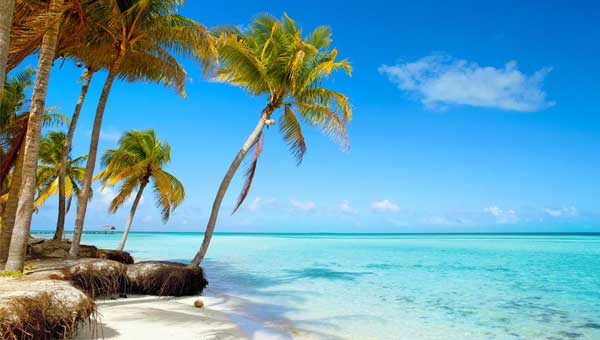 Belize Adventure Vacations,
Customized Your Way
Make the most of your Belize island vacation via one of our customized charter cruises or land-based packages. Work with a dedicated Belize travel specialist to craft your ideal trip to Belize, whether it's focused on fishing, wellness, diving or just relaxing on quiet white-sand beaches. Our Belize Catamaran Charter Cruises are ideal for honeymooners or small groups. With multiple opportunities to relax and be active, these charters and Belize eco lodge stays also make for an incredible Belize family vacation.
The Best Belize Family Vacation
The best Belize family vacation is the one that suits your family's specific interests, budget and timeline. Make your Belize family vacation memorable and enjoyable for all by working with one of our Belize travel specialists to research, select and book your trip. Our family-friendly Belize active vacations involve engaging activities like horseback riding and ziplining, while also providing time for afternoon siestas from beachside cabanas or small ships. Some of our Belize family adventure tours come with regular child discounts, while others feature education-minded guides. View all of our Belize vacations and then contact us to help you narrow it down to your optimal Belize family vacation.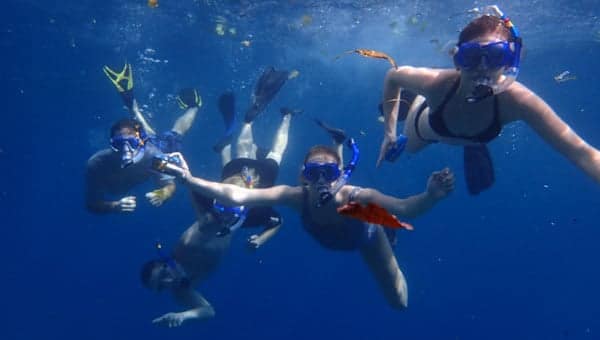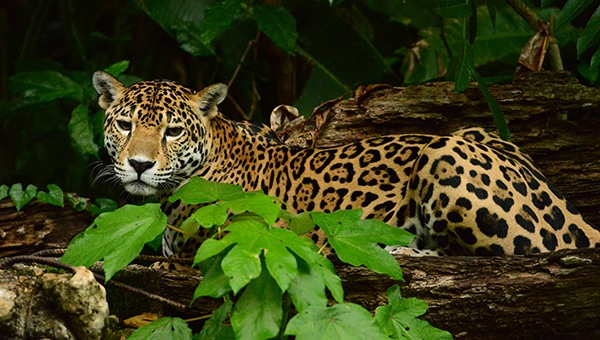 Belize Nature Travel – What Wildlife to See
Curious what you might encounter on our Belize nature travel itineraries? Belize is a hotspot for bird watchers with over 500 species including the scarlet macaw, red-footed booby, blue-crowned motmot, jabiru stork and the keel-billed toucan, the national bird of Belize. A highlight of many AdventureSmith Belize vacations is the Belize Barrier Reef, home to more than 100 types of coral and over 500 species of tropical fish. Don't forget about friendly sea turtles and dolphins, as well as spotted eagle rays. Rivers like the Rio Dulce are home to manatees, crocodiles and a host of other exciting species. At a Belize jungle lodge, listen for howler monkeys in the treetops, follow the tracks of tapirs, coatimundi and the mystical jaguar. For those particularly keen on jaguars, look for itineraries with Cockscomb Basin Wildlife Sanctuary, the world's first jaguar refuge. Photo by Belize Tourism Board
Belize Active Vacations
Temperature & Rainfall
| | | | | | | | | | | | | |
| --- | --- | --- | --- | --- | --- | --- | --- | --- | --- | --- | --- | --- |
| Month | Jan | Feb | Mar | Apr | May | Jun | Jul | Aug | Sep | Oct | Nov | Dec |
| Avg. High (F) | 81 | 82 | 84 | 86 | 87 | 87 | 87 | 88 | 87 | 86 | 83 | 81 |
| Avg. Low (F) | 66 | 69 | 71 | 74 | 75 | 75 | 75 | 75 | 74 | 72 | 68 | 68 |
| Avg. Rainfall (Inches) | 4.0 | 2.0 | 2.0 | 2.0 | 3.0 | 8.0 | 9.0 | 6.0 | 7.0 | 7.0 | 6.0 | 4.0 |
Belize Adventure Vacations for Every Season
Our Belize tours are offered year-round, but note the following seasonal variations to plan the best times to visit: Belize sailing vacations mostly operate during the North American winter, when there are dependable trade winds (February through April) and weather is often ideal (November to May). June to August is best for those who want Belize active vacations that include scuba diving. And you can't go wrong for Belize nature travel year-round as wildlife is active in any weather. Note that the climate data referenced above is for Belize City, Belize.
Want to Learn More About Belize's Climate?