Belize is a small country with an amazing diversity of experiences. Climb an ancient Mayan temple. Explore underground caves. View rainforest birds and wildlife. Snorkel among colorful fish and coral on a pristine barrier reef. With so much to offer, planning a two-week vacation that includes the best of Belize can be a challenge.
The best way to see it all is to combine a Belize vacation package on land with a small ship cruise to Belize's barrier reef. You will truly experience the best of ruins, rainforest and reef when you explore Belize by land and sea. Below our experts have compiled the best Belize vacation tips and advice to help with your trip and cruise planning.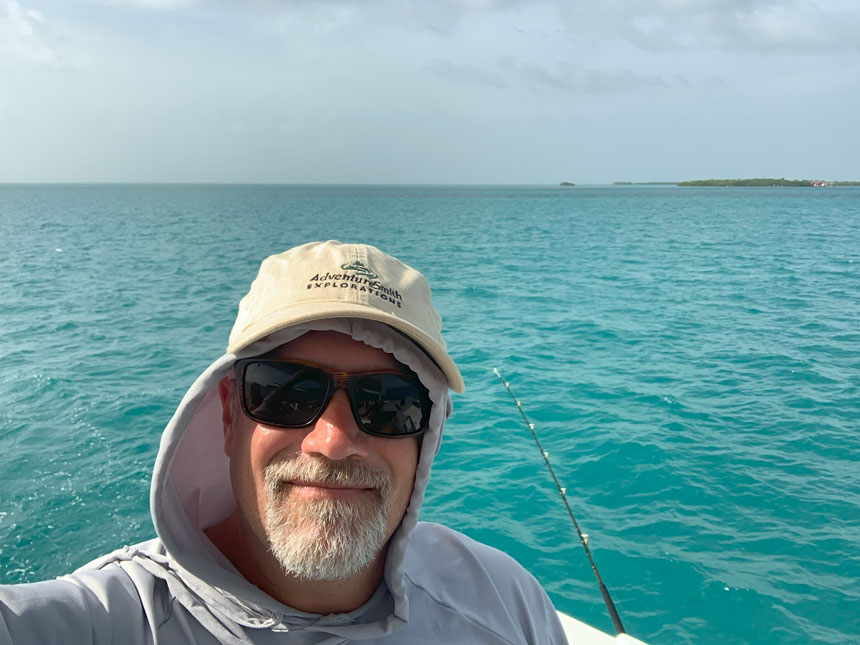 Connect with a
Belize Specialist
You've got questions.
We've got answers.
IN THIS POST – Belize Travel Guide:
Best Time to Visit
Is Belize Safe?
Belize Travel Requirements After COVID
Belize Land Guide:
– Tips & Cost
Belize Sailing Guide:
– Tips & Cost
Why Book With Us
More Resources
Important Note: This Belize travel guide is for travelers, couples and families seeking to plan the perfect vacation that makes the most of your time in Belize. If you are a backpacker or independent traveler seeking budget travel tips click here.
Why Vacation in Belize?
Belize's moniker of ruins, rainforest and reef is not just a marketing catchphrase. Just one of these attractions would be reason enough to visit Belize. But all three are world class. Belize is a former British colony, previously known as British Honduras. It is a small country, about the size of Vermont, with a lot to offer. Here are the top reasons to visit Belize:
Belize Barrier Reef – Belize is home to the second largest barrier reef in the world. Designated a UNESCO world heritage site, it is home to over 500 species of fish, 65 corals, 450 sand and mangrove cayes (pronounced keys) and three atolls. The reef is in great shape with world-class snorkeling, SCUBA diving and fishing.
Rainforest – The rainforests of Belize are pristine, protected and accessible; home to an amazing variety of plants, animals, birds, insects and systems. A stay in the jungle is an integral part of any trip to Belize.
Mayan Ruins – Belize is the center of the Maya world and home to spectacular temples and ruins such as Caracol, Xunantuich and Altun Ha. Unspoiled and uncrowded, Mayan ruins in Belize are among the best in Central America.
Wildlife – The Belize rainforest is home to jaguars, ocelot, howler monkeys, sloths, tapirs and more. Belize is a birder's paradise with nearly 600 species including scarlet macaws, toucans, jabiru storks, anhinga, trogon, herons, motmots and more. In short, Belize wildlife is amazing and you will encounter nature, birds and animals in abundance.
Jungle Lodges – Belize is home to some of the best and most sustainable jungle and eco lodges in the world. They provide intimate access to the rainforest for wildlife and bird watching. The best guides in Belize work at the top lodges. Travel in comfort with our selection of the top jungle lodges in Belize.
Culture – Belize culture is diverse with influences and people from Creole, Maya, Garifuna, Mestizo, Mennonite and other backgrounds. The people of Belize consider themselves more laid back Caribbean than Central American. This colorful mix of Belize cultures and traditions is a highlight of any trip.
Food – With such a diversity of cultures comes an astounding range of cuisine. The traditional dish of rice and beans with chicken or fish is a launching pad for spices and flavors from each culture. Other specialties include lobster, conch fritters, chimole, salbutes, garnache and pibil. Lodges and boats in Belize will serve a combination of traditional Belizean fare and international favorites. Trust us, your taste buds will thank you.
Caves – The Maya believed that caves were the dwelling places of the gods. Belize is home to many of the most spectacular and accessible limestone cave systems in the world. Wet caves with rivers in them and dry-cave tours are available to travelers of all ability levels. Any complete vacation to Belize will include a visit to the underworld.
Weather – High on the list of reasons to visit Belize is the weather. A comfortable tropical climate and average temperature of 84 degrees F will help you escape the winter cold. See our guide to the best time to visit Belize for weather and wildlife by month.
More Reasons to Visit Belize. Need more reasons to visit Belize? Belize is easy to get to from North America and easy to navigate once you arrive. English is the primary language and spoken by most locals and virtually all tourism professionals. The Belizean dollar is fixed at 2BZ$ to 1US$ so currency conversion is a breeze.
View All Belize Trips & Cruises
See the full list of itineraries on land and by ship.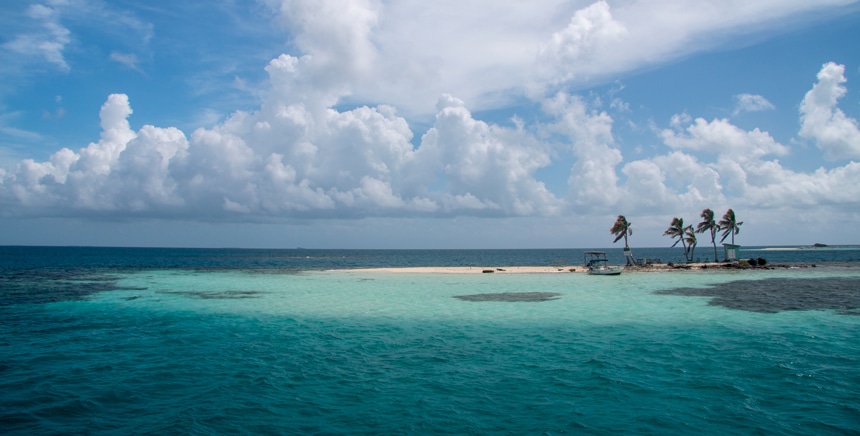 When To Go
The best time to travel to Belize is during the dry season beginning in December and ending in April. But there is much more to it. Learn about Belize seasons, find weather and wildlife by month and discover tips about snorkeling, scuba diving and fishing in our comprehensive guide to the best time to visit Belize.
Is Belize Safe?
We are often asked "Is Belize safe to visit?" Or "How safe is Belize for travel?" In general, yes Belize is considered safe to visit. But as with any international travel, some safety precautions should be considered.
The Caribbean Islands and interior jungle lodges of Belize are some of the safest places to visit. Crime and gang violence can be a problem in some areas, particularly Belize City. The U.S. State Department advises travelers to exercise increased caution in Belize due to crime. Threats in popular tourist areas mainly involve burglary and pickpocketing.
The easiest way to avoid threats and stay safe while traveling in Belize is to book a guided tour with a reputable operator. Tours will utilize private transfers instead of public transport or taxis. Travel packages stay in reputable hotels and lodges away from crowded town centers. Activities, excursions and day tours will be arranged with experienced professional guides.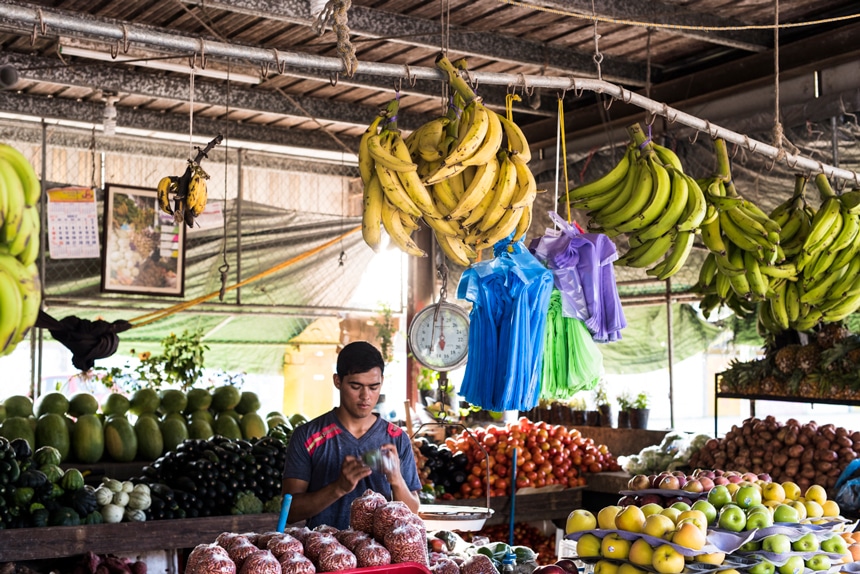 Belize Travel Requirements After COVID
Is Belize open for travel? Many travelers are asking "Can you travel to Belize right now?" The answer is yes, Belize is open for travel. With restrictions rescinded, traveling to Belize in the aftermath of COVID is streamlined.
Currently there are no Belize travel restrictions. As of of July 12, 2022, the Government of Belize removed all public health measures at the ports of entry in Belize. The prior recommendation for vaccination, and requirements for testing and Belize travel insurance have been lifted. Since April 1, 2022, masks are no longer required in indoor or outdoor spaces.
Travelers are no longer required to download and complete the Belize health app prior to arrival. They are required to complete the customs and immigration form that is provided on your flight. Find more information at Travel Belize.
Travelers booking Belize small ship cruises should expect no vaccination or testing requirements for the foreseeable future. Vaccination remains not required aboard Belize charter cruises.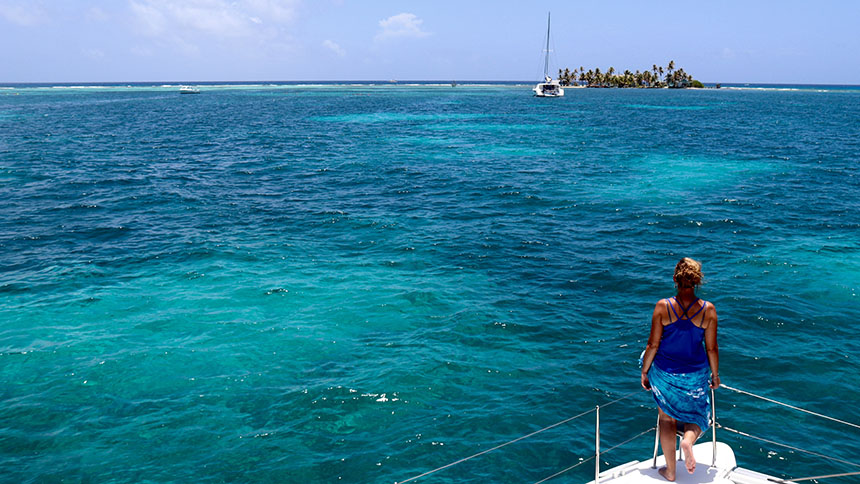 Picture Yourself Here
Make it happen
by staying in the loop.
Belize by Land – Trip Planning Advice
A land-based active vacation to Belize will highlight the best of rainforest and reef. We recommend basing your adventure from one or two Belize lodges. Consider lodges in different environments for a variety of experiences. For instance, Lamanai Outpost Lodge in Orange Walk combined with Chaa Creek in Cayo District covers northern and central Belize.
Reputable lodges will offer a variety of onsite tours and amenities such as bird walks, river adventures, butterfly farms, cooking classes, night walks and more. You do not have to leave the area to experience Belize. In addition, plan on several tours to nearby Mayan ruins, cave explorations and rainforest reserves. The best guides in Belize work with the top lodges, giving you more bang for your buck.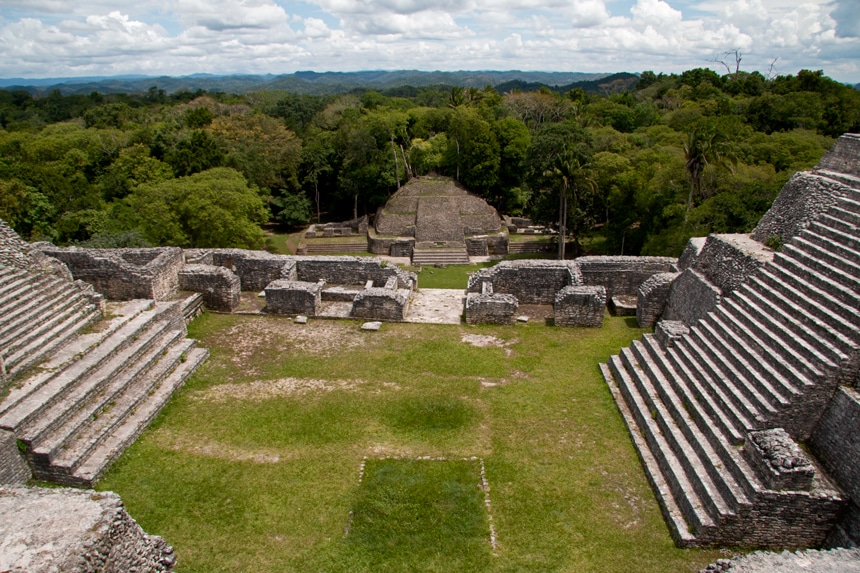 Belize Vacation Tips
Our experts share their best tips and Belize travel advice to help you make the most of your trip.
A valid passport is required to visit Belize. Travelers can stay up to 30 days without a visa. Your passport should expire no less than 6 months after your travel dates.
Travelers must pay a fee of $39.25 to exit Belize by plane. Usually this is included in the airfare.
Plan to spend at least two weeks in Belize to experience everything the country has to offer. We recommend one week on a tour of the rainforest and ruins combined with one week exploring the barrier reef by boat. Keep reading for Belize vacation advice on cruises.
The best time to view wildlife is early in the morning. Plan to wake and hit the trail before sunrise for the best chance to view birds and wildlife. You will probably get an amazing sunrise too.
Explore Mayan ruins early in the day. Crowds of cruise ship tourists can descend upon ruins at midday. You will also enjoy the cooler weather in the morning.
Bypass Belize City in favor of a Belize jungle lodge. Plan flights to arrive mid-day to allow time to transfer to your lodge.
Short flights can cost more but save a lot of time on a trip to Belize. Roads are notoriously bad (although improving) and you can spend an entire day transiting what appear to be short distances.
Book your trip in advance if you plan to visit during the high season. See the best time to visit Belize.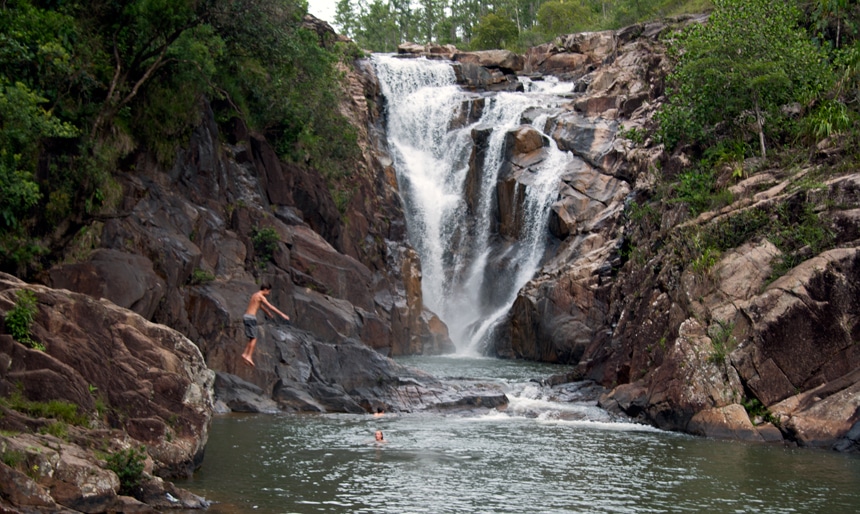 Cost of a Trip to Belize
The cost of a trip to Belize can vary widely. The value of the Belizean dollar is fixed at 2BZ$ to $1US$. As such, a trip to Belize can cost more than other Central American countries. The Belize trip costs presented below is in US dollars.
Belize on a Budget
Budget travel to Belize can start as low as $150 per person per day. This entails using public transportation, private beds in hostel dorms or budget hotels, budget food at local restaurants and a combination of self-guided activities and shared guided tours.
Belize Tour Package Prices
Mid-range Belize tours including rainforest lodges start at $300 per person per day. This includes all transportation, meals, accommodations and guided activities. Expect shared transfers and tours, quality guides, comfortable accommodations at respected jungle lodges and delicious meals.
Belize Luxury Travel Cost
Belize luxury tours with private transportation and upscale lodges start at $500 per person per day. Belize is home to some world-class lodges that form the basis of high-end tours. Upscale accommodations with private dipping pools, hot tubs, large verandas overlooking pristine jungle and plenty of space will impress even the most discerning travelers. High-end tours include private transfers, top naturalist guides, private tours, spa treatments and more with five-star service and meals.
View All Belize Land Tours
See the full list of itineraries on land.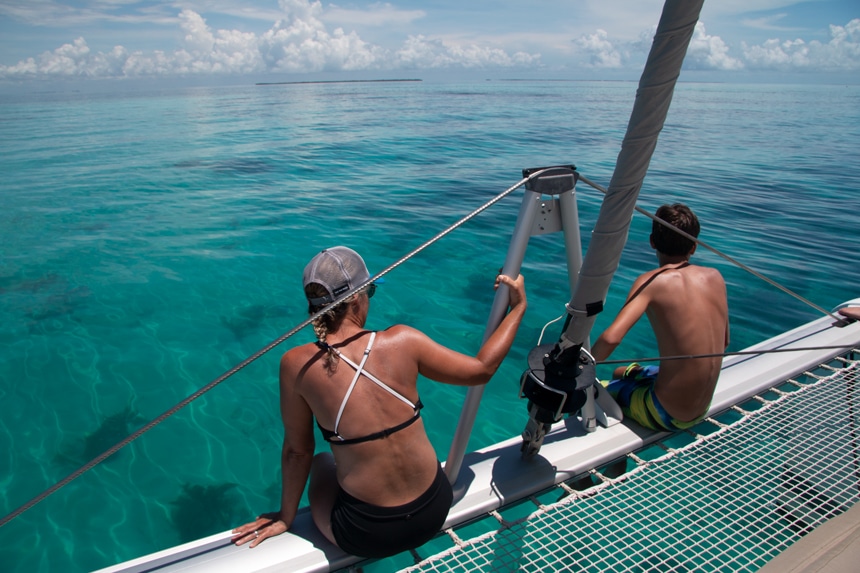 Belize Sailing Guide – How to Choose A Belize Cruise
Cruise options abound, ranging from large cruise ships to Belize small ship cruises and catamaran yacht charters. Here we discuss the types of cruises available in Belize and offer our advice to choose your Belize cruise.
Big Ship Cruises
Large ship cruises carry 500-5,000 guests on huge mega ships. Usually these originate in the United States or Caribbean countries. Large ship cruises only visit Belize for part of one day. Ships anchor offshore and passengers are ferried to the Belize Tourism Village. Excursions beyond the village to Belize City, such as a caye and beach snorkel, cave tours, tours of Maya ruins or wildlife tours are available. We do not recommend big ship cruises but include them here for reference.
Bareboat Charters
Belize is a popular destination for bareboat charters. A bareboat charter includes the boat only. They do not include a crew or captain, so plan to skipper the boat yourself and prepare all the meals. This is a popular option for experienced sailors. However, without an experienced crew, travelers can miss important destinations, interactions and culture that make a visit to Belize so special. We feel strongly that an experienced captain and crew are integral to a successful voyage and do not recommend bareboat charters.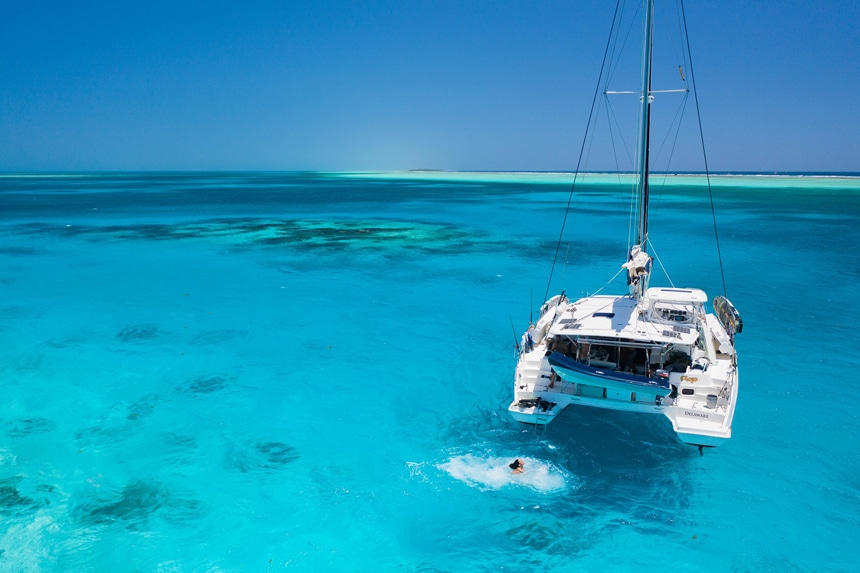 Crewed Charters
A crewed charter cruise is one of the best ways to explore Belize's barrier reef. Catamarans that carry 2-10 people explore off the beaten path with access to the most desirable reef sites, cayes and atolls. Your crew takes care of everything so you can focus on experiencing the best of Belize. Learn more about life aboard a Belize charter yacht and read a firsthand account of a Belize catamaran charter cruise. Crewed charters offer intimacy and the flexibility to cater to your interests such as snorkeling, SCUBA diving, kayaking, paddle boarding or fishing.
Small Ship Expedition Cruises
Belize small ship cruises carry about 100 guests aboard specially outfitted expedition ships. These boats are able to range farther and longer than catamarans, perfect for voyages to the outer atolls. These expeditions experience the best of Belize including reef, ruins and rainforest, all in one package. Snorkel right from the back of the ship. Zodiacs ferry guests ashore to remote island cayes or upriver rainforest explorations. Expect an active and immersive experience with plenty of education and adventure. Expedition ships may visit small ports such as Punta Gorda, Placencia, Hopkins or Monkey River. Tours, guides, meals and accommodations are all included.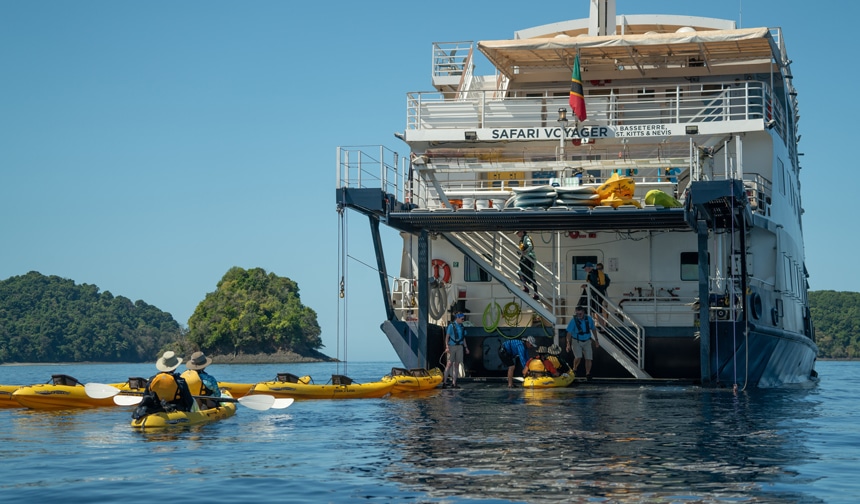 Belize Cruising Tips
Smaller is bigger in Belize. A small ship cruise or catamaran will spend 6-10 days or more exploring Belize. Traditional cruises aboard large ships only spend a few hours in Belize.
Most small ship and catamaran cruises will begin and end in Belize City. It is possible to coordinate flights to avoid overnights in Belize City.
Consider adding a trip extension to a Belize jungle lodge. This is the best combination of Belize by land and sea. Adding a beach resort to your cruise simply re-creates the experience you will have on the cruise.
Cruise passengers are charged an exit fee of $7. This is usually included in the cruise fare or paid in conjunction with other port fees and taxes when you book the cruise.
Seasickness is usually not an issue as cruises are protected by the Belize Barrier Reef.
Book small ships and catamarans in advance. Small boats fill up early.
Belize Cruise Cost
Costs can vary considerably depending on the type of cruise. If you are new to cruising, check out small ship vs big ship-what is the difference to learn more.
Belize Big Ship Cruise Cost
A large ship cruise with a port call in Belize starts at about $150 per person per day for an interior cabin with no windows. The average cruise to Belize costs $250-350 per person per day for simple exterior cabins with view windows. The actual tour to go ashore in Belize will cost extra. Big ships anchor offshore and passengers are ferried to the Belize Tourism Village. Tours beyond the tourism village cost $50-$150 per person.
Belize Bareboat/Liveaboard Charter Cost
A Belize bareboat catamaran cruise starts at about $8,000 per week for up to 8 people on a week-long cruise during the off season. A slightly nicer catamaran during the high season will run about $14,000. Rates do not include fuel, provisions, insurance, water toys or any port fees.
Belize Catamaran Crewed Charter Cost
The cost of a fully crewed Belize charter catamaran cruise starts at about $20,000 per week for 8 people on a week-long cruise. This all-inclusive price comes with everything you need for a worry-free vacation. A crew of 2 people include an experienced captain and first mate/cook. All provisions including food, beer and wine are included. Water toys such as kayaks, stand-up paddleboards, snorkeling equipment and fishing gear is included. Taxes, port fees and insurance are all included in the price.
At AdventureSmith we feel strongly that an experienced captain and crew are integral to your travel experience. As such we only offer fully crewed catamaran charter cruises.
Belize Small Ship Cruise Cost
The cost for a small ship cruise in Belize starts at about $4,000 per person for a week-long cruise. These cruises are immersive experiences exploring Belize in depth. Belize small ship cruises include transfers, accommodations, meals, guided activities and onboard programs.
View All Belize Cruises
See the full list of itineraries by small ship.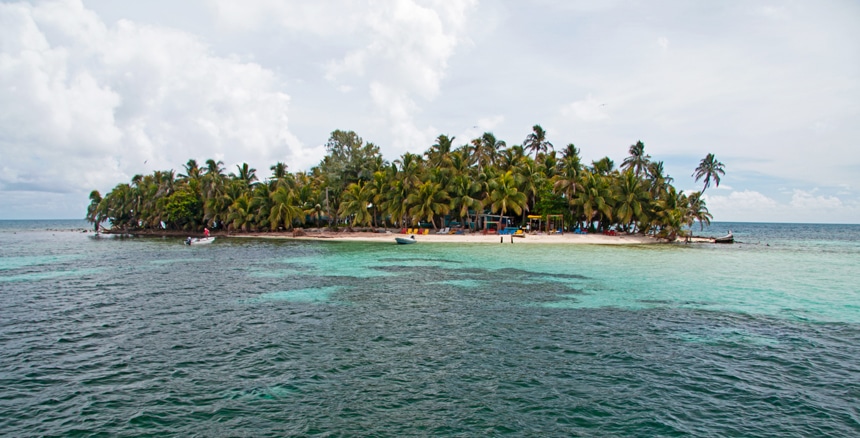 Why Book Belize with AdventureSmith
Our team has traveled extensively in Belize and visits the country often. We bring this firsthand experience to your planning, booking and travel process. Clients are prepared for their journey through one-on-one correspondence with an Adventure Specialist and an extensive pre-trip planner with packing lists, gear recommendations, reading lists and answers to common questions.
As a full-service travel company, we can assist with flights, permits, transfers, guide, travel insurance and more. Contact us to begin planning your custom tour.
After reading our Belize travel guide, do you still have questions? Help us make this the best Belize travel guide by adding your comments and asking questions below.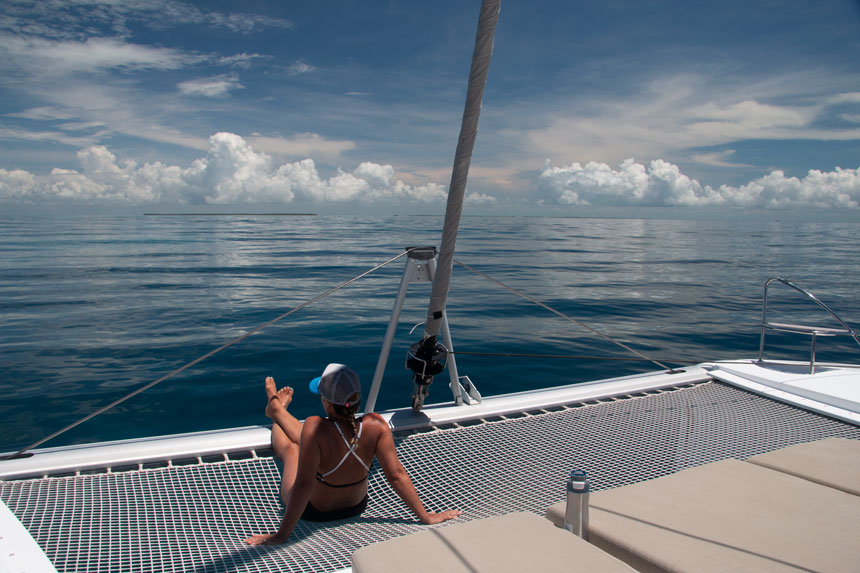 Ask a Belize
Travel Expert
You've got questions.
We've got answers.
MORE BELIZE RESOURCES:
The Best Time to Visit Belize
Belize Small Ship Cruises
Belize Active Vacations
Belize Catamaran Charter Cruise