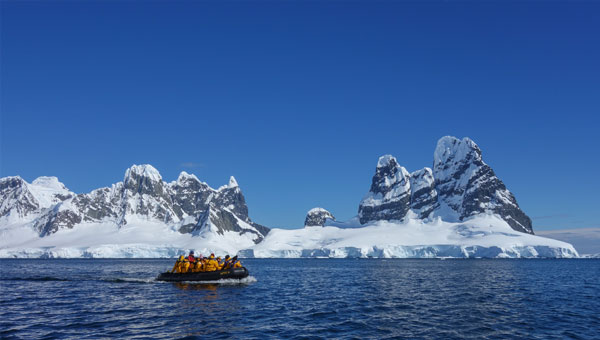 Think Outside the Boat
Think outside the boat aboard a small ship cruise with AdventureSmith Explorations. We are the world leader in small ship voyages, adventure cruises and expedition cruises. Find our selection of the best small ship cruises to exotic destinations worldwide.
Small Ship Cruise Experts
Our Founder, Todd Smith, helped pioneer the first adventure cruises on Alaska small ship cruise itineraries to include off-vessel activities in wilderness locations. Our crew has decades of experience guiding, planning and selling adventure cruises. We match guests with the top small ship cruise lines as well as intimate, boutique little cruise companies that may not make the radar of most travelers. Let our experience be your guide to small cruise ship vacations worldwide.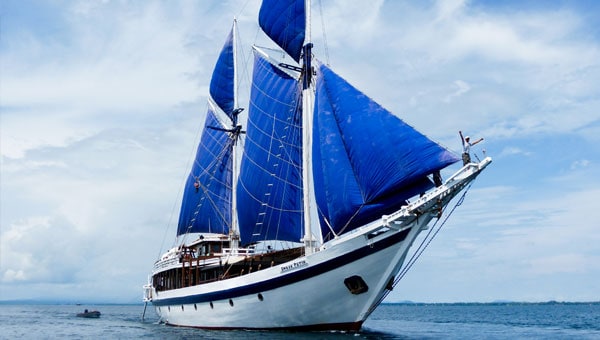 Small Boat Cruises
Small boat cruises are perfect for travelers seeking intimate wildlife encounters, flexible itineraries, remote wilderness exploration and learning. These are immersive journeys, where adventurous activities meet remote waters and like-minded fellow passengers become friends. No crowds, no strict routes… time to explore. Learn more about the small cruise ships that are soon to be your basecamp to wilderness and pristine shorelines.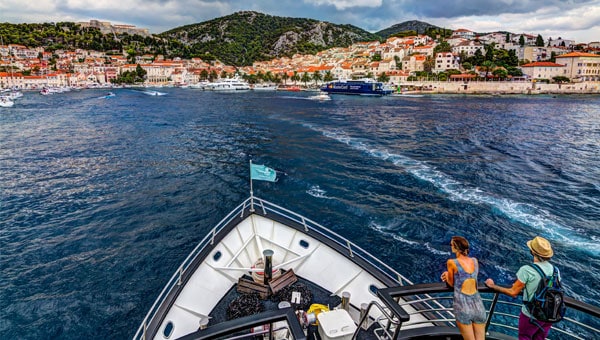 Adventure Cruises
Adventure cruises are a growing segment of small ship cruises. The hallmark of an adventure cruise is off-vessel activities such as hiking, kayaking, snorkeling, stand-up paddleboarding, camping and more. The purpose of an adventure cruise is to get off the ship away from port. The idea is to spend your days off vessel in the company of expert naturalist guides, returning for meals, down time (if desired) and overnights. Once an area has been thoroughly explored, your small ship repositions you to the next amazing cove, bay, inlet or shore. By night, enjoy a hot shower, a glass of wine with a delicious meal and a comfortable cabin. While you sleep, the ship cruises to a new location for another day of adventurous activity.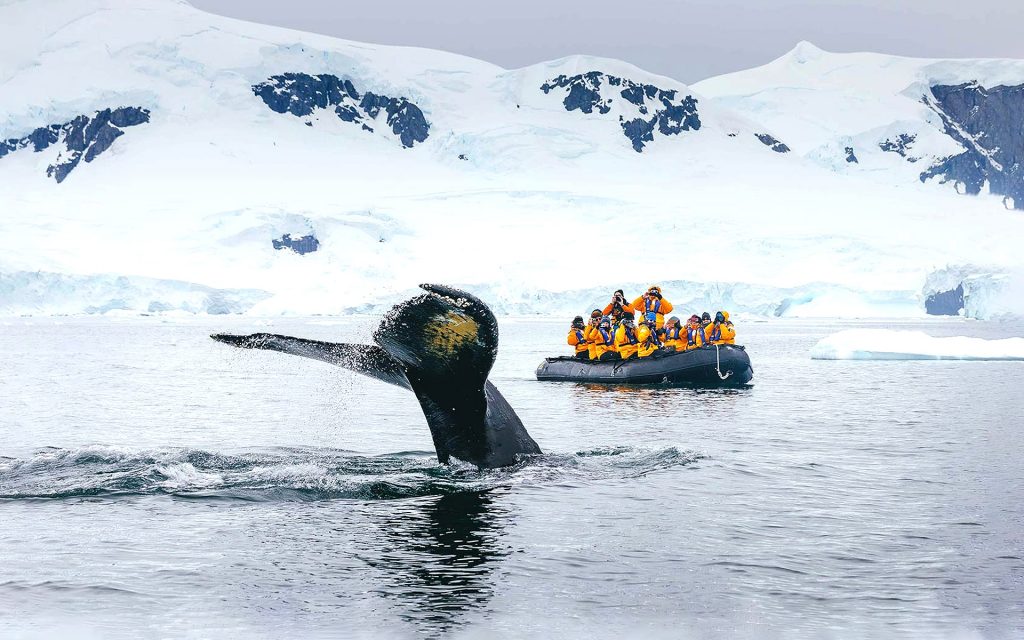 Expedition Cruises
Expedition cruises focus on exploration of remote wilderness. An expedition is defined as a journey or voyage undertaken by a group of people with a particular purpose. The hallmark of an expedition cruise is a sense of exploration and scientific learning. Purpose built expedition ships bring you to some of the most remote and pristine places on Earth.
Start exploring
Small Ship Cruise Destinations
From the Americas, Asia and the Pacific, to Europe and the polar regions, the expedition cruise destinations offered by AdventureSmith are unmatched by any other travel company. Are you ready to actively explore away from tourist crowds, without sacrificing comfort, safety or the environment? AdventureSmith is committed to sustainable tourism and dedicated to contributing positively to each destination we explore.
Small Ship Cruises for 2022, 2023 & 2024
2022 small ship cruises are booking quickly as pent-up demand soars. We highly recommend travelers book early for the best small ship cruises in 2023 and 2024. Find a cruise and get in touch to secure your space.
Trends & New Small Cruise Ships in 2022
Trends for the year include charter cruises, more focus on wilderness exploration, stricter cleaning protocols and eager travelers ready to check bucket lists. Plus, there are a slew of inaugural voyages to look forward to.
After the exciting launches of National Geographic Resolution, Coral Geographer, Le Commandant Charcot, Aqua Nera and National Geographic Endurance small ship cruises in 2021, what's next? Look to find Sylvia Earle, Janssonius, Ultramarine, Aqua Mare, National Geographic Islander II and Evolve all launching with new 2022 small ship cruise sailings.
Who Takes Small Cruise Ship Vacations?
Small boat cruisers are active and educated travelers seeking meaningful, up-close encounters with nature and culture. Couples, families, groups and solo travelers enjoy small boat cruises.
Small boat cruisers are savvy travelers who have done the research. They are seeking to escape the mass tourism market and opt instead for something more sustainable and rooted in a destination. They want to experience a place, not just see it!
Our travelers are interesting, engaged, active and educated people seeking meaningful up-close encounters with the wonders of nature and culture, just like you.
Best Small Ship Cruise Lines
We have partnered with the top small ship companies on earth. We work with large well established small boat cruise operators and smaller locally owned outfitters that are off the radar of most travelers. Research our list of the best small ship cruise lines or view all our travel partners. We boast the premiere small ship cruise collection.
Small Ship Travel FAQ
Whether you are new to cruising small or a veteran seeking to learn more, we have compiled small ship cruise frequently asked questions. What is small ship cruising? How active is a small boat cruise? How much does a small cruise ship vacation cost? Look to this page to answer these common questions about small ship travel.
Luxury Small Ship Cruises
Looking for the best in small luxury cruises? View our curated selection of small luxury cruise ships then contact our experts to plan your dream cruise.
Small luxury cruise ships feature the finest staterooms that are often larger than other small boat tours. Many luxury boats include private balconies or floor-to-ceiling ocean views.
Luxury yachts feature the finest cuisine and top-rated naturalist guides. Expect superior service with high crew-to-guest ratios. These are among the best yacht cruises so expect deluxe amenities and best itineraries.
View Galapagos luxury cruises, Alaska luxury cruises and Antarctica luxury cruises for an example of what to expect in our most popular destinations.
Small, Sustainable, Cruises
Did you know that by choosing to cruise with AdventureSmith Explorations your cruise is carbon free? AdventureSmith has been offsetting travelers' carbon emissions since 2004 and has been a recognized leader in sustainable travel for this effort. Learn more about our carbon-free cruising program and other conservation efforts, which comes at no added cost to you.
Small Ship Cruise Charters
We specialize in small boat charters ranging from 8 to 200+ travelers. Learn more about chartering a yacht or small boat or expedition ship for your group on our charter cruise information page. Full-boat charters are great ways to save money and customize your cruise to your group's needs.
Family Cruises
Are you ready for the ultimate family adventure, away from tourist crowds? Family cruises are ideal vacations as you only unpack once as the captain sails your entire group to the next fun activity and guides keep all ages engaged with learning. Discover more about family cruises with AdventureSmith and take your little ones on a little cruise.
Deals on Small Ship Cruises
Browse our selection of small ship cruise deals. Deals are continually refreshed with the best cruise discounts, offers and sales on small ship voyages worldwide. Our team will help you plan right from the start, so you get the best price on your ideal adventure cruise itinerary.
Reviews of Small Ship Cruises
Our reviews combine adventure cruise stories, travel tales, expert insights and trip testimonials. Written by past travelers and industry experts they give you the full picture before you book with AdventureSmith. From the icy glaciers of Antarctica to swimming with penguins in the Galapagos Islands and sailing aboard a yacht in Croatia. Read small ship cruise reviews to get a feel for the experience of small ship cruising with AdventureSmith.
Why Book Your Small Ship Travel With AdventureSmith Explorations
AdventureSmith Explorations has been a world leader in small ship cruises, adventure cruises and expedition cruises since our founding in 2003. Small cruise are what we do, and we do it well. View 12 reasons to book with AdventureSmith, or consult our page all about booking your travel amid COVID-19. We're here to be your partner in adventure. Trust your next small ship voyage to the experts. We look forward to hearing from you.
QUESTIONS? TALK TO A SPECIALIST.