Our selection of Galapagos luxury cruises provides unrivaled ships and daily excursions to prime visitor sites with the best guides, superior service, unrivaled cuisine and high crew-to-guest ratios. Read on for notes on the luxury Galapagos travel experience, all about Galapagos Islands luxury yachts, how to charter your own private cruise and the added value of booking with AdventureSmith Explorations.
However you choose to travel, our all-inclusive style and detailed customer service translates into the trip of your dreams.
The Galapagos Luxury Cruise Experience
The Galapagos is a bucket list destination that requires a lot of planning and travel—don't under-do it. Cruising is the premier way to experience all this enchanted archipelago has to offer. Top-rated itineraries maximize opportunities to experience popular wildlife up close, including charismatic sea lions, otherworldly marine iguanas, giant tortoises, colorful red- and blue-footed booby birds or even the waved albatross.
Every cruise aboard a Galapagos luxury yacht offered by AdventureSmith also focuses on relaxing after full days of exploration. Return on board to inviting Jacuzzis, comfortable sun decks, chic lounges, well-provisioned bars, haute cuisine and comfortable beds.
Galapagos Luxury Yachts
A Galapagos luxury boat, be it a motor yacht, catamaran or small ship, features the best-appointed staterooms and cabins with exceptional ocean views. Many cabins are larger than other ships and come equipped with a private balcony.
Your experience aboard a luxury cruise in the Galapagos Islands is profoundly influenced by the ship you choose, and we offer a variety of options. Here are some of our top Galapagos luxury yacht recommendations:
Stay tuned to our detailed, updated information on 2023 & 2024 Galapagos cruises as well if you're seeking the latest and greatest in Galapagos luxury. Our experts can provide a personalized recommendation on the best Galapagos Islands luxury yacht for your needs. We look at factors like your group's makeup, your activity preferences, your timing and the ship's availability to determine your best Galapagos luxury yacht match.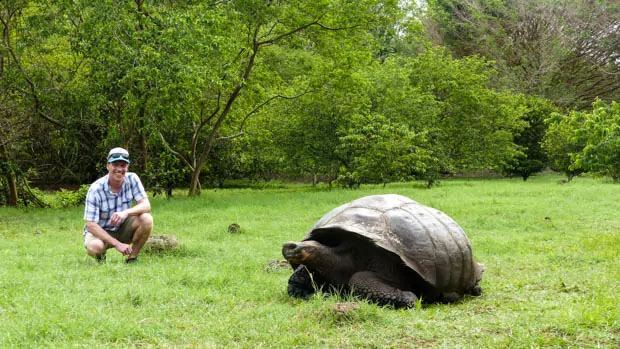 Connect With a Galapagos Specialist
You have questions. We have answers.
Galapagos Luxury Hotels
Our curated selection of Galapagos luxury hotels includes upscale wilderness lodges, boutique hotels and eco-hotels that get you close to nature without sacrificing comfort, amenities or sustainability. These unique properties immerse you in the culture of the region with authentic Galapagos ambiance.
While land-based Galapagos luxury travel can't see the Islands as efficiently as a cruise, our options have been selected with sustainability in mind. So you can rest assured your Galapagos luxury vacation is not at the cost of the community or fragile ecosystem.
Our luxury Galapagos travel options are squarely focused on the immersive Galapagos experience versus being insulated compounds that isolate you from the wonders of actively exploring the archipelago. While they may not fit some more traditional definitions of "luxury," we truly feel they are the best hotels in the Galapagos. They have been tested by our team to feature the best adventure itineraries, top-rated naturalist guides and eco-friendly practices.
Solar-heated infinity pools, spas, onsite greenhouses and even solar-powered skiffs to explore on the ocean highlight these Galapagos Islands luxury hotels to set them apart from other accommodations.
The Galapagos Islands put nature first, so expect our featured luxury hotels here to come with a healthy dose of bringing the outside in. For example:
A stay at Galapagos Safari Camp in the Santa Cruz Highlands shelters you in a private safari tent as giant tortoises roam the property.
Finch Bay Eco Hotel is a model of sustainability located oceanfront and surrounded by a national park. This National Geographic Unique Lodge of the World has also been named among the world's leading green hotels.
Golden Bay Hotel & Spa is a great close-to-town option on San Cristobal Island if you're seeking to connect with the local community yet still be waterfront.
Galapagos Luxury Cruise Charters & Groups
For the most exclusive Galapagos luxury trip, charter a private yacht. All our Galapagos luxury cruise ships are available for charter. Galapagos yacht charters offer a more intimate cruise experience, a customizable itinerary and even savings over booking individual cabins.
Charters are ideal for groups of 12-100 passengers. For more tips on chartering a Galapagos luxury yacht, see our posts on how to charter a yacht and how much it costs to charter.
Small groups can book onto a regularly scheduled Galapagos luxury cruise as well, and sometimes enjoy savings for booking as a group. Or you can consider a lodge "buy-out" for a truly exclusive stay on land. Browse our selection of Galapagos cruise deals to learn about this and other ways to save on your luxury travel to Galapagos Islands.
Booking Your Galapagos Luxury Trip
Your luxury Galapagos trip will be custom-arranged by a dedicated Adventure Specialist with experience traveling in the Galapagos. We'll handle all the arrangements, including permits, park fees, pre and post transfers to/from Galapagos luxury yachts and hotels and domestic flights. We offer upgraded pre- and post-cruise hotel offerings in Quito or Guayaquil, city tours and specialized cruise extensions. As well as cruise extensions to various Galapagos luxury hotel accommodations if you wish to experience Galapagos luxury on both land and sea.
Looking for more? Our Galapagos Islands luxury vacation packages can expand outside the archipelago. Complement your Galapagos luxury trip with time exploring mainland Ecuador's highlands, the Amazon jungle, the Ecuadorian cloud forest or Machu Picchu, Peru. We'll make your travels effortless, seamless and filled with adventure. This once-in-a-lifetime luxury vacation to the Galapagos—and beyond if you choose—will not easily be forgotten.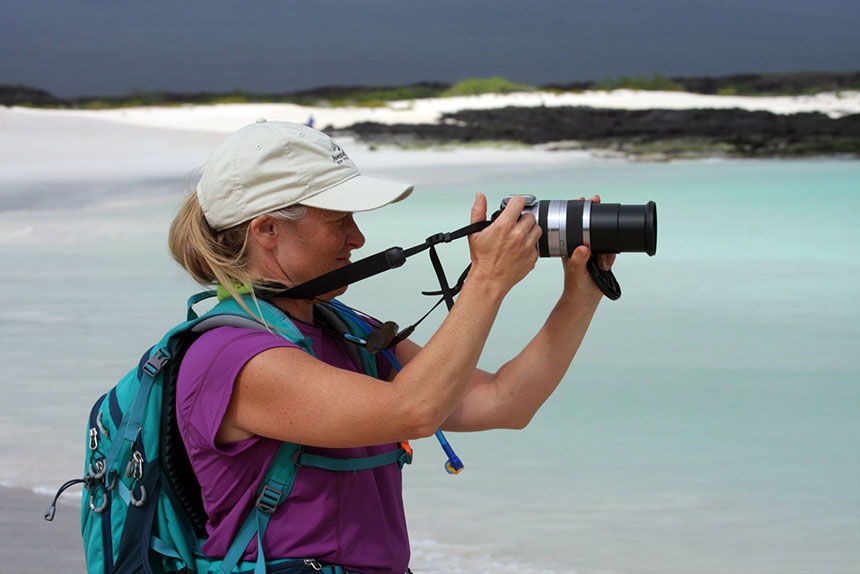 Full-Service Booking
Benefit from our specialists who've been aboard.
MORE GALAPAGOS RESOURCES:
Galapagos Cruises
Galapagos Cruise Deals
Galapagos Islands Yacht Charters
Galapagos Family Cruises
Galapagos Diving
How to Choose the Best Galapagos Cruise
Galapagos Island Hopping or Cruise?
Best Time to Visit Galapagos
How to Get to Galapagos
Galapagos Islands Animals
Galapagos Trips
Galapagos Hotels & Land Tours
Galapagos Cruise Reviews
Galapagos Travel Guide
View All Galapagos Luxury Cruises & Tours
Below are our top choices for a luxury Galapagos cruise or land-based stay. Filter by your dates, price range and preference staying overnight on land. Consider these, then contact us to get started planning an unforgettable adventure aboard a Galapagos luxury yacht or lodge. With our help, booking your Galapagos luxury vacation will be easier than you think.