Adventure Specialist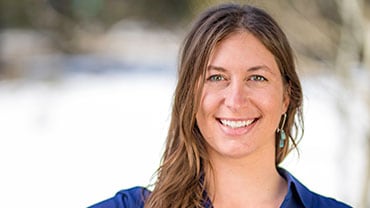 Taylor has always been an advocate for adventure, having lived and traveled in a variety of locations around the world and working previously in the adventure travel industry. Her desire to show the world to others prevails above all else.
She lived in Bermuda in her youth, soaking in the beach life and sunshine bookended by the occasional hurricane. Her professional life has taken her through many ends of the work spectrum. Most relatable to her role as an Adventure Specialist, was when she worked as a Tour Leader, leading small group adventure camping trips around the contiguous 48 States, Canada and Alaska. She once bought a one-way ticket to South America and spent 6 months discovering the culture, terrain and volunteer experiences it had to offer. Taylor has spent much time in Mexico and once rode her enduro motorcycle down the Baja Peninsula from San Diego to Cabo San Lucas and back, camping in little fishing villages along the way. She traveled to Nepal traversing between quick-paced city life and the laidback teahouses of the Himalaya. And most recently added reaching the North Pole to her already impressively-checked-off bucket list (read her story of reaching the North Pole).
Taylor has lived in North Lake Tahoe since 2008, enjoying the mini-adventures this region offers: camping, climbing, mountain biking, swimming in mountain lakes and backcountry snowboarding. She implements great attention to detail and effective communication to provide top-level customer service. Establishing a good rapport is the lifeblood of her success. Her passion for adventure coupled with her tenured professionalism provides a great baseline for placing you in the best adventure possible!