Adventure Specialist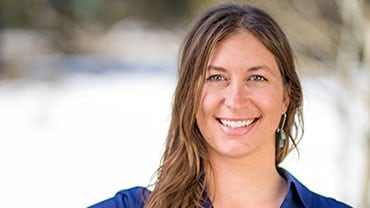 Taylor has long been an advocate for adventure, and enthusiastically in pursuit of meaningful life experiences. She applies past travel experience to diligent communication to make sure each of her travelers are well informed and excited for their trip!
Growing up with a father in the Navy, Taylor moved often, establishing an early respect for the world and an intrepid spirit. Later, as a Division I Women's Water Polo player for San Diego State and an Ocean Lifeguard in San Diego, she blended a tenacity in sports with quick decision-making skills. After adding a BA in Travel and Tourism, Taylor naturally entered the professional world of travel. She worked for many years as a Tour Leader, guiding small group adventure camping trips around the contiguous 48 States, Canada and Alaska.
Since joining AdventureSmith in 2017, Taylor has implemented great attention to detail and effective communication to provide top-level customer service. "I approach each client conversation with the goal of answering questions that they haven't even thought to ask yet."
Establishing a good rapport is the lifeblood of her success. "Each year my list of alumni travelers and referred travelers continues to grow. That is the biggest compliment I can receive, and a good indicator that I am doing my job well!"
For Taylor, AdventureSmith represents family, experience and enthusiasm for life. She speaks of diversity, creativity, sharp minds, integrity, a human element with clients and a joy in working together: "Our squad is tight, our vibes are high, our experience is unmatched."
Taylor has lived in North Lake Tahoe since 2008, enjoying the mini-adventures this region offers: camping, mountain biking, swimming in mountain lakes and backcountry snowboarding. But her adventures extend far beyond Tahoe. She once bought a one-way ticket to South America and spent six months discovering the culture, terrain and volunteer experiences it had to offer (ask her about the time she spent a month walking a rehabilitated Puma through the jungle in Bolivia).
Taylor has also spent much time in Mexico and once rode her enduro motorcycle down the Baja Peninsula from San Diego to Cabo San Lucas and back, camping in little fishing villages along the way. She also traveled to Nepal, traversing between quick-paced city life and the laidback teahouses of the Himalaya.
Since working for AdventureSmith, Taylor has already been to Galapagos, Alaska, Antarctica and Peru. Most recently, she added reaching the North Pole to her already impressively-checked-off bucket list (read her story of reaching the North Pole).
What's next for this travel logistics guru? Indonesia, to broaden her knowledge; Africa and Australia, as her final continents; French Polynesia, for its allure; and the Alps, Scottish Highlands, Oaxaca and Guatemala, for world-renowned mountain biking. "I think it's healthy to stay challenged, stimulated and a little outside of your comfort zone."
What are the tenets of your travel? Taylor is ready to listen, ask the right questions and solve the logistics puzzle, to place you in the best adventure possible.