Learn More
Adventure Trips in Canada
With AdventureSmith
Canada small group tours with AdventureSmith surround you in wilderness and provide plenty of opportunities for active adventure. Whether it's a northern, western or eastern Canada adventure, by small ship or wilderness lodge, let our experts pair you with the ideal vacation.
Why book your Canada adventure travel with AdventureSmith?
Personalized
Work with one Adventure Specialist to find, book & prepare for your Canada adventure tour.

Selection
Select your sustainably sized ship or wilderness lodge in Canada, from various options.

Active
Hike, kayak, stand-up paddleboard, ATV, e-bike, fish, river raft & seek out wild nature.

Wilderness
Seek polar bears, spirit bears & more from remote locations on Canada wildlife tours.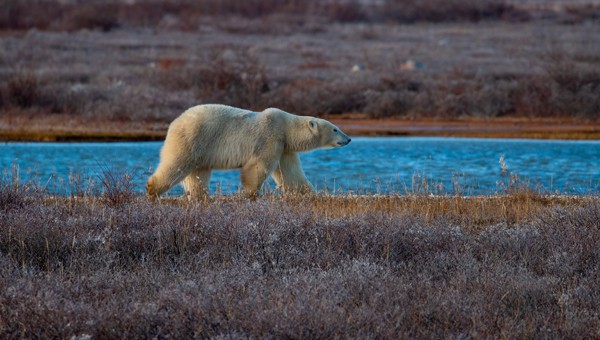 Canada Wildlife Tours:
Polar Bears, Spirit Bears,
Beluga & Orca Whales
From whale migrations in British Columbia and Nunavut to spirit bear photography tours and close-to-home polar bear vacations in Manitoba, Canada offers something for every naturalist-minded traveler. Our Canada wildlife tours come with expert guides who know the migration and seasonal patterns of each species and share their wealth of knowledge with you. Learn more about our two iconic Canada-based polar bear tours: Tundra Lodge Adventure and Classic Polar Bear Adventure. These trips are set in Churchill on the shore of Hudson Bay amid the world's largest concentration of polar bears. Or opt for something more off the grid with Arctic Watch—an eastern Canada adventure famed for its opportunity to kayak amid beluga whales. Or seek the nat geo spirit bear on this trip for great bear rainforest travel.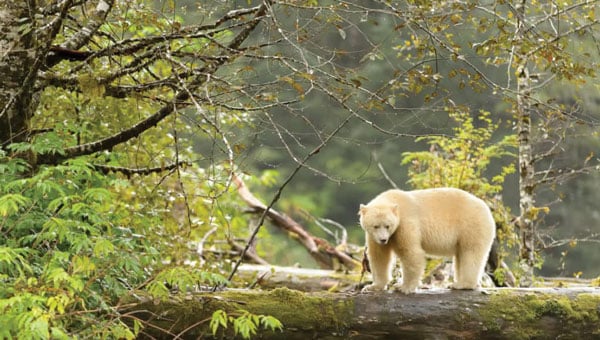 Canada Vacation Packages
Canada vacation packages in 2023 are in high demand. Our small group tours in Canada have limited space per their unique size and remote locations. Our experts are adept at finding space on east coast Canada tours, west coast Canada trips and Canada coast to coast tours. Contact us to check availability for Canada vacation packages in 2023.
Shoreline Exploration by Land & Sea
Our unique small group tours in Canada all focus on exploring remote shorelines but let you choose where you want to stay: at a small wilderness lodge in Canada or aboard a small expedition ship. Ultimately, our team can be your best guide, so don't hesitate to contact us; our one-on-one customer service can matchmake you with the best small, sustainable Canada vacation for your needs. Start by viewing your Canada adventure tour options:

What to Expect on Your
Polar Bear Trip in Canada
A trip to see polar bears in Canada offers easy access to up-close encounters with these majestic creatures. Choose to either sleep in a cozy hotel in town, or sleep out over the tundra within a secure, mobile hotel that positions where the bears are. Each day and on a select evening, explore the tundra in a comfortable polar rover vehicle equipped with knowledgeable guides, seats and a viewing platform, nourishing food and a convenient restroom. Want more details on polar bear vacations in Canada? Our experts describe their experience on a polar bear trip in Canada, to give you firsthand insight.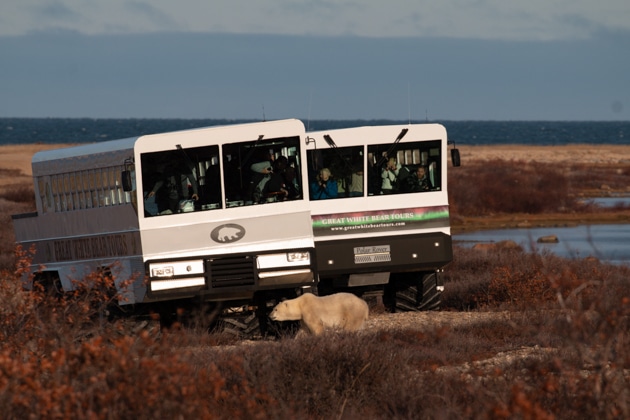 Canada Adventure Travel
Temperature & Rainfall
| | | | | | | | | | | | | |
| --- | --- | --- | --- | --- | --- | --- | --- | --- | --- | --- | --- | --- |
| Month | Jan | Feb | Mar | Apr | May | Jun | Jul | Aug | Sep | Oct | Nov | Dec |
| Avg. High (F) | 42 | 46 | 50 | 55 | 61 | 67 | 71 | 71 | 65 | 56 | 48 | 43 |
| Avg. Low (F) | 32 | 35 | 37 | 41 | 46 | 51 | 55 | 55 | 50 | 44 | 37 | 33 |
| Avg. Rainfall (Inches) | 6.1 | 5.1 | 4.5 | 3.1 | 2.5 | 1.9 | 1.5 | 1.6 | 2.6 | 4.7 | 7.0 | 7.3 |
Timing Canada Wildlife Tours
Adventure vacations in Canada operate primarily in the northern hemisphere's spring, summer and fall. Plan your trip to see polar bears in Canada for peak wildlife migrations in October or November. For a Canada adventure tour in the High Arctic, the summer months are the only option, for milder weather. And for great bear rainforest tourism, or if you are seeking a coastal cruise, spring and fall offer the most availability since the ships position to/from Alaska and the Arctic regions.
Note that the climate data referenced above is for Vancouver and therefore representative of a west coast Canada trip. Temperatures for an eastern Canada adventure, around Newfoundland, are cooler but have less average rainfall.
When Should You Plan Your Canada Adventure Travel?