A Greenland small ship cruise is the best way to explore the world's largest yet least densely populated island. And we've compiled the top Greenland cruises aboard expedition ships under 300 guests. Let our expertise be your guide to discovering this incredible land and finding an expedition cruise in Greenland that matches both your adventurous spirit and travel needs.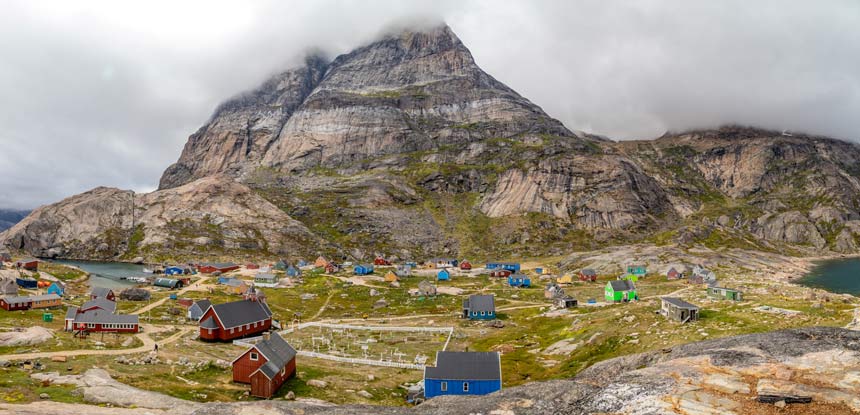 ON THIS PAGE – Cruises to Greenland
Why Cruise to Greenland
Greenland Cruise Ships
Itineraries & Regions
East Greenland
South Greenland
West Greenland
Coastal Comparison & Wildlife
Best Time to Visit
View & Filter All Greenland Cruises
Why Cruise to Greenland?
Remote and still largely off the map of mainstream tourism, Greenland offers pristine wilderness, authentic culture and thrilling activities, making it an unforgettable adventure destination. Brightly colored coastal towns, skyscraper icebergs, massive glaciers, extensive fjords, vast tundra and fluffy sled dogs draw photographers and intrepid travelers from all over the world.
As the saying goes, "When you've seen the world, there is always Greenland." Due to Greenland's inhospitable Arctic terrain, lack of developed road network and the fact that it's 80% covered by the world's second-largest ice sheet, it's not the easiest country to explore. That's where the benefits of a cruise to Greenland comes in.
Greenland small ship cruises make the most of scattered settlements and remote fjords by sailing you efficiently along the coastline. In fact, of Greenland's 60,000 inhabitants, 90% are of Indigenous descent, living in settlements up and down the coasts. Greenland is the least densely populated country on the planet, in fact, and is an independent Danish territory with its own parliament.
Depending on where you visit, you may have opportunities for hiking, kayaking, camping, mountain biking, dog sledding and even rock climbing. Plus other activities like Zodiac cruising through icefields, watching for arctic wildlife and the aurora borealis, visiting fascinating historic sites and authentic Greenlandic villages.
Greenland Expedition Cruise Ships
Greenland expedition cruise ships are purpose built to explore polar regions in safety and comfort. They feature ice-strengthened hulls, sophisticated navigational equipment, small craft and sometimes even helicopters to transport guests ashore in remote locations exploring away from the ship.
Being on a Greenland expedition cruise does not mean you have to sacrifice comfort. Greenland luxury ships offer large suites, some with balconies, gourmet cuisine and five-star service to satisfy the most sophisticated tastes. View the full fleet of Arctic ships offering Greenland small ship cruises.
Greenland Cruise Itineraries & Regions
Cruises to Greenland visit three distinct regions: East Greenland, South Greenland and West Greenland.

Some itineraries may highlight two or three regions, while others concentrate on a deeper exploration of one. Regions of Greenland may be part of an extended route that also include nearby Arctic islands like Svalbard and Iceland to the east, or a greater Canada and Northwest Passage itinerary to the west.
Which area will interest you the most? We take a deeper dive below to help you decide.

Greenland Cruise Experts
Free consultation.
Start planning today.
East Greenland
Above the Arctic circle, East Greenland is the least visited and most remote part of the island. It offers natural beauty and a surprising collection of flora and fauna. East Greenland is also one of the least populated areas in Greenland. Some communities who live in this isolated territory speak a different language and still follow an ancestral way of life living off the land.
For nine months out of the year, East Greenland is covered with snow and pack ice, so during the short summer season an ice-strengthened vessel is needed to operate here and daily cruise stops are often still guided by weather and ice conditions.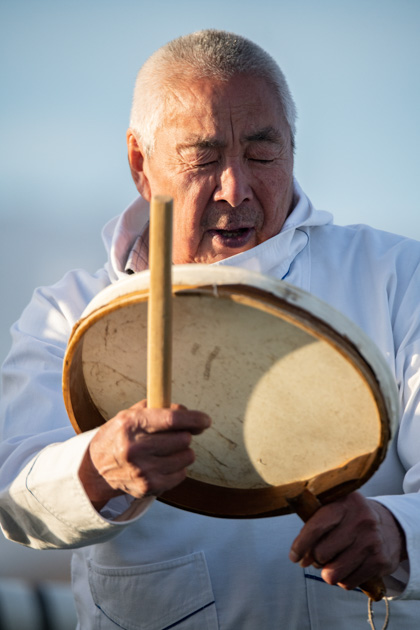 In East Greenland you will likely visit two main areas on a Greenland small ship cruise: Scoresby Sund and Northeast Greenland National Park.
Scoresby Sund is the world's largest and deepest fjord system. Its tree-like structure branches off into a labyrinth of fjords with massive icebergs, towering basalt walls, calving glaciers and surprisingly colorful tundra. Near the mouth of Scoresby Sund is Ittoqqortoormiit, one of the most remote settlements on Earth. For most of the year, its 300 inhabitants are cut off from the rest of the country and survive by hunting and fishing. Scoresby Sund is one of the best places in the Arctic to see the northern lights as well as local wildlife.
Farther north is the world's largest national park, the Northeast Greenland National Park. With no permanent human population, it is one of the best places to spot Greenland's wildlife and is also an important breeding ground for polar bear and walrus. Access to the park is strictly controlled, so cruise operators must apply for separate permits to sail here.
Cruises to East Greenland typically start with an embarkation from Iceland or Svalbard. Some Arctic cruises may visit all three Arctic islands as part of a larger itinerary and range from 10-18 days or more. You can even visit East Greenland from the route of a North Pole expedition.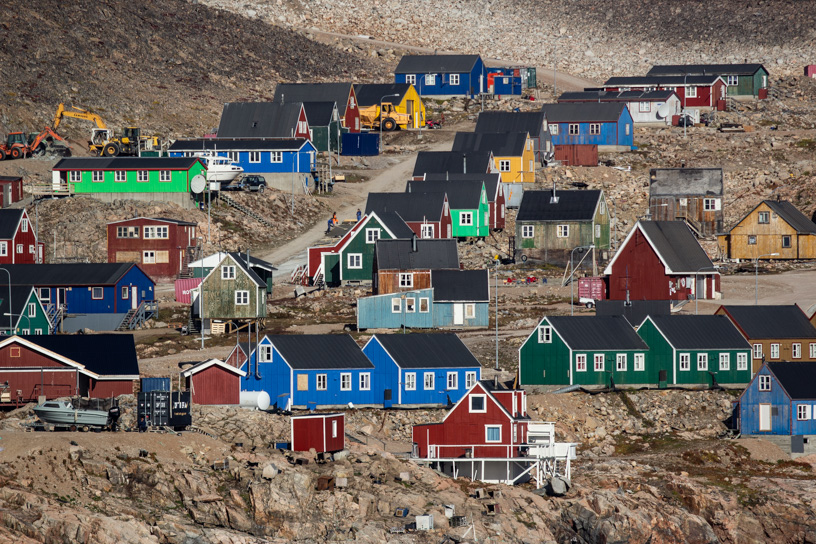 South Greenland
South Greenland is a maze of scenic fjords, sounds, islets and inlets. Sailing through Prins Christian Sund and Skjoldungen Sund surrounded by high iconic peaks and turquoise lakes, you'll see why the heart of this region is known as "Arctic Patagonia."

But it's not all icy fjords and mountain peaks. South Greenland has a uniquely warm microclimate, and its surprisingly lush and fertile coast is filled with green pastures and sheep farms. The "Garden of Greenland" is perfect for adventure experiences like hiking, kayaking, mountain bike riding, rock climbing and more.

From the ruins of Brattahlíð, the estate of Viking Erik the Red, to the modern landscape of Kujataa, the UNESCO World Heritage region of southern Greenland, see historic sites with the largest and best-preserved Norse ruins, green-roofed turf houses, and a 14th century chapel built and named for Erik the Red's wife, Tjoldhilde.
Unless it's part of a larger itinerary, cruises to South Greenland typically start from Narsarsuaq, south Greenland, with charter flights connecting to Reykjavik, Iceland.
West Greenland
Home to Nuuk, the nation's charming capital, West Greenland is the island's most developed and visited region. Colorful Inuit communities like Ilulissat, Rode Bay, Ilimanaq and Uummannaq are perched at the edge of the Greenland ice cap and carry on their timeless way of life.
A highlight of the west is cruising through Disko Bay and stopping at several fascinating landing sites. The settlement town of Ilulissat is known for having more sled dogs than people. The Ilulissat Icefjord is a UNESCO World Heritage Site and is home to Jakobshavn Glacier, one of the world's most active glaciers, dubbed "the birthplace of icebergs."
The Baffin Sea is the body of water that lies between West Greenland and the Arctic Archipelago of Canada. It serves as the eastern entrance to the Northwest Passage, the legendary sea route that links the Atlantic and Pacific Oceans.
Access to and from West Greenland is via the international airport in Kangerlussuaq. There are Greenland small ship cruises that focus on West Greenland only; explore both West Greenland and Arctic Canada; or use Kangerlussuaq as an embarkation point for Northwest Passage journeys.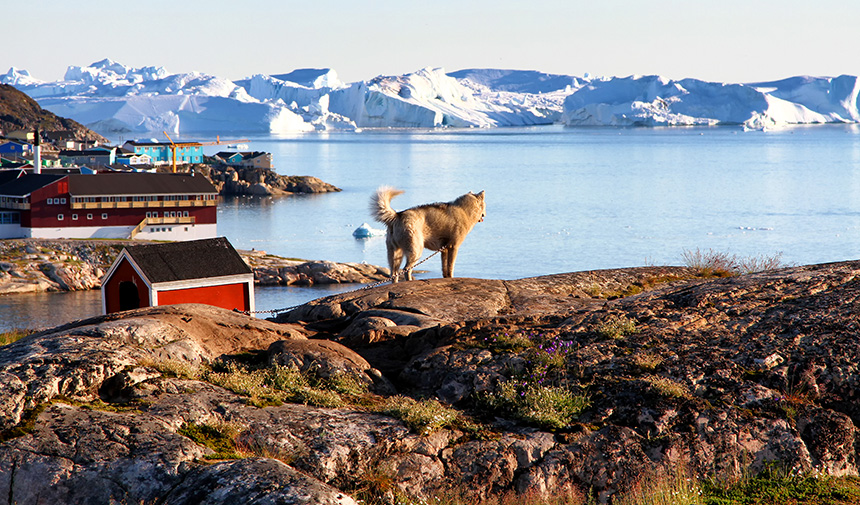 View Greenland Cruises
See the full list of cruises to Greenland & other Arctic islands.
Northwest Passage Cruises
Become part of an elite club of cruisers. Greenland cruise itineraries that include the Northwest Passage explore the icy frontier above 80° north on the same route that has attracted legendary explorers for centuries.
Some operators attempt to sail the full length of the Northwest Passage. These journeys range 22-30 days long and start from Kangerlussuaq in west Greenland, cruising long Baffin Island, through the Bellot Strait, along mainland Canada's northern shoreline and around Alaska's Far North shoreline, ending in Nome, Alaska.
Abbreviated routes may just explore the eastern portion of the Northwest Passage, starting in West Greenland and ending in the Canadian Arctic archipelago. These itineraries are generally around 17 days.
Coastal Comparison & A Note about Wildlife
The southern, eastern and western coasts of Greenland all have their own unique experiences and features dictated by climate, wildlife, human population and geology.
The west is characterized by beautiful mountainous landscapes and abundant, brightly colored settlements. The south holds fascinating Norse history, and due to a lower human population in the east, there are slightly greater possibilities of seeing more wildlife.
Most travelers come to Greenland to experience the Inuit culture and the breathtaking natural beauty of mountains, glaciers and enormous icebergs. All are possible in any of the three regions. If wildlife is your number one priority, consider adding East Greenland and Svalbard to your itinerary if a combination of landscapes and wildlife is what you're looking for.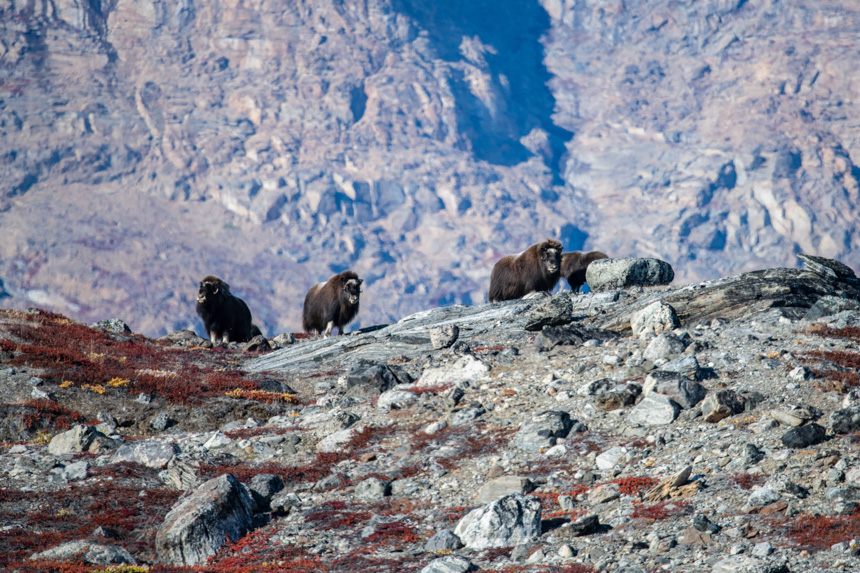 Best Time for Cruises to Greenland
Most Greenland cruises operate between June and October, when most of the country's coasts are snow-free and vegetation is thawed out. The midnight sun can be experienced in the summer between mid-April to the end of August. From the end of August through October, the aurora borealis can be viewed. In fact, our AdventureSmith experts witnessed the northern lights enroute to East Greenland during an August North Pole expedition that stopped in Scoresby Sund (pictured below). See all focused northern lights cruises to learn more.
When visiting Greenland, remember that it's the biggest island in the world, so there are climate variations throughout the seasons, from coast to coast, and even from fjord to fjord.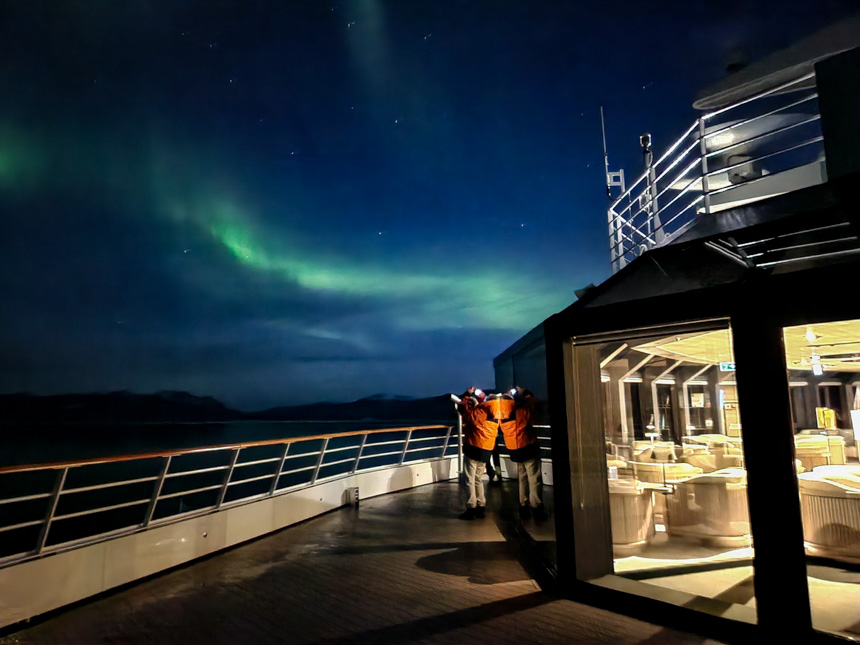 MORE ARCTIC RESOURCES:
Arctic Cruises
Arctic Tours
Arctic Expedition Trips
Svalbard Polar Bear Cruises
Iceland Cruises
North Pole Cruises
Northern Lights Cruises
Arctic Animals
Arctic Cruise Deals
Arctic Cruise Reviews
Start Planning Your Cruise to Greenland
Begin your Greenland cruise search below, using the filters to narrow down your search or find specific dates for Greenland cruises in 2024, 2025 and beyond. Or contact us for a personalized recommendation and a free quote.