Adventure Specialist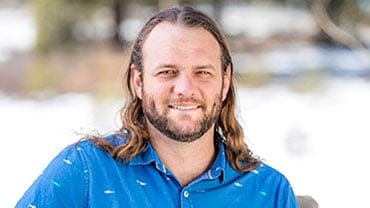 Count yourself lucky if Andrew is on your side when it comes to travel. Working at AdventureSmith Explorations since 2007, he is the longest-running crew member outside of our company founder. In this time, he has honed his skills in travel planning to the highest echelon and on-the-job has reached 25 countries plus Antarctica twice and Alaska four times.
His professional accolades came along fast in his career. In 2011, he was recognized at the TravelAge West Wave Awards as the Grand Prize winner in the category of "Rockstar Travel Agent under 40." In 2012, he made Travel Agent's 35 Under 30 list of top young agents. But his greatest success is evidenced by how many of his clients book with him again and again over the years.
"I love it when people trust me to help them pick the best possible trips," he says. And for some of his longest-running clients, that has reached more than 14 times.
But don't expect Andrew to overly convince you to go anywhere. His focus is on the best match for your interests—period. He's known for being straightforward, and prides himself on being honest and super-efficient. This makes him both an asset and invaluable advocate for your travel planning. Little details are handled with proficiency, and the information you need is timely and concise.
He's decisive and opinionated when you need it, yet flexible to the whims and wonder of travel. His greatest joy at work, he says, is when he can connect travelers to really niche, epic itineraries. Examples of this are everything from photographing coastal grizzly bears in Alaska's Katmai to reaching emperor penguin rookeries and polar SCUBA diving in Antarctica.
Outside of work, Andrew prioritizes family and his hobbies of photography and electronic music production. His travels often include his extended family and they've together done everything from chartering a yacht in Croatia to hiking in Machu Picchu.
His roots are in Arizona, but Andrew has also lived in Colorado and today calls California home. In the coming years he hopes to photograph snow leopards and tigers, explore more of the history of Europe, and bring his young son into the fold of his world travels.