AdventureSmith Explorations Adventure Specialist Andrew Browning reviews his National Geographic White Continent Antarctica expedition aboard the 148-guest National Geographic Explorer.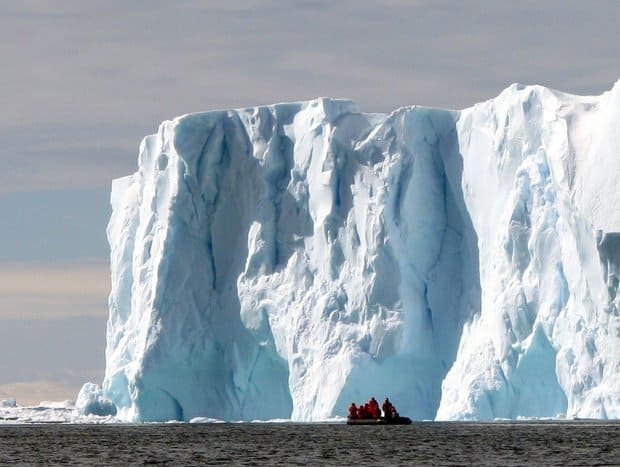 Our incredible Antarctica voyage began in the port town of Ushuaia, Argentina. Coming from the USA via Santiago, Chile was a long way to come and we were all thrilled to be boarding the National Geographic Explorer – our home for the voyage south to the great White Continent – Antarctica. In anticipation of the voyage I researched our vessel extensively, but when I stepped onboard I was truly blown away by the way this ship has been outfitted for Polar Exploration, efficiency, and comfort. I inspected all of the different cabin categories which are spacious and comfortable throughout with some of the upper categories having suite layouts and balconies. My favorite parts of the ship were the outdoor observation decks, the Chart room where passengers can track the route and progress, the bridge where guests are always welcome to observe navigation, and the onboard library featuring big windows for observation and relevant destination literature. The ship itself is a purpose built expedition ship complete with Ice Strengthened hull and the latest in navigation and safety equipment. She carries a fleet of zodiacs fit for polar waters and 36 double kayaks for exploring Antarctica up close. It seems as if everything has been thought of while traveling on the National Geographic Explorer. Some good examples of these details are: a mudroom on the lowest deck where guests can keep their boots and gear for going ashore, the computer system that tracks who is aboard and who is ashore using personalized keycards, and the televisions in the cabins that allow you to view slideshows and presentations while they are occurring in the lounge from the comfort of your own cabin. This is great while crossing the Drake Passage because sometimes staying in your cabin can be more comfortable if the seas are rough.
There are even choices available for where you wish to dine. The Bistro area has smaller more private tables for a special meal and the restaurant has a mix of small and big tables so that you can socialize with other like minded guests and expedition staff. Lunch is often offered in the observation lounge as well, where you have panoramic views of the landscape outside. Meals are open seating which is nice for meeting new and interesting people throughout the cruise. Breakfast and Lunch are offered buffet style and Dinner is ordered off the menu with a variety of choices each night. The cuisine is varied with different international flavors throughout the voyage and some of my favorite meals were the Argentine barbecue dinner and the tender Venison Wellington.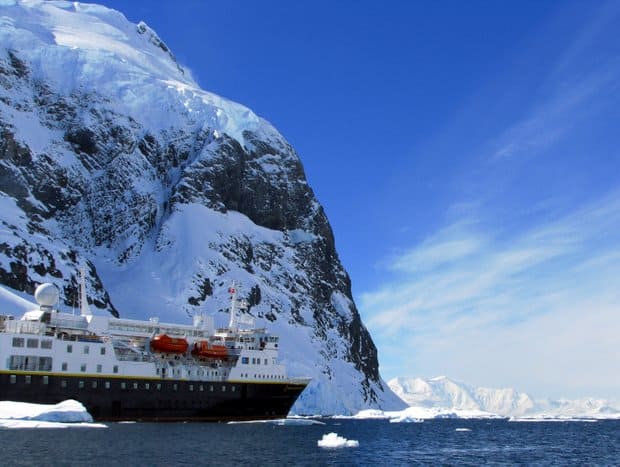 The onboard and off vessel experience is greatly enhanced by the Expedition staff from the National Geographic Explorer. This small army of guides specialized in fields such as marine biology, wildlife biology, ornithology, geology, natural history, and polar exploration history really add to the experience! We also had an undersea specialist who drives an ROV(remote operated vehicle) that is fitted with a camera. The footage from the ROV is shown on tv screens in the lounge and it gives you a perspective of what is happening in the deep southern ocean and even the icy environs near the surface.

Photography is one of my favorite expedition activities and this journey was enhanced by 2 National Geographic photography staff and 2 naturalists who specialized in photography. These crewmembers are their to assist with improving photography fundamentals and they also have scheduled workshops where you can shoot photos alongside them as they offer tips for getting the perfect shot. I know my photography improved a lot on this trip which can be attributed to their help with concepts I had not worked with before.

The geology of the Antarctic Peninsula is much more dramatic than I could have imagined and we cruised through some of the most scenic country I have experienced. I definitely shot more landscape photos than I have on any previous trip. Sheltered waters reflected mountains, travelers gave scale to the surrounding ice, and some of the historical structures made some unique shots as well.

Throughout the voyage we had presentations and lectures from the expert staff. The amount of polar exploration experience on this vessel was second to none. We learned about Antarctica's wildlife, geology, and climate of course, but what surprised me was how much I learned about exploration history of the White Continent. This was really fascinating because we were learning about these places and experiencing them firsthand at the same time.

The service during this Antarctica cruise was truly unmatched. Service at meals was always excellent as expected but other small touches impressed me very much. These moments usually involved Henrik the hotel manager. Henrik prides himself on serving hot chocolate to kayakers from a Zodiac, hosting the captains dinner in the chart room, and serving up Argentine barbeque on the back deck during a sunny afternoon in Lemaire channel. Needless to say we all loved it when Henrik would appear with unexpected refreshments. This level of service made the trip to Antarctica that much more special and memorable.

We set sail in the afternoon from Ushuaia and the captain navigated out through the Beagle channel into the open ocean and into the notorious Drake Passage, some of the roughest seas on earth. The Drake passage requires passengers to be prepared for the worst so everyone onboard had medication for seasickness and even with this, some travelers spent much of the crossing in their cabins. We had moderate crossings both times but it can be much worse than what we experienced. The captain and expedition leader are always monitoring the weather and it is possible that any Antarctic Peninsula itinerary can be cut short to ensure safe passage back across the Drake. Fortunately our voyage had great weather which allowed us to maximize our time exploring.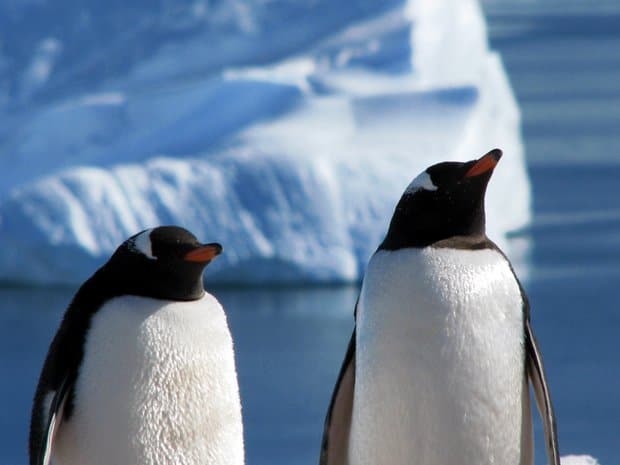 Deception Island was our first landing where we stepped ashore among thousands of nesting Chinstrap Penguins. This was a very exciting visit since the Penguins surrounded us on all sides as we hiked to an overlook of the island. It was amazing to see how the Penguins behave and also how high they climb to find the best nesting sites. During our visit many of the Penguins had laid eggs and were busy keeping them warm and protected from predators. It began to snow lightly as we made our way back towards the beach and the weather made for some unique photos from our first landing.

During any Antarctic Peninsula cruise; weather and sea conditions can really affect the overall travel experience. In our case we were extremely lucky. After our visit to Deception Island we were informed by the Expedition staff that we would be making a one day diversion into the Weddell Sea due to the great Sea and ice conditions. Lucky for us, we got to journey to the east side of the Peninsula which is usually not permitted on any Antarctic Peninsula expedition. This proved to be a great diversion as we had wonderful weather and luck with wildlife. Our day in the Weddell sea was a highlight for me. Massive Tabular icebergs were our backdrop as we crushed through sea ice in search of wildlife. The feeling of being aboard a ship crushing through ice is a bit harrowing at first but I got used to it and started to enjoy the anticipation before we crushed through a big piece of sea ice. The ship would shake just a bit when we would make impact and the sea ice would split and crack under the force for the ship. This was a really exciting experience and everyone was out on deck this morning enjoying the weather. We continued pushing into the Weddell Sea and after lunch one of the Naturalists spotted some Adelie penguins on a large piece of sea ice dead ahead from the ship. Behind the Adelie penguins was a larger shape that was identified as we slowly approached. It was a lone Emperor Penguin! The big camera lenses came rushing out and we all enjoyed the experience of seeing an Emperor, an incredibly rare site on an Antarctic Peninsula trip. The captain backed the ship away from the ice floe and we diverted coarse so as not to disturb the Penguins. Shortly after this sighting we spotted a leopard seal resting on Sea Ice. I had really wanted to encounter one of these during our voyage and it was amazing to observe how large they are. He did not seem to notice the ship as we crept closer to the ice and we all got an incredible view. This day of the voyage was truly unplanned and incredible. I am so glad we had a flexible itinerary and that our captain was actively working to provide us with the best cruise possible.

After our Weddell Sea excursion, we made our way back to the Western Side of the Antarctic Peninsula where we explored during the remainder or the trip. Our trend of good weather continued and we took full advantage of the long days of Antarctic summer, even completing 2 after dinner shore landings. Of the landings we made, our time ashore at Neko Harbor may be most memorable because it was where we first stepped onto the Antarctic continent. For many travelers this was their seventh and final continent to visit so this landing was celebrated as a travel milestone. I was definitely excited to go ashore and we were rewarded with a nice hike to an overlook of the harbor and glaciers that cover the mountains, slowly breaking into the southern ocean below. The sky was blue with some sparse cloud cover and I think we were surprised at how small the ship looked from our high vantage point. From here we could see some of our fellow travelers winding up the trail and those who stayed lower to observe the Gentoo Penguin colonies and lazy weddell seals resting in the snow.

Each time we disembarked we ventured into an unfamiliar world of ice and snow. During our landings our guides did an incredible job of incorporating natural history with exploration history to enhance our journey. We visited sites where explorers spent miserable Antarctic winters, barely surviving before being rescued in the summer. We also visited some of the British huts that one of our guides built during his time working for the Antarctic Heritage trust. We explored the Peninsula and some of the surrounding islands on foot which allowed us to observe wildlife up close and also to get to some vantage points with expansive views of the icy waters and rugged rocky terrain. The hikes were well complemented by our time spent cruising in the zodiacs looking for whales and marine life. Zodiac cruising is an activity that anyone can enjoy. The expert crew did a great job of getting us into some of the most gorgeous icescapes and up close to the wildlife. Travelers on our cruise were able to observe leopard seals and humpback whales from the zodiacs which allowed for close examination of their behavior in their natural element.

For travelers seeking a quiet and intimate experience in Antarctica, the National Geographic Explorer also offers sea kayaking. The Kayaking excursions I went on were some of my favorite of the voyage because the water was very calm and I got a great sense of freedom paddling silently through a surreal icy environment. Safety is the number one priority out here in Antarctica, and the crew makes sure of this by outfitting the kayakers with tracking beacons and flotation equipment before the paddling begins. They also have zodiacs cruising around keeping watch which can be signaled at anytime should you need assistance. There were a lot of travelers on our cruise who had never sea kayaked before but the equipment and crew inspired confidence and everyone who did the Kayaking excursions enjoyed the unique perspective that you get from exploring by kayak.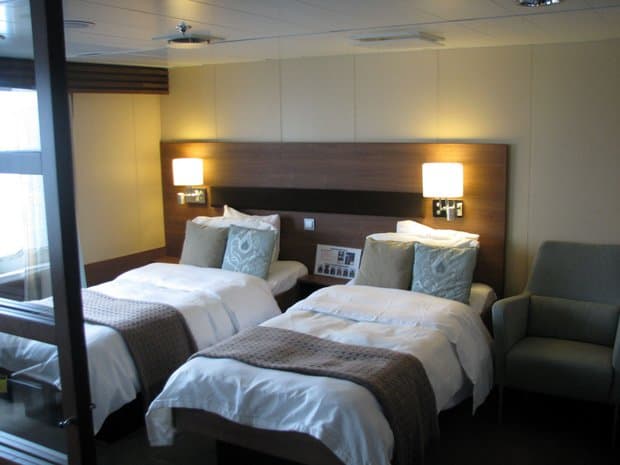 We experienced so many highlights on this voyage together and that created a bond between us as fellow passengers as well as with the crewmembers onboard. The crew enjoyed the natural events as much as the passengers and their passion for the natural world was infectious onboard. Towards the end of our voyage we experienced an event that surprised all of the passengers and crew. One of the expedition staff spotted a killer whale far ahead of the ship so we moved in to get a closer look. We were thrilled to see a killer whale and as we approached it became clear that our ship was surrounded by many of them! We estimate that we observed a very rare occurrence of 30-50 killer whales coming together as a superpod! This event was a truly a miracle of nature and it provided a great ending to our peninsula voyage before setting sail for Argentina.

There is always the moment when the you realize that the voyage is coming to an end and in this case there is more of an impact because you need to leave the gorgeous peninsula and head back across the Drake. It is tough to say goodbye to such a special place; knowing that you may never return. We had the trip of a lifetime and I know that we all made the most of our time in Antarctica. I think about our Antarctic voyage everyday and I enjoy reviewing my photos to bring me back to the expedition. Antarctica is one of the most special places on our planet and I feel blessed to have experienced such an incredible trip on the National Geographic Explorer. Helping travelers access this destination has become a passion of mine.

Additional photos from this incredible voyage can be viewed on the AdventureSmith Explorations Facebook photo album page.
This National Geographic Antarctica cruise review was written by an AdventureSmith Explorations crew member. Use the AdventureSmith team's Antarctica cruise reviews and small ship cruise reviews for insights to inform, inspire and book your next trip aboard a small cruise ship then contact one of our Adventure Specialists to learn more about these small ship cruises and wilderness adventures: 1-800-728-2875.