Iceland cruises explore the "land of fire and ice," with pristine Arctic nature, Nordic culture and colorful history. Don't be fooled by the name. Iceland has a temperate climate, awe-inspiring landscapes and a spectacular Arctic coastline that's perfect for explorations by small ship. Scroll down for the best Iceland cruises aboard expedition ships.
ON THIS PAGE – Iceland Cruises & Tours:
Small Ship Cruises to Iceland
Why Cruise Iceland?
Itineraries
Iceland Cruise Ships
Iceland Cruise Ports
Highlights of an Iceland Cruise
Best Time to Go
Getting to Your Iceland Cruise
View All Trips & Start Planning
Small Ship Cruises to Iceland
Iceland small ship cruises carry 200 or fewer guests and explore up close, cruising where the big ships cannot. Discover remote towns and national parks beyond the reach of large Iceland cruise ship ports. Visit Iceland's backcountry wilderness in search of whales, puffins and wildlife. Get off the ship in the company of expert naturalist guides to actively explore Iceland up close.
Why Take an Iceland Cruise?
Iceland cruises appeal to nature travelers seeking an off-the-beaten-path destination. If you are looking for nature and wildlife combined with history and culture, Iceland is the perfect destination. Active travelers appreciate the chance to get off the ship.
On an Iceland cruise you will soak in geothermal pools, view massive glaciers and explore up close on small craft excursions and guided hikes. Iceland cruises may include horseback rides, whale watching or viewing the aurora borealis.
Towering volcanoes contrast with massive glaciers and spectacular waterfalls, making Iceland an adventure traveler's dream. Nature and wildlife are the focus on all Iceland cruises, with naturalist guides on board to point out whales, puffins and Arctic wildlife.
Iceland cruises follow in the footsteps of explorer Leif Erikson. In fact, the word Viking comes from Old Norse and refers to someone who went on expeditions, usually abroad and by sea, in the company of others. There is a long history of cruising in Iceland.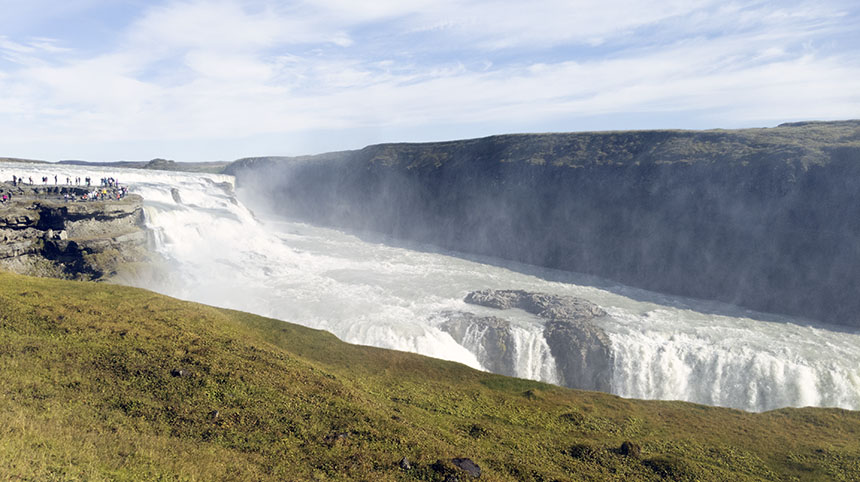 Our Experts Were Here
You have questions.
We have answers.
Iceland Cruise Itineraries
Cruises that visit Iceland come in three varieties. The most comprehensive is a circumnavigation of Iceland. Iceland circumnavigation cruises are 11-12 days and offer an in-depth and up-close exploration with plenty of time for unexpected wildlife. This is your chance to take cruise ships around Iceland.
Shorter itineraries are available with Iceland cruises ranging from 6-8 days. These cruises typically explore the Western half of Iceland. These shorter itineraries appeal to travelers on a budget with limited time.
Some Arctic cruises visit Iceland as part of a larger itinerary. These expansive cruises may include Greenland, Spitsbergen or all three, and range from 10-18 days or more. You can even disembark in Iceland from a greater North Pole expedition. Arctic cruises are as diverse as the region and there are small ship cruises for every style and budget.
Iceland Cruise Ships
Expedition cruise ships visiting Iceland are purpose built to explore polar regions in safety and comfort. They feature ice-strengthened hulls, sophisticated navigational equipment and small craft to transport guests ashore in remote locations exploring away from the ship.
Being on an Iceland cruise expedition does not mean you have to sacrifice comfort. Iceland luxury ships offer large suites, some with balconies, gourmet cuisine and five-star service to satisfy the most sophisticated tastes. View the full fleet of Arctic ships.
Iceland Cruise Ship Ports
On Iceland small ship cruises, you will explore the main cruise ship ports of Reykjavik and Akureyri. But you will also venture farther, experiencing authentic Nordic culture in smaller towns and remote villages.
Reykjavik
Reykjavik is Iceland's largest city and home to about 60% of the entire population. The city is a cultural hub with concerts, art galleries and museums. Icelandic cuisine with European flair and exceptional nightlife are found in trendy restaurants and bars. Highlights include the 210-foot tower at Hallgrimskirkja Cathedral, Whales of Iceland Museum and learning about Nordic culture at the National Museum. Many travelers will include an extra day or two in Reykjavik before or after their Iceland cruise.
Akureyri
Akureyri is Iceland's second largest city and known as the "Capital of the North." Popular attractions include the church and botanical gardens, horseback riding, whale watching and the Laufas turf houses.
Flatey Island
Flatey Island is a tiny hamlet and historic trading post in Northwestern Iceland. Home to a tiny seasonal population it is regarded by some as one of the best islands in the world to visit.
Husavik
Husavik is the oldest settlement in Iceland, home to the wooden church Húsavíkurkirkja, built in 1907. It's also known as the whale capital of Iceland with up to 23 species found in nearby waters.
Isafjörður
Isafjörður, meaning fjord of ice, is a historic fishing town in the northwest known for dramatic glacier-carved surroundings, an astonishing wealth of nesting birdlife and the oldest house in Iceland, built in 1734.
Westman Islands
The Westman Islands, including Heimaey Island, are located off the south coast of Iceland. Formed by undersea volcanoes, they are among the world's youngest archipelagos. The newest island was formed by an eruption in 1963.
Grundarfjördur
Grundarfjördur is a picturesque town in West Iceland situated in the fjord of Breiðafjörður. Photographers from around the world come to capture nearby Mt. Kirkjufell. The town is a microcosm of Iceland with rich nature, spectacular waterfalls, great hiking, abundant birds, whales and marine life.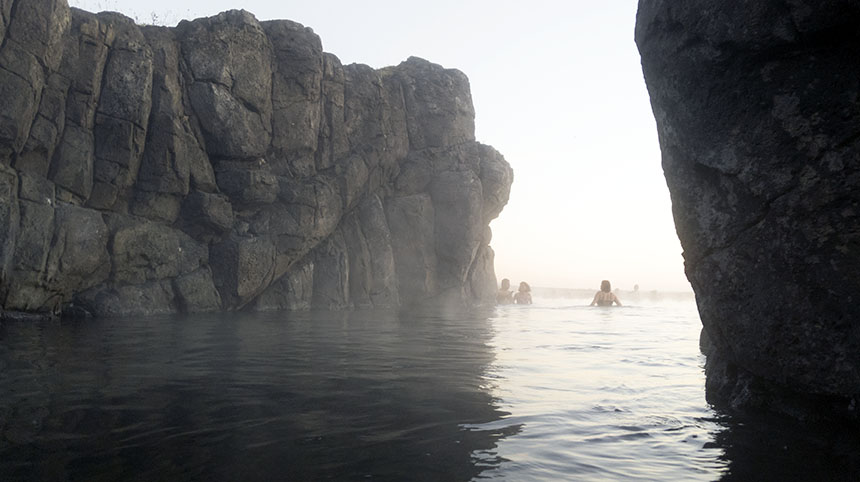 Make It Happen
Subscribe to stay in the loop on Iceland
& save when you go.
Highlights of an Iceland Cruise
An Iceland small ship cruise will visit areas beyond the reach of roads, hotels and large cruise ships. Expect to actively delve into remote wilderness locations, getting off the boat to explore up close on hikes and in small craft. Experience authentic culture and history in small isolated towns. The following are some locations you may visit on an Iceland cruise.
Latracjarg
Latracjarg is the westernmost point in Iceland with dramatic cliffs that are home to millions of birds including puffins, northern gannets, guillemots and razorbills.
Grimsey Island
Grimsey Island, known as a gem of the Arctic, straddles the Arctic Circle and is the northernmost inhabited island in Iceland. The island and surrounding waters are home to 60 bird species including puffins and arctic terns. Whales, seals, dolphins and other marine life are frequently viewed on Iceland cruises to Grimsey Island.
Blue Lagoon
The Blue Lagoon is a geothermal pool with striking milky blue water and has become one of Iceland's top attractions. The water is a perfect bathing temperature of 102 degrees Fahrenheit year round.
Vatnajökull Icecap
The Vatnajökull Icecap, located near Djúpivogur, is the largest ice field in Iceland and boasts over 30 outlet glaciers. The region is a wonderland of mountains, valleys, glaciers, rivers and waterfalls.
Best Time to Visit Iceland
Long Arctic days and warmer temperatures make summer the best time to visit Iceland. May through September is the best time for whale watching. The aurora borealis can be viewed beginning in late September (learn more about Iceland northern lights cruises). Hiking and wildlife are most active in mid-summer: June through August. Most Iceland cruises operate during the summer months of June through August.
Get to Your Iceland Cruise
Because Iceland is an island nation, the best way to get to your Iceland cruise is to fly. Virtually all flights arrive at Keflavík International Airport, about 31 miles from Reykjavik. There are direct flights to Iceland from the U.S. including departures from Seattle, Portland, Denver, Chicago, Orlando, New York and More. Direct flights to Iceland from Canada include departures from Vancouver, Toronto and Montreal. Europe has the most direct flights to Iceland, including departures from London, Paris, Frankfurt, Munich, Barcelona, Stockholm, Oslo and more.
Flights from the U.S. and Canada are 5-6 hours while flights from Europe are 3-4 hours, making an Iceland cruise quite accessible. Most Iceland cruise packages will include the airport transfers to/from the airport.
It is not possible to cruise to Iceland from the U.S. It is possible to cruise to Iceland from Europe and other Arctic regions, most notably Spitsbergen.
Most small ship cruises to Iceland begin in Reykjavik, the world's northernmost capital city. Reykjavik also serves as an embarkation point for Arctic cruises exploring beyond Iceland to Greenland, Svalbard and the Arctic Circle. Some cruises begin in other Arctic ports, then proceed to Iceland as part of a larger itinerary.
MORE ICELAND CRUISE RESOURCES:
Arctic Cruises
Arctic Tours
Arctic Expedition Trips
Greenland Small Ship Cruises
Svalbard Polar Bear Cruises
North Pole Cruises
Northern Lights Cruises
Arctic Animals
Arctic Cruise Deals
Arctic Cruise Reviews
Start Planning Your Iceland Cruise for 2024 & 2025
Start your Iceland cruise search below, using the date and price filters to narrow down your search. Or contact us for a personalized recommendation and a free quote on your Iceland cruise. There are more Iceland cruise options than ever. Let our experts help you find the right cruise at the best price.