Learn More
Northern Europe Small Ship Cruises
with AdventureSmith
AdventureSmith's small ship cruises in Europe offer an array of options. Journey along fjords on a Nordic cruise. Visit vibrant medieval cities and coastal towns during Scandinavian cruises on small ships. Or gently explore the arts, foods and traditions of England, Ireland and Scotland on the best European river cruises. Why book your Northern Europe small ship cruise with AdventureSmith?
Personalized
Work with a dedicated Northern Europe small ship cruises specialist to find, confirm & plan for your cruise.

Selection
Choose between Nordic cruises, Scandinavian cruises and European river cruises on a diversity of ships.

Trusted
We act as your greatest ally, both while booking small ship cruises in Northern Europe and while traveling.
Value
Our breadth of small ship cruises in Europe translates into more opportunities to match you with savings.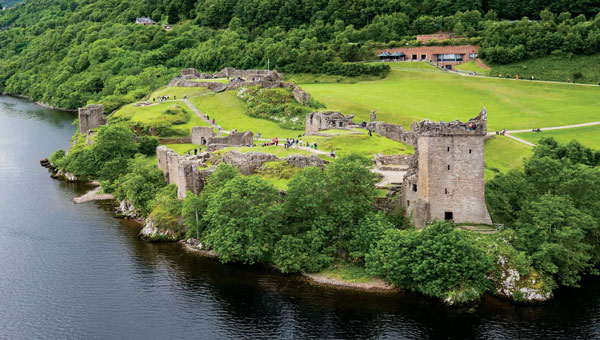 Where to Travel Aboard Small Ship Cruises in Europe?
View our small ship cruises in Northern Europe for a wide range of options, including luxury small ship cruises in Scandinavia, Norway small ship cruises, British Isle cruises, small European cruises and small ship adventures to the North Sea and Iceland. Consider your goals. Do you want to maximize wildlife or historic places? Do you prefer active or more passive exploration? Is reaching the Arctic a priority? Is your focus on one country or a few? Let our experts help you select and book one of the best small cruise ships in Europe for your interests and timeline.
European River Cruises & Charters
Our Europe barge cruises offer gentle exploration from ships of 8-12 guests. Cruise Ireland and Scotland aboard these elegant small cruise ships in Europe, which are popular for charter cruises with themes such as family cruises, golf, fishing, horse-riding, whiskey, theater, antiques, spa treatments, or customize your own itinerary. Cruise England, Ireland and Scotland on these riverboats for instant camaraderie amongst new-found friends. These are some of the best cruises to Ireland and Scotland. Bond over fine dining and wine pairing options from the onboard master chef, after a day of floating at a relaxed pace with visits to castles, gardens, museums, local artisans and possibly a distillery.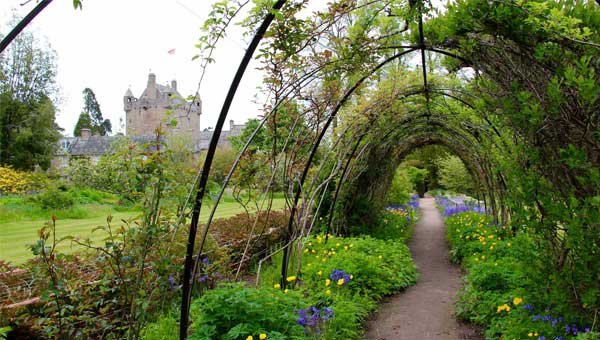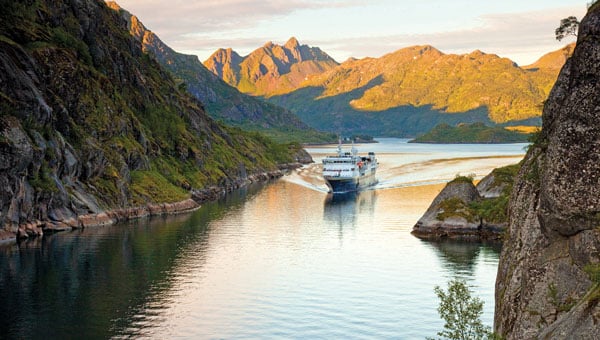 Norway Small Ship Cruises
The best small ship cruises in Norway fjords are those that take their time and allow for off-ship exploration. Norwegian small ship cruises offer opportunities for hiking, kayaking and skiff excursions. In particular, cruises to Scotland and Norway, or directional cruises to Norway from Scotland and cruises from Scotland to Norway, are in strong demand and occasionally make our list of small ship cruises in Northern Europe. A Norway expedition cruise that focuses on northern Norway, or one that adds time exploring Svalbard or Iceland, is also an excellent option.
Small Ship Cruises in Northern Europe
Temperature & Rainfall
| | | | | | | | | | | | | |
| --- | --- | --- | --- | --- | --- | --- | --- | --- | --- | --- | --- | --- |
| Month | Jan | Feb | Mar | Apr | May | Jun | Jul | Aug | Sep | Oct | Nov | Dec |
| Avg. High (F) | 52 | 43 | 47 | 50 | 56 | 60 | 64 | 63 | 58 | 53 | 46 | 43 |
| Avg. Low (F) | 43 | 35 | 37 | 39 | 44 | 49 | 53 | 52 | 48 | 44 | 39 | 36 |
| Avg. Rainfall (Inches) | 2 | 1.6 | 1.5 | 1.5 | 1.8 | 1.9 | 2.6 | 2.8 | 2.3 | 2.6 | 2.4 | 2.1 |
Year-Round Small European Cruises
Small ship cruises in Northern Europe operate throughout the year, with the majority of departures offered during the warmer months of May through September. Long days provide ample time to explore castles, highlands, UNESCO World Heritage sites, fjords and classic rivers such as Ireland's River Shannon and England's River Thames. Select northern fall and winter departures even feature the northern lights. Note that the climate data referenced above is for Inverness, Scotland.
When Is the Best Time For Northern Europe Small Ship Cruises?