Adventure Specialist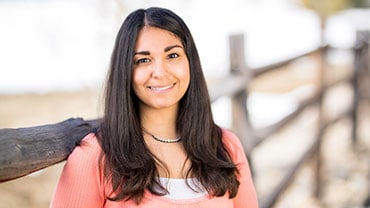 Traveling throughout North America has allowed Arielle Lightcap (maiden name Figueroa) to see and love the various backgrounds and lifestyles this melting pot has to offer. She loves to take the long road, whether it's from Reno to Atlanta on a cross-country road trip, winding her way around trails in Washington's Olympic National Park or traveling to NYC to visit family.
A bookworm at heart, she finds the most peace when settled into a cozy place with a book in hand and her cat Moshe on her lap. Health and well-being is also important to Arielle who practices yoga daily. She also loves to cook and has been fine tuning her cake decorating skills as of late. Drawn to the endless options of outdoor activities the Lake Tahoe region has to offer is what lead Arielle to call Truckee, California, her adopted home. In the summer she enjoys hiking, backpacking, biking and paddleboarding, and snowboarding in the winter.
Arielle believes attitudes is everything and that you can accomplish anything you put your mind to. All of this, along with her extensive and unique professional career in customer service and business development, makes Arielle a great addition to the AdventureSmith crew.