AdventureSmith Explorations Adventure Specialist Arielle Lightcap reviews her Glacier Bay & Island Adventure cruise aboard the 76-guest Chichagof Dream, where culture, bubblenet-feeding whales and icebergs gave her the Alaska experience she'd been waiting for. Please note: The primary ship operating the mentioned itinerary can change from year to year, so the ship Arielle cruised on may no longer be sailing this exact route.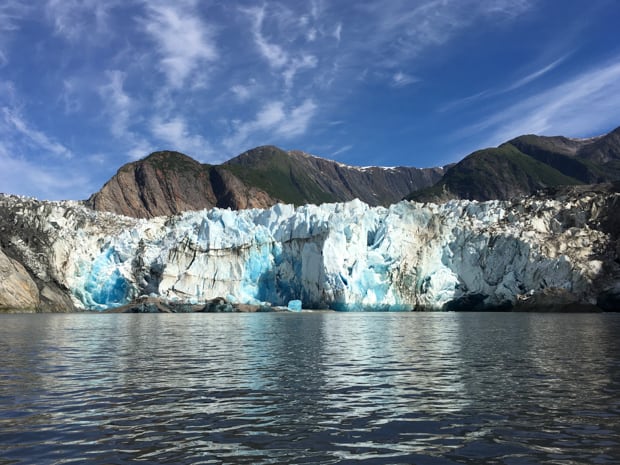 Arrival & Exploration in Sitka, Alaska
My Alaska adventure began in Sitka with unbelievably good weather. Knowing that Southeast Alaska travelers can sometimes experience unpredictable weather-related delays, I planned my arrival for two days ahead of my cruise. At the airport, I was met by the Chichagof Dream's shore support staff who transferred me to my hotel. Over the course of the two days I spent in Sitka I conducted boat inspections aboard the Misty Fjord, an intimate 10-guest sister ship to Chichagof Dream, and the just-launched 100-guest National Geographic Quest (read my National Geographic Quest expert review).
Sitka is a delightful, easily walkable town. I recommend arriving a day or two before your cruise to enjoy it.
I also took some time to familiarize myself with the points of interest in and around Sitka, including the Sitka National Historical Park, which is rich in Tlingit and Russian history. I found Sitka to be a delightful and easily walkable town, so if you have the time, I recommend arriving a day or two before your cruise to enjoy it.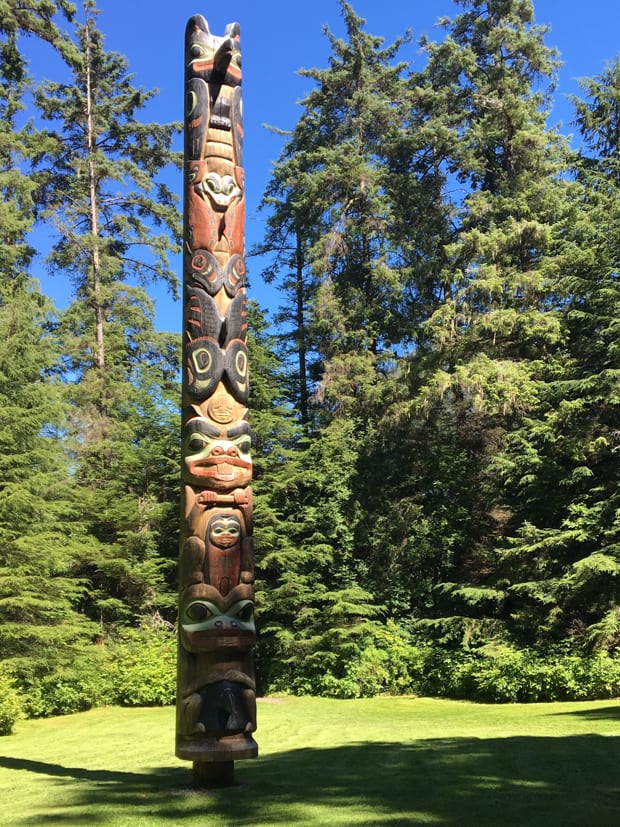 Sitka Town Tour & Embarkation
On Sunday, my Alaskan Dream Cruise aboard the 76-guest Chichagof Dream officially began. Being owned and operated by true Alaskans, all Alaskan Dream cruises include a half-day tour in whichever town you embark in: Juneau, Sitka or Ketchikan. At my hotel, I was again met by the shore support staff who collected my luggage and delivered it to the ship. All passengers who intended to join the city tour were expected to meet at Alaskan Dream's hospitality room in downtown Sitka at noon. This allowed me to get breakfast at a local restaurant and do some last-minute shopping before the scheduled meeting time.
St. Michael's Cathedral is another beautiful element of Russian history in the center of Sitka.
Once back at the hospitality room, the lead Naturalist Guide, Simon Hook, gave us a briefing of the day's events, which would begin at the Alaska Raptor Center. The Alaska Raptor Center is praised for its efforts in the rehabilitation of sick and injured eagles and other birds of prey that are brought in from all over Alaska. After the Raptor Center, we had an independent hour-long visit to St. Michael's Cathedral. The cathedral is another beautiful element of Russian history in the center of Sitka. The last stop of the day's tour was to the Fortress of the Bear. There we learned about the rescue efforts being made to keep abandoned cubs from being executed when they are found living among humans in Alaska's inhabited towns.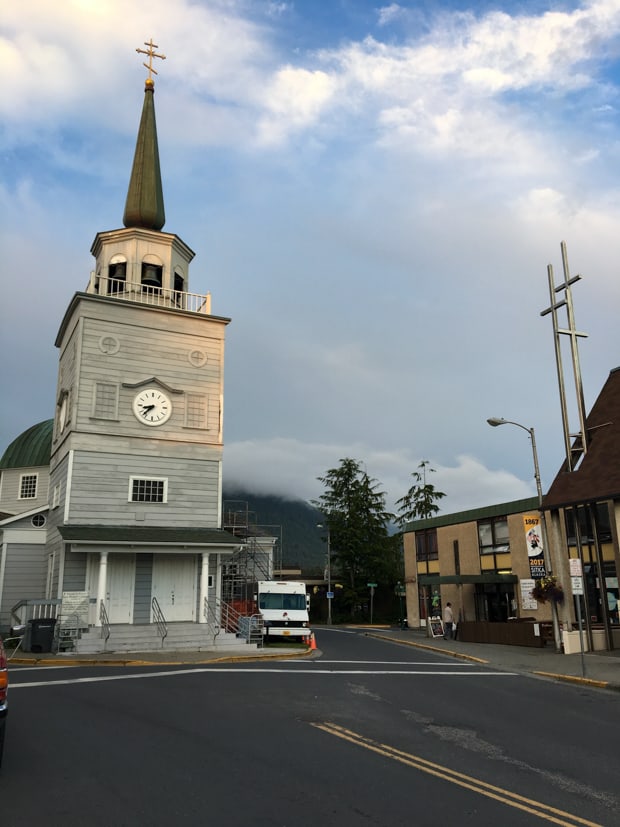 At around 4:00pm the bus drivers delivered us to the Chichagof Dream where we would spend the next 7 nights. A warm welcome from the crew and a safety briefing was conducted before each guest was given their room assignment. I was in AAA Cabin #107, which served as a comfortable and spacious abode during the cruise. The first of many amazing meals was next. Breakfast, lunch and dinner were served plated and there was always an option for vegetarians and non-seafood eaters. After dinner, our Native Tlingit interpreter, Joe, entertained the room with an ancient Tlingit bedtime story. This concluded day one.
Cruising Alaska's Inside Passage Aboard Chichagof Dream
The days that followed were a combination of cultural- and activity-based excursions. A newly added stop to Saginaw Bay offered beachcombing, kayaking and hiking opportunities as we began our journey through the Inside Passage. The next day we found ourselves in Petersburg for a dance performance and history lesson of the Norwegian settlers of the region. A walk along the well-maintained Hungry Point Trail, and some time to explore the town of Petersburg allowed for a glimpse into the unique lifestyle of Southeast Alaska.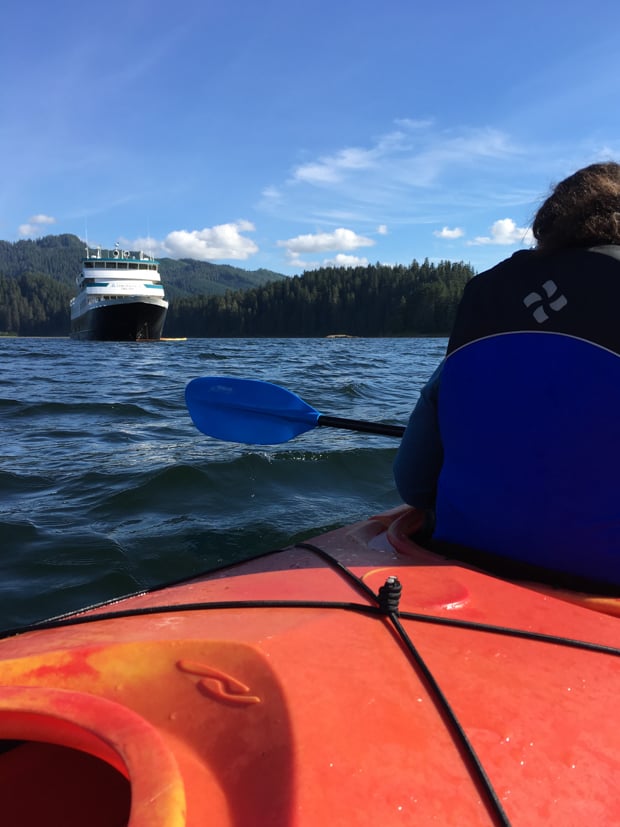 The small community of Kake at the foot of Frederick Sound is a stop not made by many tourist boats.
Day four of the trip was one of my favorites since it included a visit to the Native Tlingit village of Kake. The small community of about 600 residents rests on the coast of Kupreanof Island at the foot of Frederick Sound, and is a stop not made by many tourist boats. A lesson in ancient canoe carving and weaving techniques preceded a performance of native song and dance by the community members.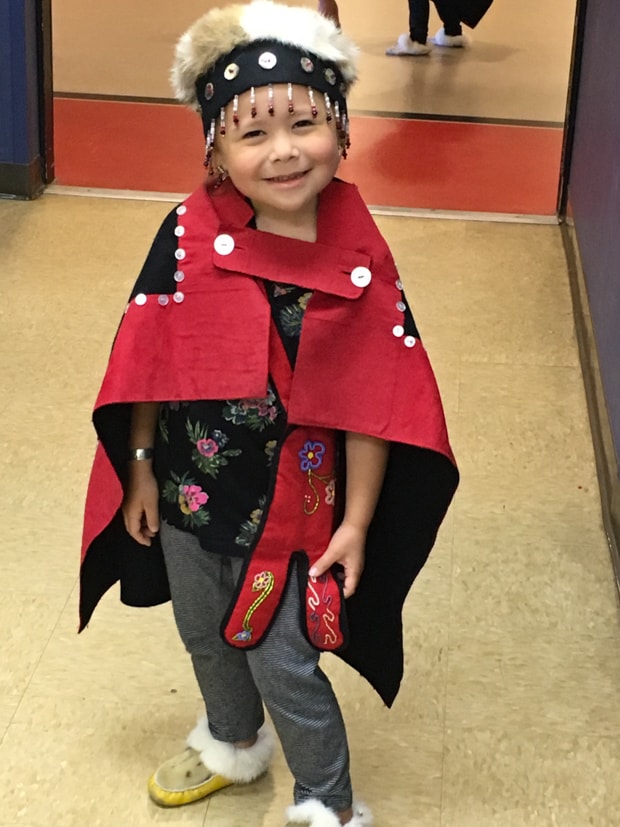 As if that wasn't enough, the evening brought the first sights of large numbers of bubble-net feeding humpback whales in Alaska. Watching the humpbacks from the bow of the Chichagof Dream as the sun set on another spectacular day left me with a feeling of amazement of nature's beauty and wonders.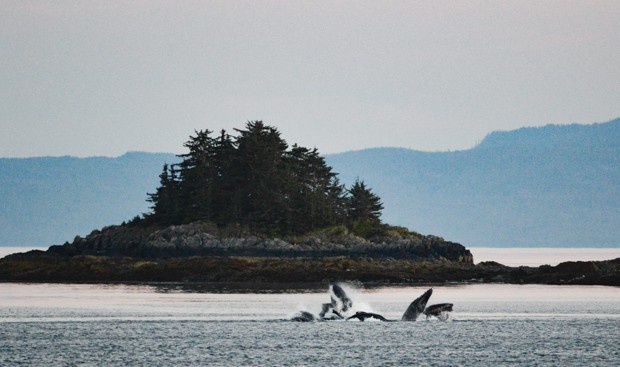 Waking up to the sight of floating icebergs as the Chichagof Dream cruised through Tracy Arm was the Alaska experience I'd been waiting for.
Waking up to the sight of floating icebergs as the Chichagof Dream cruised through Tracy Arm was the Southeast Alaska experience I'd been waiting for. Geometric shapes piled on top of one another as if nature was playing Tetris was truly impressive. The ship's DIBs brought passengers to a safe distance, but close enough to the face of North Sawyer Glacier to hear the sounds of the ice in motion. The next day presented another chance to kayak and beachcomb in the abandoned Cannery Station of Taku Harbor. After the morning in the harbor, the Chichagof Dream proceeded on to Juneau and then to Colt Island for a feast of king crab and prime rib at the Orca Point Lodge–another one of my favorite stops during the cruise.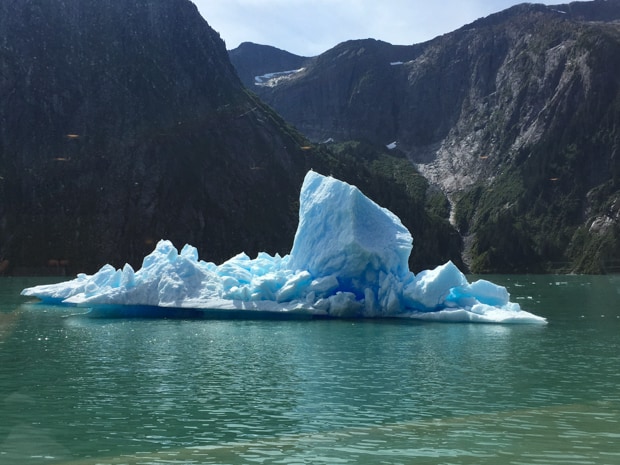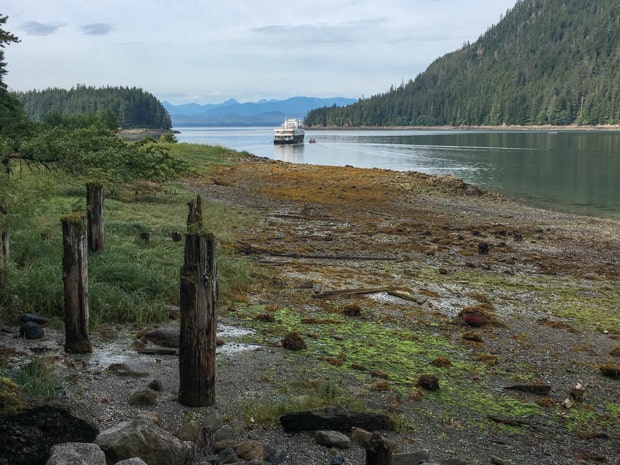 Glacier Bay National Park rounded out the final stop of the journey. This was also the first day of rain we'd had all week! Today we were joined by a Glacier Bay National Park ranger and Native Tlingit guide. Together they presented the geographical and human history of the region. Cruising through Glacier Bay we spotted puffins, harbor seals, mountain goats and bears! The grand finale was cruising to the face of John Hopkins Glacier. A fun captain's dinner and a smorgasbord of delicious desserts (including vegan options) ended the last full day aboard the Chichagof Dream.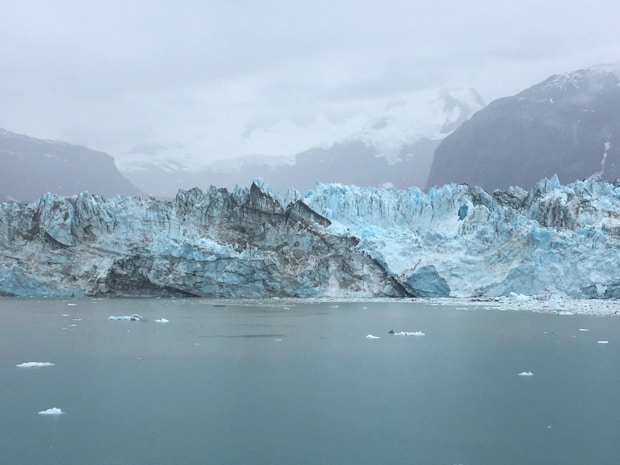 One final breakfast aboard the ship, and then a transfer to Alaskan Dream's hospitality room at the Westmark Baranof hotel in Juneau ended my 8-day cruise of Southeast Alaska. Reflecting on all that I had seen and done during my 8-day adventure, I believe that small ship cruising is the best way to experience the diverse wonders of Southeast Alaska, and it's something I highly recommend.
My Review of the Chichagof Dream Small Ship
It might have been the unusually sunny weather I experienced during my cruise, but the Upper Deck aboard Chichagof Dream was hands down my favorite place to be while aboard the ship. Located just below the bridge, this large deck has plenty of seating to accommodate a lot of people. I never had a problem finding a spot to relax even when half of the Upper Deck was dedicated to crafts for the kids on board.
The spaciousness of Chichagof Dream's cabins and a full bathroom in every cabin is another notable feature of this small ship. AAA cabins on the Lounge Deck seem to provide the best access to all levels of the ship. I was in cabin AAA 107 on the Main Deck and there were times when I couldn't get a seat in the lounge during presentations if I was coming from my cabin on the deck below. If you're a family, I highly recommend this vessel for your Alaska small ship cruise as she offers many cabins—namely ones in her AAA, Deluxe and Deluxe Suite categories—to accommodate families.
For more photos from this cruise, including bears and glaciers, view my Facebook album on AdventureSmith Explorations' Facebook page.
This Glacier Bay cruise review was written by an AdventureSmith Explorations crew member. This cruise is listed on our Best Alaska cruises for families. Read all AdventureSmith Expert Reviews for more trip reports, or contact one of our Adventure Specialists to learn more about our Alaska trips and small ship Alaska cruises: 1-800-728-2875.