Browse our handpicked selection of options to cruise Alaska with kids. And learn all about booking an Alaska family cruise with our expertise. AdventureSmith Explorations specializes in planning Alaska family small ship cruises and custom vacations, and we are parents who've traveled to Alaska with our own kids. Below are tips and advice from our family to yours, along with our five best Alaskan cruises for families.
ON THIS PAGE – Alaska Family Cruises:
The 5 Best Alaska Cruises for Families
What Is the Small Ship Experience Like?
How Old Should Kids Be?
Multigenerational Family Cruises
When to Plan & Book
Logistics for Alaska Family Cruises
Best Family Cabins
Alaska Family Cruise Deals
Alaska Family Charter Cruises
Alaska Cruise Extensions for Families
More Alaska Resources for Kids
View All Alaska Family Cruise Itineraries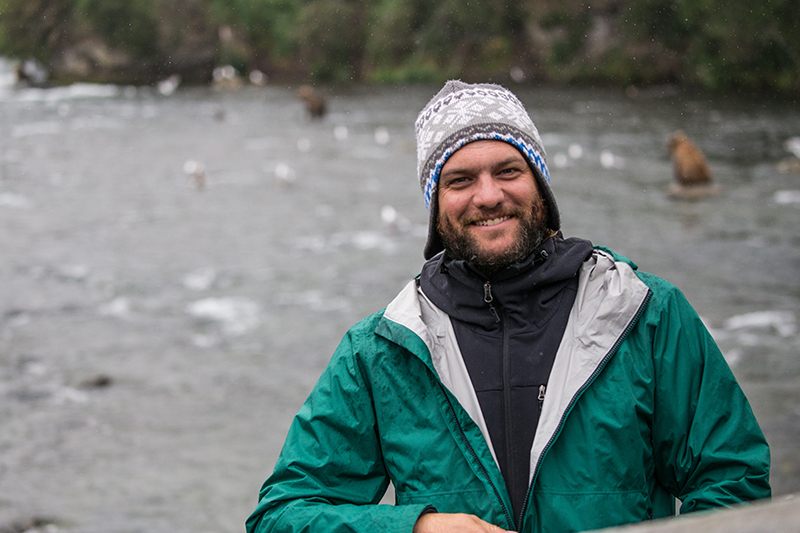 Our Experts
(& their families)
Were Here
You have questions.
We have answers.
5 Best Alaskan Cruises for Families
So what is the best Alaska cruise for families? We have compiled these five favorite family friendly Alaska small ship cruises for their consistent top marks from families. But we know that each family is unique and thus travel is very personal, so review the trips below then contact our experts to be matched with the best Alaska family cruise for you.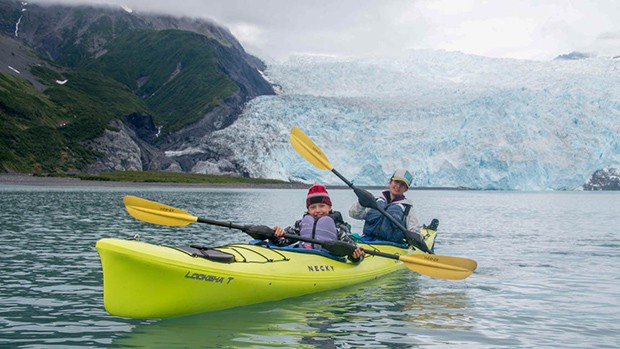 1) Active Adventure for the Entire Family
Select "Kids in Nature" departures of the Wild & Woolly Alaska Cruise are designed specifically for families. Enjoy kid-focused guides and activities on this exciting and educational cruise aboard 86-guest Wilderness Legacy. Every day offers a new opportunity for adventure with hiking, kayaking, stand-up paddleboarding and skiff rides. A variety of activity levels from easy to challenging appeal to all generations of travelers from kids to grandparents. This cruise travels round-trip from Juneau over 8 days, featuring glaciers, fjord cliffs, deep valleys, whales, Tlingit culture and Alaska's backcountry. Plus, children ages 8-17 save $500 per child on all departures except holidays. This is sure to become a bestseller among our best Alaskan cruises for families.
2) Kids Can Live an Issue of National Geographic
Exploring Alaska's Coastal Wilderness aboard one of the 100-guest National Geographic sister ships—Quest or Venture—is one of the top expedition cruises in Alaska, and thus a natural fit for our list of best Alaskan cruises for families. Naturalists and expedition leaders from National Geographic are professional experts in their field offering an unparalleled educational and intellectual Alaska program.
This comfortable 8-day cruise combines wilderness cruising with occasional off-vessel activities such as kayaking, skiff rides and shore walks. Families are welcome on any departure, all summer long, with kids programs always available. Special programming for kids on all departures includes photo workshops, journaling, scavenger hunts, Zodiac-driving lessons, hands-on nature and science programming and child-friendly menu options. Travelers under the age of 18 at the time of travel save $500, at double occupancy.
3) A Compact & Action-Packed Alaska Family Cruise
The compact 6-day Wild Alaska Escape: Sitka & Juneau aboard 62-guest Nat Geo Sea Bird or Sea Lion will keep active kids (& adults) engaged. Hike temperate rainforest, and kayak and stand-up paddle among glaciers. This is perhaps the best Alaskan cruise for families with busy schedules, as the itinerary packs all the action into the span of one week. Plus, a bonus is that kids under the age of 18 at the time of their Alaska family cruise save $500, at double occupancy.
4) Authentic Alaska with Kids
The Glacier Bay & Island Adventure cruise offers an authentic Alaska experience through the lens of local Alaskans. The 8-day itinerary sailing aboard the 40-guest Alaskan Dream moves at a slower pace with more time to explore the nature and culture of Alaska. Highlights include visits to Sitka, Petersburg, Juneau and Kake with a special focus on Alaskan culture and Native American history.
We recommend this cruise for all ages, but it is perhaps the best Alaska cruise for families with younger school-age children. Due to their interest in a mix of wilderness, Native culture, port visits and soft adventure activities, they will be able to interact with locals and be active. Children ages 15 and under receive 15% off the double occupancy rate.
5) A Hands-On Alaska Family Cruise
The 6-day Sea Wolf Glacier Bay Adventure spends most of its itinerary in Glacier Bay National Park, maximizing time among famous glaciers and magnificent shoreline. Families explore Alaska's outdoor classroom from the platform of the Alaskan-owned-and-operated, historic 12-guest M/V Sea Wolf. The small size of the ship plus her knowledgeable Alaskan crew create a flexible cruise that optimizes wildlife viewing and adventure opportunities. With the Sea Wolf donating time to local school groups every season, her crew of expert naturalists knows how to engage kids of all ages, helping spread the wonder and awe. This top naturalist program makes it a personal favorite of our company founder's of all these best Alaskan cruises for families.
More Small Alaska Family Cruises & What It's Like Aboard
Imagine kayaking in front of a tidewater glacier or watching whales at water level from small skiff boat tours… If done right, an Alaska family cruise can be a transformative adventure where you share wondrous experiences. But in Alaska, there's a big difference between big ship and small ship Alaska cruises for families.
Simply put, small ships offer the best Alaskan cruise for families. Instead of passing Alaska by from a big ship's deck, your family will benefit from more time exploring off the ship, a variety of activities included in the cruise fare, kid-friendly dining options and educational programs. It's an atmosphere of camaraderie, adventure and nature-focused fun versus the indoors-focused big ships.
View All Alaska Family Cruises
See the full list of our family-friendly options
The primary purpose of a small Alaska family cruise is to experience authentic Alaska together. This means exploring away from the ship with professional expedition leaders on off-vessel activities. Some cruises offer daily excursions such as hiking, kayaking, stand-up paddleboarding and skiff rides. Other cruises visit remote Alaskan towns on guided walks. All include outstanding wildlife viewing opportunities. View brown bears, whales, bald eagles and glaciers while creating memories to last a lifetime. On board, expert naturalist guides educate and enlighten with programs designed to entertain and inform.
Aboard small ship Alaska cruises for families, screens and videos take a backseat to once-in-a-lifetime encounters and experiences, like whale watching and viewing the northern lights (aurora borealis). If you are an adventurous family interested in spending quality time together experiencing Alaska up close, then we highly recommend an Alaska family small ship cruise. Don't just visit Alaska, explore it.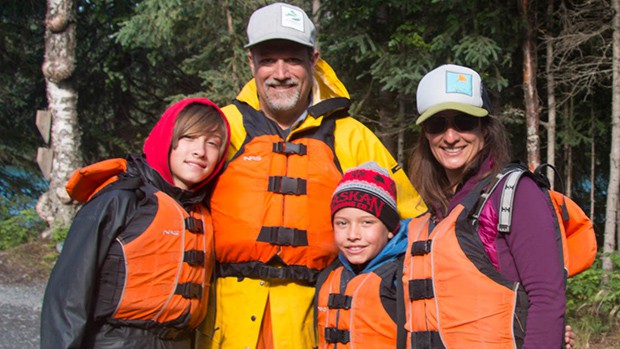 How Old Should Kids be for an Alaska Family Small Ship Cruise?
When considering an Alaska family small ship cruise, we suggest age 6 and older. Some ships will allow children as young as 2 years old or even babies. Most small Alaskan cruise lines do not provide babysitting services, video games or kids clubs that separate families. Instead, they provide off-vessel activities and onboard programs designed to bring families together. If your child chooses not to participate in an activity, then an adult will need to stay on board with them, so it is important to choose an Alaska family cruise that is suitable to your interests and ability levels and appropriate to the age level of your children.
Multigenerational Alaska Family Cruises
We are often asked if it is appropriate to cruise with three generations: kids, parents and grandparents. We emphatically answer yes! The best Alaska cruise for families is one where everyone can come along. Small Alaska cruise itineraries offer a lot of flexibility with activities suitable for travelers of all ages, mobility and ability levels. Imagine spending the morning on an easy walk together. The group splits up so avid hikers can enjoy a more challenging trail while others are picked up in the Zodiac for a wildlife excursion. In the afternoon, active kayakers paddle among icebergs while a Zodiac cruises nearby with grandparents taking photos of family members while they paddle. Choose as much or as little activity as your multigenerational family wishes.
When to Plan & Book an Alaska Family Cruise
The Alaska cruising season is short, beginning in March/April and ending in September/October. Most Alaska family cruises operate when kids are out of school in June, July and August. Because of a short season and a small number of dedicated small ship Alaska cruises for families scheduled each summer, we encourage families to plan and book early. For the best selection of itinerary, date, ship and cabin, we advise booking a Alaska family small ship cruise 9-12 months in advance. Not sure when to go? Consult our month-by-month guide for the best time to visit Alaska.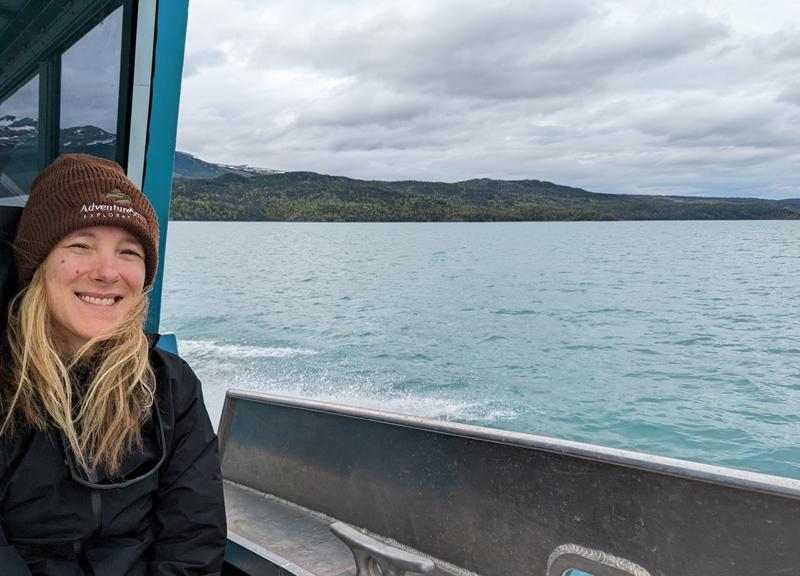 Start Planning Your Cruise


You have questions.
We have answers.
Logistics for Alaska Family Cruises
Alaska family small ship cruise itineraries embark in Juneau, Sitka, Gustavus, Petersburg, Ketchikan or Anchorage. Plan to arrive at least one day prior to your cruise embarkation. Arriving two days early will give you more time to relax, acclimatize and enjoy the port prior to the cruise. Many flights to Alaska are routed through Seattle and an overnight may be required for return flights to the East Coast. Our Alaska family cruise experts will help you plan flights and pre-cruise or post-cruise overnights. We offer Alaska family cruise packages that include it all, even time staying at wilderness lodges if you wish.
Best Family Cabins
Another planning tip for researching the best Alaskan cruise for families comes in your choice among the many ships and their cabins. Depending on the size of your family and the ages of everyone, you might want to look for Alaska cruises with family suites, triple cabin availability or even quad availability in select cases. Some ships offer interconnecting cabins. For a look at some of our favorite family cabins aboard cruise ships worldwide, see our Best Cruise Cabins for Families blog post.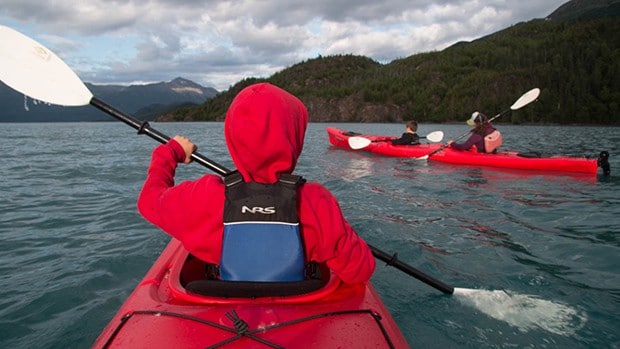 Alaska Family Cruise Deals
You can often find a bargain for the family in Alaska. While Alaska family small ship cruise prices may not look as initially low as you'll find aboard the big ships, you'll find that the additional inclusions (no high-added-cost shore excursions) and an authentic, intimate experience more than make up for any difference. Think more intimate encounters with nature and wildlife and less casinos, waterslides and midnight buffets. Learn more about small ship vs big ship cruises.
To find Alaska family cruise deals and added value for kids, browse our Alaska small ship cruise deals. You can also look to the Families & Children section of each AdventureSmith trip itinerary's Inclusions, Terms & Notes details for family deals that never expire. This section also explains if any special kid-friendly programming is offered aboard. Ultimately, contact us to speak with our crew who can personalize recommendations for you so that you can have the best kid friendly Alaskan cruise at the lowest price.
View All Alaska Cruise Deals
See the full list of current Alaska cruise discounts
Private Small Ship Alaska Cruises for Families
Any of our small ships and yachts are available for charter (a private Alaskan family cruise just for your group). Blocking off the whole ship is a great option for family vacations, family reunions and multigenerational family groups. A private ship charter offers your family exclusivity, flexibility and savings, equating into truly the best Alaskan cruise for families. Smaller charter yachts in Alaska accommodate between 8 and 36 guests. For more information, read our comprehensive guide to Alaska yacht charters. These private Alaska family cruises will offer a more intimate experience and additional flexibility to craft the meals, itinerary and activities to suit your family's interest and abilities. When considering charter, plan at least 9-12 months or more in advance.
Customizing the Alaska with Kids Experience
Pair your cruise with an Alaska land tour for the ultimate Alaska family vacation package. Or extend your Alaska family small ship cruise with a private tour to Denali National Park, Katmai National Park or Kenai Fjords National Park. We offer a number of kid friendly Alaskan cruise and land tour combos with special youth and child rates.
Alaska family land tours can add unique activities such as a wildlife safari in Denali National Park, riding the Alaska Railroad, canoeing, wild berry picking, fishing, mountain biking, river rafting, gold panning and flightseeing. The opportunities for adventure are endless. Our experts will work with you to plan the best Alaskan family cruise package for a seamless vacation.
So, What is the Best Alaska Cruise for Families?
The Wild & Woolly Alaska Cruise detailed above is poised to become our bestseller among small ship Alaska cruises for families due to its active, all-ages appeal. But ultimately, the best Alaskan cruise for families depends on each family's personal needs & preferences. Let AdventureSmith Explorations show you more about Alaska with kids and families. We are parents ourselves and are here to help you find the best kid friendly Alaskan cruise. Our Alaska travel experts have extensive experience in this region and can match you with the perfect family cruise for your interests, abilities and budget.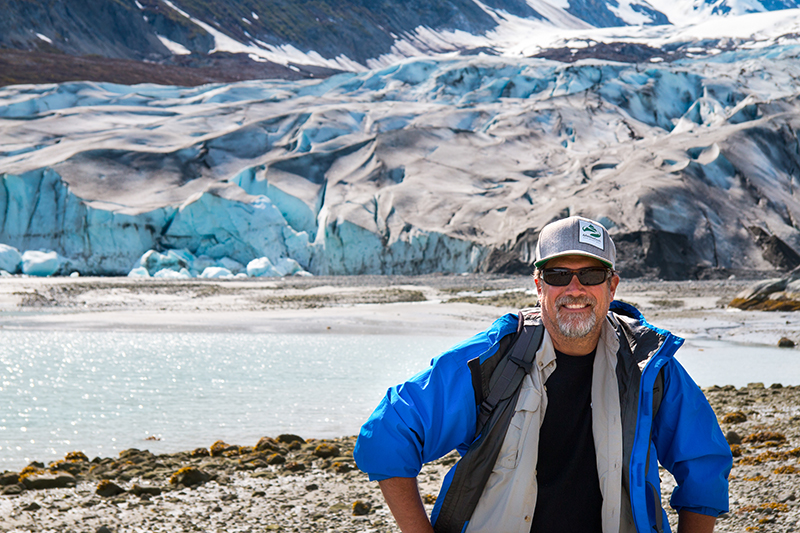 Connect With an Alaska Specialist
You have questions. We have answers.
MORE ALASKA FOR KIDS RESOURCES:
Alaska Small Ship Cruises
Alaska Yacht Charters
Luxury Alaska Cruises
Alaska Cruise Guide
Alaska Cruise Deals
Small Ship Alaska Cruise Reviews
Small Alaskan Cruise Lines
Glacier Bay Cruises
Alaska Inside Passage Cruises
Alaska Whale Watching Cruises
Alaska Trips
Alaska Tours
Visiting Denali National Park
Alaska National Park Tours
Best Time to Visit Alaska
View All Alaska Family Cruise Itineraries
Now that you've read about the many ways to plan your Alaska family cruise, start your trip search below. Our top five small ship Alaska cruises for families are detailed above, but your ideal Alaska family cruise may revolve around interests offered in another of our below options. Use the filters to narrow down your search, or contact us for a personalized recommendation on the best Alaskan cruise for families centered around your needs.