These days kids spend more and more time inside looking at screens. The BBC reports that children aged 5-16 spend an average of 6.5 hours a day in front of screens, and the numbers grow even more with teenage boys who clock about 8 hours a day. Getting kids moving and outdoors, immersed in nature, has never been more important. And what better way to do this than to bring kids into the rugged, expansive and intriguing wilderness of Alaska. In a seemingly known world filled with rigid school schedules, organized sports and controlled environments, Alaska is a breath of fresh air—literally. It offers the valuable experiences of exploration, observation of wildlife and variety in activity, all in a location that inspires awe, wonder and amusement from the expansive landscape to the tiniest bug.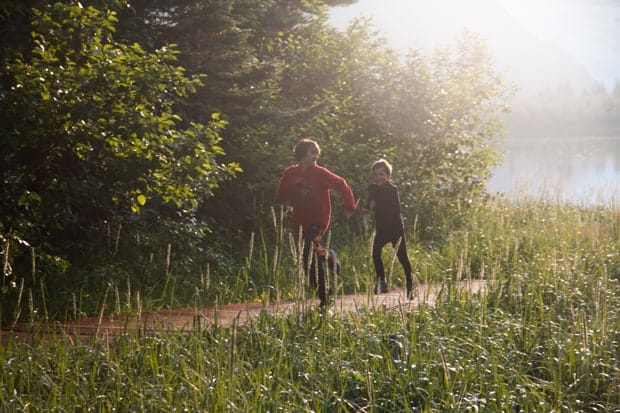 We know this firsthand as AdventureSmith Explorations' founder, Todd Smith, brought his family along on his land-based adventure to Alaska, visiting Kenai Fjords National Park and Denali National Park on the Alaska Wildland Collection and Camp Denali & North Face Lodge Adventure trips (note that the North Face Lodge is no longer available on the latter trip). This visit inspired curiosity, natural learning and a sense of freedom, both for him as well as his two boys, Ryder (13) and Nolan (9). Read Todd's tales in his Denali Review and Kenai Review blog posts, then experience the adventure again from his kids' perspectives here!
Favorite Alaskan Activity
Nolan: My favorite activity was kayaking and rafting because in kayaking we saw glaciers fall and in rafting we saw trout and eagles and a beautiful lake. It was pretty fun.
It (the Kenai hike) was my favorite activity because me and one of the guides walked all the way to the top, farther than everyone else.
Ryder: My favorite activity on our trip to Alaska was the hike that we took at the Kenai Backcountry Lodge. It was my favorite activity because me and one of the guides walked all the way to the top, farther than everyone else. The view from up there was amazing as I could see all of Lake Skilak and all the landscape surrounding it. The hike up was also very fun because of the wildlife we saw and plants. While we were up there me and my brother also admired the cool rock formations we saw.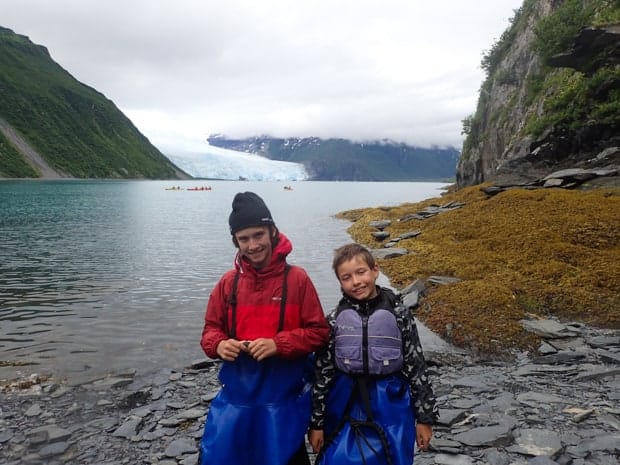 Favorite Tip Learned from Alaskan Guides
Nolan: I learned that there are many types of eagles like golden eagles and bald eagles. I learned that trout turn different colors depending on the season. The guides were nice and knew a lot of stuff about Alaska.
Ryder: I learned so many things it's hard to remember.
Favorite Alaskan Wildlife Experience
Nolan: I saw bears, bald eagles, trout. Seeing the salmon try to go upstream was really amazing. My favorite to watch was grizzly bears because I don't see them where I live. I liked to see the bears with their cubs. It was really cool to see a big herd of caribou up close. When I was on the bus we saw two huge moose with big antlers. At Kenai Backcountry Lodge we were kayaking when we came across an island. We saw baby birds learning to swim. But when the parents saw us they started flying around in circles above us and diving at us and right as they were about to hit the water they spread their wings and swooped up again.
My favorite encounter was when we saw the caribou up close.
Ryder: I saw lots of great wildlife on my trip to Alaska, but my favorite encounter was when we saw the caribou up close. The reason this is my favorite is because there was a huge herd of hundreds of caribou that surrounded us. They were super close, we could hear them snorting and even smell them. Even when we were leaving we could still see them better than if we were on a tour bus. We also saw a dead caribou killed by wolves on the first day in Denali.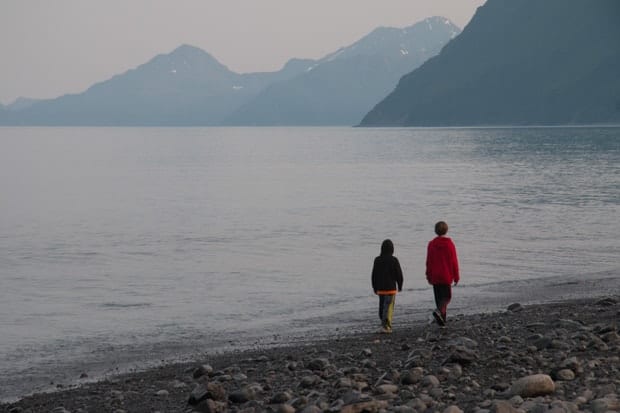 Favorite Part About Being on Land (vs. Small Ship)
Nolan: The lodges were different because they were in the middle of the forest.

Ryder: Even though we did more on the boat because we were constantly moving around I also like staying in one place for a couple of days. Being anchored to one place gave me a better feel of the area like I got to know it better. When you're in one place you can really learn about your surroundings. For example, I explored a lot of the Kenai Peninsula.
Favorite Alaskan Food
Nolan: My favorite meal was halibut at the Kenai Fjords Glacier Lodge. I like halibut because it tasted really good with good texture. There were lots of good deserts including chocolate moose.
Even though the food was good…I think it was more about the setting.
Ryder: All the food on the trip was good and some of my favorites were the salmon and shrimp which they had a plenty, but my favorite meal was the picnic. Even though the food was good, I had a chicken sandwich, I think it was more about the setting. While I was eating my food, I was sitting of the side of a small cliff watching a waterfall and I could see the salmon below us swimming up the river. This picnic was not my favorite meal because of the food but was because of the environment. We also had lots of good desserts that I don't normally get at home.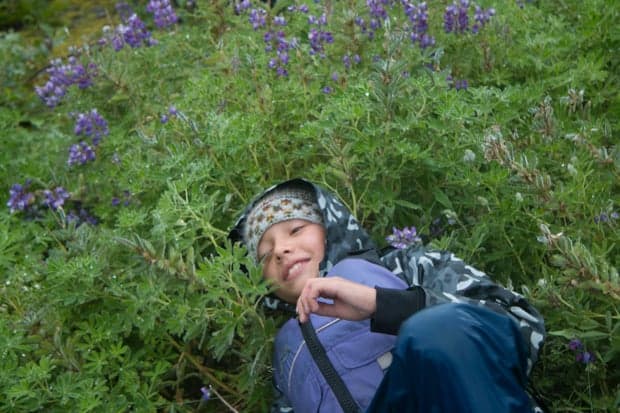 Favorite Activities with Other Kids on the Trip
Nolan: We did a lot of activities like drawing and we played basketball with a hoop on a tractor. On a hike we picked cloudberries for jam and ate fresh blueberries right on the trail.
Ryder: One kid always was talking with me or my brother on hikes and telling me to eat some wild plants. When I was with them we went and jumped in the river and explored all of camp. Overall I liked having other kids around on the trip, it gave me more company.
Favorite Tips for Other Kids Visiting Alaska
Nolan: Go to Denali because you can see the tallest mountain in North America and it is very beautiful. Bring your ipod because it has a camera and you can play games on the airplane and on long bus rides. You should be quiet when watching wildlife because if you are loud animals might run away because they will think you are a predator. Kids should try reindeer sausage and don't forget the cloudberries. Kids should go rafting and kayaking and on nature walks because you can see a lot of animals in Alaska. You might even get dive bombed by bird parents protecting their young.
Try to eat as much food as possible because all the fish and seafood there is as fresh as it can be.
Ryder: The first tip I would give to kids going to Alaska is to try and do as many activities as you can. Try to eat as much food as possible because all the fish and seafood there is as fresh as it can be. If you are going to bring a device on the trip bring a portable charger because you might not always have access to power. Bring as much rain equipment as possible and waterproof hiking shoes because Alaska is a wet place. The last thing is you should bring binoculars and a camera to see and photograph everything that you see.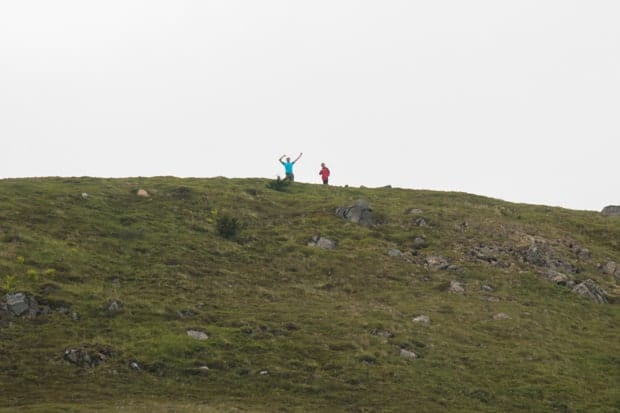 Favorite Word to Describe Alaska
Nolan: Beautiful. Alaska has a lot of flowers, wildlife, lakes, rivers, mountains and lots of sunshine. The sun stayed out more than 16 hours each day, its true!
Alaska is a wild place and that is one of the reasons I like it so much.
Ryder: Wild. If I could describe Alaska in one word it would be wild. I chose this word because whenever I think of Alaska I think of the forest there and everything that lives in it. The mountains there are wild as well and I think that everyone in Alaska is a bit wild, even the people. Overall Alaska is a wild place and that is one of the reasons I like it so much.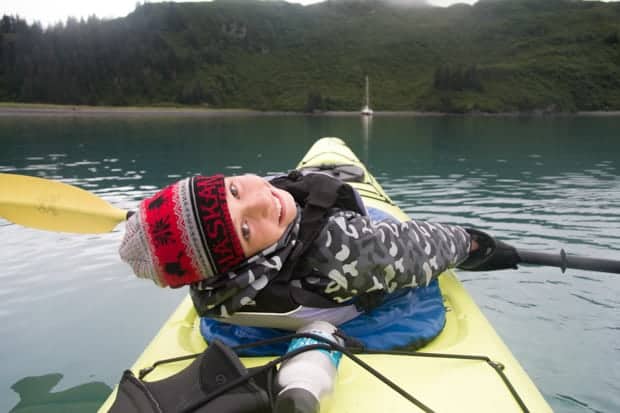 Travel has the ability to shift our experience of how we think about ourselves and how we interact in the world. During our formative years it is even more important to get into these new and different environments. AdventureSmith has multiple family cruises and Alaska yacht charters that center around education, activities and supporting curiosity in a safe and fun way. Read our Alaska with Kids: Best Alaska Cruises for families for more family Alaska travel ideas and tips or contact one of our Adventure Specialists to learn more about our Alaska trips and small ship Alaska cruises: 1-877-620-2875