Learn More
Alaska Land Tours with AdventureSmith
Choosing an Alaska tour with AdventureSmith means choosing an award-winning company that has pioneering experience in Alaska adventure tours. Our Alaska ground tour experts have lived, worked and explored the region in depth, working as former guides, operations managers and naturalists. We can help you choose the best Alaska land tours or craft a custom private tour based on your interests, ability and budget. Need more reasons to take an Alaska small group tour with us? Read on.
Personalized
Work with one Adventure Specialist throughout to research, purchase & prepare for your personalized Alaska tour package.

Insight
We know Alaska and have the insight to assist you with connecting all the dots & details needed for seamless overland touring.

Custom
We specialize in custom itineraries. Tell us your dream, we'll make it happen. Private tours for small groups, families, couples & solo travelers.

Experience
Our company was founded by a former naturalist guide and small boat pioneer. We will match you with the best Alaska land tours.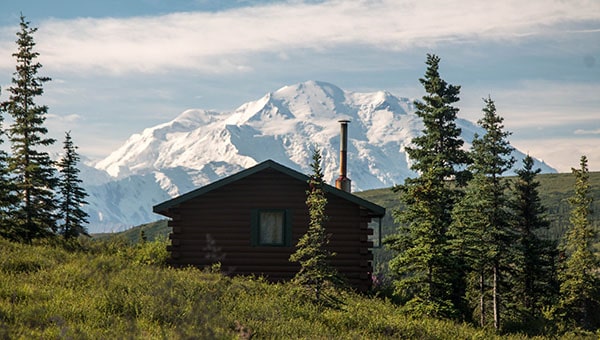 Alaska Land Tours 2024
Following in the footsteps of our successful Alaska tours in 2023, 2024 Alaska land tours are are seeing a surge of interest. Our team can help you escape the tourist crowds for the most authentic experience.
Let us be your guide to the best Alaska tours, including all of the logistics for 2024 Alaska tours. Research the crown jewels of Alaska with our Glacier Bay tours and How to Visit Denali National Park guide, which has the latest information about traveling into the park. Or simply contact us now to get started. Our team has experienced the Alaska tour protocols firsthand and have helped hundreds of clients navigate their travel. Trust us to plan your 2024 Alaska tour package.
Alaska Wildlife Tours
Viewing wildlife in its natural setting is a highlight of any Alaskan tour. But an Alaska small group tour puts the odds in your favor to spot wildlife in its natural habitat. We offer Alaska's best wildlife experiences including bear viewing tours (including Katmai brown bears), whale watching, birding and nature tours.
Find bears gorging on salmon filled rivers on our intimate Alaska bear tours statewide. View Dall sheep and mountain goats high in the mountains. Look for wolves, moose and caribou in Alaska's interior. Watch sea lions, walrus and seals along Alaska's coast. Catch the best views of whales in Alaska from a boat. Our Alaskan wildlife tour guides will get you to the right place to view and photograph animals. View our selection of Alaska wildlife tours or contact us to craft your own private wildlife safari.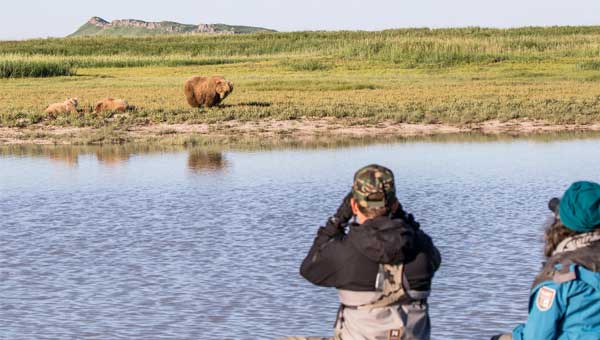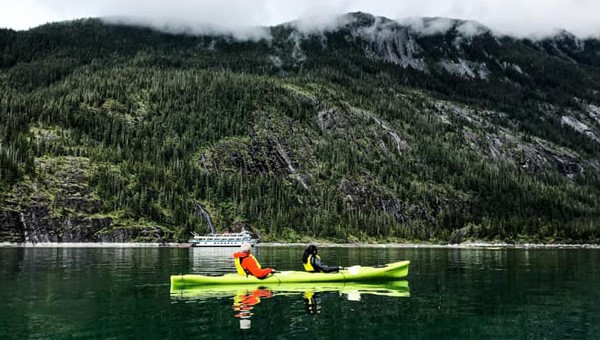 Alaska Adventure Tours
Alaska is an endless outdoor playground, perfect for adventure tours. All our itineraries include active exploration and hiking and wildlife viewing. For those seeking more action, our Alaska adventure tours may include activities such as trekking, biking, kayaking, ice climbing, dog sledding, white water rafting, sport fishing and more.
No experience is necessary as expert guides lead and teach all you need to know. Whether you are seeking the ultimate Alaskan adventure tour or a slower-paced Alaska walking tour, we have the best Alaskan tour for you.
And here, even Alaska luxury tours are more about access, exclusivity and education than posh amenities. If that's the Alaska adventure tour you seek, then let's get started.
Alaska Tours
Temperature & Rainfall
| | | | | | | | | | | | | |
| --- | --- | --- | --- | --- | --- | --- | --- | --- | --- | --- | --- | --- |
| Month | Jan | Feb | Mar | Apr | May | Jun | Jul | Aug | Sep | Oct | Nov | Dec |
| Avg. High (F) | 22 | 26 | 33 | 44 | 55 | 62 | 65 | 63 | 55 | 40 | 28 | 22 |
| Avg. Low (F) | 9 | 12 | 17 | 28 | 39 | 47 | 52 | 49 | 41 | 58 | 16 | 10 |
| Avg. Rainfall (Inches) | 0.7 | 0.8 | 0.6 | 0.5 | 0.7 | 1.0 | 1.9 | 2.7 | 2.6 | 1.9 | 1.0 | 1.1 |
| Avg. Daylight (Hours) | 5.5 | 7.5 | 10 | 13 | 17 | 19 | 19 | 17 | 14 | 11.5 | 8.5 | 6 |
Alaska Tour Seasons
When is the best time to visit Alaska? Summer is the premier time to tour Alaska by land. Summer days are long, with 20 hours of sunlight on summer solstice on June 21. This core travel season is packed full for wildlife and visitors alike.
Keep in mind that the season is short for Alaska interior tours. Denali National Park is open to visitors from early June through mid-September. The Alaska climate table listed above is for Anchorage, Alaska. There are Southeast coastal and Interior microclimates to consider depending on where you tour Alaska.
Learn More About Alaska's Climate
Find statewide Alaska climate for tables and information to help plan your Alaskan tour at the perfect time.