As a first-time Alaska traveler, with a pending trip rapidly approaching, what is it I hope to see while on a trip north? When I think of Alaska, I envision the classic grizzly bears, glaciers and bald eagles, but I also know there is so much more to look forward to thanks to all the advice I've gotten from the well-traveled team at AdventureSmith Explorations. Thus, this bucket list of must-see's and do's has been compiled with high hopes, but realistic expectations—this will not be my last trip, as Alaska offers so much.
All you need to start checking off this Alaska bucket list is a readiness for adventure.
See which of these makes your bucket list and then join me in checking them off on an Alaska trip or small ship Alaska cruise of your own! We've compiled these top Alaska attractions and experiences to be do-able by the average traveler. No extreme fitness or access required, just a ticket to Alaska and a readiness for adventure.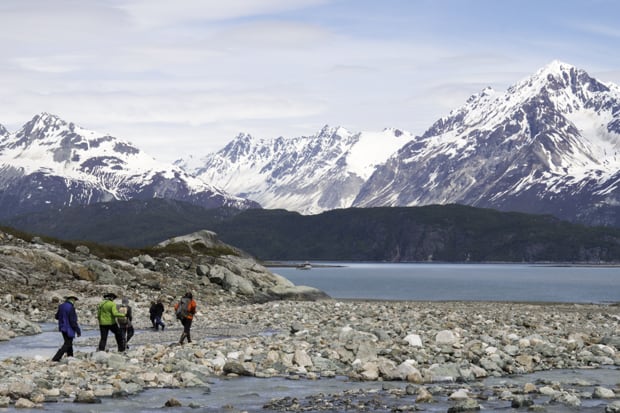 1. See a Grizzly Bear or Brown Bear
Of course, this is number one on the list of Alaska attractions, as many of us dream of seeing Alaska's beautiful and powerful bears—from a safe distance of course. Observing the power and prowess of megafauna is always such an impressive sight and I expect will be especially rewarding with insight on the bear's behavior from a knowledgeable naturalist guide.
Next Level
Seeing a mom and cubs.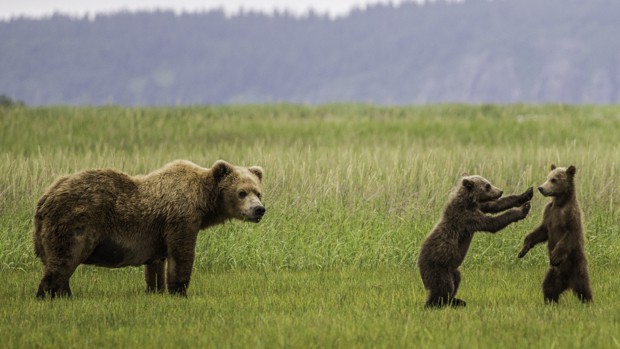 2. Kayak Near a Glacier
The immense, blue and calving glaciers of Alaska are famous. Getting (safely) up close via a small personal-powered vessel such as a kayak is an unforgettably beautiful sight—and sound. I've heard that being in a small kayaking group allows you to enjoy the silence and hear all the cracking and calving sounds of the glacier.
Next Level
Seeing a glacier calve and experiencing the residual wave while in a kayak.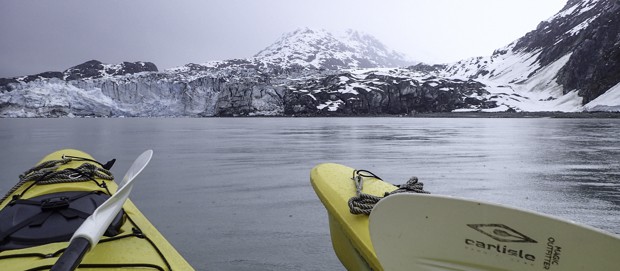 3. Spot Bald Eagles
Supposedly bald eagles are everywhere in Alaska, but for the rest of us spotting one is a rare event you brag about at the dinner table. Seeing these grand birds as common as crows in Alaska would be ahh-so American.
Next Level
Seeing an eagle hunting & swooping up prey.

4. Gaze Upon Denali while Staying in a Wilderness Cabin
Many visitors to Denali National Park never lay eyes on the actual mountain (learn why in this How to Visit Denali blog post), so to be one of the rare few to see North America's highest peak would be a breathtaking opportunity that is entirely possible if you plan your trip right. Staying in a wilderness cabin in the national park where you can see the mountain from your own front porch sounds pretty ideal too.
Next Level
Seeing a sunset or sunrise over Denali.

5. Spot Killer Whales
As a kid that grew up with Free Willy, killer whales have always held a spot in my heart. To witness these powerful and intelligent beings while in their wild, expansive ocean would be truly heartwarming.
Next Level
Seeing a whole pod of orcas in Alaska.

6. Watch the Swaggering Gait of a Moose
If, like me, you've seen the opening scene of Northern Exposure, the early 90s sitcom set in a small Alaskan town, the image of a moose strolling through the town with its clomping feet and grand antlers might be your visual of quintessential Alaska life. Turns out, in places even as urban as Anchorage, this can happen.
Next Level
Seeing a moose swim!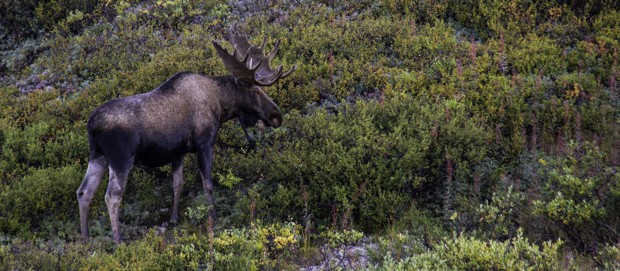 7. Go on a Bushwhacking Hike
Bushwhacking means that there is no trail, and your guide leads the way through the forest. Exploring the untouched Alaskan wilderness with a knowledgeable guide, good hiking/muck boots and some waterproof pants sounds exactly like the remote exploring I want to do to feel fully immersed in nature.
Next Level
Reaching a high point with an epic view.

8. Sail Through an Alaskan Fjord
Because much of Alaska's coastline was carved by glaciers, granite walls are known to tower high, and some U-shaped passages feel barely wide enough for a small ship. I want to sail among these cathedral-like cliffs that inspire a sense of worship, that make you whisper or refrain from mindless chatter altogether. To fully witness a place that forces me to gasp in awe is truly the transformational travel experience that I pine for.
Next Level
Having someone with a beautiful voice sing an enchanting song that echoes through the fjord.

9. Take a Polar Plunge
Growing up on the shores of the alpine Lake Tahoe, I well understand the power of a frigid dip. The boost of energy from the cold is powerful and is a fun way to connect with fellow travelers as it brings everyone together for a common yet usual experience.
Next Level
In the nude!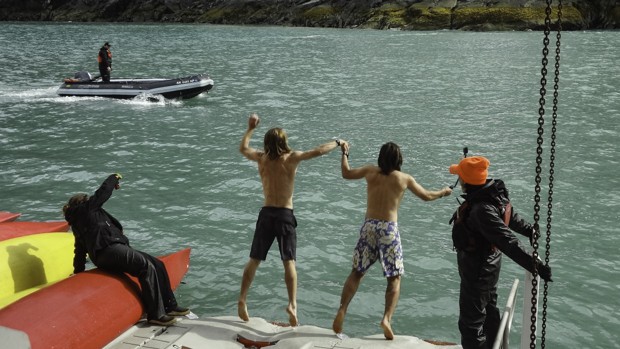 10. Snorkel Alaska Among Unique Cold-Water Sea Life
Can you snorkel Alaska?! Yes! Tropical waters are not the only places to see interesting sea life! What can be seen snorkeling in the Arctic waters of Alaska? Plenty of vibrant sea stars, star fish, crabs, jellyfish, giant clams, a variety of fish, sea urchins and sea cucumbers are some of the possibilities. And yes—you wear a very thick wetsuit.
Next Level
Spotting cold-weather nudibranchs (vibrant and various sea slugs).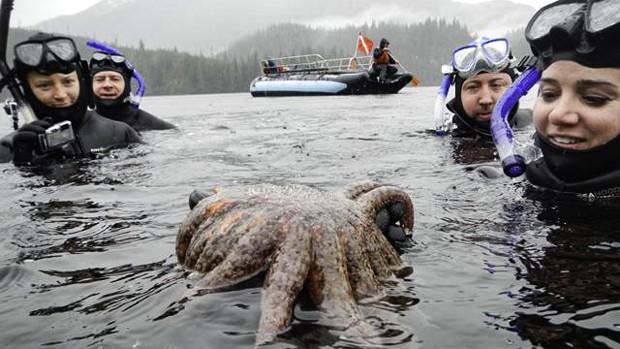 11. See the Northern Lights
The idea of the night sky turning colors naturally is wild to imagine. Those who travel early or late season have the best chances to check this phenomenon off their list as there is more darkness to showcase the lights.
Next Level
Seeing a shooting star shoot through the northern lights.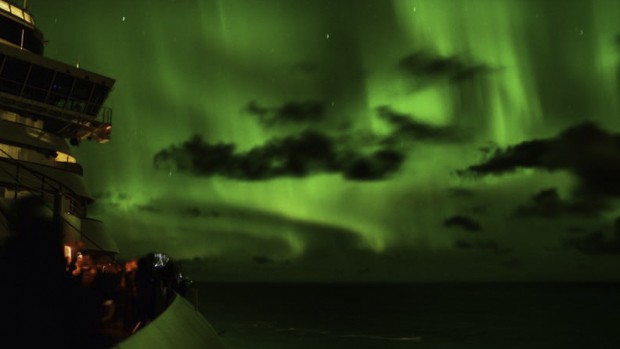 12. Observe Bubble-Feeding Whales
Whales in themselves are magnificent, but a group of them feeding off krill, opening their giant mouths while coming out of the water just seems too magical to be true!
Next Level
Being alongside bubble-feeding whales while in a kayak.

13. Fly in a Float Plane
Alaska is the mecca for seaplanes with so many of its towns and notable sights only accessible from the ocean. And this quintessential Alaskan mode of transportation really gives you some perspective to see all the epic wilderness, dramatic mountains and land formations. Flying above, looking down is an ideal way to get a new outlook on Alaska's grandeur—not to mention the thrill and ease of landing on water.
Next Level
Taking the controls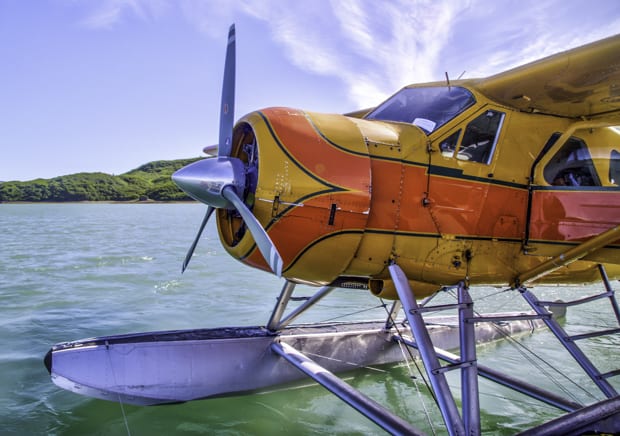 14. Go on a Digital Detox
Yes, this is on my bucket list. I want to fully embrace Alaska's deep wilderness and spotty WiFi. Taking a deep breath and feeding my cells with fresh Alaskan air, being surrounded by expansive forests, glacial waters and wild animals is making me just ache for the remoteness while I write this…
Next Level
Having a day without technology (even a camera) to just be present with the surroundings & to spend silent time sitting in the wilderness being fully present.

15. Visit a Tribal House
Learning about the history and culture is an important way to acknowledge and respect the people of every destination, and this is definitely important in Alaska with the Native culture. What better way to learn about the local traditions of the Tlingit cultures than visiting a tribal house?
Next Level
Learning from a Tlingit elder.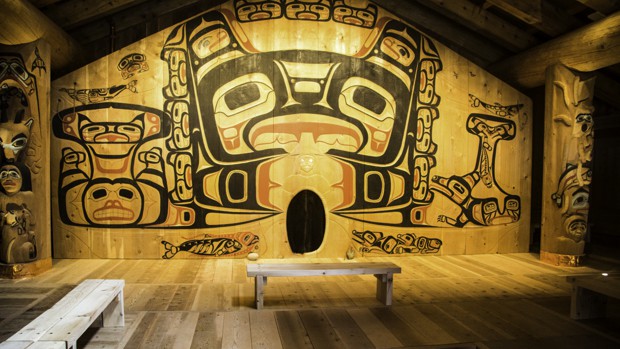 16. Walk Among Totems
The history and mythology depicted on each respective totem would be a unique and powerful way to connect with generations of Tlingit families.
Next Level
Watching one being carved live!

17. Eat Alaskan Crab Legs
Eating sustainably caught, fresh crab legs seems to be one that you can't go to Alaska without doing (if you eat fish of course). Where else can you taste the freshness of mineral-rich waters with the buttery flavor of crab?
Next Level
Enjoying other fresh Alaskan fare, such as just-caught salmon.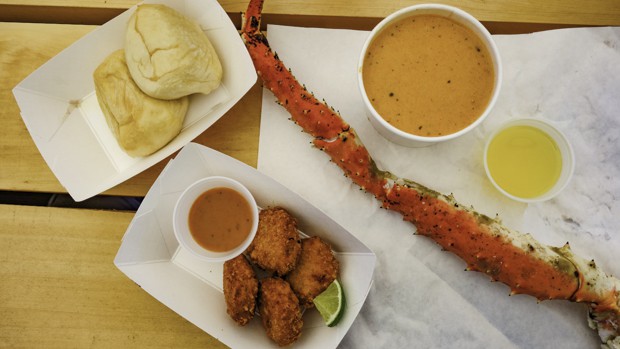 18. Catch a Fish
Alaska is famous for its many fishing experiences, and catching salmon or trout from the legendary banks of the Kenai River or trolling for halibut and rockfish from a skiff or the deck of a small ship in the Inside Passage or Prince William Sound (then feasting on the catch) would be another ultimate Alaska meal.
Next Level
Bringing some home to share with friends.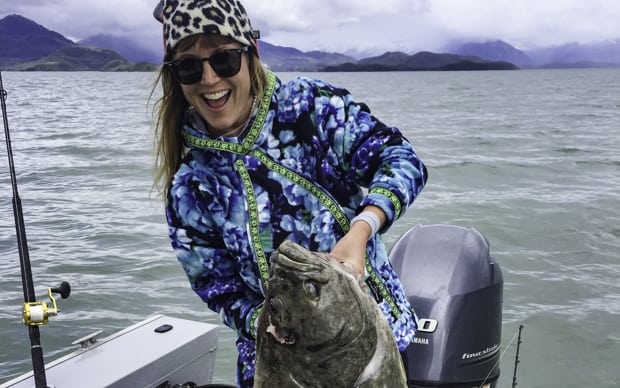 19. Sip a Drink Made with Glacial Ice
Alaskan bartenders, especially those aboard small ships to Alaska with access to remote glaciers, are known to make a specialty polar drink with the clean, nutrient-rich ice from a glacier. Sounds pretty refreshing to me.
Next Level
Getting a "glacial facial" with glacier mud.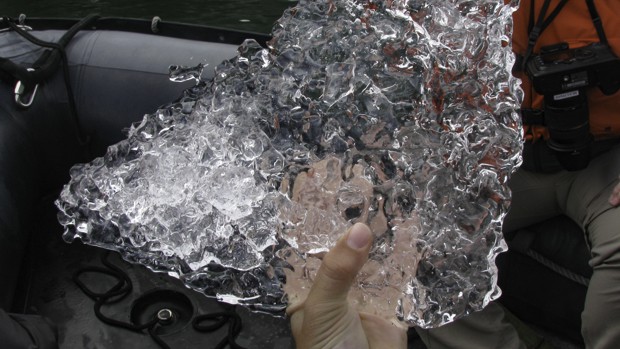 20. Forage with a Knowledgeable Guide
The expansive Alaskan wilderness shares more than epic scenery and charismatic mega fauna, it also contains a wide variety of medicinal and nutritional foods that have been used by the locals for years.
The expansive Alaskan wilderness contains a wide variety of medicinal foods that have been used by the locals for years.
One example of a healthy snack found while bushwhacking through the bush is devil's club, an important herb with the native Tlingit. This medicinal food has been known to aid curing digestive issues, fevers, arthritis, sore throats, diabetes and much more.
Next Level
Visiting a local distillery that makes gin with devil's club.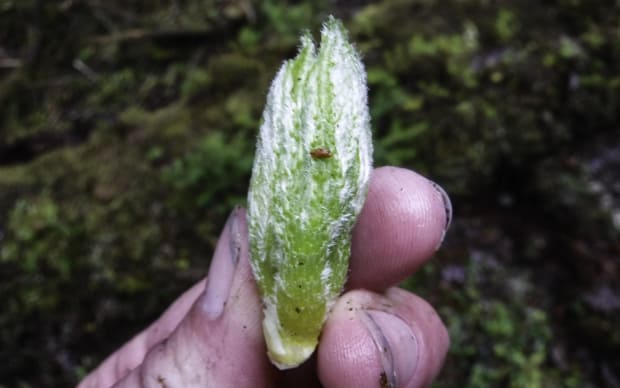 MORE ALASKA RESOURCES:
Alaska Trips
Alaska Trip Reviews
Best Time to Visit Alaska
Alaska Travel Guide
Alaska Small Ship Cruises
Small Alaskan Cruise Lines
Glacier Bay Cruises & Tours
Alaska Inside Passage Cruises
Alaska Whale Watching Cruises
Alaska Yacht Charters
Luxury Alaska Cruises
Alaska Family Cruises
Alaska Cruise Deals
Alaska Tours
Visiting Denali National Park
Alaska National Park Tours

This Alaska bucket list checklist is among AdventureSmith Explorations' extensive AdventureSmith Travel Blogs. Visit our collection of Alaska Travel Guides for even more resources to plan your Alaska trip.