Looking for the best price on an Alaska small ship cruise? Find our selection of Alaska small ship cruise deals, discounts, special offers and money saving tips all in one place. Browse the list of special offers below for the best value Alaska cruise deals on upcoming sailings.
For further savings, and to make sure you select the right trip at the best price, contact our staff of Alaska experts who know the nuances of small ship cruising in Alaska. We not only know the latest and greatest Alaska cruise deals, but also have years of industry experience to get you the best value. Our advice can save you thousands while ensuring you choose the right cruise for your interests, style and budget.
ON THIS PAGE – Alaska Small Ship Cruise Deals:
Understanding Alaskan Cruise Prices
Tips for Booking an Inexpensive Alaska Cruise
Best Value Alaska Cruise Deals Explained
Finding a Last Minute Alaska Cruise on Sale
More Alaska Resources
View All Alaska Cruise Deals

Understanding Alaskan Cruise Prices
When you are looking to get a best price cruise to Alaska, it's enticing to see websites advertising under $1,000 per person for a weeklong cruise. An Alaska small ship cruise price, on the other hand, looks more like $3,000. So what gives? The reality as is that you are comparing two very different products and experiences. In Alaska, big ship vs small ship is a serious consideration in understanding the value of what you are buying. So be wary of hidden fees that might be tacked on to seemingly low Alaskan cruise prices. Aboard a small Alaska ship, excursions, guided tours and activities are included in the published cruise rates.
Read on for our take on booking the best experience, a small Alaska cruise, for the best price. You can find Alaska small ship cruise deals that will get your cost to under $3,000, but you likely won't find significantly cheap Alaska cruises here. That's simply not what authentic Alaska travel is all about. If finding the best, sustainable travel experience of Alaska is your jam… read on! We're here to help you find Alaskan cruise prices that fit your budget and travel style, without sacrificing value, authenticity and fun.
Tips for Booking an Inexpensive Alaska Cruise
Our specialists have lived, worked and guided trips in Alaska for years. Use our expertise to secure Alaska cruise bargains that won't leave you wishing you'd booked another trip. What tips do we recommend to find the best small ship Alaskan cruise deals?
Book early to secure your top choice of ship, cabin and itinerary at the best price.
Last minute Alaska cruise discounts are sometimes available for travelers with flexibility, but most often these cruises will sell out far in advance.
The Alaska season is short, starting in April and ending in September. Mid-summer months are high season with the best prices being offered during the shoulder seasons of April, May and September.
Choose a cabin on the lowest deck for the most affordable rate.
Some ships offer simpler accommodations and amenities, and are therefore more affordable, so if you are looking for the most inexpensive Alaska cruise, opt for a smaller ship without a lot of on-ship upgrades and luxuries.
Finally, think about ports of call. It may be advantageous to choose a cruise itinerary that embarks and disembarks in the same port of call, for example Juneau in Southeast Alaska, which has more options for flights than smaller ports of call. This can help you save on the overall cost of your cruise in the end.
Best Value Alaska Cruise Deals Explained
When defining value, it's about figuring out what's important to you. Often, one of the best ways to secure a best value cruise to Alaska is to go with a group. Just like shopping in bulk can often yield savings, so can traveling with friends and family to secure more cabins on a ship.
Even better? Book a whole ship! Alaska charter cruises are an excellent way to save money. If you have a group of 8-100 guests you can get a great deal on an Alaska yacht charter and often save up to 30% off the individual listed per-person cabin rates.
But ultimately, the best value is about matching your needs with the best possible savings. If you're an avid whale watcher and you secure a good deal on a cruise that's not in-season for whales, then you're not getting the best value cruise to Alaska for your interests. Families will want to review our best Alaska cruises for families, as these will provide more value for your family's needs. Shopping simply for cheap Alaska cruises solely focused on price will often leave you wanting more from your vacation.
Another example when you're looking at value is to consider combining Alaska small ship cruise deals if possible. For example, booking with a group a year in advance for Alaska travel in May could equate to a best value Alaska cruise deal since you could get both early-season pricing, group discounts and early-booking deals. Availability always comes into play, so contact our Alaska cruise deal experts to learn how to save.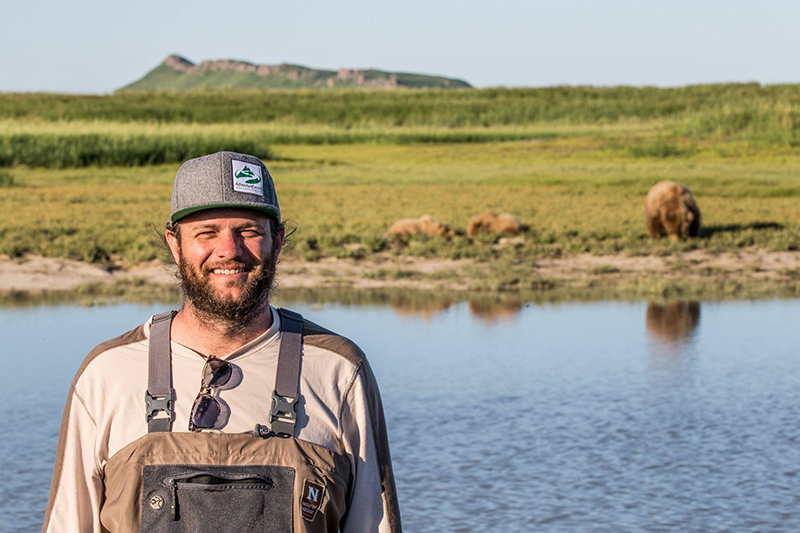 Make It Happen
Subscribe to stay in the loop on Alaska
& save when you go.
Finding a Last Minute Alaska Cruise on Sale
Looking for last minute Alaskan cruises? While our best advice is to book early, we often can still find space and savings for those looking to book their cruise close to departure. Booking a last minute Alaska cruise can be exciting, especially when you have our expertise on your side. Use the filters below to sort our deals by year to narrow down your search to hone in on last minute Alaska cruise deals. Or browse all of our available small ship cruise deals worldwide for more options.
Take note that Alaska's cruise season runs April through September, so checking back on this page around those months will yield more results. In October, for instance, there will be no last minute Alaskan cruises on sale! But in April, you will likely find a few last minute booking options.
MORE ALASKA RESOURCES:
Alaska Small Ship Cruises
Alaska Yacht Charters
Luxury Alaska Cruises
Alaska Cruise Guide
Small Ship Alaska Cruise Reviews
Best Alaska Cruises for Families
Small Alaskan Cruise Lines
Glacier Bay Cruises
Alaska Inside Passage Cruises
Alaska Whale Watching Cruises
Alaska Trips
Alaska Tours
Visiting Denali National Park
Alaska National Park Tours
Best Time to Visit Alaska
View All Alaska Cruise Deals
Check back often for the latest up-to-date Alaska small ship cruise deals. Our offers are constantly being updated. From child and solo traveler savings to early-booking bonuses and last minute Alaskan cruise deals, we have the best value Alaska cruise deals continually refreshed for you.