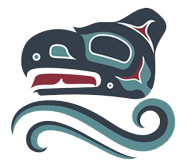 Alaskan Dream Cruises explores Alaska through the lens of authentic Alaskans. By meeting and spending time with real Alaskans, Alaskan Dream guests experience an unfiltered Alaska.
Alaskan Dream Cruises History
Allen Marine, the parent company of Alaskan Dream Cruises, pioneered aluminum high-speed passenger vessels with water jet propulsion systems. The company was started 1967 by Bob and Betty Allen with deep Alaskan roots running through exploration, industry and the Tlingit Kaagwaantaan Clan. The company began multi-night Alaskan cruises in 2010 after they acquired two former Cruise West small ships and a high-speed catamaran formerly operated by Glacier Bay Tours and Cruises.
Alaskan Dream Cruises
Alaskan Dream Cruises operates intimate, newly renovated small ships ideally suited for exploring off the beaten path.
Thoughtful handcrafted itineraries include marquee attractions like Glacier Bay National Park, Tracy Arm and Misty Fjords plus rare, out-of-the-way places like Kasaan, Kake, Thorne Bay and a private calling at Hobart Bay. Explore the Alaska less traveled on itineraries that spend more time in those rare, authentic places with extraordinary scenic qualities, historical significance and abundant wildlife. Enjoy at least one and sometimes two intriguing shore excursions in each port of call that showcase true Alaskan adventure and colorful native heritage.
Alaskan Dream has gathered Alaskan experts to travel with you on board and ashore. They boast years of experience as naturalists, educators and authors.
Alaskan Dream Cruises was conceived with the notion that travelers come to Alaska in search of a deep personal connection with the true Alaska. To that end, Alaskan Dream has gathered Alaskan experts to travel with you on board and ashore. They boast years of experience as naturalists, educators and authors and are well versed in everything from environmental science to marine biology. Whether they're recapping the day's highlights at a nightly Social Hour or taking you on a muskeg or rainforest hike, their enthusiasm for Alaska makes Alaskan Dream's cruises more rewarding.
Alaskan Dream Cruises & AdventureSmith Explorations
The Alaskan Dream was one of the initial Glacier Bay Tours boats. When AdventureSmith Explorations founder and president Todd Smith worked in Southeast Alaska, everyone knew Allen Marine because of his high-speed catamarans. They had an established presence of twenty years' experience and the infrastructure required to run day tours in towns. When Alaskan Dream Cruises introduced itself as an overnight small ship cruising company, Todd knew their background, knowledge and experience was a recipe for success

Why Choose Alaskan Dream Cruises
Choose Alaskan Dream Cruises if you are seeking an easy adventure that explores authentic Alaska with a focus on small town ports, wilderness, history and culture. It is through the beauty of her people that Alaska reveals her true magic. Alaska's culture is alive and well aboard Alaskan Dream Cruises. Read more our list of the best small Alaskan cruise lines.