An Alaska Inside Passage cruise is the most iconic way to explore Alaska. Cruises along this coastal route sail amid steep, irregular coastlines, dramatic tidewater glaciers, dense evergreen forests and abundant wildlife. Many towns here have no major in-roads, so visiting by ship is not only the best way to see them—it's also the only way. Read on to learn more about the Alaska's Inside Passage and how get aboard an Inside Passage cruise.
What Is Alaska's Inside Passage?
The Inside Passage is a coastal route for ships and boats. Virtually all Southeast Alaska small ship cruises sail in the Inside Passage, so the terms "Southeast Alaska" and "Inside Passage" are pretty much synonymous when it comes to cruising.
During the Klondike Gold Rush, the Inside Passage was popular for American prospectors seeking gold, but today its popularity remains for tourism and commercial fishing. It's now by far the most popular destination to take a small ship Alaska cruise thanks to its protected waters, interesting geological features and abundant wildlife.
Where is Alaska's Inside Passage?
The greater Inside Passage extends as far south as Olympia, Washington, but the northernmost section of the route is in Alaska. The Alaska portion extends 500 miles from north to south and 100 miles from east to west. It begins in Ketchikan in the south and runs to Skagway in the North. The area encompasses 1,000 islands, 15,000 miles of shoreline and thousands of coves and bays, many protected from the Pacific Ocean by the Alexander Archipelago. Prefect for small ship cruising,
Inside, Inner or Inland Passage Alaska?
Take note that many travelers mistake the name to be the Inland Passage Alaska, or even Inner Passage Alaska or Alaska Passage. So next time you hear about an Alaska Inland Passage cruise, just know the person is referring to an Alaska Inside Passage cruise.
A good way to remember the region's name is to think of it as cruising "inside" the Alexander Archipelago (between the islands and the main shore), not "inland." There's not much "inland" about Alaska Inside Passage cruises as they mostly hug the shoreline due to impassable terrain as you head farther east from the shore.
Some travelers may also confuse the area with the Alaska Marine Highway used by the ferry systems, but our overnight cruises are much more immersive than these to/from transportation services. No matter… whether you call it Inland Passage, Inner Passage or simply the Alaska Passage, most travelers will catch your drift!
Key Ports & Places on an Alaska Inside Passage Cruise
At the northern reaches of the Alaska Inside Passage are the small towns of Skagway and Haines located up the Lynn Canal. These two towns are not the most commonly visited on Alaska Inside Passage cruise routes, so be sure to look for them in an itinerary if you wish to visit these historic places.
At the southern end of the Inside Passage are Ketchikan and Misty Fjords National Monument, a spectacular 2-million-acre wilderness preserve surrounded by 3,000-foot vertical cliffs, glacial fjords and cascading waterfalls. While you can take a Misty Fjords boat tour on a day trip, nothing compares to the broader experience of sailing farther up the Inside Passage.
Up and down the Alaska Inside Passage are dozens of glaciers, fjords, islands and towns including Juneau, Alaska's capital city; Tracy Arm; and Sitka, the former capital of Russian America. Designated bear viewing is available at Anan Creek near Wrangell and at Pack Creek Bear Sanctuary on Admiralty Island near Juneau. Many travelers seek to do the Inside Passage with Tracy Arm Fjord (about 45 miles south of Juneau) due to the twin Sawyer Glaciers (North and South Sawyer), but nearby Endicott Arm and its Dawes Glacier are also spectacular. Many Inside Passage cruise routes will include them both!
Cruise itineraries here include a mix of these ports and places, and routes can really vary by cruise line and the timing of your Inside Passage trip. Ask one of our experts about what might be the best small ship Inside Passage itinerary for your needs. Southeast Alaska small ship cruises are our specialty and our team of specialists have collectively been to every port.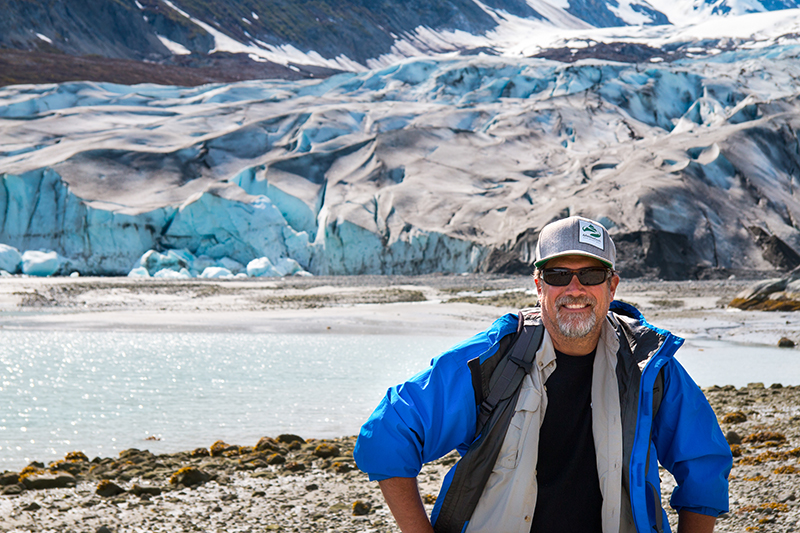 Ask an Inside Passage Expert
You have questions. We have answers.
Inside Passage vs Glacier Bay
Just to the east of Lynn Canal on the northernmost end of the Inside Passage Alaska is the famed Glacier Bay National Park. To experience the park, you need to technically sail out of the Inside Passage coastal route, and into Glacier Bay. Many Inside Passage cruise itineraries will explore both Glacier Bay and the Inside Passage, spending two to three out of eight days within the national park.
In fact, about two-thirds of the Inside Passage cruise itineraries listed on this page include Glacier Bay. But note that there are some cruises that spend their entire journey only within the park. See our Glacier Bay cruise routes to be sure you access this national park if it's on your must-see list.
The main difference of Inside Passage vs Glacier Bay (if you aren't going to have them both in your cruise) is visiting towns and cultural interaction. Glacier Bay is an uninhabited national park that offers the epitome of remote wilderness and solitude. Yet the Inside Passage has glaciers in many other locations and remote solitude in many bays and coves. So you don't have to go to Glacier Bay to see glaciers!
The Smallest Boat Cruising the Inside Passage
Since our team at AdventureSmith Explorations specializes in small ships, we often get asked about the smallest boat in the Inside Passage. Cruise ships in the Alaska Inside Passage are a wide range of sizes, with big ships reaching the thousands of passengers. But the most common small ship Inside Passage size is under 20 guests, with ships in the 50-100 range also being common.
The smallest boat offering Inside Passage cruises is the 8-guest Westward. The Westward and a few other 12-guest Inside Passage cruise ships are particularly great for Alaska yacht charters, or a more intimate experience with fellow travelers. The largest ship on our curated Inside Passage cruise itineraries are the 100-guest identical sister ships National Geographic Venture and Quest.
Find Your Inside Passage Ship
Filter by size and type
Whether you choose the smallest boat or a larger expedition ship is up to you and your group's travel needs. We're here to help you decide and select your Inside Passage cruise small ship route and boat.
Alaska Inside Passage Excursions
Alaska Inside Passage excursions off the ship are a big part of the day when you are small ship cruising. Being off the ship exploring actively and intimately is a hallmark of any itinerary AdventureSmith Explorations offers worldwide. And an Alaska Inside Passage cruise on a small ship is no exception.
On an Inside Passage cruise, spend your days hiking, kayaking, stand-up paddleboarding, going on Zodiac and skiff rides to spot wildlife, and even snorkeling and fishing on select itineraries! Beachcomb, forage, explore small towns, cruise Misty Fjords, visit tribal houses and more on our small boat cruises in Alaska Inside Passage. Most often these shore excursions are included in the cost, another bonus of choosing a small ship cruise!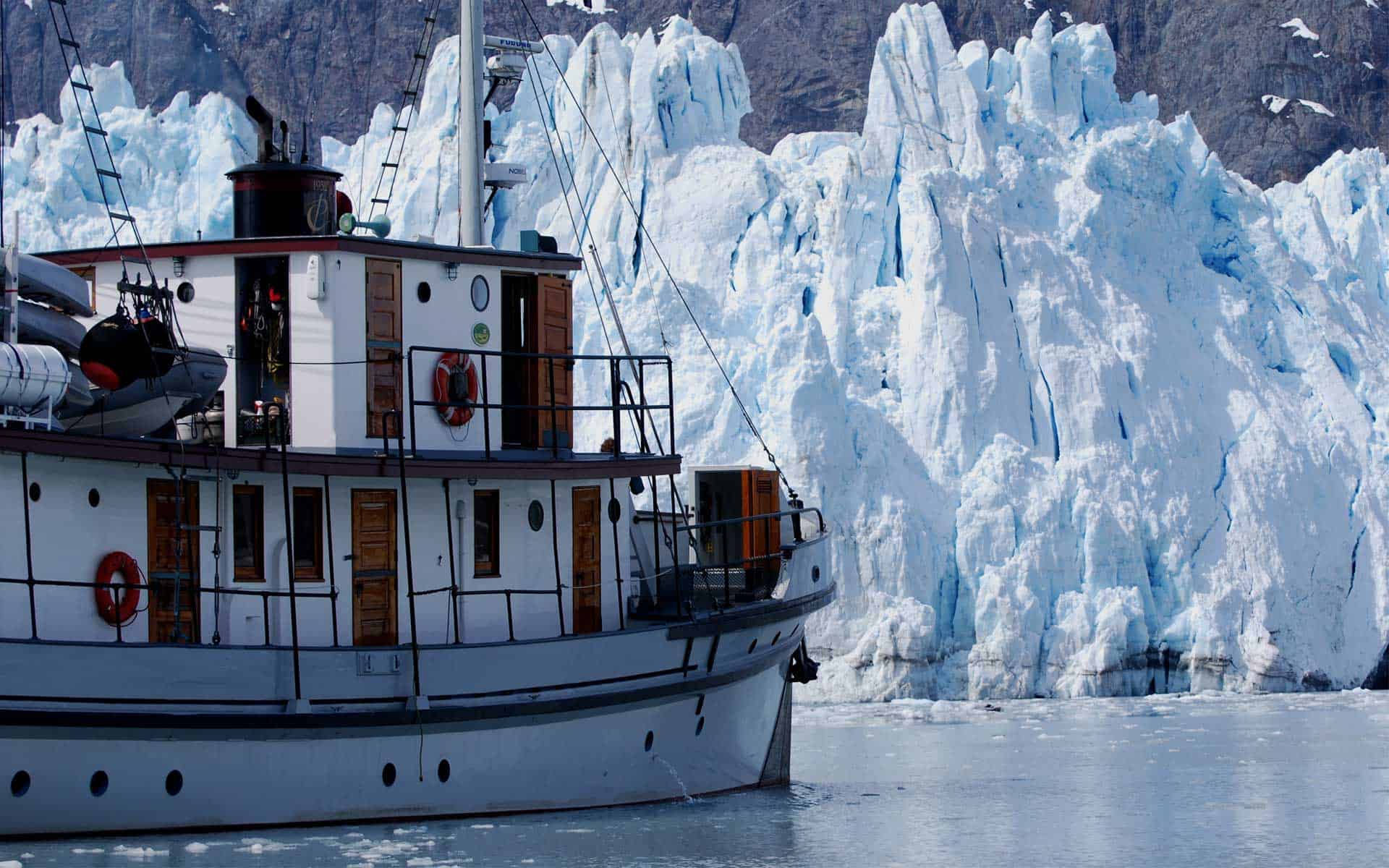 You Could Be Here!
Start planning today
MORE ALASKA RESOURCES:
Alaska Small Ship Cruises
Alaska Yacht Charters
Luxury Alaska Cruises
Alaska Cruise Guide
Alaska Cruise Deals
Small Ship Alaska Cruise Reviews
Best Alaska Cruises for Families
Small Alaskan Cruise Lines
Glacier Bay Cruises
Alaska Whale Watching Cruises
Alaska Trips
Alaska Tours
Visiting Denali National Park
Alaska National Park Tours
Best Time to Visit Alaska
All Small Ship Inside Passage Cruises
Find and filter below all the Inside Passage cruise routes aboard small ships. These cruise tours include excursions and expert guides to enhance your experience. Search by your travel dates or price range to find your best Alaska Inside Passage cruise. We're ready to help you plan your Inside Passage trip.