Adventure Specialist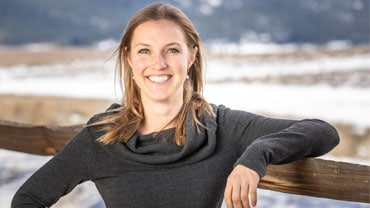 Lauren loves to talk travel, both by diving down the research rabbit hole and experiencing it for herself. Her passports tally over 80 countries and her years of travel industry work (including 6 years on cruise ships worldwide, ticking all 7 continents before age 30) make her a knowledgeable and inspiring travel planner.
In her role as Adventure Specialist, Lauren enjoys a full 360-degree process: planning and selection, packing and preparation, and sharing stories afterward. "Having clients share their excitement with me and send a photo or tell me about a memorable experience on their trip makes my day!"
Lauren's experience in far-flung destinations, such as Antarctica and the North Pole, has given her a confidence that she enjoys sharing. "It's also great helping people become more comfortable traveling to destinations that they are unfamiliar with, out of their comfort zone or that they have a hard time navigating by themselves because of all the different options or logistics involved." Lauren looks forward to visiting Egypt and Japan for the first time, and returning to the Alps, Patagonia, Kilimanjaro, New Zealand and Corsica with new trekking goals in mind.
When she's not researching trips, ships, lodges, destinations and operators, Lauren grounds herself in the Lake Tahoe lifestyle: hiking, snowboarding, biking, paddling, backpacking and barbecuing. Her local adventures center around her dog Rubi (short for Rubicon, her favorite local trail). And she appreciates working in Tahoe with the AdventureSmith crew: "I am so impressed with what everyone brings to the table at AdventureSmith. We have such a supportive team and I am constantly learning from everyone, every single day."
What destination are you curious about that will spark Lauren's next investigation?