Adventure Specialist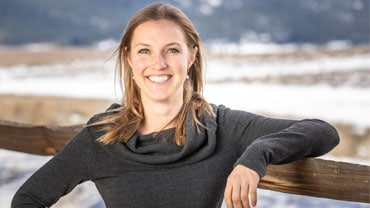 Lauren brings years of customer service and tourism expertise to the office staff and valued clients of AdventureSmith. Her first trip abroad was to study sustainable tourism in the jungles of Belize, and she has since worked at a boutique eco-hotel, taught snowboarding, guided kayak tours and traveled the high seas for six years while living and working on cruise ships.
Her myriad travel experiences include skydiving in Hawaii, scuba diving in Komodo, bathing in the mud of the Dead Sea, biking around Scandinavia, celebrating the New Year under Antarctica's never-setting sun, ice-climbing glaciers in Alaska, watching flumes of lava flow into the ocean off the Hawaiian coast and sailing by the glowing Stromboli volcano after surviving two weeks of a cruise ship dry-dock in an Italian shipyard.
Although Lauren admits to falling in love with almost every place she visits and declaring she could live in each one, over 80 countries later she has realized that Tahoe is home. Her California roots extend back to her Environmental Science degree from UC Santa Barbara, and while her big cruise ship days brought an array of adventures and countless close friends from around the world, she is now looking forward to exploring all of the beauty and adventure Tahoe and small ship cruising have to offer.