AdventureSmith Specialist Arielle Lightcap reviews Explora Sacred Valley, a lodge-based trip exploring the heart of Peru's iconic valley. Below her written trip review, find more Explora Sacred Valley reviews as testimonials written by our travelers.
If you're considering a stay at the Explora hotel in the Sacred Valley, let my review help guide your experience. I traveled there as a single traveler keen to explore Machu Picchu in an immersive way, but what I found was an even greater adventure beyond the citadel—and a sense of connection to this very special region of Peru.
ON THIS PAGE – Explora Sacred Valley Reviews:
Location & Logistics
Tips for Choosing Your Room
My Review of the Food
What Activities I Did
Visiting Machu Picchu from Explora
Comments & More Explora Sacred Valley Reviews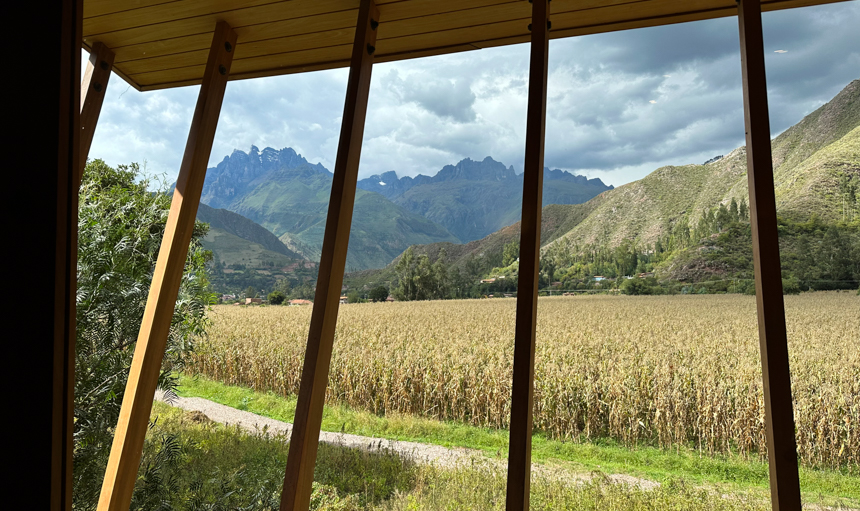 Location & Logistics
The lodge is situated just outside of the village of Urquillos, which is about an hour-and-a-half drive from Cusco. It is surrounded by fields that are actively harvested by townspeople that you will see working each day. To understand the experience at this lodge though, it's best to first understand the lay of the land and typical logistics for travel in this region. You can learn more in our detailed How to Visit Machu Picchu and Best Way to See Machu Picchu posts. But in short, here's how it goes:
Anyone traveling to Machu Picchu will pass through the Sacred Valley from Cusco by car to reach Ollyantaytambo, where they then must take a train to Aguas Calientes and then a bus up to Machu Picchu from there. Many of AdventureSmith's Machu Picchu trips utilize lodges in the Sacred Valley and Aguas Calientes to break up the long journey and, of course, also experience the beautiful Sacred Valley.
Explora, on the other hand, is more of a one-lodge basecamp in the heart of the valley. I enjoyed this aspect since I could unpack my bags for the duration of my 4-night stay rather than living out of my suitcase. The lodge is about an hour from Ollyantaytambo, so your Machu Picchu visit will typically be a long day with an early start. But the benefits outweighed that for me.
Choosing Your Room at Explora Sacred Valley
Each of the guest rooms are positioned to view the mountain peaks behind the lodge. The 2nd floor rooms offer the best views since they are elevated above the corn fields. I chose a Standard Room with a king bed. As a solo traveler, this was all I needed. Suites are simply larger variations of the same style room. In viewing both room types, the only notable difference to me was that the shower and tub were in separate spaces, and suites have a couch in addition to just more space. Standard Rooms also offer twin bed configurations, while Suites only have a king. Both have showers and jetted tubs. Overall, the property felt very accessible with the shower design being walk-in and plenty of ramps to access the second floor.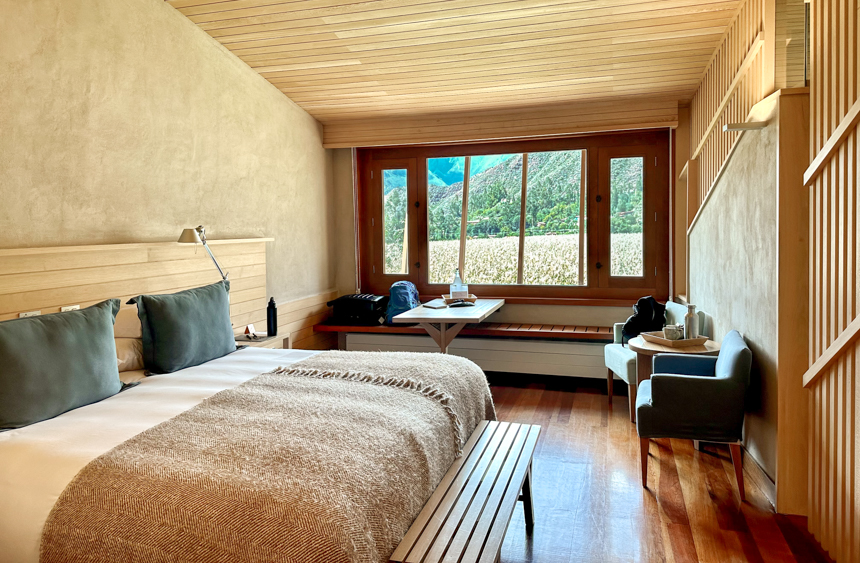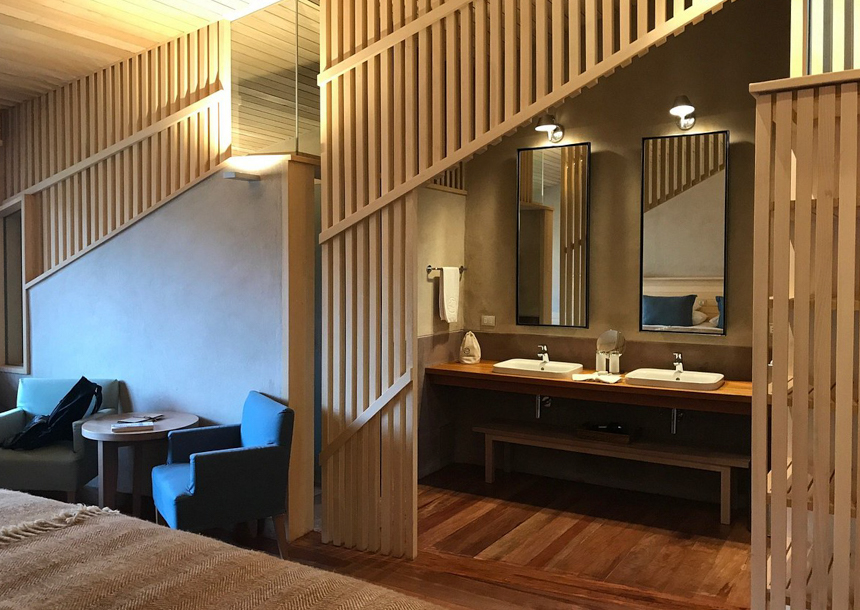 My Review of the Food
Dining at the lodge is just as much a part of the experience as the explorations themselves. The menu was developed by renowned Peruvian chef Virgilio Martínez and is inspired by the Andes and its diversity of products, ingredients and traditions. Even oatmeal here was a standout.
The dining area features art and even specimens of the ingredients used in the meals. As someone who appreciates food, I found this to be a nice touch to further connect with the region's cuisine. All this combined with the view of the corn fields and mountains made for a stunning and peaceful experience. I always sat in the same spot during my stay to watch the farmers harvest. And enjoyed eating the bounty in dishes like corn ceviche, salads with corn milk dressing (delish!) and purple potato bread served at each meal.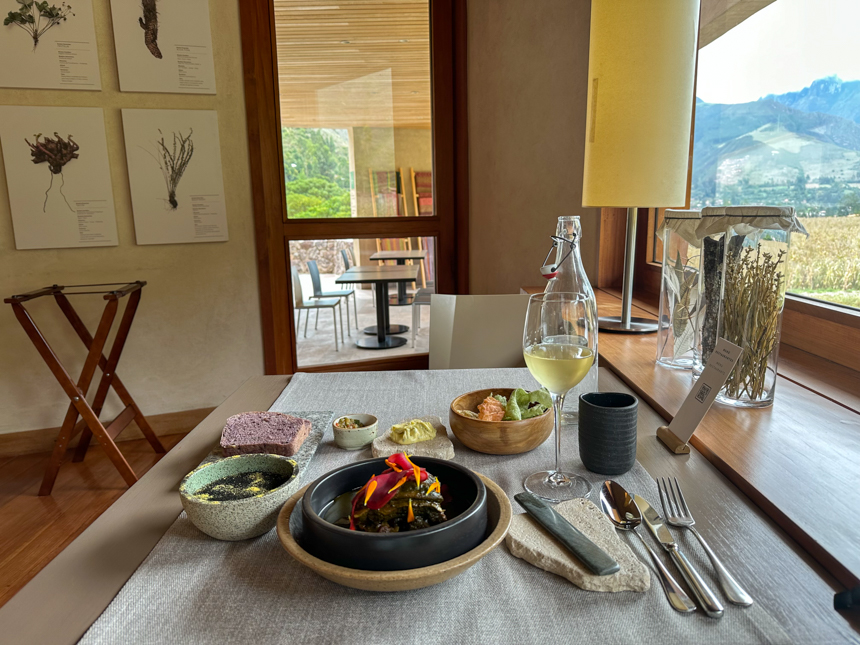 On the occasions I was away from the lodge for lunch, they would pack my food in a reusable metal cannister that I would then carry in my own backpack. One day, our guide packed a hot soup for us to share. On the days we dined out in the elements, our food felt intentionally chosen for the location.
And my first night at the lodge was especially a treat. After a long morning of travel and afternoon exploring, I enjoyed a traditional Andean BBQ in the courtyard by the pool. It was a fun combination of outdoor dining plus cultural performances and traditional music. I had only been at Explora Sacred Valley for half a day, but I felt like I was home.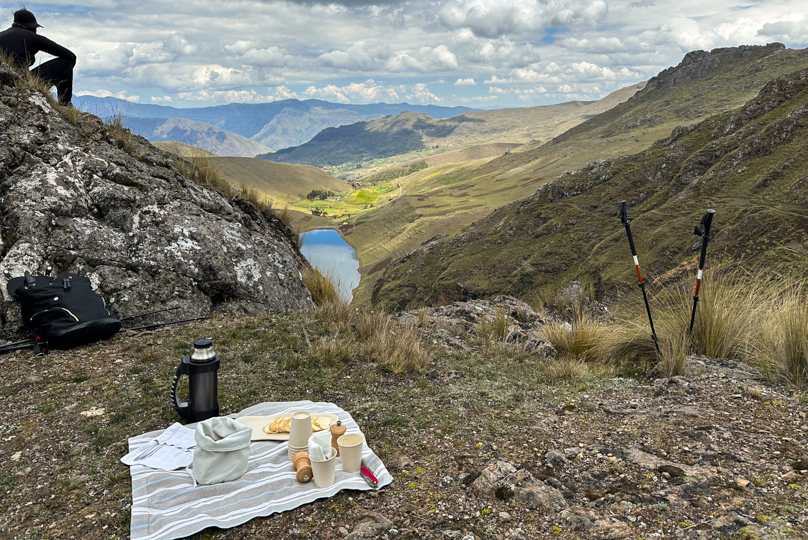 What Activities I Did
Once you arrive at the lodge, you can immediately start exploring if you arrive by their recommended mid-morning timing in Cusco. In my case, I was able to join the Moray y Salineras overland afternoon exploration, which included a visit to the circular terraces of Moray as well as a trip to the Maras open-air salt pools. Moray was once used by the Incas as agricultural laboratories for the empire's crops, and it's one of the best-preserved archaeological sites in the valley.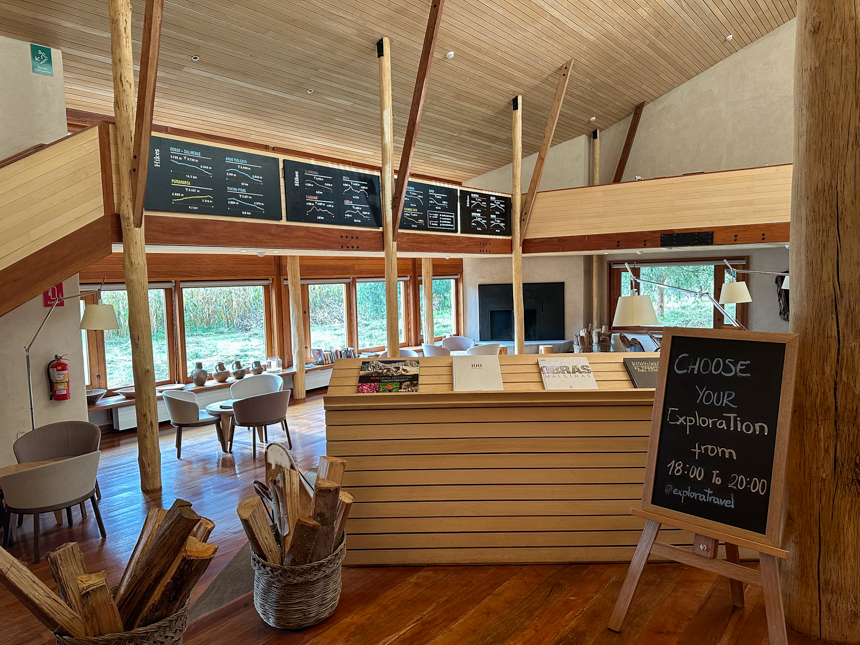 Back at the lodge that first night, I met with one of the Explora guides to discuss what I might like to do the following day. There are so many activities to choose from so it's helpful to get a detailed description from someone who has done the explorations firsthand.
The next two days consisted of a couple of easy hikes and one moderate hike. The moderate hike was more on the challenging side, which I was happy with. Something I found to be special about Explora's program is the authenticity and ability to visit remote regions. During each of my hikes, there were no other tourists around, only shepherds and other local people traveling from place to place.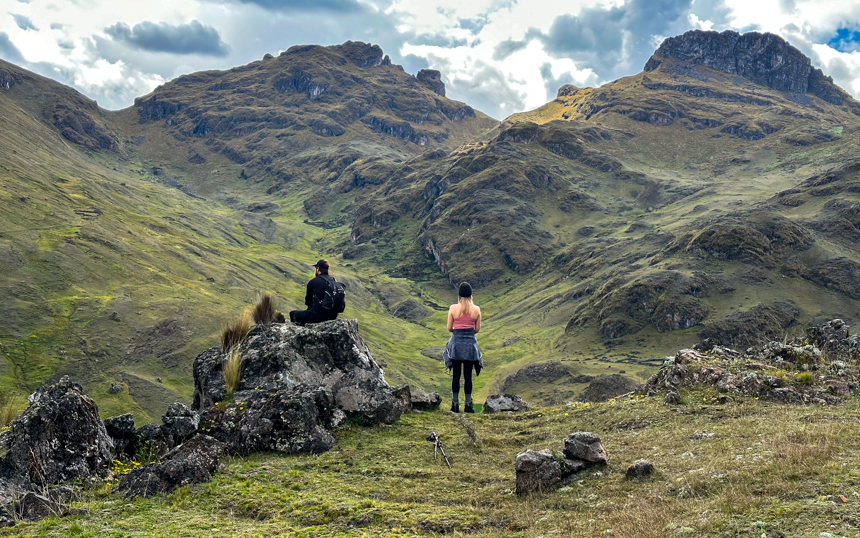 While I mostly chose hikes, there are so many more options to suit any traveler's taste. Overland trips by van are the most efficient to hit the highlights, but you can also bike (I heard e-bikes are coming soon) and even do high-mountain ascents with crampons. On the property there is also a pool and spa area that was very enjoyable after my long days of exploring.
Visiting Machu Picchu from Explora
Since Machu Picchu is the reason most travelers come to the Sacred Valley, Explora offers a full-day exploration there. Be prepared for a long day that involves transportation by car, train and bus, though this is not unusual as travel to Machu Picchu on any Peru tour always requires this kind of effort.
But do know this: If you are set on doing some of the challenging hikes at Machu Picchu: It is not possible to arrange either the Huayna Picchu or Machu Picchu Mountain hikes if you stay at Explora. This is definitely a negative for travelers that want to have a second entry to the citadel. However, I have had plenty of clients who are not interested in the hikes, so Explora's one-day, three-hour entry has been enough. And it was for me too.
For travelers who want to do a hike, I recommend doing Machu Picchu before going to Explora. It's called Explora Sacred Valley, not Explora Machu Picchu, for a reason. They actually didn't even used to have a day trip to Machu Picchu, but guest interest warranted they add one to their explorations. The explorations offered are more about the Sacred Valley.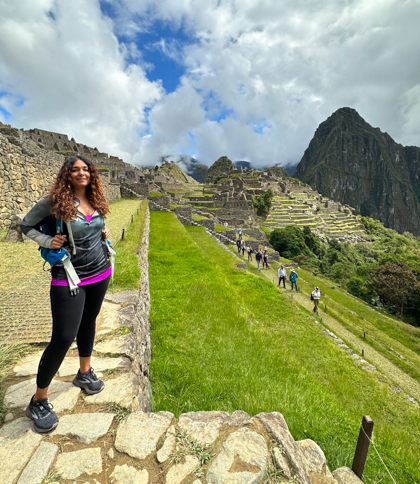 The day I visited the citadel, I was the only guest from the lodge signed up, so it was just me and my guide. Because of this, I was given the option to hike back down to Aguas Calientes after my visit rather than taking the bus. This kind of flexibility makes the Explora experience unique. It felt like I was visiting the citadel with a local friend so I could tailor my experience to what I was feeling. Back in town, I had a nice lunch at a local hotel and walked around until it was time to begin my journey back to the lodge.
On my final day at Explora, I was also able to choose a morning excursion since my flight left Cusco after 5pm. I opted to double back to Ollantaytambo. Since I'd only passed through it on my Machu Picchu day, I was able to revisit this quaint town to see the ruins and also stop into a local's home where they were raising guinea pigs. These local connections are another bonus of the personal Explora guide experience. It was a nice way to wrap up my stay before departing for the next leg of my adventure.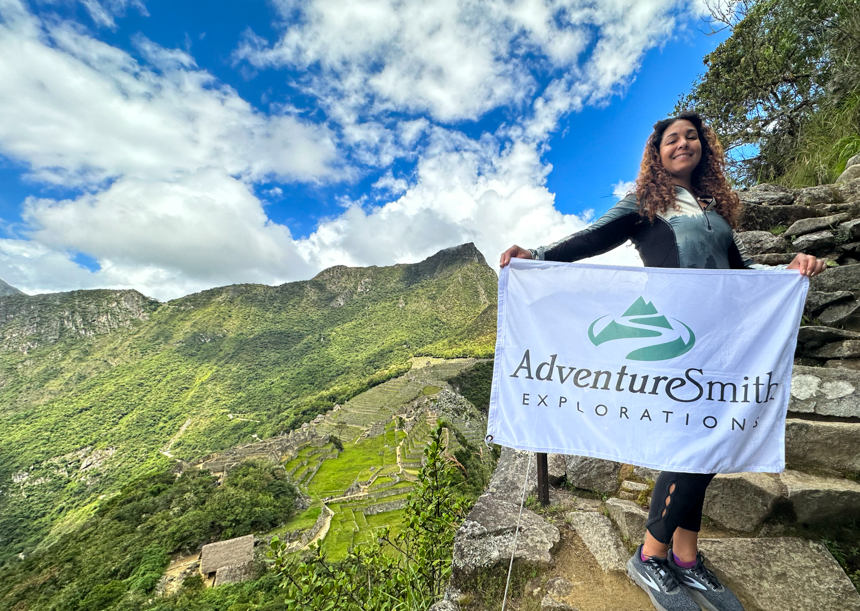 Explora Sacred Valley is the perfect venue for truly immersing yourself in the Andean way of life. Even your tastebuds will have their own local experience. If your desire is to challenge yourself each day, you can. If your idea of the perfect trip to this region includes visiting the highlight sites with expert and personable guides, Explora Sacred Valley can deliver this. You might go to the Sacred Valley with only Machu Picchu in mind, but there is so much more to this very special region of Peru and staying at Explora Sacred Valley allowed me to see it.
Comment with your own Explora Sacred Valley reviews or view testimonials from our traveling clients who've stayed at Explora and other Sacred Valley lodges.
For more photos from this Explora Sacred Valley trip view my Facebook album on AdventureSmith Explorations' Facebook page.