AdventureSmith Explorations Founder & President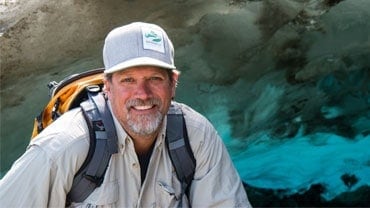 As founder and president, Todd puts the "Smith" in AdventureSmith Explorations. Todd has traveled throughout the world working as a guide and manager for small ship cruise lines and prominent ecotourism operators. As a recognized industry leader in small ship cruising, Todd has been featured on television shows such as Lonely Planet and Jack Hanna's Animal Adventures.
He has 10 times been named a Top Travel Specialist on Condé Nast Traveler's Annual Top Travel Specialists List (most recently in 2023), and he has been a guest lecturer at the Seminar for Thematic Cruises and Ecological Tourism in the Sea of Cortez, Outside Magazine's IATOS World Congress on Adventure Tourism in Chicago and the REI Flagship Travel Show in Seattle.
Todd is experienced in a wide range of disciplines relating to adventure travel: guest services, guide and safety training, natural history interpretation and the development of sustainable tourism. He currently serves on the board of IGTOA (International Galapagos Tour Operators Association) and is an avid advocate for sustainable travel initiatives worldwide.