AdventureSmith Explorations Founder & President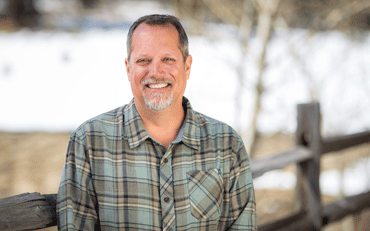 As Founder and President, Todd puts the "Smith" in AdventureSmith Explorations. Inspired by his grandfather to camp in the woods and travel the world, his wanderlust started early. A cancer diagnosis and subsequent treatment changed Todd's outlook on life, instilling at an early age a precious perspective to treasure friends and family and live life to the fullest.
Launching his career as a naturalist guide in Alaska and Baja California, Todd gained firsthand experience operating expedition cruises and learned what it takes to exceed traveler expectations. He was instrumental in pioneering early adventure cruises with Zodiacs, kayaks and professional expedition leaders.
"I quickly realized after my first summer sailing in Alaska's Inside Passage that small ships allowed ordinary travelers to have extraordinary experiences," he says. "Paddling in front of a tidewater glacier or being surrounded by a pod of whales can be a transcendent experience. Once this happened, guests were hooked, and it was easy to help them care about the destination and the planet."
Connecting travelers to the wilderness and conservation became his lifelong passion.
Todd continued exploring his career path working as a general manager for a prominent operator led by a founder of the International Ecotourism Society. With the realization that small ships were inherently low impact and a desire to make his own mark on the industry, in 2003 Todd founded AdventureSmith Explorations with the goal of combining small ship cruises with the tenets of sustainable travel.
Fast forward 20 years, and AdventureSmith is the global leader in adventure cruise vacations, and Todd is a recognized industry leader.
He has been named a Top Travel Specialist on Condé Nast Traveler's annual Top Travel Specialists List 10 times (most recently in 2023), and has been featured on television shows such as Lonely Planet and Jack Hanna's Animal Adventures. He's been a guest lecturer at the Adventure Travel Show, Adventure Travel World Summit and the Alaska Travel Industry Association Annual Conference. And he's an elected board member of IGTOA (International Galapagos Tour Operators Association) and an advocate for sustainable travel initiatives worldwide.
Todd lives with his wife, children and golden retriever in the mountains near the north shore of Lake Tahoe. He is an avid skier, mountain biker, boater, golfer, traveler and philanthropist.
"Getting to travel the world and return home to Lake Tahoe is an obvious benefit of my role at AdventureSmith," he says. But his favorite thing about his job is the people.
"When I founded AdventureSmith, I believed that the expedition cruising product was our biggest asset. We were on the forefront of a travel revolution, and it was so exciting to be a part of it. Now I realize it's the genuine relationships—built on mutual respect and effective communication—with our clients, staff and operator partners that are the most important aspect."
Todd is indeed the ultimate connector: most notably for matching travelers and small cruise operators through his detailed, personalized vetting process. But this magnetic quality also extends to his staff, who credit him for connecting them to each other, the world and a career they can be passionate about.