Find your small ship Alaska cruise for 2023 or 2024 here. Read on for our annual round-up of new small ship Alaska cruises—including the best small ship Alaska cruises in 2023 and 2024, plus what's on sale.
Small ship Alaska cruises in 2023 and 2024 feature a variety of new itineraries, including a novel winter itinerary. Small ship cruises in Alaska 2023 will also stretch farther, with a few new Northwest Passage itineraries cruising the length of Canada's northern coastline. The small ship Alaska cruise 2023 season will top small Alaska cruises in 2022 as the longest season yet, spanning April to October plus February and March of the following year.
Read this guide or skip straight to our below selection of 2024 and 2023 Alaska cruises, then grab your calendar and contact an Adventure Specialist to reserve your space aboard one of these small ship Alaska cruises in 2023 or beyond.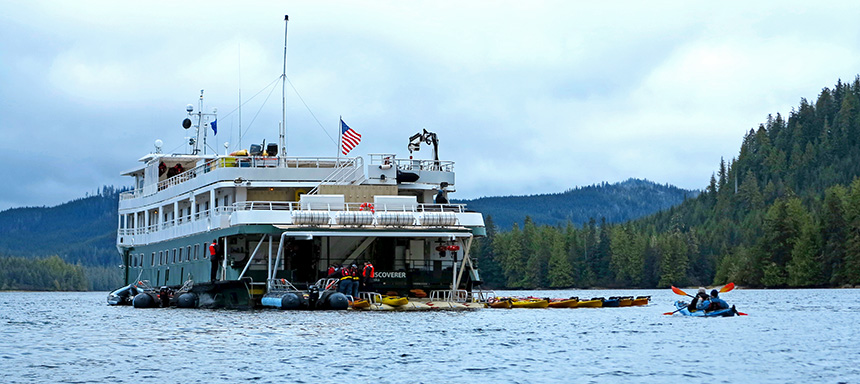 New Small Ship Alaska Cruises 2023 & 2024
With increased demand for small ship Alaska cruises in 2023 comes more departures and more itineraries to choose from. The new options feature Prince William Sound, Alaska's outdoor-activity mecca of Haines, and wintertime departures. Here's our round-up of what's new to consider for small Alaska cruises in 2023. Watch this space or sign up to receive updates as more new itineraries are released.
2023: Cruise to Both Haines & Glacier Bay
New in 2023, the 8-day Glacier Bay National Park, Haines & Pelican Cruise offers a special day in Haines to hike, bike, take in pieces of Alaska history (including a World War II canon left in the woods), or sample sips from local breweries and distilleries. Haines is only accessible on one other small Alaska cruise in 2023—Wild Alaska Escape: Sitka to Juneau—but that route does not also cruise into Glacier Bay.
The active nature of this new Alaska itinerary makes it a great selection from our Alaska family cruises. The route visits both Glacier Bay National Park and its "outback"—a guide favorite. Break out the kayaks and paddleboards to explore remote inlets, bushwhack into old-growth forest, or enjoy a skiff cruise along the shoreline. This new Alaska cruise in 2023 by small ship is a truly special experience among our many Alaska Inside Passage small ship cruises!
Book this small ship cruise in Alaska 2023 in conjunction with the popular Alaska Fjords & Glaciers itinerary for the 15-day Alaska Fjords & Glacier Bay Cruise—Ultimate Expedition. For 2 weeks, cruise between Juneau and Ketchikan with no repeated landing sites.
The 74-guest Wilderness Explorer is base camp for this new adventure, conveniently cruising round-trip from Juneau. Between activities, guests can enjoy views from her hot tub on the bow, her exercise equipment on the Sun Deck, her open bridge up front and her inviting and cozy dining room in back. Plus, enjoy her ample deck space for spotting whales in Alaska and other wildlife.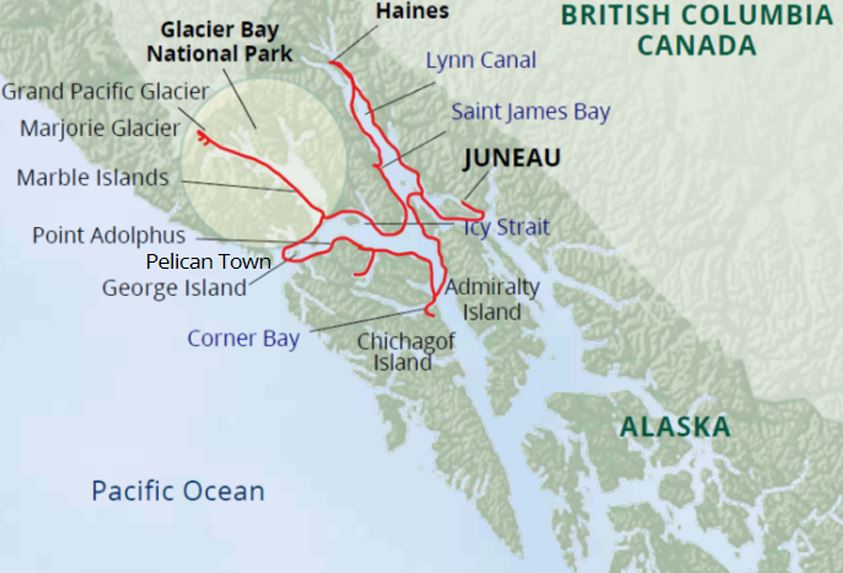 2024: Experience Alaska via Winter Sports & Northern Lights
Starting in 2024, adventurous Alaska travelers can explore at a time when few others visit—winter. Alaska's Winter Sports & Northern Lights operates in February and March, with conditions ideal for skiing, snowboarding, snowshoeing and ice skating…plus the ultimate polar plunge (weather permitting). Enjoy 2 full days in Glacier Bay at its most quiet, take some laps at a local ski resort and appreciate the solitude and awe of nighttime northern lights, should they appear.
Cruise round-trip from Juneau aboard the 84-guest Safari Endeavour, a ship built for comfort at a great price. Winter guests will appreciate her two hot tubs and private ensuite bathrooms with heated tile floor. Plus, she has storage for personal ski and snowboard gear, if the included rentals aren't of interest. Operated by UnCruise Adventures, one of our small Alaskan cruise line partners, Safari Endeavour is a favorite among our travelers.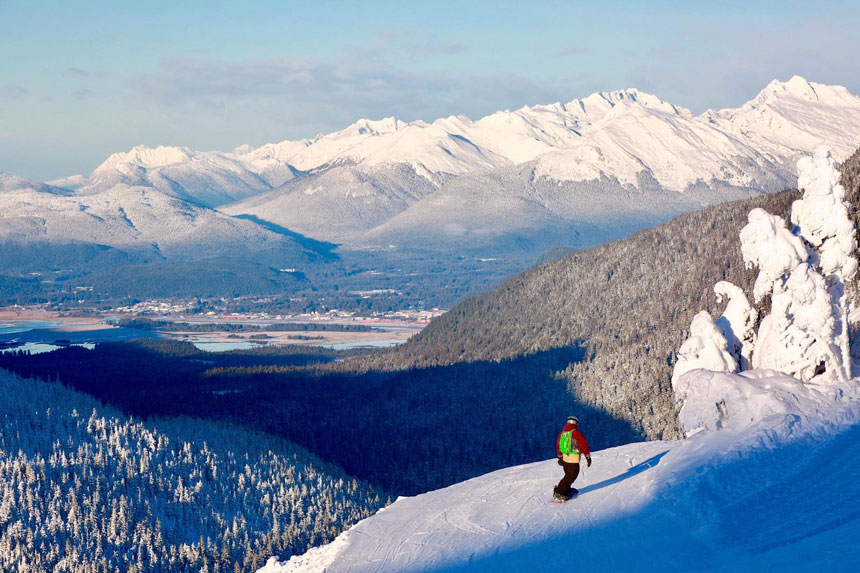 2024: A New Ice-Focused Itinerary
Another new 2024 Alaska cruise itinerary on tap is "Ice of the Inside Passage," a southbound variation of our popular Inside Passage Sojourn aboard 49-guest Baranof Dream. This new route affords guests the opportunity to get up close to the Margerie, Grand Pacific, Mendenhall, Sawyer, South Sawyer, Dawes and LeConte glaciers—making it this ship operator's most in-depth glacier offering to date! In addition, there may be opportunities to view the Lamplugh, Reid, Herbert, Eagle and Sumdum glaciers on this classic Alaska's Inside Passage and Glacier Bay cruise. Also included in the itinerary fare is an exciting, high-speed jet boat adventure to the LeConte Glacier and a call to the remote Alaska Native village of Kasaan.
2024: Explore More of Prince William Sound
New in 2024, the 8-day Prince William Sound Explorer travels farther than other small ships in the region, thanks to the stable, 36-guest Safari Explorer. When not cruising in Hawaii, this ship will be dedicated to her new Prince William Sound itinerary. With included transfers to begin and end the trip in Anchorage, this small ship Alaska cruise in 2024 is ideal for linking additional Alaska trips to the Kenai and Katmai Peninsula, or even visiting Denali National Park.
On this new-in-2024 itinerary, pay a special visit to Cordova, a small fishing town only accessible by air or water. Learn about the town via a few options, including an Eyak Tribe cultural program or the Prince William Sound Science Center. Take in tidewater glaciers and narrow fjords. Even view a fish hatchery and learn about Alaska's salmon species.
Guests can expect the active UnCruise Alaska experience that her operator is known for. Think shore walks, kayaking, stand-up paddleboarding and cruising in inflatable skiff boats. Prince William Sound is an ideal region for whale watching in Alaska, and the Safari Explorer's three public decks provide plenty of opportunity to spot orca and humpback whales.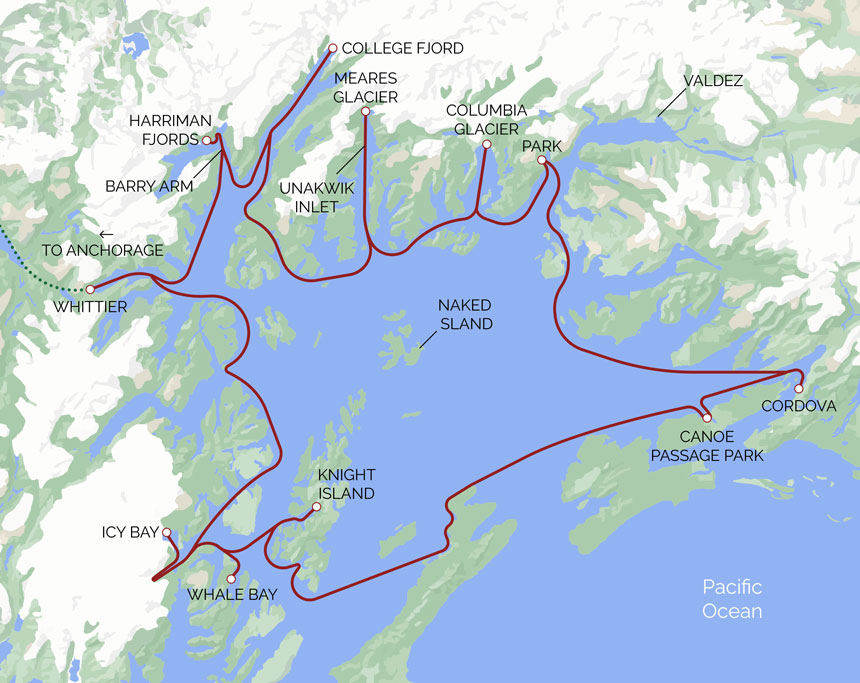 2024: Prince William Sound with National Geographic Guides
Also new in 2024, 6-day The Glaciers of Prince William Sound offers a northerly route on a compact schedule with Lindblad Expeditions National Geographic guides. Cruise round-trip from Cordova, Alaska, aboard 62-guest National Geographic Sea Lion, on a flexible schedule designed to take advantage of weather and wildlife.
Get off the ship daily with a naturalist guide, via a plethora of activities including hiking, kayaking, Zodiac cruising, whitewater rafting and stand-up paddleboarding. Plus, take in local maritime and cultural history with key museum visits.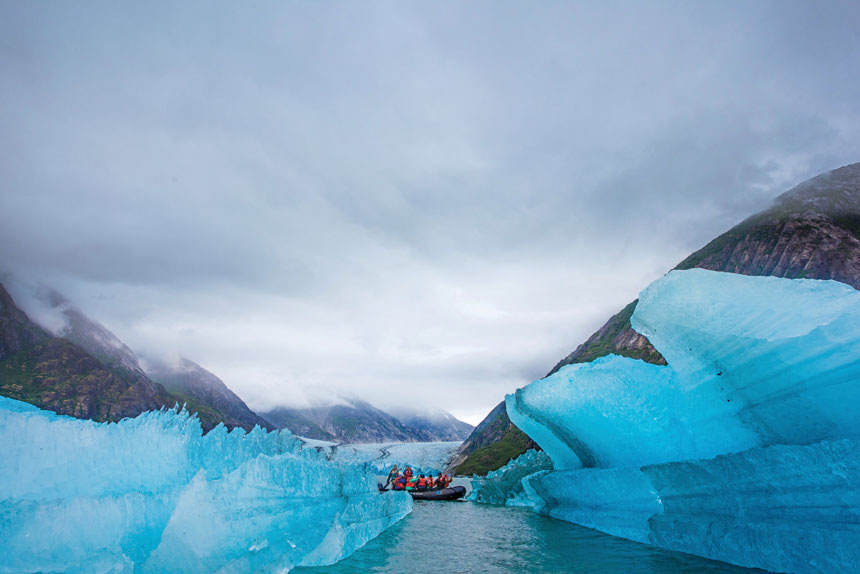 Best Small Ship Alaska Cruises 2023: Our Top Pick
What's our pick of the best small ship Alaska cruises in 2023? The top-selling Northern Passages & Glacier Bay.
Year after year, by popular demand, Alaska travelers have chosen this 8-day itinerary as their overwhelming favorite. The lengthy route offers far-reaching exploration and the itinerary's long tenure ensures a well-tuned, exceptional experience. Learn more from our expert's firsthand experience in Alaska with UnCruise, or hear it direct from travelers in testimonials of this cruise.
The 84-guest Safari Endeavour and 36-guest Safari Explorer raise the bar for comfort along the way. They've been described by our travelers as "comfortable and welcoming" and "well appointed" with "superb food" and "plenty of storage." Reserve your space now for this popular option among the best small ship Alaska cruises of 2023 (or 2024), and learn why these ships qualify this cruise for our list of luxury Alaska cruises.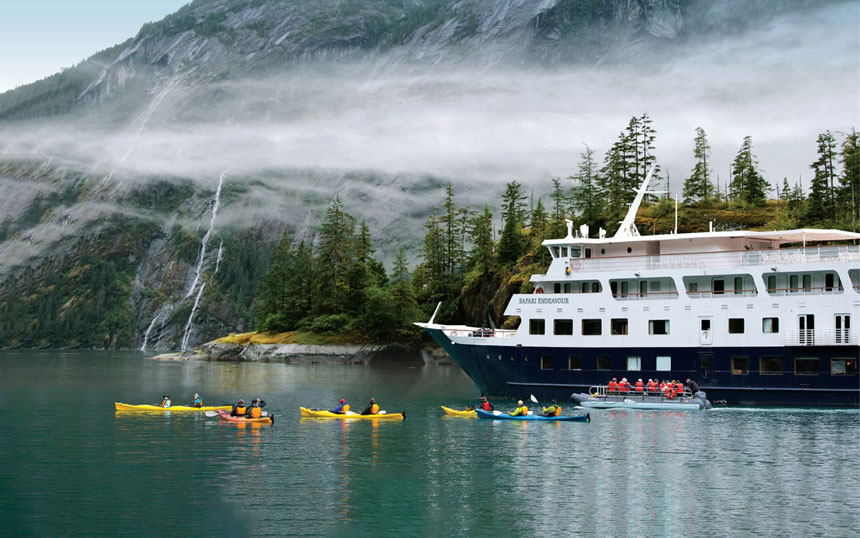 What is the best small ship Alaska cruise in 2023 for you? Every Alaska traveler has different goals and priorities. Maybe you want the smallest ship? A departure during the best time to visit Alaska? The best naturalist guides? An Alaska National Park cruise, or a focused Glacier Bay National Park cruise? Let our experts help you find your ideal trip based on interests, budget and timeline.
Board A Polar Expedition Ship in AK 2023
Want a ship designed by explorers? Something modern, stable and adventure-ready? Is education a priority? The brand new Sylvia Earle expedition ship carries an average of 132 guests with a focus on comfort and off-ship exploration. Like her namesake, the Sylvia Earle centers around conservation and examination of the natural world. And with her patented Ulstein X-BOW®, she smoothly and efficiently maneuvers through any open ocean swell.
Aurora Expeditions, the company that commissioned the Sylvia Earle, is known for their efficient ship-to-shore operations and their elevated level of activity offerings. We've been aboard the twin ship Greg Mortimer and can attest to this spotlight on activity.
An expedition ship also offers Alaska travelers a selection of onboard amenities not found on most ships: a gym, sauna, wellness center and spa, multiple bars, a library, a pool and various observation decks (both indoor and outdoor)—including a one-of-a-kind hydraulic-wing viewing platform. The majority of cabins also feature a private balcony, which is rare for small ships in Alaska.
Board this expedition ship in Alaska on her 30-day Complete Northwest Passage Expedition between Anchorage, Alaska and Toronto, Canada (via Greenland). Experience Alaska in a different way—aboard a ship with an activity-based locker room and passionate outdoor guides. Go diving, snorkeling, kayaking and stand-up paddleboarding. And return on board for thoughtful lectures and Australian hospitality.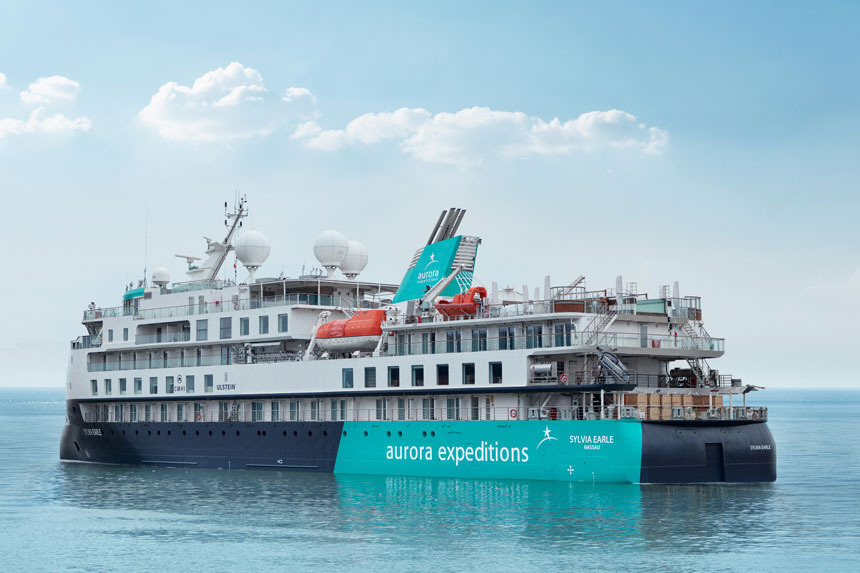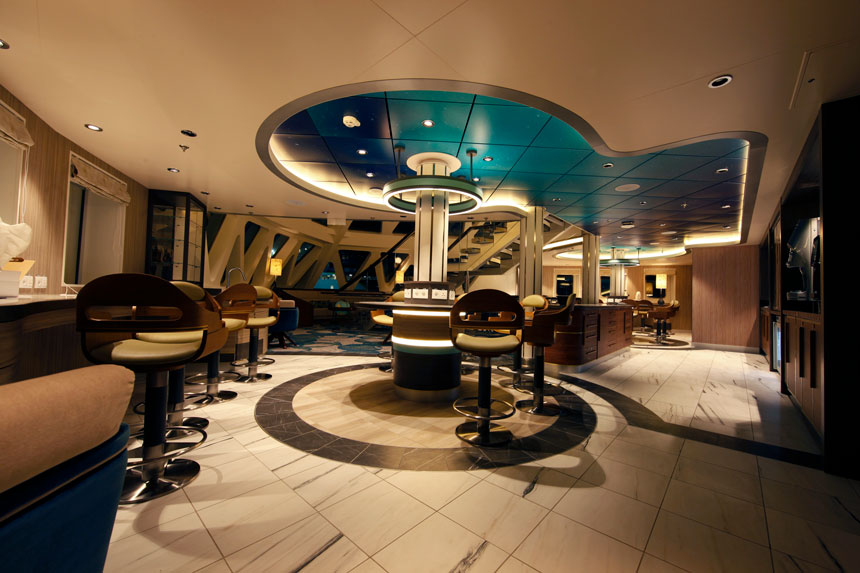 Deals: Small Ship Alaska Cruises 2023 & 2024
Save on your small ship Alaska cruise for 2023 by using our Alaskan cruise deals. Enjoy special deals for groups and solo travelers, or receive complimentary airfare, while supplies last. Our Alaska specialists offer the most up-to-date incentives available and will keep you apprised of all opportunities to save on your 2023 Alaska small ship cruise. Due to our longstanding business relationships and volume-driven buying power, you will never pay more for your cruise.
As the season for a small ship Alaska cruise in 2023 grows closer, watch for 2023 deals here. At AdventureSmith, we always recommend booking early to be rewarded (and avoid missing out).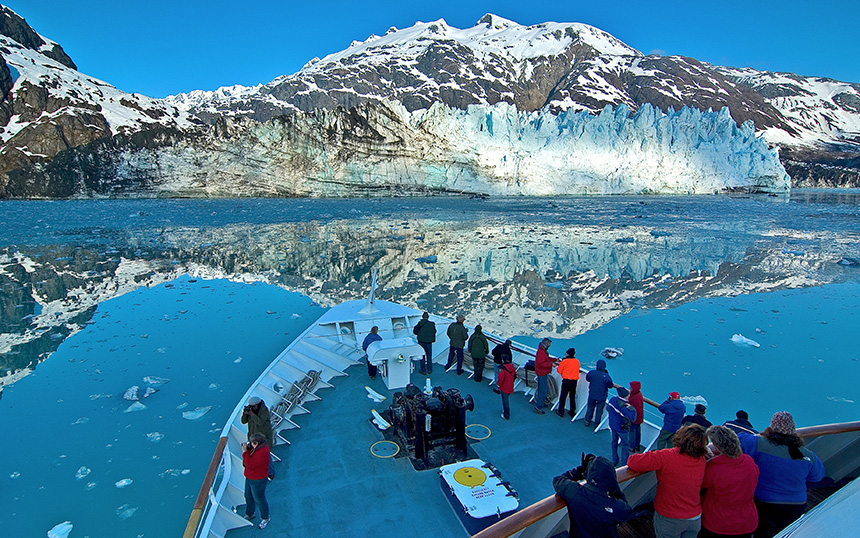 Book Your 2024 or 2023 Alaska Cruise or Charter Before It's Gone
Small ship cruises and especially private Alaska yacht charters are increasing in popularity as travelers seek smaller, more exclusive experiences aboard Alaska small cruise ships. Get your small ship Alaska cruise in 2023 or 2024 confirmed by contacting an Adventure Specialist to be matched with the best small ship Alaska cruise in 2023 for your interests, timing and budget.
Want your experience to be private? Alaska 2023 charters book up early, especially on our smallest boats, so whether you want an exclusive charter or semi-private experience aboard ships carrying 8-36 guests, contact us now to secure space for your small ship Alaska cruise in 2023.
MORE ALASKA RESOURCES:
Alaska Small Ship Cruises
Alaska Yacht Charters
Luxury Alaska Cruises
Alaska Cruise Guide
Alaska Cruise Deals
Small Ship Alaska Cruise Reviews
Best Alaska Cruises for Families
Small Alaskan Cruise Lines
Glacier Bay Cruises
Alaska Inside Passage Cruises
Alaska Whale Watching Cruises
Alaska Trips
Alaska Tours
Visiting Denali National Park
Alaska National Park Tours
Best Time to Visit Alaska
View All Alaska Small Ship Cruises in 2023 & 2024
Browse all 2024 & 2023 Alaska cruises aboard small ships listed below, then contact us for a free custom quote on an Alaska cruise in 2023 or 2024, or learn more about Alaska small ship cruises aboard ships with up to 132 guests.