Our partner Aqua Expeditions, who operates luxury vessels along the islands of Galapagos and Indonesia plus the Amazon and Mekong Rivers, has announced several guest-hosted small ship cruises featuring internationally renowned chefs and a historian. Here's a look at what to expect on board: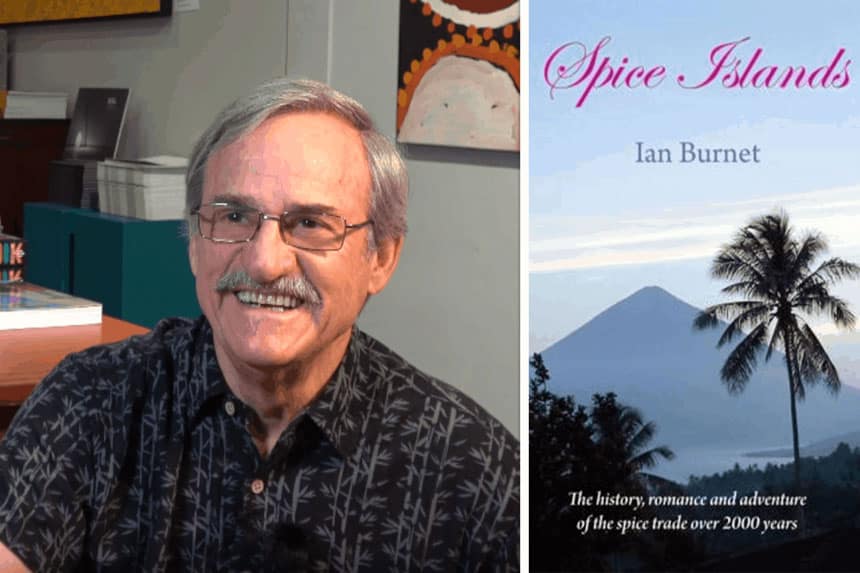 Expert-Hosted Departures
Ian Burnet—an Australia-based historian, geologist, scholar and bestselling author of Spice Islands, among other books—hosts two sailings to kick off Aqua Blu's first series of expert-hosted departures. Learn from Ian's more than 30 years of immersion in the Indonesian Archipelago. Cruise along the ancient route at the core of his research and experience the Spice Islands through the eyes of a historian, learning about the adventures of the first spice trade explorers and the battle for its supremacy by Spanish, Portuguese, Dutch and English forces.
Along the way, enjoy history-focused lectures on four of the following topics: The Dutch East India Company, the Ambon/Saparua and the Pattimura revolt, Banda and the Banda massacre, Rhun and the Manhattan transfer, Alfred Russel Wallace and the Wallace Line, Wallace's connection to Darwin and the Origin of Species, and Wallace and the Coral Triangle. Ian joins the following departures:
Nov 5-12, 2022 – Aqua Blu Ambon & Spice Islands Cruise
Nov 12-19, 2022 – Aqua Blu Ambon & Spice Islands Cruise
Chef-Hosted Departures
Chef-hosted departures offer unique opportunities for guests to interact with masters in the kitchen, and learn techniques from the market to the stovetop:
Customized Market Tours: Travel with the chef to local markets to learn about locally grown and harvested ingredients.
Master Cooking Class: Attend a cooking class or a kitchen tour hosted by the chef as he walks you through his secrets of recipe planning, preparation and execution.
Interactive Q&A: Find out how the dynamic international food scene is transforming the way Aqua's chefs design their latest visions of culinary creativity.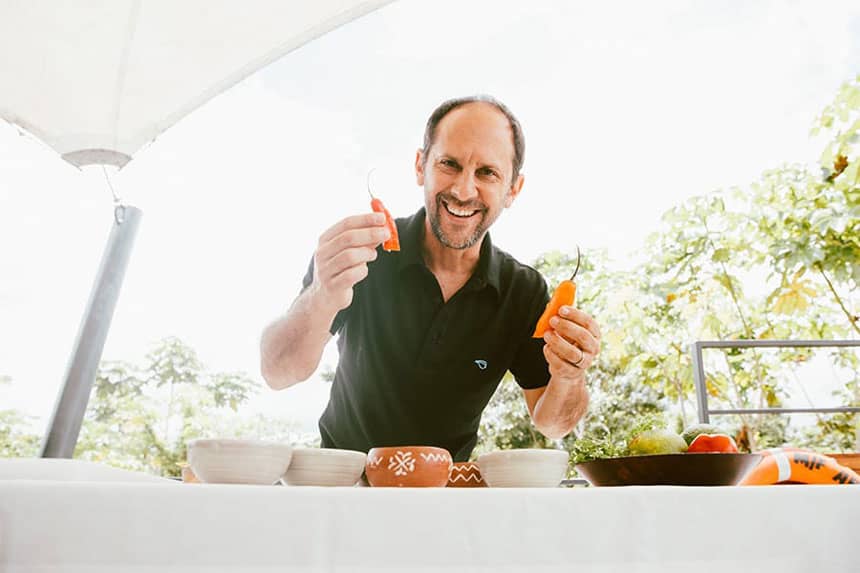 Chef Pedro Miguel Schiaffino on the Amazon River
Pedro Schiaffino is chef/owner of Malabar, one of Lima's most cutting edge and innovative restaurants, and founder of catering company, Schiaffino Gastronomika. He is also part of the Executive Committee of the CIA's Latin Cuisines Advisory Council. Malabar has been profiled and lauded across the international press, and was listed in the San Pellegrino World's 100 best restaurants. Schiaffino's cuisine fuses Peruvian ingredients with traditional techniques; he is particularly known for his interest in local ingredients and their source, beginning with the cultivation and preservation of native ingredients through to the creation of the dishes that are offered in all his restaurants. Consulting Chef Schiaffino joins the following departures:

Jun 11-18, 2022 – Aqua Nera Amazon River Cruise
Jun 11-14, 2022 – Aqua Nera Amazon River Cruise
Jun 14-18, 2022 – Aqua Nera Amazon River Cruise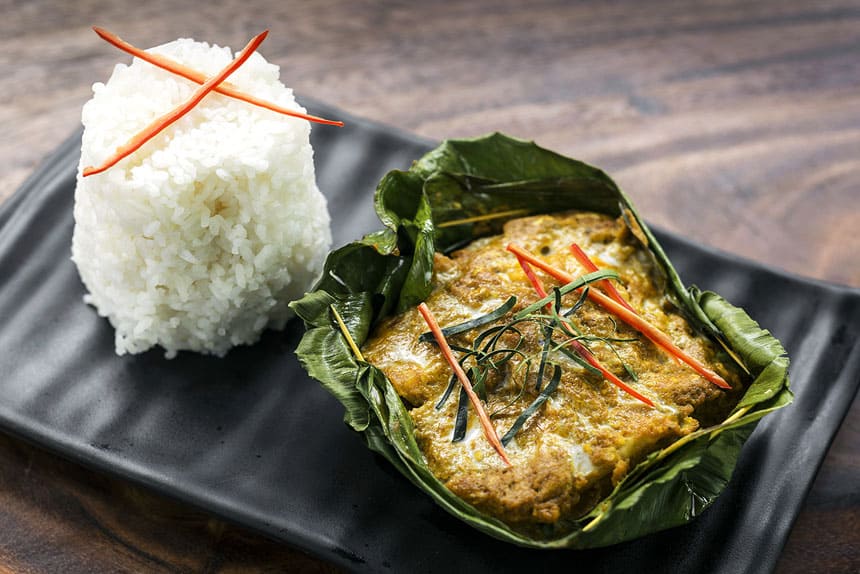 Chef David Thompson on the Mekong River
David Thompson was named the 2016 Diners Club International's Lifetime Achievement Award winner for Asia. His restaurants regularly earn Michelin stars and end up on The World's 50 Best list. He accidentally ended up staying in Thailand in 1986 when his holiday plans went awry. He began to study the Thai language and dove into recipes he found in the Thai "books of the dead" from which his inspiration blossomed. He opened acclaimed Thai restaurants in Sydney, London, and even Bangkok. This Aussie has a large following for his use of the finest quality Thai ingredients and his ability to showcase the spices and diversity of Thai street food. While working with Aqua Mekong, Thompson expands his range to the specific culinary techniques of the Mekong River cultures that utilize the foods of the river. Consulting Chef Thompson joins the following departures:
(2022 TBA) – Aqua Mekong River Cruise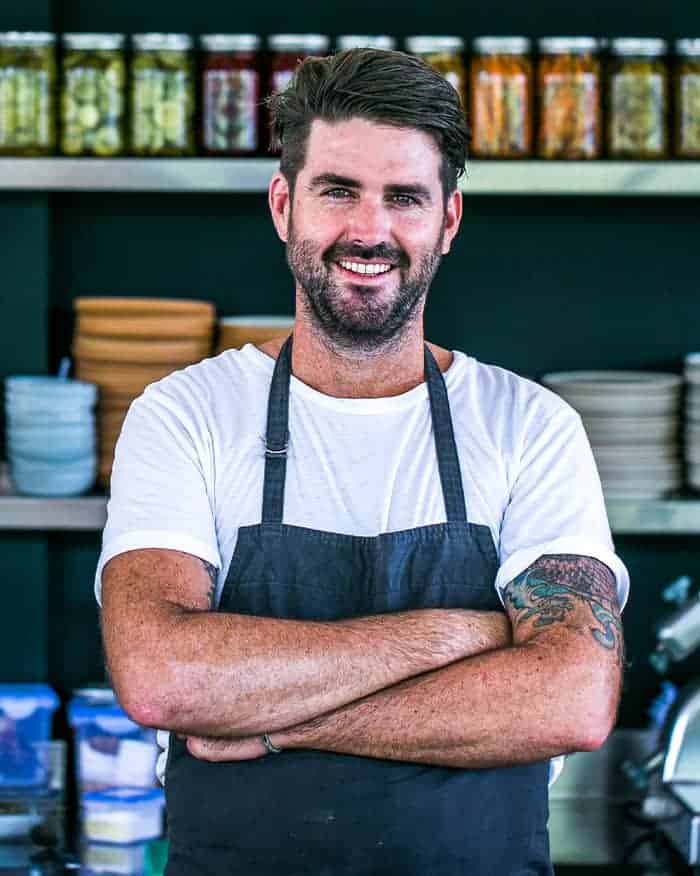 Chef Benjamin Cross in the Indonesian Archipelago
Australian-born Chef Benjamin Cross began his career over 20 years ago at the award-winning Byron Bay boutique hotel and restaurant Rae's on Watego's. He honed his craft under some of the best icons of Australian cuisine, namely restaurateurs Janni Kyritsis from the former MG Garage, Neil Perry as part of the re-opening team of XO, and later as Sous Chef of Rockpool in Sydney. Chef Cross also contributed to Tom Colicchio's Craft in New York, Seamus Mullen's Tertullia New York and Santi Santamaria's three-Michelin star restaurant Can Fabes in Sant Celoni, Catalonia. In May 2008 Chef Cross relocated to Bali, after a chance holiday on the way to Barcelona left him mesmerized. He is known for his time at the legendary Ku de Ta, as well as starting Mejekawi, Hank's Pizza & Liquor, Fishbone Local, Mason and The Back Room. His restaurants frequently top the list of Bali's best restaurants. Consulting Chef Cross joins the following departure:
Oct 15-22, 2022 – Aqua Blu Ambon & Spice Islands Cruise
This blog is among AdventureSmith Explorations' extensive travel resources. Visit our full selection of Amazon cruises and Indonesia cruises. Our Small Ship Cruise Guides page has even more tips and inspiration to plan your cruise.