Financial Controller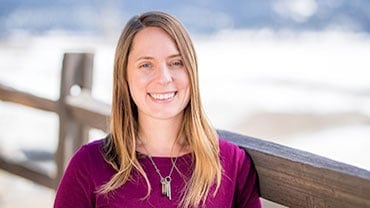 As Financial Controller, Jennifer helps maintain the company's financial health and contributes to the leadership team.
Jenn enjoys the learning process involved with implementing new projects, programs and applications—especially ones that improve accounting efficiency.
With roots in the Valley of California and childhood summers in the Sierras, she is naturally drawn to both traveling and enjoying the outdoor mecca of her home: North Lake Tahoe. Now an Enrolled Agent (E.A.), she holds a degree in Business Administration (with a minor in Art) from Sierra Nevada College.
To Jenn, AdventureSmith means family and friendship: "We have such a tight crew and I truly enjoy all my co-workers."
As part of the AdventureSmith family, Jenn has traveled to Panama, Alaska, the Ecuadorian rainforest and the Galapagos. A highlight was finally getting to see the blue-footed boobies in the Galapagos. She has also traveled independently to Europe, Canada, the Dominican Republic and Mexico. She especially enjoyed visiting close family friends in Austria and Italy, for a true local's experience.
When home in Tahoe, Jenn spends her free time in the mountains hiking with her dog, Lola, and on the lake sailing on her Catalina 320. She engages her creative side by sewing leather, vinyl and canvas to customize various features of her boat, including the sail, wheel cover, hatch cover and curtains. One day she hopes to sail in the open ocean, tacking across the Pacific from Mexico to French Polynesia.