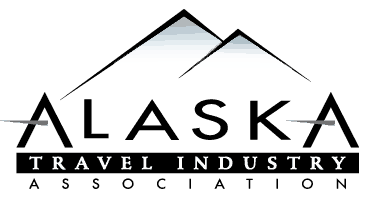 ATIA Vision
The ATIA is the leading industry organization promoting Alaska as a top visitor destination, communicating and promoting the Alaskan tourism industry as one of the state's major economic forces, and will be the respected voice of the industry for the growth of the industry, while remaining attentive to care for the environment, recognition of cultures and Alaska's unique quality of life.
ATIA Mission
ATIA's mission is to
Promote and facilitate travel to and throughout the State of Alaska.
Provide a broad-based association of individuals and companies with an interest in the visitor industry in Alaska.
Encourage the increase and improvement of quality visitor facilities, services and attractions throughout Alaska.
Lead private sector efforts to assure a robust and broad based statewide tourism marketing plan.
Increase awareness of the economic importance of the visitor industry.
Develop and implement programs beneficial to travel suppliers and supporting industries.
Initiate and cooperate with local, state and federal entities in developing and implementing programs, policies and legislation that are responsive to the needs of the industry and to intervene in those issues and initiatives that would directly affect the facilitation and promotion of travel to and within Alaska.
Work cooperatively with the public sector on tourism development and long-range planning.