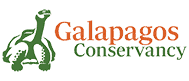 Galapagos Conservancy (GC), formerly known as Charles Darwin Foundation, Inc., advocates for the lasting protection of the Galapagos Islands through programs of constituency building, education, and fundraising in North America. GC raises money to fund the conservation work of the Charles Darwin Foundation (CDF) and the Galapagos National Park Service (GNPS), and supports locals in the Galapagos that work in partnership with the CDF and the GNPS. Galapagos Conservancy manages $4.5 million in endowed funds to support conservation in Galapagos.
History of Galapagos Conservancy
Galapagos Conservancy is a membership-based organization and the largest source of private support for conservation efforts for the Galapagos Islands. 11,000 Friends of Galapagos are individuals and institutions who care deeply about the Galapagos Islands and understand the scientific importance of preserving this one-of-a-kind ecosystem.
GC works closely with many allies, including scientists from many U.S. universities, international non-governmental organizations with an active interest in the Galapagos, and a multitude of other institutions that are committed to Galapagos conservation. It also collaborates closely with travel companies like AdventureSmith Explorations who carry out fundraising efforts and educate travelers on local conservation efforts.
Over the years, GC members have contributed to many successful conservation initiatives, including:
Project Isabela, the largest and most ambitious ecosystem restoration effort in the world, and other control and eradication programs
Effective management of the Galapagos Marine Reserve, including monitoring and interdiction efforts of the Galapagos National Park Service
Establishment of the Galapagos Quarantine and Inspection Service, which prevents foreign species from arriving in Galapagos
Educating local residents, tourists and Galapagos decision makers on the benefits and importance of sound conservation practices, policy, and sustainable economic activities
Baseline studies and monitoring of native and endemic marine and terrestrial species.
AdventureSmith & Galapagos Conservancy
Galapagos Conservancy has been one of AdventureSmith's primary conservation partners in the Galapagos Islands since our company was founded.