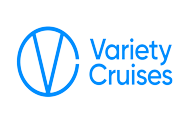 Variety Cruises offers an expansive fleet of fully owned small ships in the Mediterranean, West Africa, Seychelles, Cuba, Central America and beyond.
Variety Cruises History
Variety Cruises was established in 2006 following the merger of Zeus Tours & Yacht Cruises, a third-generation small ship cruise and tourism business operating since 1949, and Hellas Yachts, which started operating small ships cruises on its Panorama yachts in 1993. Zeus Tours & Yacht Cruises was born out of a company founded in 1949 by Greek tourism visionary and pioneer Diogenis Venetopoulos and soon became among Greece's leading travel companies.

In 1968 the company entered the small ship niche market by chartering the yacht Eleftherios and in 1973 launched its first fully owned small ship, the Motorsailer Niki, a wooden-hull cargo vessel rebuilt to offer 18 cabins. In 1978, Triantafyllos (Lakis) Venetopoulos took over the company and more ships followed, including a new generation of steel-hull ships of four-star level, the M/Y Harmony G and the M/S Galileo.
Since 2005, Variety Cruises has been growing at a fast pace, with the acquisition of the twin-hull M/Y Pegasus in 2006 and the commissioning of the 25-cabin M/Y Harmony V, launched in July 2009, setting a new standard for the Variety Cruises fleet. The Harmony Voyager, an exquisite 66-meter mega yacht arrived late in 2011.
Variety Small Ship Cruises
Variety cruise ships vary in capacity and style, from sleek high-tech mega yachts to romantic sailing vessels. These private yachts and small expedition ships allow passengers to visit well-known destinations or to discover unique and smaller ports of call in a private, convivial and relaxed environment. Fine cuisine with a strong local flavor, exciting itineraries and personalized service have positioned Variety Cruises as the choice for an ever-growing number of travelers looking for a small ship cruise experience.
Why Choose Variety Cruises
With an array of scheduled itineraries, and prices for all budgets, Variety Cruises truly lives up to its name providing accessible and diverse travel.
Variety Cruises & AdventureSmith Explorations
We have worked with Variety since their inception. Because Variety is a European Company, AdventureSmith Explorations president and founder Todd Smith was not intimately familiar with them. "Actually, they found us and welcomed us into their family," says Todd. The two companies immediately embraced as like-minded companies, and Todd has maintained a close relationship with the management and owners ever since.