Condé Nast Traveler
March 24, 2021
By CNT EDITORS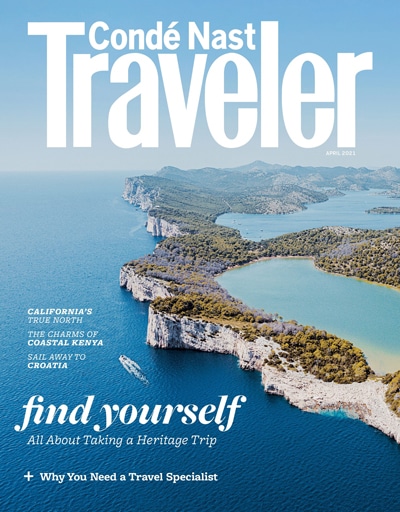 Condé Nast Traveler has published its 2021 list of Top Travel Specialists online and in the April print edition.
We are happy to announce that AdventureSmith Explorations President and Founder, Todd Smith, has earned his spot on the list yet again. For the 8th year Todd is a Condé Nast Top Travel Specialist.
In this year's Top Travel Specialist issue, Condé Nast Traveler explains "Why Using a Travel Specialist Is More Important Than Ever" and goes on to list all the reasons you should use a travel specialist—now more than ever.
"We've long looked to our network of trusted travel specialists to take us to the far corners of the earth. These are the pros who assemble many of the elaborate itineraries that appear in our magazine, and since the dawn of the pandemic, their up-to-the-minute insights on shifting safety protocols have made them even more essential. If you don't rely on them yet, now is the time to start." – Condé Nast Traveler
Q&A Highlights with Condé Nast Traveler and Todd Smith
Condé Nast Traveler: What sets your offerings apart from those of other travel specialists?
Todd Smith: "Longevity has its benefits and I have worked in expedition cruising my entire life. I started as a naturalist guide aboard some of the first expedition cruises in the 1990s. I hired and trained hundreds of guides working on dozens of expedition ships. I worked with captains and marketing VPs to develop itineraries and new cruise products. I have cruised aboard nearly 100 small ships personally and inspected dozens more. I have worked with and learned from pioneers of the ecotourism movement."
"I have appeared on television shows, spoken at travel conferences, participated in industry panels and most importantly worked with thousands of clients. I founded and manage a company internationally recognized as experts in expedition cruising. This lifetime of experience is what sets me apart and is invaluable to my clients."
Condé Nast Traveler: How do you see your role changing in a post-COVID world?
Todd Smith: "In some ways the post-COVID world will be like a pre-internet world where travelers will think twice before booking directly and will seek out the input of an experienced travel specialist. As an industry expert and worldwide leader in expedition cruises, it is important for me to be among the first in the field, to experience travel in the age of COVID and bring this firsthand experience to my clients and prospective travelers. As destinations open, I will continue to travel, not only to bring this experience to my clients but also to illustrate to the travel market that travel is safe and destinations are open for business."