AdventureSmith's Chris Harter embarks April 18th for an island-hopping adventure aboard our new small ship cruise offering, Sailing Indonesia: Bali, Komodo & Flores Cruise. It's his third time back to Indonesia, but his first time aboard the stunning 24-guest sailing vessel Ombak Putih, which combines traditional and modern design to bring authenticity and comfort to her itineraries in the Ring of Fire region.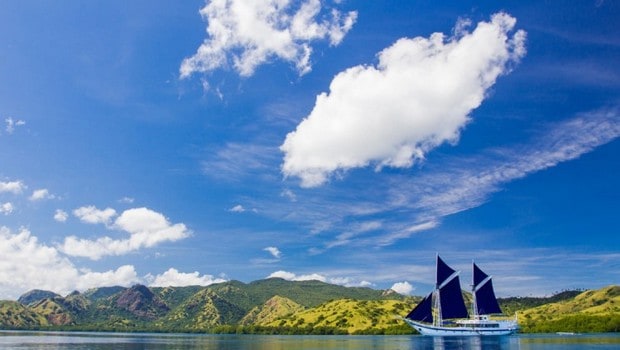 Why did you choose this cruise?
I have lived and traveled extensively in Asia, and Indonesia has always been my favorite country in Southeast Asia. Ultimately, it's the variety and friendliness of its people that is pulling me back for a third trip. And what a return it will be sailing on a comfortable 24-person vessel, the Ombak Putih (pronounced poo-tey). She is small enough to be intimate with personalized service, and large enough to be comfortable with a bit of privacy. My one and only complaint with Indonesia has always been that it takes a very long time to get anywhere, and with the Bali, Komodo & Flores Cruise the rigors of travel are completely removed. You get to wake up every day in a new environment and take part in a new adventure. For me personally, this trip and vessel make for the perfect trip, so choosing to work with this program and getting on board is incredibly exciting.
Why is this trip a perfect fit for the AdventureSmith style of travel?
This trip offers incredible variety of locations and experience. Indonesia, despite many similar latitudes has radically different habitats and cultures. And with vessel-based itineraries you have an ease of travel to otherwise very time-consuming to reach destinations. This trip also allows for a natural addition to the cruise, spending time on the idyllic island of Bali. Everyone needs to get to Bali at least once. Finally, exposure to intact, unfamiliar cultures in an intimate way and having the opportunity to see the bucket list Komodo dragons make this trip an adventure like no other.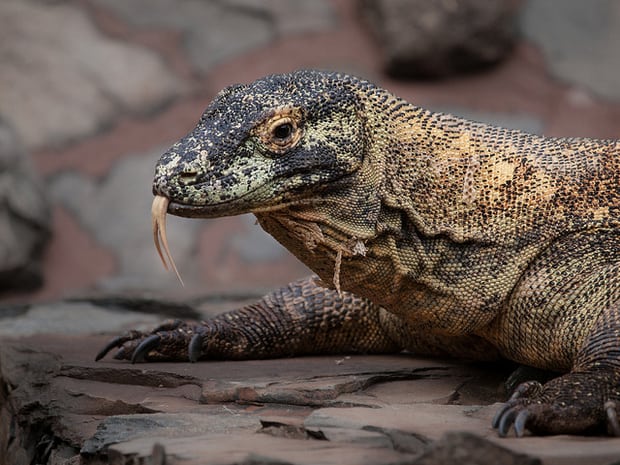 What sites/experiences are you most excited about?
Komodo dragons! It's always been a childhood dream of mine to see these prehistoric creatures. And I have regretted for many years not fitting in time to see them when I was backpacking through Southeast Asia as a young adult. I'm also excited to see one of the famous whip dances in the villages of Flores. Sounds a bit daunting.
You've been to Indonesia before a few times, tell us about those travels and how you expect this experience to be different?
The first time I went I was very young, and very green as a traveler. I spent five weeks on Sumatra and Nias Island off the southern coast of Sumatra. This was about 17 years ago when I had a bit of learning to do. Let's just say I learned a lot about how to travel more wisely during those five weeks. The second time I went to Indonesia was about 11 years ago. I took my future wife to Bali for three weeks on our first trip together. I suppose Bali is where we fell in love. Difficult not to really with all the aesthetic beauty, wonderful people and exotic culture surrounding you. Being able to return to Indonesia with my wife will be a second honeymoon of sorts for us.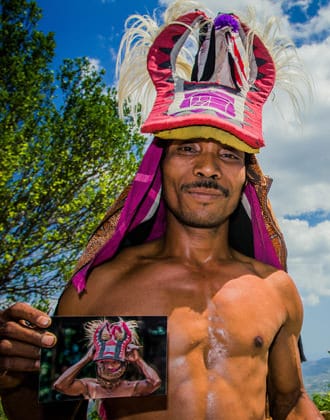 Any insight as to how AdventureSmith scouted out this ship and decided to include it in our offerings?
I found out about these trips doing random vessel operator searches in Asia about four years ago after some of our previous Asia offerings were discontinued. Our president, Todd Smith, and I discussed the trip, and we basically filed it away as a future possibility. Then last year, one of the owners of the Ombak Putih and Katharina called out of the blue to reconnect with AdventureSmith. We spoke for a very long time, and he sure stoked the fire. The timing was right, and a few months later these unique voyages were live on the AdventureSmith Explorations web site. I'm still pinching myself that I will be traveling back to Indonesia in just a few weeks.
[Photos by Jennifer Hayes, Komodo dragon photo by William Warby]
This Indonesia small ship cruise review was written by an AdventureSmith Explorations crew member. Read all AdventureSmith Expert Reviews for more trip reports, or contact one of our Adventure Specialists to learn more about these small ship cruises and wilderness adventures: 1-800-728-2875.