Travel writer and photographer Terri Colby shares her tale of small ship cruising in Croatia aboard the 38-guest Futura yacht. This travel journal was originally published on her blog. Visit Terri's blog for more accounts from her Croatia cruise and other travels around the world, and see her account of dining ashore in Croatia featured on Go Nomad.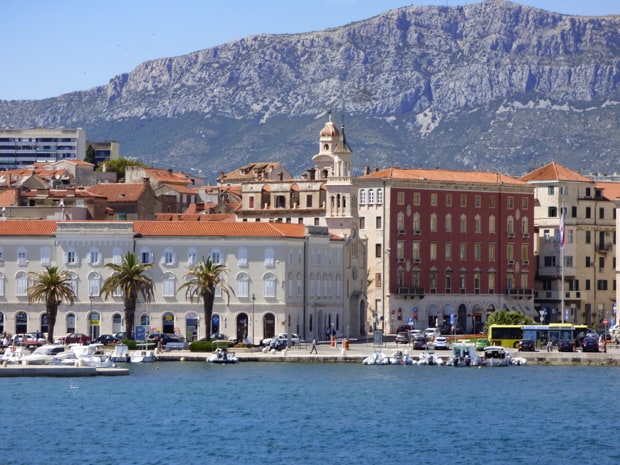 U.S. and Canadian travelers have likely heard of Croatia. You know, one of those Balkan countries more closely connected to Eastern Europe than the better-known tourist destinations of Europe and the Mediterranean.
Nowhere is the water more enchanting… it's more than a bit like a fairy tale.
But listen up. Croatia is a jewel, especially for small ship cruising. I've traveled the world and its waters from the Amazon to the Irish and Black Seas and the canals of Venice. Nowhere is the water more enchanting: crystal clear and buoyant, for sure, but with a beautifully craggy coastline and medieval fortified cities, it's more than a bit like a fairy tale.
Perhaps that's part of the reason why the popular HBO television series "Game of Thrones" has done a lot of its filming in the Croatian port towns of Dubrovnik and Split. Those are two of the stops on the week-long Croatia small-ship cruise from which I've just returned. And I can't stop talking about the water.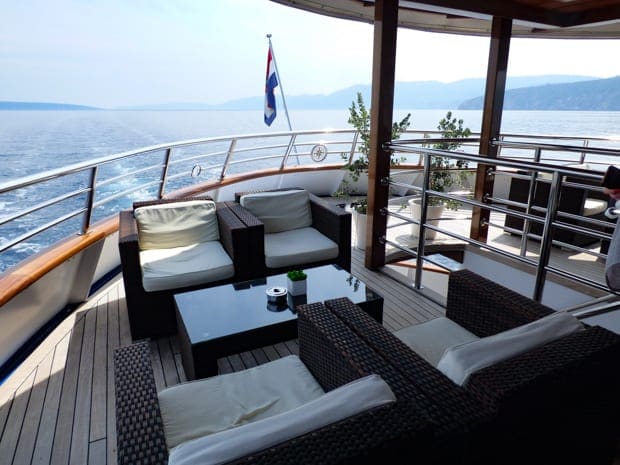 Each day began with an early morning sailing and a buffet breakfast, followed by a swim stop in the Adriatic Sea. There were about 30 travelers aboard the 38-passenger Futura on my excursion. Not all of them were fond of swimming. But for those of us who were, the morning swim stop was fantastic. The Adriatic is so clear you can often see to the bottom. I was happy just to be able to see my painted toenails.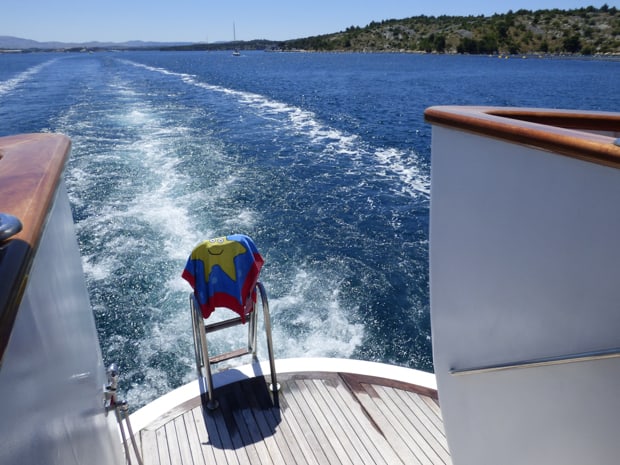 We would stop relatively close to shore and spend an hour or two in the water. Some people did strenuous swimming—to shore and back for instance—others snorkeled and some just floated. Sometimes there was a beach on shore, othertimes not. Once we were near some naturists who didn't seem at all uncomfortable about having us nearby. Our hosts told us that Croatia was the place where nude beaches were first popularized during the 1930s.
A dinghy would take the non swimmers for a ride to shore if they wanted, but more often than not those folks were happy relaxing on deck.
Dining in local restaurants rather than on the ship adds an extra dimension to these Croatian cruises.
After the morning swim, a full lunch was served as we cruised to our day's destination. We usually arrived in late afternoon and had a scheduled walk-around tour with a local guide giving an overview of the place. Then we had the evenings to ourselves to explore and try out the food. Dining in local restaurants rather than on the ship adds an extra dimension to these Croatian cruises.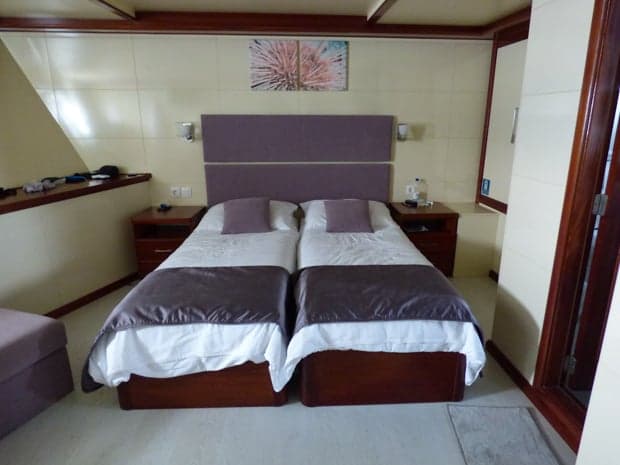 According to Alfred Hitchcock, the coastal city of Zadar has "the most beautiful sunset in the world."
Croatia has more than 1,200 islands, only about 50 of them populated, and just a handful of coastal cities of any size. We had the chance to visit only a few on this week-long cruise. But our stops were filled with ancient history and architecture like at Diocletian's Palace, stunning hikes and scenery like the waterfalls at Krka National Park, and the unusual sea organ in Zadar, a coastal city that Alfred Hitchcock once said has "the most beautiful sunset in the world."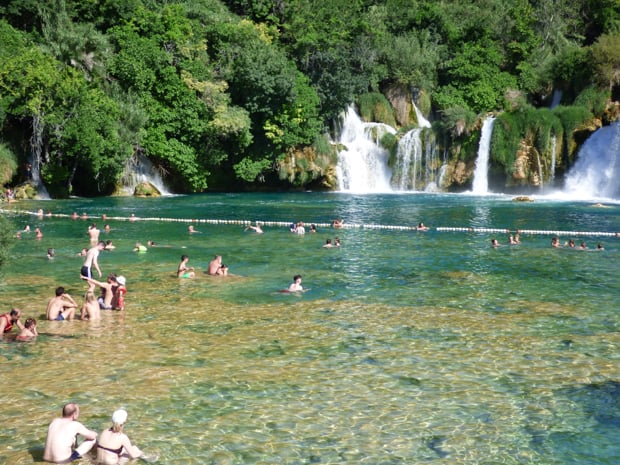 And if you start or end your cruise in Dubrovnik, you must spend a few days exploring its old city. Like at Diocletian's Palace, you'll find yourself walking through history, expecting to find a knight or a lady around the next corner.
AdventureSmith Explorations offers numerous small ship cruises in Croatia's Adriatic and the Mediterranean each year between April and October.