Here at AdventureSmith Explorations, many of our travel experts have visited all 7 continents, especially since Antarctica is among our top-selling destinations and areas of expertise. In this post, we advise how to travel to every continent, from helping to define your goal and timeline to money-saving tips. If you are planning to join the 7 continents travel club, read on!
IN THIS POST – HOW TO TRAVEL TO EVERY CONTINENT:

First Set a Goal
What Is the Best Order?
Combine Continents into One Trip
Set a Realistic Timeline
Plan Ahead but Be Available Last Minute
Pick Places to Travel for Your Birthday
Use a Travel Advisor
Tales from Travelers Who've Reached All 7 Continents
To Travel to Every Continent, First Set a Goal
If you are reading this post, you've likely already decided you want to visit all seven continents, so that's your goal. But think a little deeper. Do you consider just an airport layover enough to achieve your goal of reaching all 7 continents? Do you want to do a particular activity on each continent? Or just simply get there?
One of our intrepid alumni travelers (pictured below) reached her goal of visiting all 7 continents before the age of 30 while on an Antarctica cruise, the Antarctic Explorer itinerary, with us. Another of our Antarctica clients went to complete his goal of hitting a golf ball on every continent (he was only able to swing his club in Antarctica due to environmental regulations). And one of our specialists traveled to Antarctica in 2017 with a woman who was completing all 7 continents in one year as well as a couple who achieved the Guinness World Record of "fastest time to travel to all seven continents": 92 hours, 4 minutes and 19 seconds. Their record has since been surpassed. These three examples give you an idea of how you can set your 7 continents goal based on your age, an activity or other factors.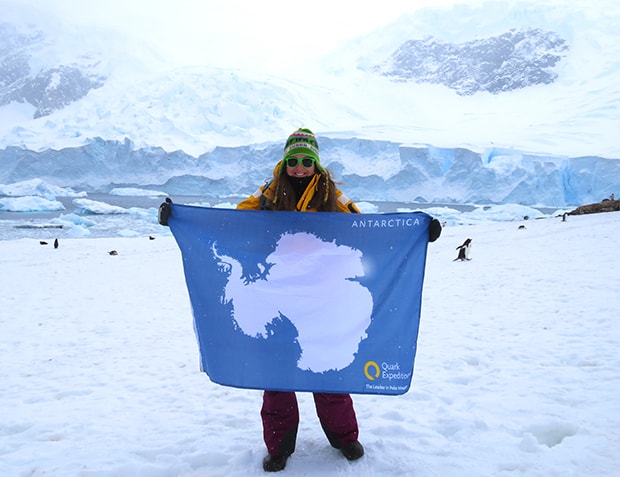 What Is the Best Order to Visit All 7 Continents?
Some travelers intend to visit all seven continents in a special order, but there is no set or best way to reach them all. Below is a sample order (and detail of places visited on each continent) from AdventureSmith alumni traveler Katie Petersen:
North America: USA (all 50 states! Including East Coast), Canada, Guatemala, Jamaica, Mexico, Costa Rica
Europe: England, France, Italy, Spain, Portugal, Germany, Belgium, Netherlands, Denmark, Switzerland, Austria, Slovakia, Slovenia, Hungary, Czech Republic, Croatia, Romania, Ukraine, Russia, Poland
Africa: Kenya, Tanzania
Asia: India, Cambodia, South Korea, Thailand
Australia
Antarctica
Do you have a plan for which continents to visit first? Or last? Ask those in the 7 continents travel club, and you'll find that the order can be surprising. For AdventureSmith Specialist Lis Larson, she visited Asia last despite it being considered the best continent to travel to when you're young and on a budget thanks to its backpacker hotels, warm climate and general affordability. But most do reach Antarctica last. Go on an Antarctica trips and you'll find it's the Mecca for final continent seekers!
Combine Continents – the Best Continents to Visit in One Trip
Another tip to plan out your 7 continents goal: Be sure to think about how you can hit multiple continents in a single trip. Depending on where you are in the world will dictate what's the best continent to visit and when. But examples of common pairs are:
Europe & Africa – Spain and Morocco are easy neighbors to visit.
Antarctica & South America – Most Antarctica cruise itineraries embark from Ushuaia, Argentina, so it's almost a prerequisite to touch down in South America.
Australia & Asia – Perth to Bali, anyone? It's just under a 4-hour flight.
Asia, Africa & Europe – Dubai, Cairo & Frankfurt are big flight hubs so can be quick gateways to exploring 3 continents in a single trip.
North America & Asia – While very few people will take advantage of this closeness, it's worth noting that you can travel to two continents (and into the future quickly) by taking a 1-hour flight over the international dateline from Nome, Alaska, to Russia's closed Chukotka region. Some of our small ship Alaska cruise itineraries even depart from Nome, sailing to Russia.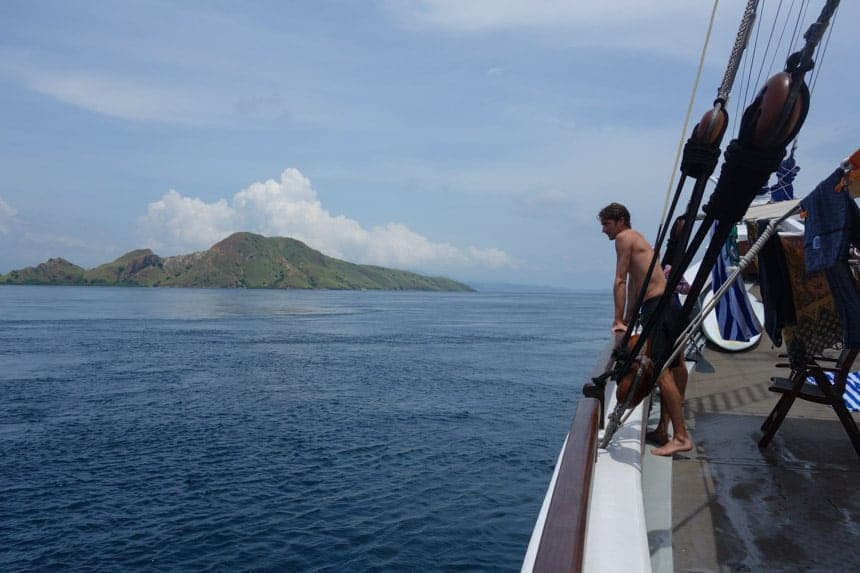 Set a Realistic Timeline to Visit All Seven Continents
Think about your timeline. People most often get discouraged and abandon goals when they don't achieve them in the time that they had originally planned. Therefore, one of the most important factors in traveling to every continent is setting a realistic time in which to achieve it. Ask yourself: Is this goal among your ideal things to do before 30? Before age 70? Do you plan to travel to every continent solo or in a group? To that end, consider the following three things when choosing your timeline:
1) Family Situation
Do you have a partner who will support your goal and timeline? Young children or old parents in your care that make travel to remote destinations impractical right now?
2) Financial Situation
Completing travel to every continent isn't cheap. It's important to understand how much your goal will cost, and make sure you can afford that. At the same time, if it's really important to you, you can absolutely make it happen! Cutting down the number of times you eat out per week by 1 or 2 can easily allow you to afford an international trip every year, and setting aside just $20-30/week for a few years will usually get you enough for that really big trip you've been wanting to take.
3) Employment Situation
How much time off do you need for your goal, and will your place of employment support that? Do you only get a few weeks' vacation each year? If so, can you work towards your goal by taking a sabbatical, or by taking a long break between jobs?
If you are honest with yourself when you set your goal and your timeline, the sky is the limit!
Plan Ahead but Also Be Available to Travel Last Minute
You'll need some savings to visit all 7 continents, and the best way to save money varies on your own financial situation. But some solid advice we can give as travel advisors is to plan ahead yet be very flexible if you are seeking to reach every continent. This combination of efforts can lead to big savings and surprisingly fast goal reaching! What do we mean by this?
This combination of efforts can lead to big savings and surprisingly fast goal reaching!
Well, if you wait to plan everything last minute, then you might not go anywhere. Life can get in the way with excuses. Planning ahead and booking early allows you to do big trips "right" in having your choice of dates, cabins/rooms, early-booking deals and add-ons, as well as planning to have others join you with enough advance notice. For instance, in Antarctica, if your goal includes doing a particular activity, booking early is key since activity space can sell out.
All that said, you need to be flexible to take advantage of last-minute opportunities. Be sure to follow our adventure travel deals as well as flight consolidators and advisors like Exito Travel and Scott's Cheap Flights to clue into last-minute savings and even "mistake" airfares. Sometimes you can't afford NOT to go if it's a good enough deal!
Pick Places to Travel for Your Birthday
Birthday travel is among our clients' top reasons for going places. And everyone is keen to come along to celebrate you and might even pitch in to help you plan your birthday trips if they become annual events. We recommend achieving your travel to every continent goal by aiming to celebrate milestones on each continent. This will give you a timeline and a reason to hit your goal. Afterall, how can your boss say no to giving you some time off around your birthday?! Read more about celebration cruises, including planning a birthday cruise, on our blog.
Use a Travel Advisor
Our final tip for traveling to all 7 continents is to consult a travel advisor. Whether you talk with our team at AdventureSmith Explorations or another resource, it's essential to have a sounding board and someone who can help with logistics, the best timing for each destination and making your travel to every continent as efficient as possible. As you've read above, we have quite a few tips from booking travelers on their 7th continent trips and traveling ourselves. Read on below for some tales from our travelers and team, then get planning and packing to reach your goal to visit all seven continents!
Tales from Travelers Who've Reached All 7 Continents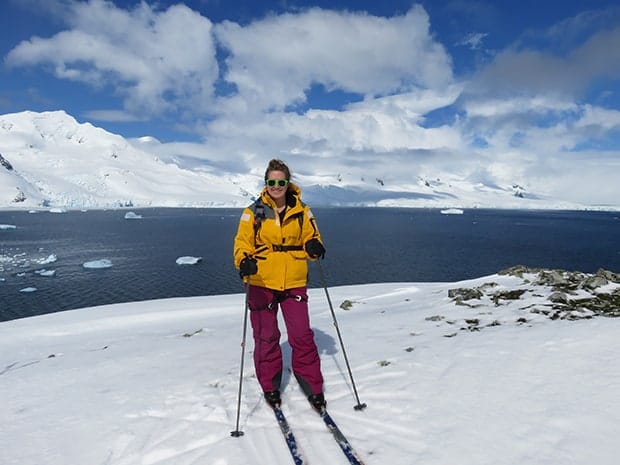 "I officially set the goal of getting to all 7 continents before 30 when I was 23, at which point I had been to only 3/7 (North America, Europe and Africa). The 2015 trip to Antarctica I booked with AdventureSmith Explorations allowed me to reach my 7th continent at the age of 29. Making landfall on Antarctica was an exciting and emotional moment!"
-AdventureSmith traveler Katie P.
---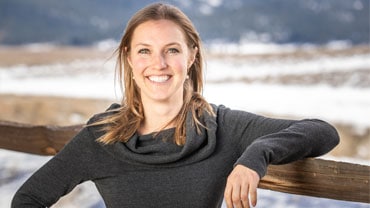 "I actually haven't stepped foot on Antarctica. But I've visited it 5 times and crossed the Drake 10! I think my last continent was Australia in 2016."
-AdventureSmith Specialist Lauren P.
---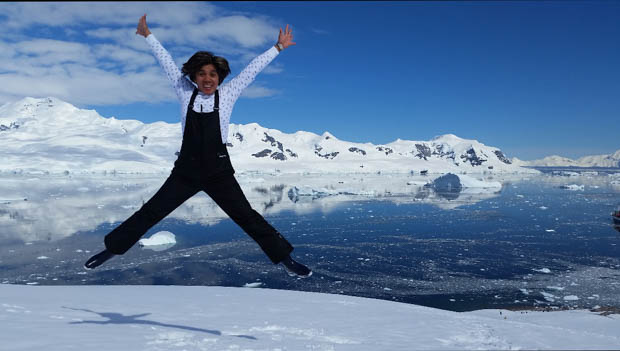 "Antarctica completed my 7 continent trip for 2017. The other passengers said 'I heard about you, you're the lady who did all 7 continents in one year.' As amazing as it was, other people's adventures and stories were also incredible. I've talked to people who travelled to 30, 70, or 120 countries. One couple shared their travels to all but 4 countries in South America, a feat of conquering language barriers, stories of misadventures and the beauty of all the places they have seen. All these already make me want to book my next travel adventure."
-AdventureSmith traveler Crystalyn T.
---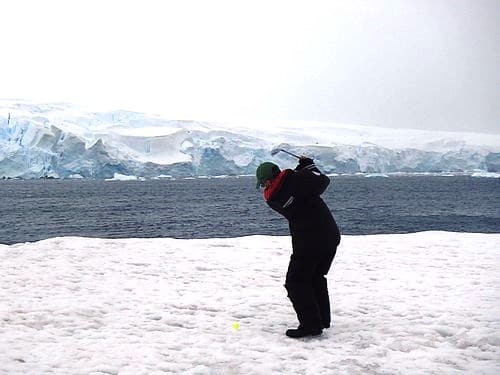 "Now I have visited all seven continents; I have completed my mission, and my dream came true. Thank you to AdventureSmith Explorations and your staff for making this happen!!!"
-AdventureSmith traveler Binod T.
Have you reached all 7 continents? Need help getting there? What was the best continent to visit? Let us know in the comments, start browsing our trips, find more inspiration on the AdventureSmith Travel Blog or contact our Adventure Specialists to help match you with the best trip for your interests, budget and timeline.