This Travel Journal submitted by Crystalyn Talavera details her Antarctica small ship cruise with AdventureSmith Explorations, on the Classic Antarctica cruise aboard the Ushuaia. Read her day-by-day account, including notes on why go to Antarctica, as she sails south on this 10-day itinerary!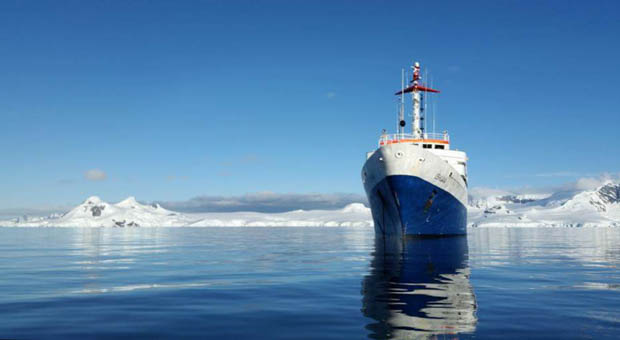 Day 1
Antarctica completed my 7-continent trip for 2017.
On Dec 31, 2017 I boarded MV Ushuaia at 3pm from Port of Ushuaia. This cruise will take me to Antarctica, the White Continent or the Unknown Land of the South. It will be my 100th of the 1000 Places to See Before You Die. As the passengers gathered around the lounge area I talked to a few people and most of them want to go to Antarctica to check off the last continent on their bucket list. I was asked why I'm taking the cruise and I said that Antarctica will complete my 7-continent trip for 2017. Most of them were amazed especially Michael from Texas, USA who mentioned it to a few travelers. As I continued to converse with other passengers they will say: "I heard about you, you're the lady who did all 7 continents in one year." As amazing as it was, other people's adventures and stories were also incredible. I've talked to people who travelled to 30, 70, or 120 countries. One couple shared their travels to all but 4 countries in South America, a feat of conquering language barriers, stories of misadventures and the beauty of all the places they have seen. All these already make me want to book my next travel adventure.
When I spent New Year's Eve in Sydney last year, I said it was the grandest celebration I have ever had, and I was not planning for anything to top it but I also said that I'm ready for what God has planned for me. Neither did I know I would be celebrating NYE onboard a cruise ship to Antarctica. God's plan really exceeds our expectations. We toasted the New Year with champagne at 10:30 at night because there were big plans in the morning and we were crossing the notorious Drake Passage. It is known for rough sea conditions, so the doctor of the ship encouraged us all to take the pills to prevent nausea and sea sickness so we all will have a good night sleep. I don't usually feel sea sick, but I took the pill because this is not one of the usual cruises that people take.
I booked a triple room sharing and I have Marie from Australia and Paige from New York, USA as roommates. We were upgraded to a suite that was converted to triple room sharing so I took the sleeping couch in the receiving area and they shared the room, it felt like I have a room by myself. Thank you, Lord. We had the mandatory evacuation drill, hopefully it will be the first and last time we use those life vests.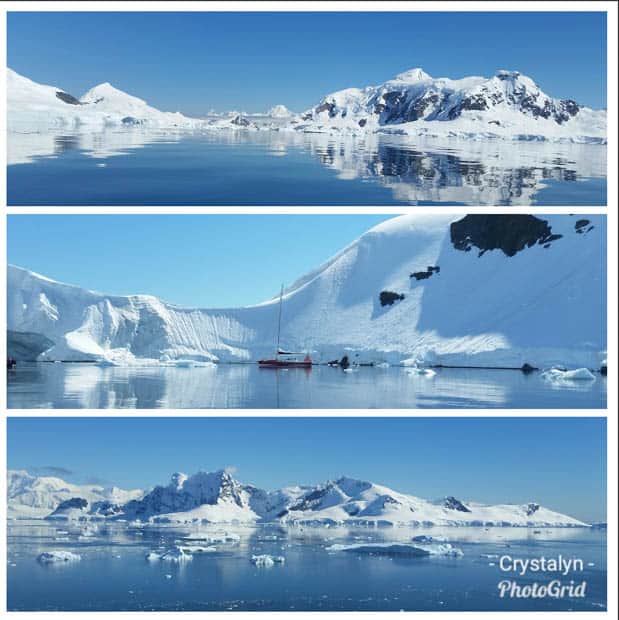 Day 2
January 1, 2018 we were told that our journey through the Drake Passage was one of the smoothest the crew has ever had. Thank God! The day was spent in class, listening to lectures. First, we listened to a talk about penguins. I learned that there are different species like Gentoo, Chin Strap, Adelie, and Emperor (which is most likely we are not going to see.) Second, was a lecture about plants in Antarctica. I learned that there are lichens that grow as slow as 1mm a year and kelps that grow 60 cms a year and that there are two flowering plants native to Antarctica. The third was a talk on the Antarctica Treaty, where all involved countries agreed to have Antarctica for advancement of peace, science, environmental protection, and cooperation.
In the evening we watched the documentary Frozen Planet. It showed how the polar bears in the north and the penguin's in the south live through the cycle of prey and predators. The staff served buffet breakfast, 3 course meals for lunch and dinner, morning and afternoon snacks, and 24 hour coffee, tea, and cappuccinos. Upon request one can also have Argentine Mate', tea leaves with hot water served in a cured pumpkin cup with a silver or tin straw that is shared by all who drink it, no washing, cleaning, or touching of the straw. It is a social drink and different cultures have different rules to it.

On the night of Jan 1 to Jan 2, we crossed 60 degrees latitude, the Antarctic Convergence. We woke up on January 2 and we are officially in Antarctica. There was a contest on who can spot the first iceberg that is bigger than the cruise ship and the winner gets a bottle of wine. Since I was not a wine drinker, I was not keen to spot one but took a photo of the first iceberg sighting.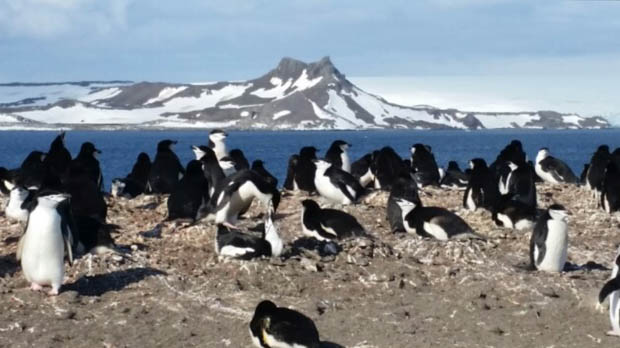 Day 3
On January 2 was a briefing to give guidelines to visitors to go ashore as mandated by the International Association of Antarctica Tour Operators. A demonstration on how to board and disembark on the zodiacs, the rubber boats that will take us from the ship to the landing areas and back, was a useful talk as we would be doing that twice a day. We were fitted for our rubber boots and instructed to clean them before we get off the ship and after coming from the landing sites. We were also taught how to dress in Antarctica and then we were ready for our first landing.
We were able to observe them in their natural habitat, mating, feeding their chicks, nesting, swimming, and doing their penguin walks.
The afternoon on January 2 was a partly sunny day with temperatures in the high 20's to low 30's. We landed on Aitcho Islands, particularly the Barrientos Island where we saw colonies of mostly Gento penguins. We were able to observe them in their natural habitat, mating, feeding their chicks, nesting, swimming, and doing their penguin walks. We were blessed with good weather, hoping it will continue but as the Expedition leader said, expect cold Antarctica weather not Caribbean sunshine.

Today I also met a fellow Filipina, Grace who resides in Japan. We speak the same dialect Ilocano, so we got along fine on the first "kamusta ka?" This 10 day cruise is internet free so passengers stay at the launch telling stories, reading books, doing crafts, writing their travel journals, and playing cards or board games.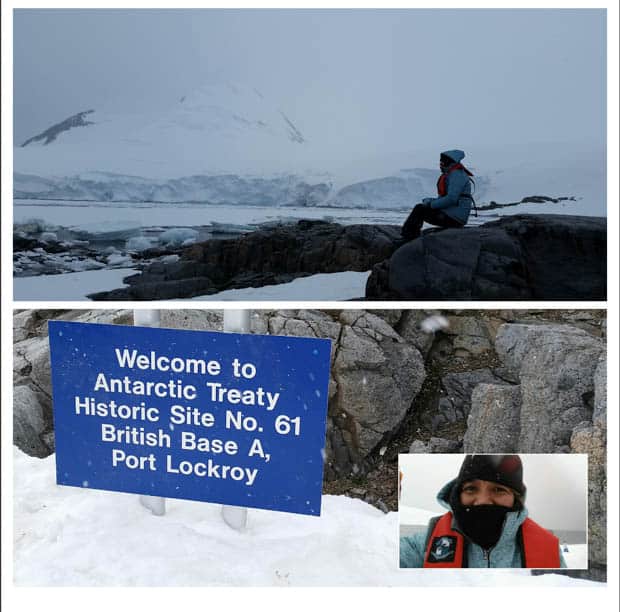 Day 4
January 3 was cold at low 20's and foggy. We all have to dress like the Michelin Man. The hike up the top of Useful Island was strenuous. It was windy and the fog covered what would have been a 360 degree view of the island but it was still worth the climb up through snow and rocky grounds. After lunch and a short nap, a crew from Fort Lockroy came in to talk about this landing site. It is a historic site and monument, a former British Research Station and used as sheltered anchorage by whalers. At 4pm everybody was at the gangway for the landing at Port Lockroy and Jougla Point. The group was split into two to visit the sites at different times. My group visited Jougla Point first where we saw Cormorant birds and Gentoo penguins. There were also the remains of whales.
I wrote postcards the night before and sent them here, a cool thing to do since only a fraction of the world's population get to receive a mail from Antarctica.
The zodiac boats took us to Port Lockroy, the only place in Antarctica where one can spend money and mail postcards. I wrote postcards the night before and sent them here, a cool thing to do since only a fraction of the world's population get to receive a mail from Antarctica. I hope the recipients will be delighted. During my travels the souvenirs that I get are crucifix which is not available in the gift shop and paper bills and coins from that country but are not also existent here so I settled for a British Antarctica Territory Commemorative Coin.

Meal times are open seating so one is to mingle with everyone one and it's interesting to listen and talk about variety of topics but most of them are related to our travels. I've sat a few times with Edy from Hong Kong and her friend Elvira from Hawaii, and with Tom and Martha, a couple from North Carolina. Martha always has the fun stories.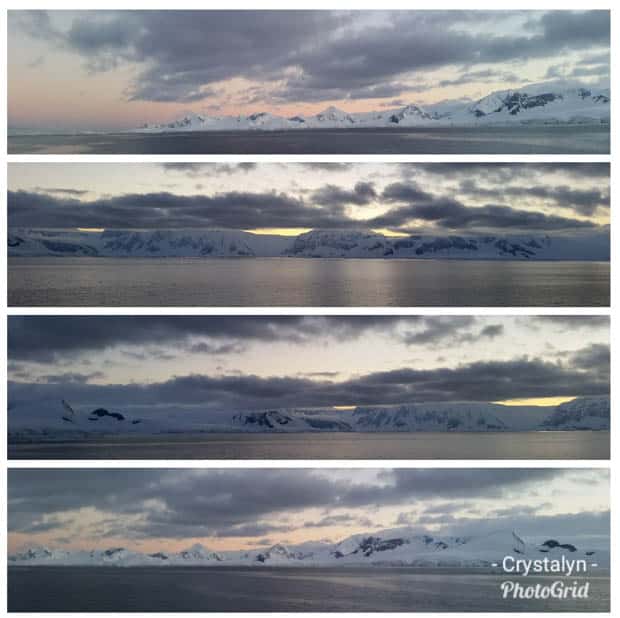 Day 5
January 4, was cloudy with temperature in the upper 20'sF. Early in the morning we navigated through the Lemaire Channel, also dubbed as the Fuji Funnel or Kodak Gap. It's 7 miles long and 1 mile wide at its narrowest point. The channel was overcast with fog and clouds. We transferred from the ship to Peterman Island to have another view of Lemaire Channel, this time with some icebergs which were avoided during the navigation. While walking snow started to fall and I am not a fan of it but it was a welcomed and expected sight in this forever winter wonderland.

A cross was placed here as a memorial to those who died in the British Antarctica Navigation. There is also a hut for shelter just in case of emergency. The crew always carry's yellow bags during our landings, in them are bottles of water, granola bars, and emergency kits just in case there is delay in the operation of zodiacs that bring people back to the ship. What a way to be prepared all the time!

A colony of penguins, Gentoo and Adelie were seen here too. Adelie apparently are not as common sightings as the Gentoo and Chin Straps since they prefer to breed farther south. The afternoon activity was a zodiac cruise at the Salpetriere Bay. We saw penguins on icebergs, swimming, and jumping off into the water. There were sightings of some seals and whales. The sun started to peek out of the clouds and what a sight it gave to the icebergs and ice formations. The glittering shine and hues of blues added to their beauty.

At dinner time I shared the table with Tamara and Cornelius from Austria who are in their mid 30's. Before they came they thought they will be the youngest travelers. Oh they were wrong! There were kids 7,9, and 11 years old and young adults in their early 20's who are bubbly and shrieky. The group has about 20 nationalities, among them people are from Australia, Austria, Brazil, Canada, China, Denmark, France, Germany, Great Britain, Holland, India, Italy, Japan, New Zealand, Philippines, Spain, Slovenia, and USA. There's 90 passengers and 40 crew members aboard this ship.

The sun started to shine after dinner so most of us were out enjoying the scenery and taking pictures of the Lemaire Channel which is now shimmering.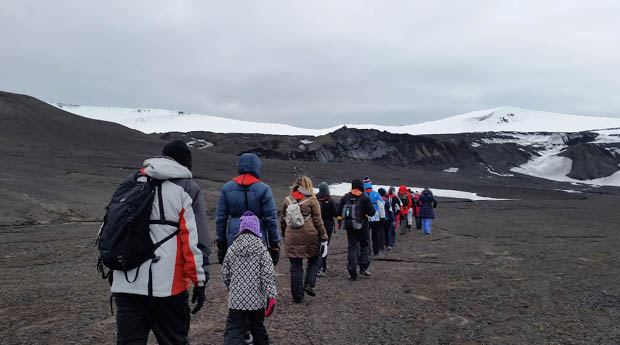 Day 6
January 5, temperature is 21F and its bright and sunny. Before breakfast people were already out on the deck taking pictures of the beautiful sceneries of Neko Harbour or Andvord Bay. This is our first landing of the continent! Today, breakfast is a must since we are hiking up the hill. Upon reaching the landing area, the smell of the penguins' poop, an odor I am getting used to right now, welcomed us. The penguin colony is still fun and interesting to watch no matter how many times I have seen them so far. The young travelers hiked midway the hill and slid down like young kids having fun on a snow day. I hiked higher and went as far as we are allowed to get away from the penguin smell and the noise, picked my spot and there prayed, giving thanks to God for all the blessings. I sang "How Great Thou Art" and someone came and asked me to sing again, to which I obliged.
The hike up the hill was steep and gave us a breathtaking view of the shoreline and glaciers.
The afternoon weather was equally great, I never thought I would feel so warm in Antarctica, but I did this morning so in the afternoon I took off some layers to make me feel more comfortable. We landed at Cuverville Island where a large colony of penguins reside. The penguins were at the seashore and on top of the hills. The colonies on top of the hill are interesting because they have to walk a long distance to get food and pebbles which they carry in their mouth one at a time to build their nests. That would be hundreds if not thousands of trips to and from the shore. No wonder some of the penguins are observed to steal pebbles from their neighbors. The top of the hill is the first to defrost in spring time so penguins that arrive early will start to breed there. The hike up the hill was steep and gave us a breathtaking view of the shoreline and glaciers. The walk down is slippery, so the easier way was to slide down. The older folks took the easy way down and almost all of us became kids again. There was an added itinerary, a cruise through the glaciers with the zodiacs. The glaciers here have different forms, the most impressive for me was the one in the form of an arch. God is the best ice sculptor.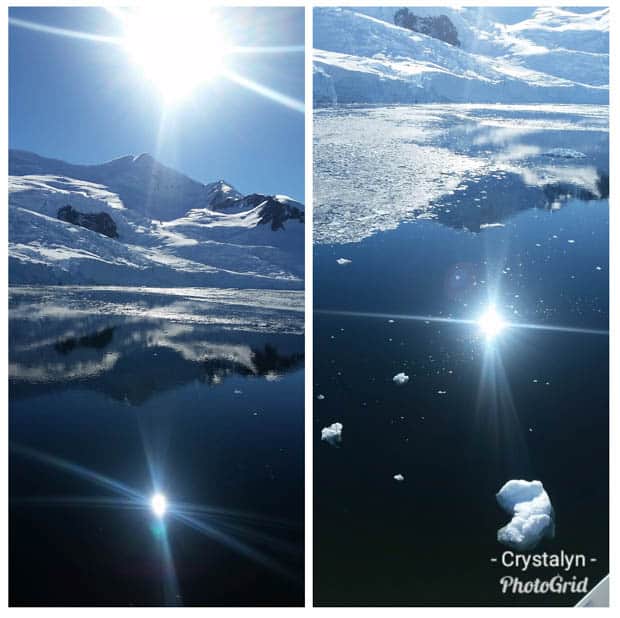 Day 7
January 6 is another sun shiny day! Temperature is 35F. A bad and unhealthy practice of mine is not putting on sunscreen and not wearing sun glasses. I can feel the effect of the sunburn on my face so when someone offered a sunscreen at the gangway I took advantage of it. The second continental landing is at Paradise Bay, where an Argentinean summer station is located. The Brown Station has a small grotto of the Virgin Mary, this is the closest I can go to a church in Antarctica. This place has steep sea cliffs on one side and the sheer face of tidewater glacier on the other side. There is a small Gentoo Penguin rookery site which hardly anyone paid attention to. By this time I have had my penguin overdose. Here we also saw Antarctica plants called lichen, similar to moss but they are slow growing, so these plants can be about 100 years old. We climbed part of the cliff and had a nice view of the snow-covered mountains, icebergs and ice sheets. The short hike made me feel warm so I have to take off the layers of sweaters and jackets, leaving me with just a short sleeved shirt and my snow pants. This is a photo opportunity in the coldest continent. Some of the young girls had a pictorial in their bikinis. Global warming is for real. Since it was a steep climb and a slippery slope down, we took the easy way out by sliding down, another chance to bring out that child in us. Sailing on to our next destination, the Captain of the ship took time to navigate the Plate Passage where we saw a lot of humpback whales. The next part of the excursion was a zodiac cruise along the Skontorp Cove which has gorgeous ice formations.
This place has steep sea cliffs on one side and the sheer face of tidewater glacier on the other side.
Late in the afternoon we cruised in the zodiacs in the Foyn Harbor. We saw some Humpback whales, Cormorants, Antarctic birds, the shipwreck Governoren which is a Norwegian whaler that burned.
There are no dark times here in the summer time. The sun seemed to set at around 11pm and when I woke up in the middle of the night I look out of the window and it's bright at 12:30 am and at 4am the sun has already risen. My night shift and day time sleeping came in handy as I did not have difficulty falling asleep with the sun still up.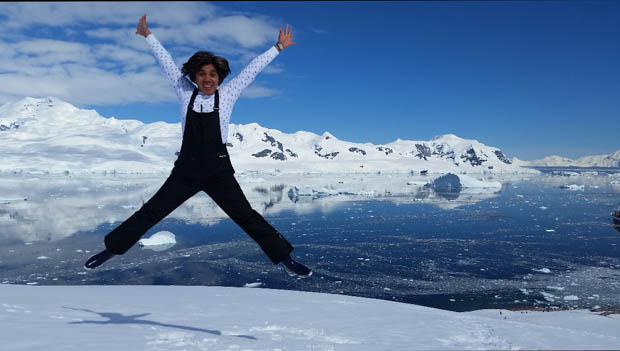 Day 8
January 7, our last day for excursions. It's cloudy with temperature in the low 30's F. I woke up around 4am to hopefully catch the sunrise but it has already risen, I took a picture of it anyway and went back to sleep. Today being Sunday I'm really bummed that I cannot go to church. God is good, His grace is sufficient.

This is really the most beautiful God made scenery I have seen. Antarctica will be at the top of my list for 1000 Places to See Before You Die.

We had another opportunity to marvel at God's creation when the ship entered Deception Island through a gap 1300-foot-wide in the caldera wall known as Neptune's Bellows, so named because of the violent winds that sometimes blow across the mouth of the entrance. It's a different landscape, mostly rocky mass formation from the last volcanic eruption. Our first landing is at Telefon Bay, a wide flat black sand beach, an apron of this same material slopes gently upward to the steep face of the cinder-covered glacier about 300 meters inland which extends over an inner caldera rim. This area is an active volcano and it's mostly covered by volcanic materials of rocks, stones, and ash.

After hiking a trail on the periphery of the crater of the volcano, we rode the zodiacs to Pendulum Cove. Pendulum Cove's name is related to the pendulum and magnetic observations made by a British Expedition in 1829. The flat, black sand beach slopes gently offshore and forms a distinct beach ridge. Here the expedition participants had the chance to do a polar plunge. Most of the travelers in their 20's to 30's and the brave older ones took a dip in the cold Antarctic waters. I was prepared to take the plunge but chickened out because it was really cold. Most of them said it's not that cold at all but I think the adrenaline rush made them feel that way.

Our final excursion was at Half Moon Island. I thought I had enough of the tuxedoed dressed like creatures but thinking it's my last chance to see the penguins, I marveled and took time to see them live and work in their natural habitat one last time. We walked to the nearby summer only Argentinean station, walking through stones and pebbles with different colors. I've always been tempted to pick one up for souvenir, but instructions were clear not to do so, as these are protected areas. At the station, our passports were stamped just as they did at Port Lockroy to document our visit to Antarctica. They also had a small choice of post cards, patches, and shirts for souvenirs. Almost everyone lingered around, wanting to leave later just to admire one last time and cherish the last few minutes of being on this great continent. Our God is an awesome God!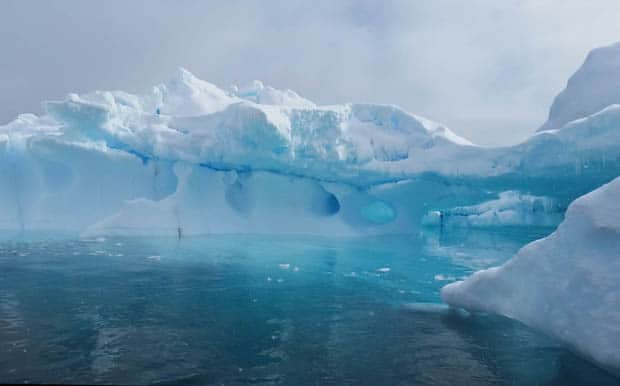 Day 9
January 8 a cloudy day with temperatures in the low 30's. According to our Expedition leader, we sailed through a relatively calm Drake Passage overnight. The crew said on a scale of 1 to 10 it was 2 to 3, with 10 as the worst but overnight I felt I was in a kids roller coaster ride. We listened to a talk about whales. My take away from this is that the biggest animal, the blue whale, feeds on krill, one of the smallest sea creatures but is itself the biggest in biomass.
There was also information given about the stations in Antarctica. These stations range from wooden structures like the Camara of Argentina to steel enforced, solar and wind powered only stations that belongs to Belgium.
Now as an ambassador of Antarctica, I have a responsibility to keep it just as pristine.
I also learned that Antarctica break records as the coldest, driest, windiest, most isolated, highest (when you add the 2 km of ice on top of the highest peak), most depressed, variable, uninhabited and most pristine continent. Now as an ambassador of Antarctica, I have a responsibility to keep it just as pristine.
After dinner we watched a movie by National Geographic, titled "March of the Penguins". According to Morgan Freeman, the narrator of the movie, it is a love story. And so it is, the love between a male and female penguin to start a family. The love of a mother to keep her egg from freezing, and the love of a father in protecting his chick from the brutal winter.
The expedition is winding down and I'm so grateful to God for His provision that I am able to take this Antarctica trip taken by 45 thousand people each year.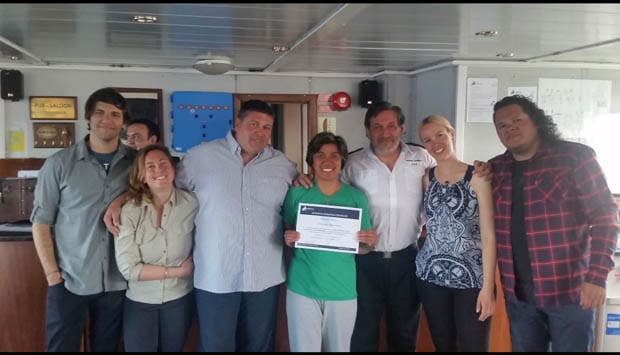 Day 10
January 9th is bright and sunny with temperatures in the 40's. We have reached Tierra del Fuego's Beagle Channel. We can see South America in the horizon, with Argentina to the right and Chile to the left. We were presented with a log of our activities and pictures of the whole expedition on USB. All passengers were delighted about that as it chronicles the day to day happenings of this amazing trip. We also were presented our Antarctic Expedition Certificates. It feels like graduation. We had another toss to a great adventure and the Captain's Dinner followed. They spruced up the dining hall with table clothes, napkins, and champagne glasses. For me almost all of the meals were delicious. Tonight they served king crab pie, fillet mignon with mushroom sauce and gratin potatoes and dessert was chocolate mousse. I've never eaten 3 meals a day for 9 consecutive days. I hope the hiking we did during the expeditions burned up all the calories.
Day 11
January 10, it's 60F in Ushuaia, that's warm for this southernmost city of the world. Breakfast was served and people were saying goodbyes to their new found friends. This expedition has exceeded my expectation but as the Bible says: "God will provide exceedingly, abundantly, more than we can ever ask for." After we got all clear from the port authorities I disembarked MV Ushuaia, with fond memories and ready for my next adventure. To God be the Glory!
This Travel Journal submitted by Crystalyn Talavera details her Classic Antarctica cruise with AdventureSmith Explorations. Read all Antarctica Small Ship Cruise Reviews and worldwide cruise reviews for more insights from our alumni travelers and experts, or contact one of our Adventure Specialists to learn more about these small ship cruises and wilderness adventures: 1-877-620-2875