Antarctica cruise deals are updated regularly so check back often for the latest offers. Keep reading to find 7 expert tips to help you travel to Antarctica cheap. Take a deep dive into Antarctica cruise cost. Or go straight to our full selection of Antarctica cruises.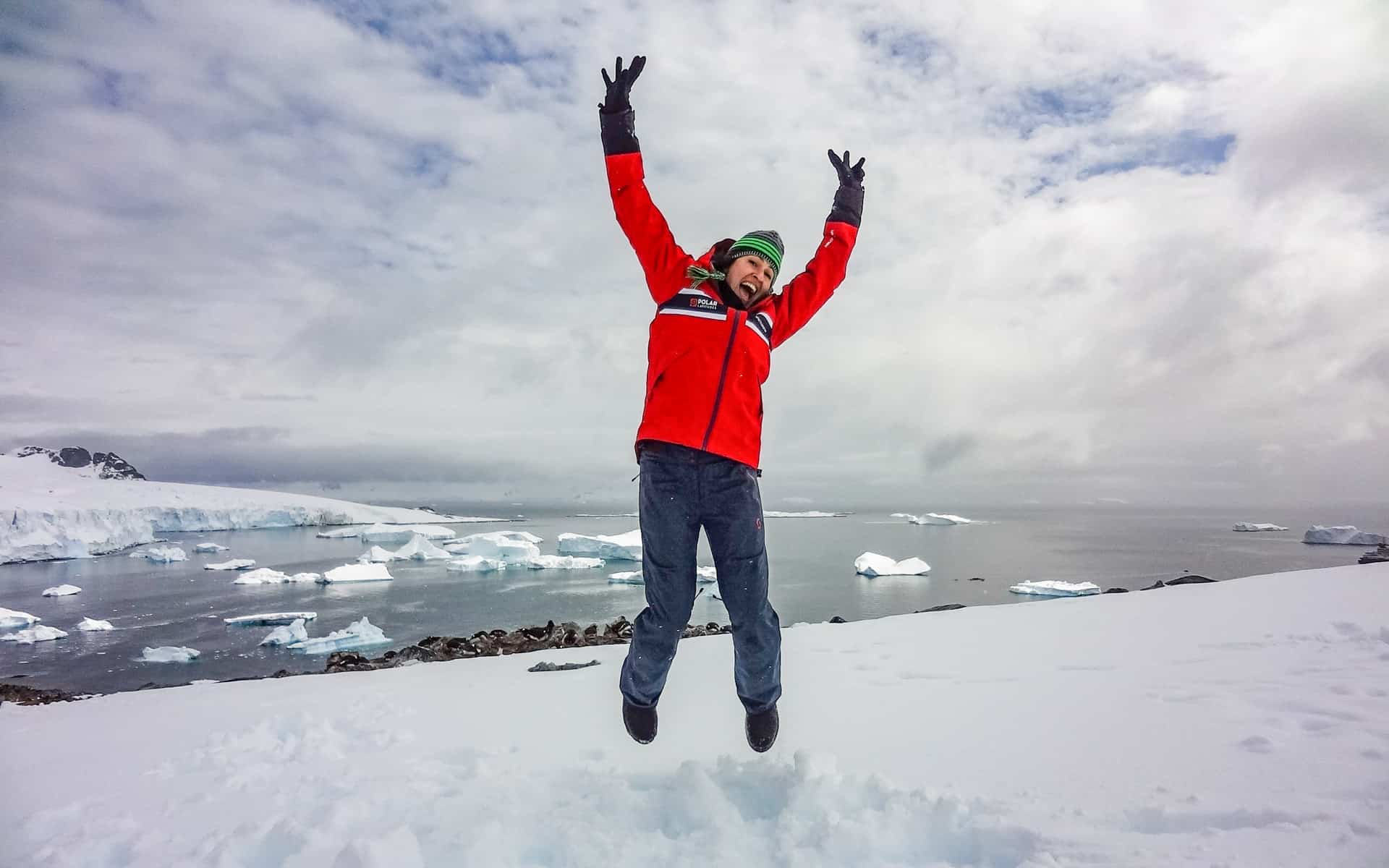 ANTARCTICA BLACK FRIDAY DEALS
Discounts too good to post.
Score the best price of the year.
Cheap Antarctica Cruises
First a word about finding an Antarctica cruise cheap. There are no shortage of agencies advertising cheap Antarctica cruises. The reality is that Antarctica is not a budget destination.
The most affordable Antarctica cruises begin at $5000 or more per person. Any cruise that costs less than $8000 per person is regarded as a budget cruise. If this price is in your wheelhouse, then keep reading for tips to find a cheap cruise to Antarctica. Learn more about Antarctica cruise prices and how to budget for your trip.
Of course early booking discounts, last minute deals and black Friday sales can reduce this price significantly. So read on to get the best deal on Antarctica.
7 Tips to Save on Antarctica
We advise travelers to focus not only on price, but also on value. Picking the right cruise is as important as finding the best Antarctica price. Below our experts outline our top tips to help you save money and find the right cruise at the best price.
1. Book Early
The sure fire way to secure the best price is to book early. Booking early ensures the best selection of expedition ships, cabins and itineraries at their lowest price. The lowest price is often available by booking a year or more in advance.
Many operators are moving to dynamic pricing, similar to airlines. As cruises fill up the price of remaining cabins becomes more expensive. Early booking deals can save up to 35% on the total cost.
2. Consider When to Go
The lowest prices are on early season (November) and late-season (March) cruises. Flights are also often less expensive in the early and late season. Learn more about the best time to cruise to Antarctica.
3. Select the Right Ship
Perhaps the most important decision you will make is choosing your expedition ship. Polar research ships, repurposed for tourism are among the most affordable Antarctic expeditions. Simple expedition ships, with many years' experience in polar regions are also a good way to travel to Antarctica cheap. Learn more about the different styles of Antarctica expedition ships.
View Antarctica Cruises
Browse our full selection of Antarctica Cruises
4. Choose Your Cabin Wisely
Choose a cabin lower on the ship. Entry level cabins often have a porthole or obstructed view but can offer considerable savings. Triple and quad cabins, available aboard some ships, offer lower prices than standard double cabins. Triples and quads can sometimes be booked by one or two travelers, as long as you are willing to share with same sex roommates. Booking early also helps as the least expensive cabins are typically the first to sell out.
5. Consider Last Minute Antarctica Cruises
A common strategy to find cheap prices is to wait for last-minute Antarctica cruises. Last minute deals can sometimes be found, but this tactic has risk. Small ships tend to sell out early. Booking last minute also means you get what remains available instead of the best trip, ship, cabin and program for you. Oftentimes this strategy will backfire if the hoped-for deal never materializes.
Last minute cruise deals are most likely during the shoulder seasons in November and March. But booking Antarctica last minute is not for the faint of heart.
6. Don't Sacrifice Experience for Price
Antarctica is a once-in-a-lifetime trip. The bitterness of a low-quality trip will remain long after the sweetness of low cost is forgotten. We have found that the primary reason travelers are not satisfied with their Antarctica experience is due to a mismatch between the expectations of the traveler and the type of cruise they were on. For instance, if an active traveler attempts to save money by booking a budget cruise with limited activities, they will be disappointed.
7. Book With an Antarctica Expert
Booking your trip with an Antarctica travel expert will help you find the best price without sacrificing experience. We have the best selection Antarctica cruise deals, and our experts know the nuances of how to secure the lowest cabin fare on an Antarctica cruise.

Picture Yourself Here
Full-service booking
from experts who've been.
How Much Will it Cost?
We are often asked how much it really costs to go to Antarctica. There are a number of factors that determine pricing, including the ship, cabin category, length of cruise, embarkation port, time of year and more. Learn the true cost and considerations at how much does it cost to go to Antarctica.
We are experts at matching travelers to the cruise that fits their interests, ability and budget. We will help you find the best price on your next trip to Antarctica. Let us assist you sorting through all the logistics, planning and booking your trip.
Best Antarctica Cruise Deals Right Now
Below find the latest Antarctica deals and discounts. Use the filters on the left to find your best Antarctica travel deal.