This Travel Journal submitted by D.J. Welborn details her Panama small ship cruise aboard the 72-guest Variety Voyager with AdventureSmith Explorations.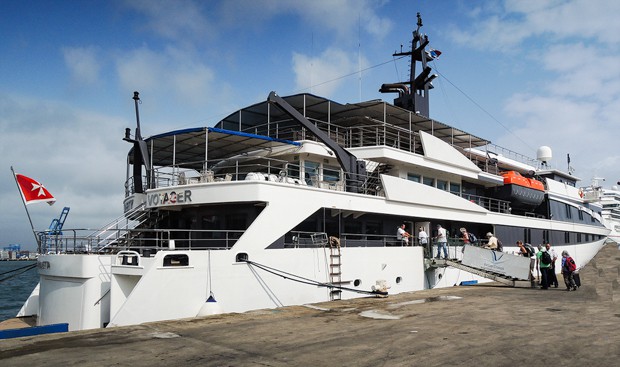 Day 1
The sleek, polished Variety Voyager awaited passengers at the Colon, Panama port. This beautiful vessel was absolutely gorgeous!We were welcomed by the captain and enjoyed a delicious beverage.We chose Treasures of Costa Rica and the Panama Canal reverse trip that originated in Panama. Right away, we went on an incredible journey to visit the Embera People.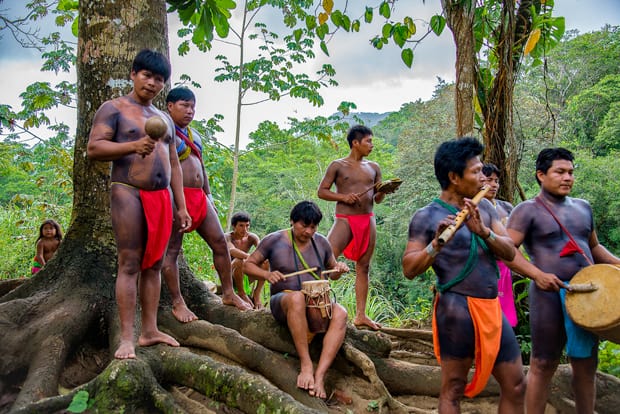 Day 2
Our group boarded dugout canoes outfitted with outboard motors for a long journey up the Mogue River. The jungle was a lush verdant vista on both sides of the river. As we neared the village, the river grew shallow requiring our tour guide to help maneuver the canoe upriver.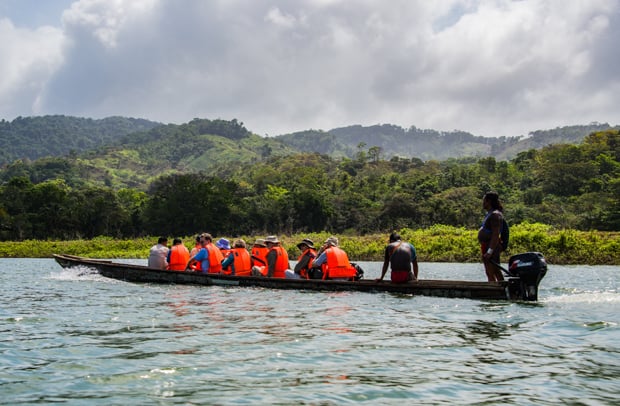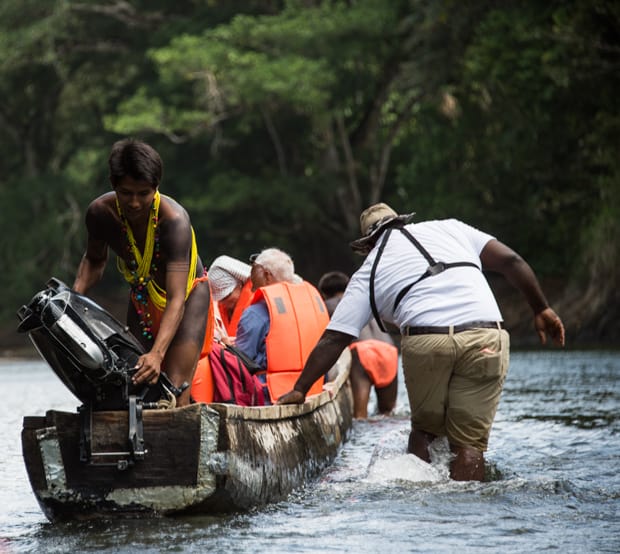 Tribal members greeted us at the shore. Musicians played as we walked to a large covered area where we were entertained by dancers and demonstrations of native crafts. Our hot lunch of fresh fried tilapia and plantains was served in a banana leaf bowl. The group was invited to walk around the village.
Day 3
Our captain announced that the Variety Voyager would enter the first lock during the day with another ship since both vessels could fit in the lock. Small ships have to wait for availability.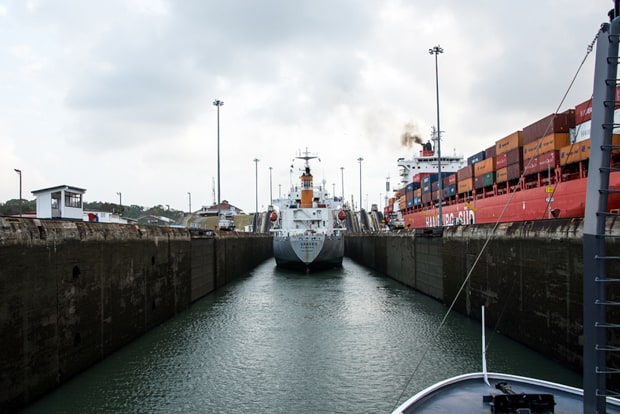 As our vessel neared the Panama Canal, our captain and passengers gathered on deck to watch the activities. A rope was thrown to a boat in the canal that was then tossed ashore and fastened to a mule. Our cruise ship was allowed to enter with a larger vessel. Passage through the canal was done during the daylight hours of mid afternoon. Everyone watched in fascination as we entered one lock after another on our journey to Gatun Lake and on to Costa Rica. The journey continued through the dinner hour. As darkness fell, lights along the shore illuminated the twenty-four labor required in operation of the Panama Canal.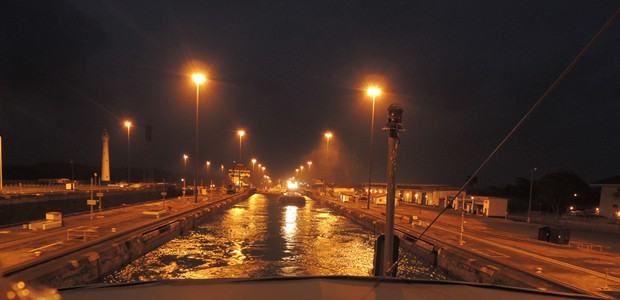 Day 4
The next adventure required boarding a tender and motoring to Coiba National Park where passengers were allowed to snorkel and swim.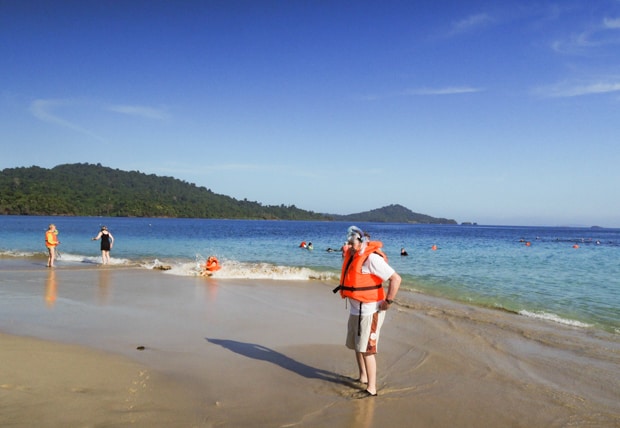 Later, we were taken to another island for a barbeque that included fresh octopus. A group of white face monkeys were in the area. Tito, the crocodile, swam to shore. Perhaps the aroma of the barbeque attracted him!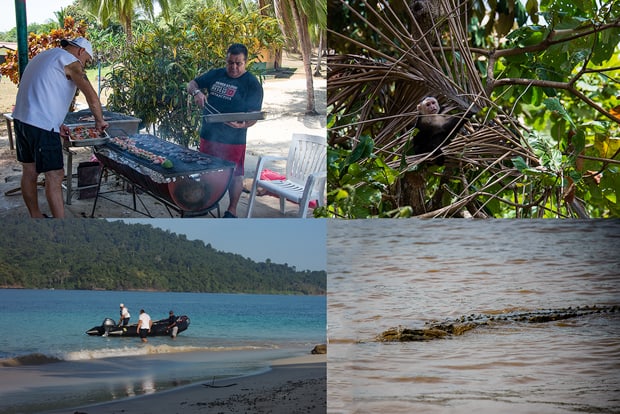 Day 5
The zip line jungle canopy trip was tops on my husband's list of activities. He rode a bus to Manuel Antonio National Park. The staff was very professional and gave excellent instructions about safety equipment and how to maneuver from platform to platform. Children and small adults were accompanied by staff members. The scenery was breathtaking.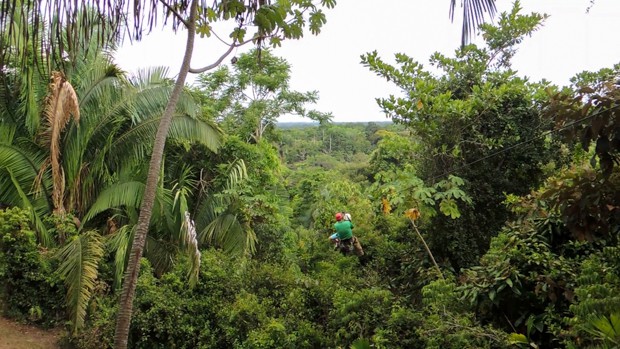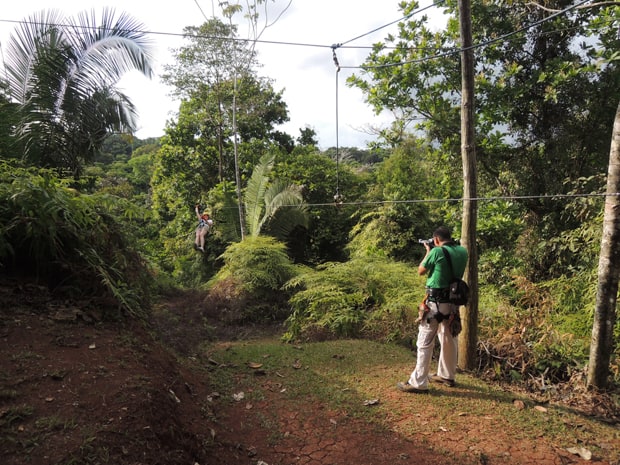 Day 6
Our tour ended at Puntarenas, Costa Rica.