Many small ship adventure cruises visit warm-water destinations such as Hawaii, Baja California, Costa Rica, the Galapagos Islands, Tahiti, Australia, Indonesia and more. Aboard these cruises snorkeling is an integral part of the cruise experience. I encourage all travelers give it a try whether or not you are experienced in the water. As an onboard expedition leader I frequently had guests who would wait until the end of the trip to try snorkeling, only to exclaim "I should have been doing this all along!" If your next cruise includes a snorkeling excursion, the snorkeling tips below will help you make the most of your underwater adventures.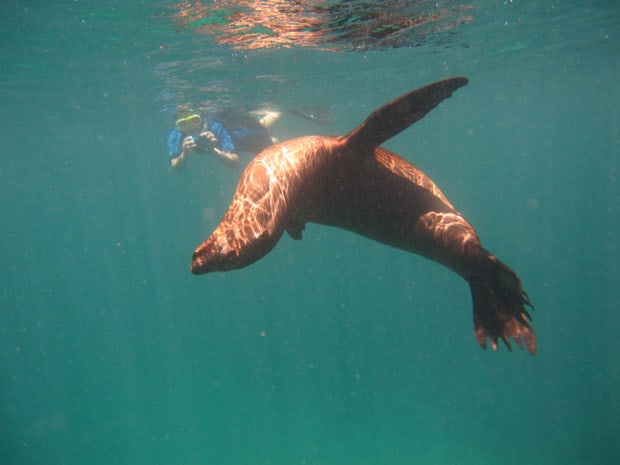 Beginner Snorkelers
If you have never snorkeled before you should practice before you depart. Borrow a friend's equipment or purchase a snorkel and mask of your own. Your local dive shop can help you find a quality mask and snorkel that fits your face and will not leak for under $100. Then take it to a nearby pool or environment where you are comfortable and practice. It is not natural to stick your face underwater and breathe through a tube. You want your first try to be safe and calm, rather than in the middle of the ocean. If you don't purchase a mask and snorkel then make sure the ship you have booked provides or rents equipment.
If you find yourself on a cruise and you have not practiced beforehand, try to snorkel from the beach on your first outing. Providing there are no large waves, snorkeling from the beach will give you more security and an opportunity to stand if you should need to adjust your mask. If you are not a strong swimmer ask the outfitter if they can provide a snorkel vest. Similar to a life jacket, but smaller and more comfortable, a snorkel vest will keep you buoyant on top of the water. Once you are comfortable in the water you will want to experience the thrill of snorkeling from a small craft.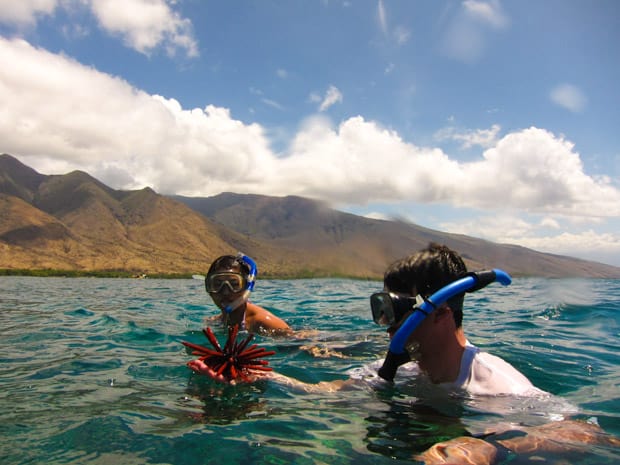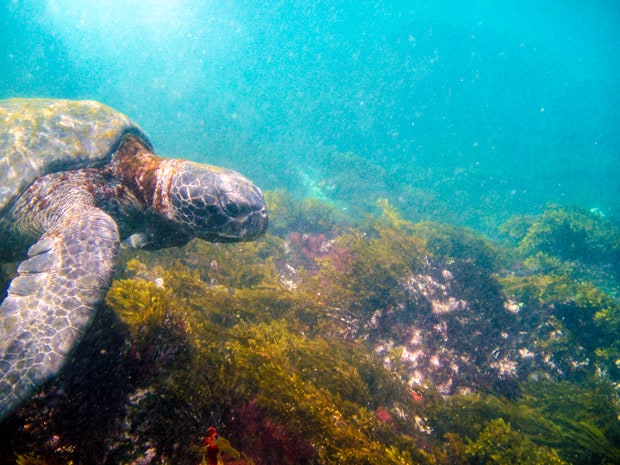 Experienced Snorkelers
If you are an experienced snorkeler and you own your own snorkel and mask then I suggest you bring it with you. Your own equipment will fit much better than the equipment provided on the ship. Fins are easier to fit and bulkier to pack so no need to bring these along.
Wetsuits
If you are cold, you will not enjoy snorkeling and you will get out of the water quickly. A proper wetsuit is integral when water temperatures are cool. I use a wetsuit in any water colder than about 80 degrees Fahrenheit. Snorkeling is often just floating on the water and watching fish and animals swim by. You are not always actively swimming and generating heat, so a wetsuit will help you stay warm. If snorkeling is an adventure option on your Alaska small ship cruise (pictured below), a wetsuit with a full hood and booties will often be available on board.
Wetsuits are big and bulky and difficult to pack, so rent if you can. Ask detailed questions about the wetsuits and the snorkeling conditions. What is the water temperature? How thick are the wetsuits? Are they short or long sleeved? Are they men's or women's fit? If possible rent your wetsuit in advance. If necessary buy and bring a suit of your own.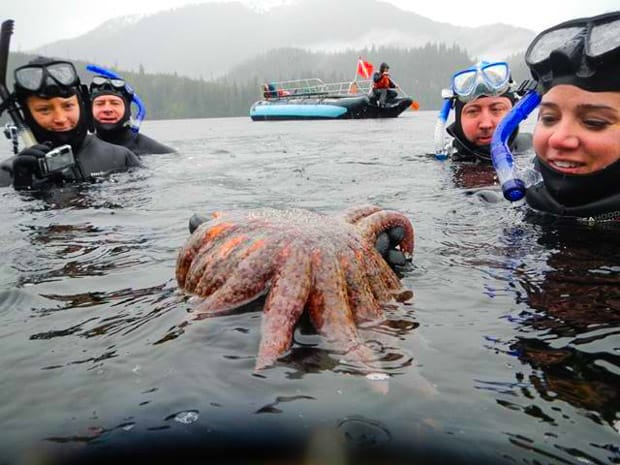 Snorkeling with Kids
Snorkeling with kids can be the adventure of a lifetime or an exercise in frustration for kids and parents. It is especially important that kids be fitted with proper gear and practice before the trip begins. Kids' small faces make gear challenging to fit watertight, and many child snorkel kits are cheaply designed and constructed. Purchase quality gear from a reputable guide shop, not the mask from the corner store. Also be sure your kids are strong swimmers and comfortable in the water. If they do not feel confident and safe they will be struggling to breathe through the snorkel and not focused on the undersea environment.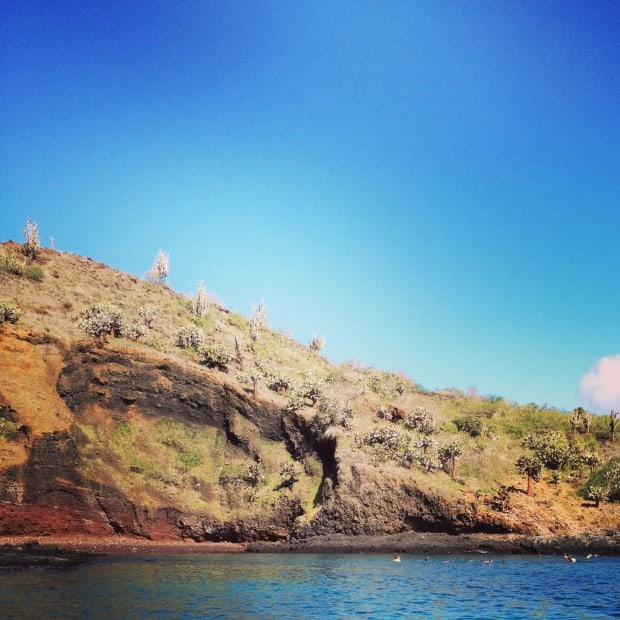 Snorkel Responsibly
Once you are in the water and having fun you will be thrilled by the sights of the underwater environment. It will be tempting to reach out and touch corals and other sea life. Please resist the temptation to touch. You can hurt yourself and you can injure sensitive marine life. Be cognizant of your fins and try not to disturb the sea floor as sand and mud can injure coral.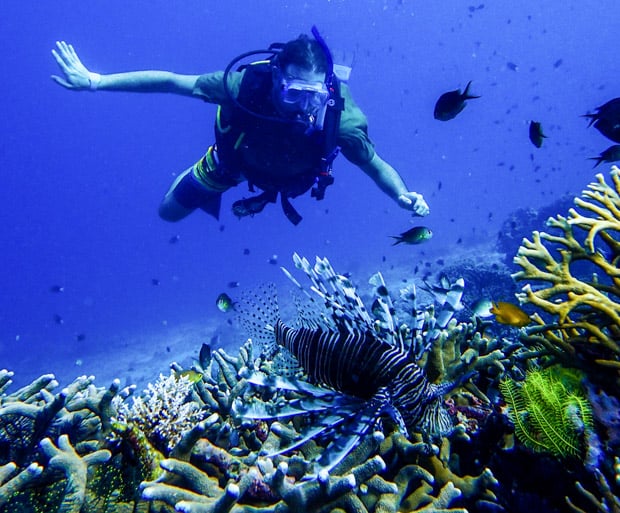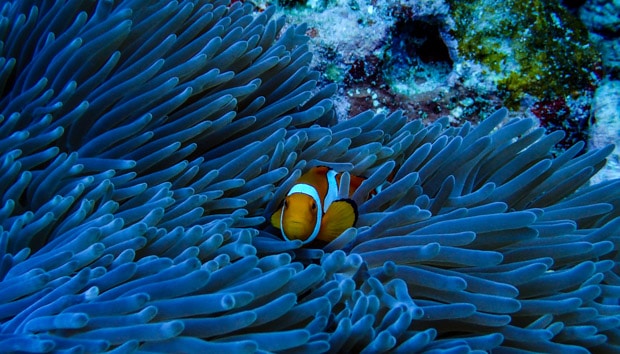 Snorkeling Guides
Utilize the expertise and experience of your guide. Guides will usually conduct an orientation before entering the water. Listen to their advice, try your equipment and ask questions if you are unsure about anything. When in the water ask for help if your mask is leaking or if you are not comfortable. Your guide also has much knowledge about the undersea creatures you encounter, so ask questions about what you see.
What Snorkel Cruise to Choose?
71% of the Earth's surface is covered by water, and snorkeling from a small ship cruise is a great way to explore it. With these simple snorkeling tips your next snorkel experience will be safe and enjoyable. Contact the AdventureSmith team to receive personalized recommendations on the best snorkel cruises for your travel style.
This blog detailing snorkeling tips aboard a small ship is among AdventureSmith Explorations' extensive travel resources. Visit our Small Ship Cruise Guides page for even more tips and inspiration to plan your cruise.