Director of Sales & Operations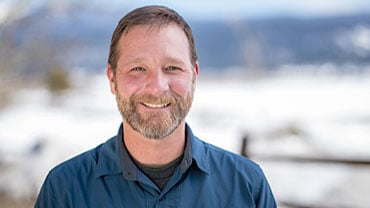 Justin is an integral part of AdventureSmith Explorations' leadership team. Before joining us as Director of Sales & Operations in 2015, he spent the previous two decades in Alaska. He impressively called Glacier Bay, Kodiak Island and the Aleutians, Bristol Bay, Denali National Park and Alaska's Interior home while working in tourism and natural resource management. And as operations manager for an early leader in small ship expedition cruising, Justin helped develop experiential travel programs in Southeast Alaska and Mexico's Sea of Cortez/Gulf of California.
Now Justin manages AdventureSmith's relationships with 75 operator partners worldwide and leads our California-based sales and operations team—"the very best in the business, hands down," he says.
His incredibly professional demeanor and steady presence always put our company's best face forward. But those who know him well are sure to leave every conversation with a chuckle. He is a man who finds humor in it all, and adds a bit of magic to the mundane. Plus, his vocabulary and historical geography knowledge are standouts among our team. So he is truly a resource for every department's smooth sailing.
Justin's abiding love of travel has taken him to many corners of the world. His favorite travel experiences include: a four-month overland African odyssey from Cairo to Cape Town; exploring two unique tributaries of the mighty Amazon located 1,200 miles apart (the Napo and Rio Negro Rivers); visiting the Temple Mount/Noble Sanctuary in Jerusalem on a calm and peaceful morning; diving with hundreds of schooling hammerhead sharks at El Bajo sea mount in the Sea of Cortez; visiting a family group of mountain gorillas in Bwindi Impenetrable National Park Uganda; unintentionally attending Sunday mass at the Cathedral of Notre Dame; arriving in Wadi Rum in Jordan just as the desert sun was setting; scuba diving Indonesia's legendary coral reefs in Borneo and Raja Ampat; sitting quietly in the rain with the chimpanzees of Gombe Stream; and finally getting to the White Continent in the austral summer of 2018.
He believes that personal connection to place is one of the most valuable outcomes of AdventureSmith's style of travel.
"If you've experienced the mists of the Tongass, the magic of the Galapagos or the majesty of the Antarctic Peninsula, you are almost certain to take an active interest in preserving these landscapes," he says. "If you've dined with a Quichua family in the Amazon, heard the origin stories in a Tlingit longhouse or joined a Garifuna drum circle, the inestimable value of these diverse communities and cultures becomes manifest."
"Now, more than ever, helping our travelers make meaningful connections with landscapes and cultures foreign to them is central to our mission at AdventureSmith."