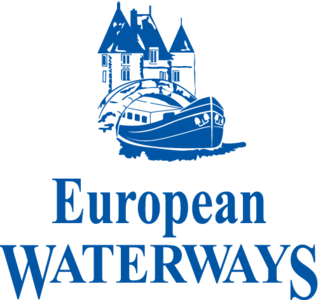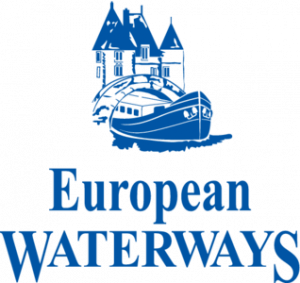 Founded in 1974, European Waterways pioneered river cruising and more specifically barge cruising. The European river cruise market has exploded since that time, and while European Waterways has expanded, they have stayed true to their roots of intimate, up-close small cruise explorations. Learn all about this operator's fleet, cruises, history and how you can get aboard.
The Barge Cruise Experience
Far removed from the hustle and bustle of city life, barge cruises allow you to travel in luxury without the strains of packing and unpacking. Enjoy a balanced blend of daily excursions and fascinating cruising gently introducing you to some of Europe's finest scenery, history and local culture.
Barge cruises operated by European Waterways span 9 countries and include all gourmet meals, regional wines, an open bar, local transfers and the use of onboard facilities such as bicycles to explore the towpaths or a spa pool to relax in. Enjoy daily escorted excursions to wineries, castles, markets or to see craftsmen at work.
Examples of European Waterways cruises include the Classic Scotland Barge Cruise, Classic England River Thames Cruise and Classic Ireland River Cruise, but ask our experts about itineraries in France, Italy, Holland, Belgium, Germany and Luxembourg. For 2023 & 2024 season information, you can also consult this brochure showing all European Waterways cruises.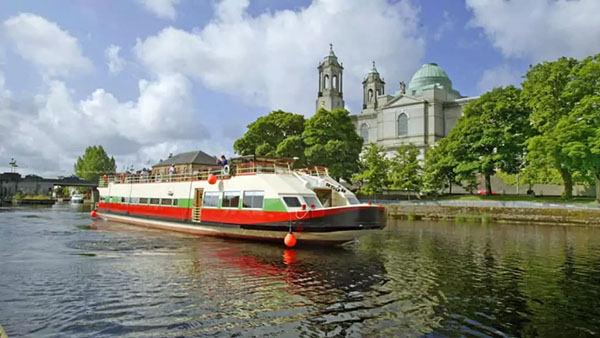 The European Waterways Fleet of Hotel Barges
The European Waterways fleet of 17 hotel barges are an essay in contemporary and traditional luxury, designed with comfort and elegance in mind. These intimate and elegant barge vessels carry only 6 to 20 passengers with cabin sizes varying from cozy and compact to ultra-deluxe staterooms comparable to top hotel rooms. Every vessel in the fleet benefits from an annual refurbishment to ensure that everything is at the highest possible standard for the summer cruising season.
With European Waterways barges, you will find accommodation to suit all tastes, from cozy staterooms, rich in character, to spacious cabin suites, elegantly decorated. Barges combine traditional features like hardwood paneling, antique furniture and décor, with expected creature comforts such as air-conditioning and central heating.
While guests enjoy a superb level of comfort aboard every vessel, each barge is very much an individual, with décor, furnishings and artwork specifically chosen to complement its unique history. For example, the 12-guest Spirit of Scotland is kitted out in the finest tartan upholstery, reminiscent of a regal, highland hotel. Whereas the Renaissance with her wooden beams and open plan airy saloon is akin to a classic French manor house. Look for similar local touches aboard Scottish Highlander sailing in Scotland, Shannon Princess sailing in Ireland and Magna Carta sailing in England. Ask our experts to help you compare the greater fleet sailing in multiple destinations across Europe.
Barge Cruises Compared to Other Forms of Cruising
Intimate 'home away from home" atmosphere
Ultra small passenger numbers
Cruises generally cover less than 70 miles in a week, at only 3mph
Cruise for only a few hours each day and never at night
Cruises are on smaller waterways and canals inaccessible to larger vessels
Excursions in small groups to "off the beaten track" places
Unique experiences such as Eiffel's Aqueduct at Briare, the Arzviller Boat Elevator & the Malpas Tunnel
Gentle pace & immersion into the local culture and history
Cruising just a few feet from the towpath, it's easy to moor up and explore on foot or bicycle
Whole barge charters possible for a group of friends or family
European Waterways History
Company Founder Derek Banks was fascinated with the 17th century transportation network of European waterways. Cutting his teeth as a yacht master in Greece and the coasts of Europe, he began a self-drive cabin cruises business on the Canal du Nivernais in France. The business thrived and he was joined by longstanding friend John Wood-Dow to purchase their first barge "Anjodi" in Holland.
The company was helped along the way by appearing in the BBC's cooking series French Odyssey hosted by celebrity chef Rick Stein. The creation of Anjodi led to successive other purchases and new builds with the fleet gradually evolving into the most extensive line up of luxury hotel barges cruising the inland waterways of Europe.
European Waterways & AdventureSmith Explorations
With our focus on adventure and expedition cruises, it was never our intent to get into European river cruising. European Waterways convinced us otherwise. Meeting at trade events over the years we became friendly and the deal was sealed when AdventureSmith owner, Lisa Smith, boarded the Spirit of Scotland for a the Classic Scotland Cruise. Her experience confirmed that European Waterways' style of river barge cruising fit well with our philosophy of up close and in style exploration.
European Waterways Reviews
In addition to our AdventureSmith expert-written barge cruise review, find European Waterways reviews below in our Testimonials, as well as on each trip page of our site. New ones are continually added as we have clients traveling with this barge cruise operator, or simply ask us to put you in touch with someone who's been aboard for a personal referral.
Why Choose a European Waterways Cruise
Choose European Waterways cruises for the most intimate way to explore the European countryside. The access of their hotel barges is unparalleled and the pace is relaxing, unhurried and fun. Barge cruises are truly for travelers with a taste for fine cuisine and the slow travel experience. We list a sampling of European Waterways cruises below, but can provide dates, rates and information on their barge cruises across Europe upon request.