What a fun surprise to learn that the 8-guest Westward sailing its inaugural season in Alaska's Inside Passage has a top deck garden. Travel writer and AdventureSmith traveler Alison Abbott of Green with Renvy brings this update on what might now be Alaska's wildest garden: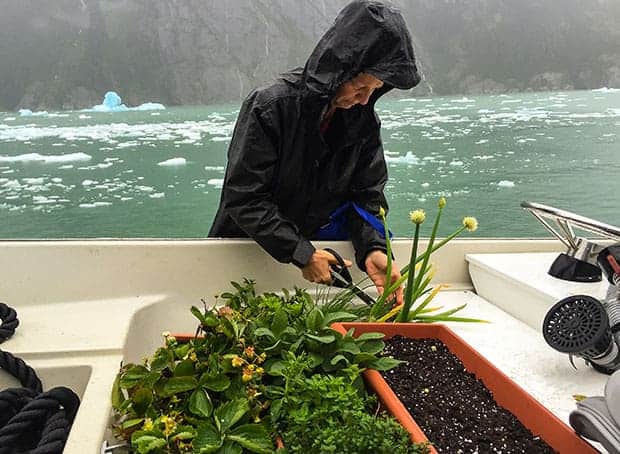 The rooftop garden was built in the tender in window boxes that held the soil, making it easy to remove them when they needed to use the boat. Chef Tracie (pictured above) had a variety of lettuces and herbs to use on a daily basis with our meals. There were strawberries ripening, peas just making their way to the surface and chives a plenty. When I was on the top deck it was against a surreal backdrop of the ice garden at Le Conte Glacier.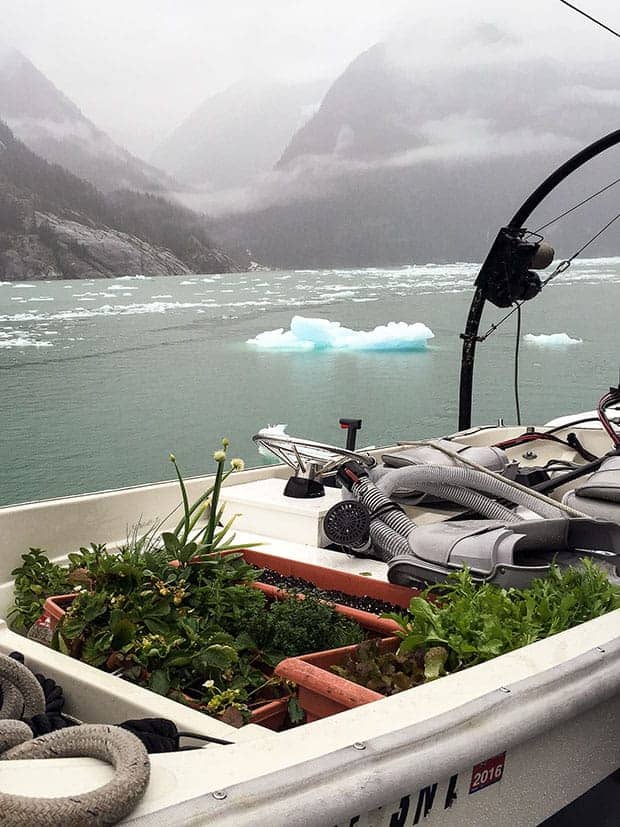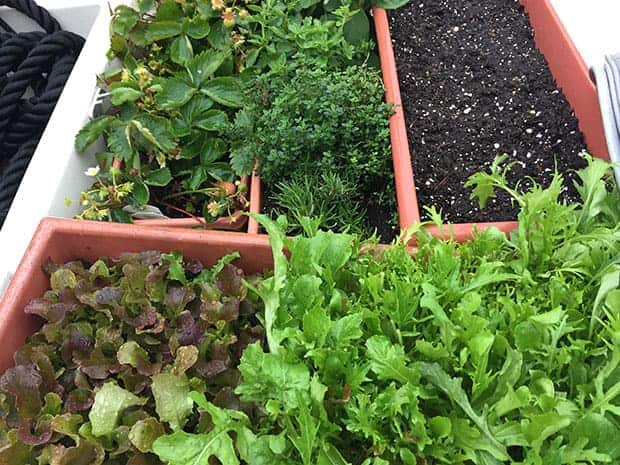 One of many garden-grown delights: Korean inspired scallop pancake with arugula from the small garden that grows on top of the boat! It tasted as good as it looks. The scallops were sliced super thin so that they sat perfectly in the pancake.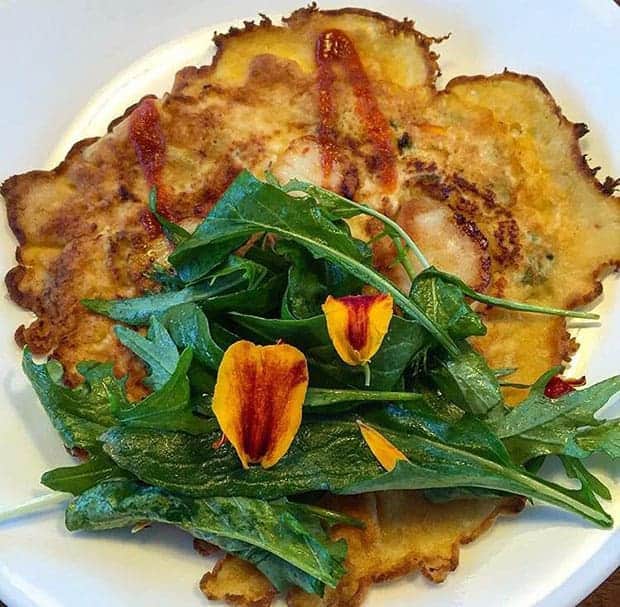 The Westward is on our curated list of Alaska yacht charters and is perfect for a full boat charter. This blog detailing the garden aboard Westward is among AdventureSmith Explorations' extensive travel resources. Visit our Small Ship Cruise Guides page or view our Alaska trips and small ship Alaska cruises for even more tips and inspiration to plan your small ship cruise.